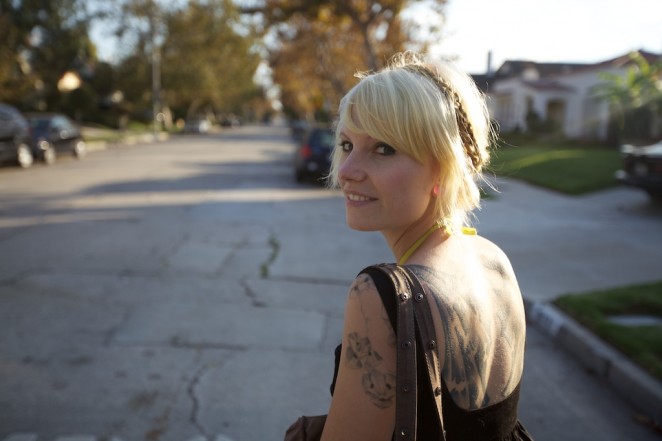 Hi! I'm Alix.
I like to make things.
I started this journal several years ago as a place to record my various projects. It was a place where I could post my experiments in vegan cooking, testing out new recipes and also a place to show off some my completed craft projects.
Over time, it has become more of a journal than anything else, documenting everything from planning and having an epic wedding at the Natural History Museum to making a feature film and a few short films as well.
Most recently it has been a place to record many outdoor adventures hiking, backpacking and biking.
I live in Los Angeles with my husband and three cats.
You can follow me on twitter or more recently see my adventure photos on instagram.

Custom theme //
Design + development by
Anna Dorfman
, framework from
Organic Themes
Logo font //
ONRAMP
, designed by
Michael Spitz
for
Lost Type Co-op
Script font //
Soymilk
, designed by
Denise Bentulan
Glitter texture //
Puglypixel