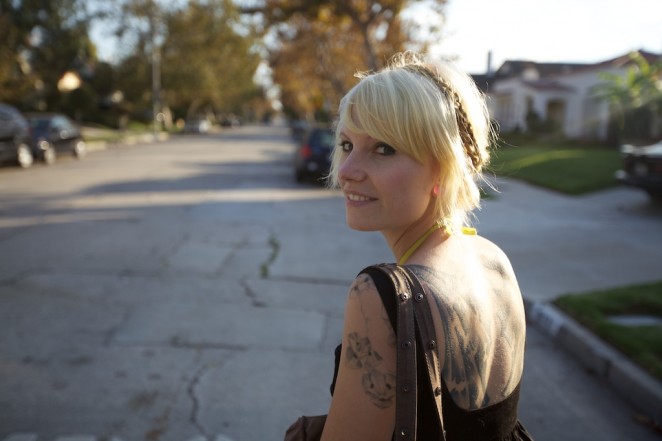 Hi! I'm Alix.
I like to make things.
I live in Los Angeles and love movies a lot. This blog is a chronicle of my life, cooking vegan desserts and fancy recipes, working on craft projects, making films, riding bikes and everything in between.
I'm married to this awesome guy, Shawn. We just had our wedding in February of 2011.
We made a feature film together: Brainwashed Love. Hopefully sometime we'll get to show it to everyone.
I also have two sweet kitties, Meeme and Mochi.
You can follow me on twitter or see my photos on flickr or email me at veganbakesale [at] gmail [dot] com

Custom theme //
Design + development by
Anna Dorfman
, framework from
Organic Themes
Logo font //
ONRAMP
, designed by
Michael Spitz
for
Lost Type Co-op
Script font //
Soymilk
, designed by
Denise Bentulan
Glitter texture //
Puglypixel