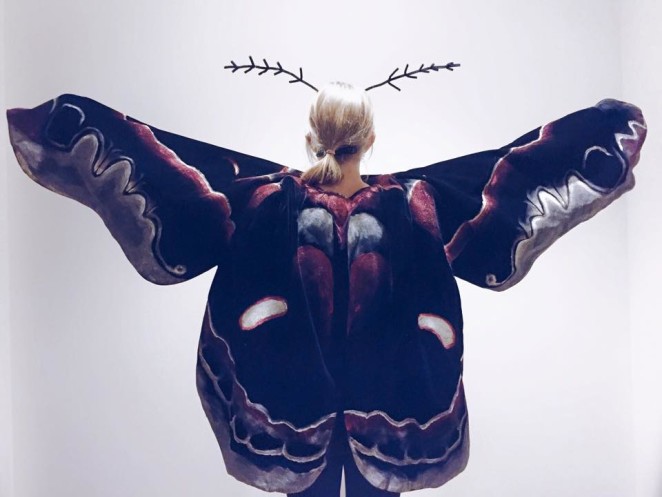 For years I've wanted to be a moth for Halloween but then Martha Stewart put a moth costume on the cover of her Halloween edition so I had to wait the appropriate mourning time to make a moth costume for myself. I wanted to make something that looked somewhat authentic but didn't involve having massive wings that would bang into things all night. I opted to make a cozy cape that when held up would look like moth wings. I consulted my dear friend Erin for advice on some stunning moths (there are so many to choose from!) and settled on the Cecropia moth. After sewing the wing cape, I painted the design onto the fabric, added some antennae and mothy dark eyes and I was ready to go.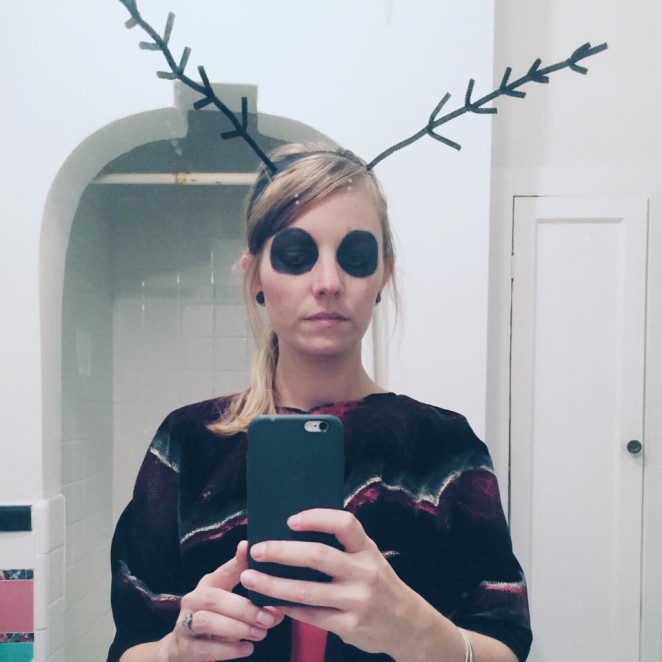 We of course had our traditional Halloween movie marathon. A few friends even drove all the way out from Texas just to be there as the rest of the TX contingent of marathoners were all here in Los Angeles. Our place was packed to the brim and it was a great time. We had many of the treats from previous years (my favorite spinach artichoke dip, caramel corn, cashew mac & cheese and pumpkin spice cake) and also added a taco bar this year. The jackfruit carnitas was of course a hit and to top things off, we had amazing cheese sauce made specially by James and Amy of Spiral Diner.
We ended this year by taking a field trip to a real theater for our last set of movies. I think more people made it through the whole event this year than any other.
1. Earnest Scared Stupid
2. Demons
3. Ginger Snaps
4. Wes Craven's New Nightmare
5. The Descent
6. The Ring
7. 30 Days of Night
8. Sheitan
9. Dead Alive
10. Possession
11. Crimson Peak
12. Goosebumps