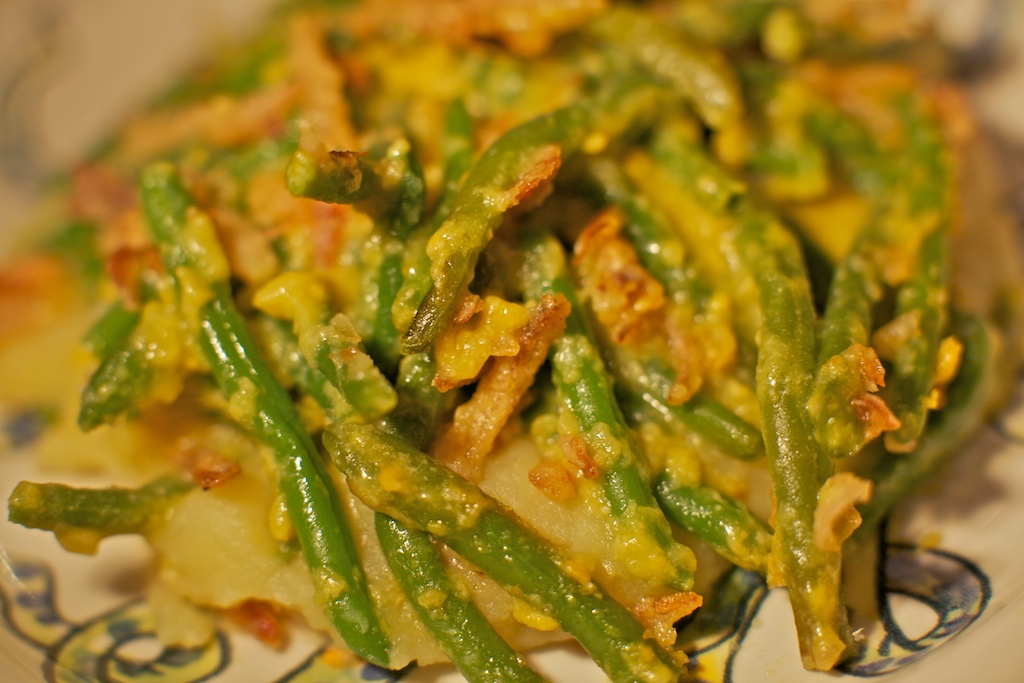 Last year we attended a mondo Thanksgiving potluck and one of the recipes we left dreaming about was for this fantastic Green Bean Casserole.
I have never particularly had very strong feelings either way about green beans but this dish will make you want to eat them day in and day out. Smothered in a flavorful and slightly cheesy sauce, these green beans will steal your heart (and your belly I suppose).
Oh and did I mention, they're topped with those awesome fried onion bits. Yum!
With Thanksgiving just around the corner, I wanted to make a few dishes early and stretch out the tastiness. Why only eat Thanksgiving food on one day a year?
That being said, I've eaten this dish for 3 meals in the past 2 days. It's that good.
It's also incredibly easy to make, almost as easy as it is to eat. I doubled the recipe to make it last even longer and just increased the cooking time a bit and it came out fantastic. Here is the recipe!
Vegan Green Bean Casserole
recipe from here
1/4 cup vegan margarine
1/4 cup flour
1 1/2 cups vegetable broth
1 tbsp soy sauce
1/2 tsp garlic powder
1 tsp onion powder
2 tbsp vegetable oil
1/4 cup nutritional yeast
2 14 ounce cans French style green beans, well drained
1 3 ounce can French-fried onions
Pre-heat the oven to 350 degrees.
In a small saucepan, melt the margarine and add the flour. Add the vegetable broth, soy sauce, garlic powder and onion powder, stirring frequently, until sauce thickens. Whisk in the vegetable oil and nutritional yeast.
Toss together the sauce and green beans in a casserole dish. Bake for ten minutes. Remove and sprinkle the French fried onions on top of the casserole. Bake for another ten minutes.