Ever since we moved into our current place I've been extremely happy with apartment living. I love the space we have and it comes without many of the worries and stresses of owning a house. Not that we could afford to own a house, let's be serious here. That doesn't stop me from dreaming though.
Recently the desire has been a bit compounded. After our shower was out of commission for three long weeks and replaced in a manner that I'm not entirely happy with I really started wishing I had a little bit more control over our living space. Then some less than pleasant interactions with some nearby neighbors left me wishing we had more private space. Or even just a little outdoor area at all.
I imagine we'll be staying here for quite some time, and for the most part I'm content with that. I do often imagine living someplace entirely different. I always tease Shawn about the farm we'll have one day (and by farm I mean a couple bunnies, some cats and a few goats just hanging out). I have yet to reconcile this fantasy living space with the fact that we're city dwellers. Where can we go that has some nature and space but also retains some of the perks of urban life? Does such a place even exist?
I spent a few hours one night fake house hunting across the country. The truth is I really like a lot of the houses in Los Angeles, they're just insanely expensive. There were a few other cities with options, but no real reason to go to any of them. So here we are.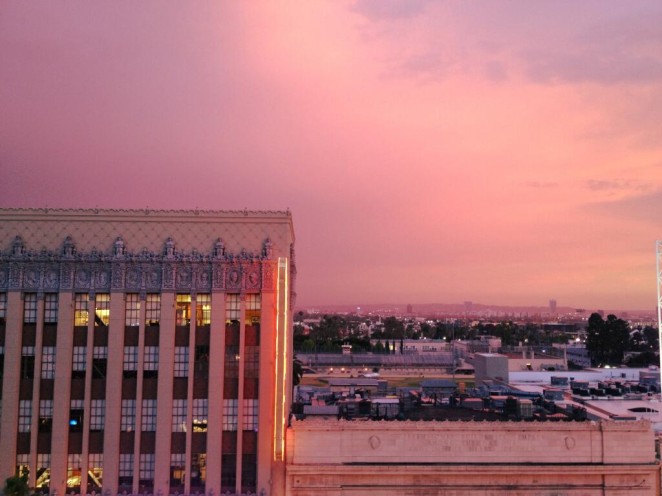 A few weeks ago, or perhaps it was months now, a friend asked "How do you stay motivated to keep blogging?" and I thought to myself, It's just something I love. Since then, it's been getting harder for me to come here and write. I don't have any photos to post or recipes to share.
There is a delicate balance between what I'm going to now deem the LIFE TRIANGLE, and yes, I just made this up. Here's a diagram.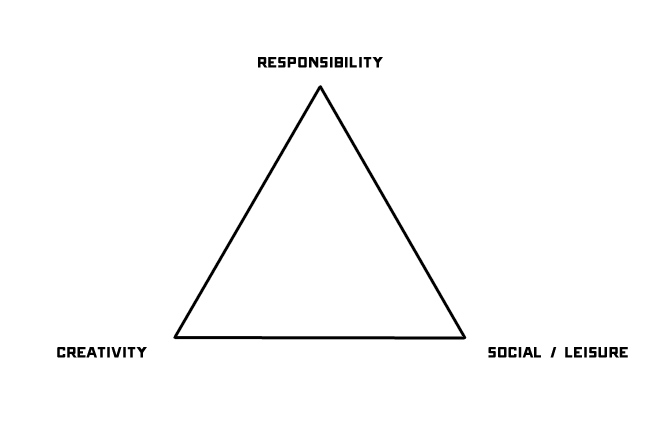 In one corner you have RESPONSIBILITY. That's things like: going to work, getting an oil change, doing the dishes. Stuff you have to do. In another corner you have SOCIAL / LEISURE. This could also be titled "mental health" but that's not quite right. So here we have: going to a friend's birthday party, going on a hike or maybe watching a movie. Then in the final corner you have CREATIVITY, which is pretty straight forward.
All of these things are related. For instance, if you were a graphic designer your creativity and responsibility would have a lot of overlap. Similarly, if you loved running, running a marathon might be somewhere between social/leisure and responsibility. It's all fluid, it all interacts. There's a whole other layer when you bring in the economics of these categories, but I'll leave it at that for the sake of brevity.
My nature is to be generally closer than many to responsibility but lately it's been a bit extreme. My leisure time has turned into a sort of nothing zone where I just switch my brain off and occasionally interact with friends. My creativity has suffered the most. I feel like a blank, not wanting to take photos or write something or make anything. I'm just overwhelmed.
At the same time, the ideas are still bouncing around in my head, just waiting for a moment to escape. As summer rolls around I think things will balance out. There are fun events in the future, projects are ending and I can feel the scales tipping. I can't wait.
In The Pines (Short Film) from Shep Films on Vimeo.
These past few weeks have rushed by in a blur. It feels like every moment has been jam packed with work and things. I feel a bit out of sorts, and not my usual creative self. Hopefully things will slow down a bit and I'll get into a more productive mode. Right now though I feel like I'm on a see saw bouncing between being overwhelmed and then being absolutely slovenly (although this may have something to do with the fact that our shower is still being repaired).
Beyond that personal note, I wanted to continue sharing short films. IN THE PINES was something I had bookmarked last year and only just now had the chance to watch. I'm mostly fascinated by the macro footage, but it also manages to capture a specific longing emotion pretty effectively. It certainly makes me want to visit Washington.
This week marked little Weetzie Cat's birthday. Granted, I totally made up her birthday but it could be her real birthday possibly.
I finished my Laurel dress! Hooray! I made few simple alterations, adding some darts in the front, lowering the neckline and embellishing with a pleated bib. Having such an easy pattern allowed me to flex my creativity a bit in making the dress exactly what I wanted. I'm already brainstorming my next dress. I think I'd like to try it in knit or something a little more flowy. With it's light weight and soft colors, this dress will be perfect for spring and summer.
photos by Shawn Bannon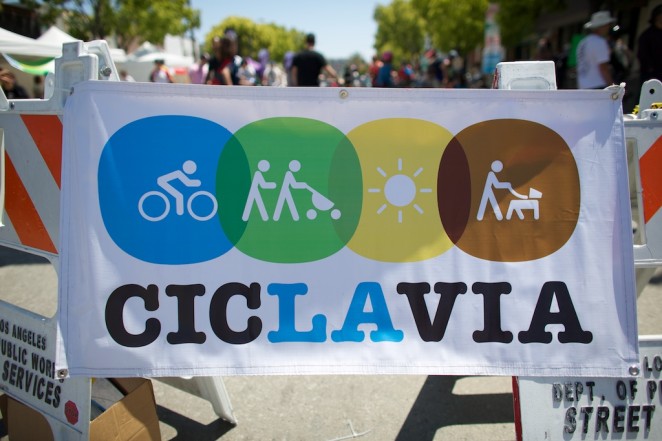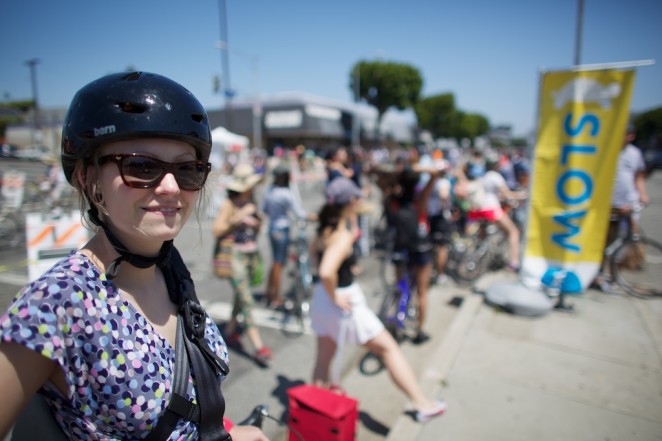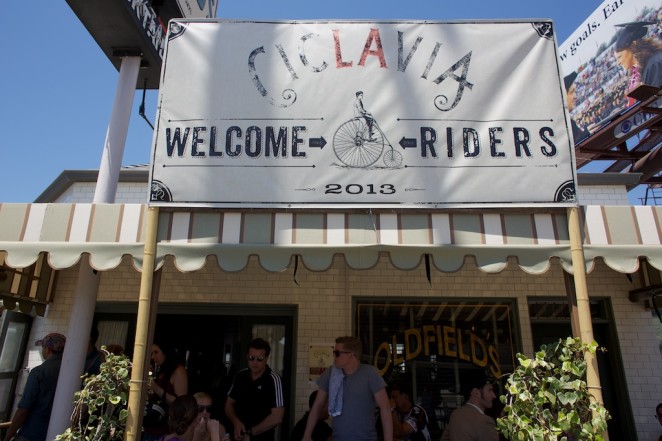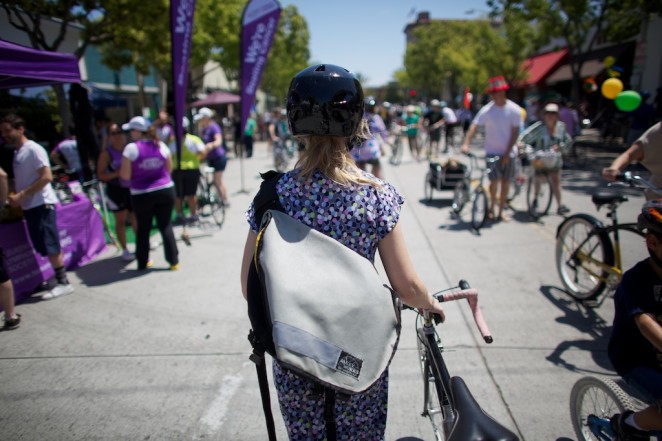 We had a great time at CicLAvia this Sunday. After such a terrible week of bad news, it was a relief to be outside, doing something positive. Venice Blvd was packed with cyclists and I couldn't help but dream that a giant bicycle highway was possible. I love riding my bike in Los Angeles, but even I'll admit that sometimes the car situation makes it a bit too stressful. Today, over 100 thousand cyclists (and skaters and runners and walkers) all road together across town which honestly made me feel better about humanity.
photos by Shawn Bannon