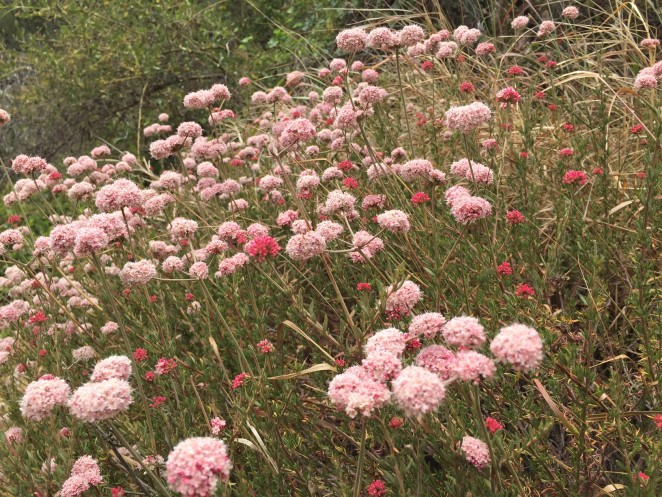 We're heading out of summer and into fall and it seems I owe everyone an update. My plan was to take down this blog this year. I scarcely updated it and it just didn't feel like part of my world anymore. I started to want more privacy while also feeling like there wasn't as much interaction as there had been back in the day. Behind the scenes, taking down the blog would have taken some work. Archiving old recipes and photos and such. I just didn't get around to it. Life got in the way. It wasn't a priority just like writing new entries here wasn't a priority. So I locked it and left it for another day.
In the past month or so I've gotten a few emails and notes from readers who asked about the blog and since I hadn't totally removed it, it just seemed better to put it back up for posterity. I most likely won't be updating it anymore. I've started posting images and back entries from our adventures over at slow universe.
Then again, I've found myself longing for a place to write again so perhaps I'll revive things, but no promises.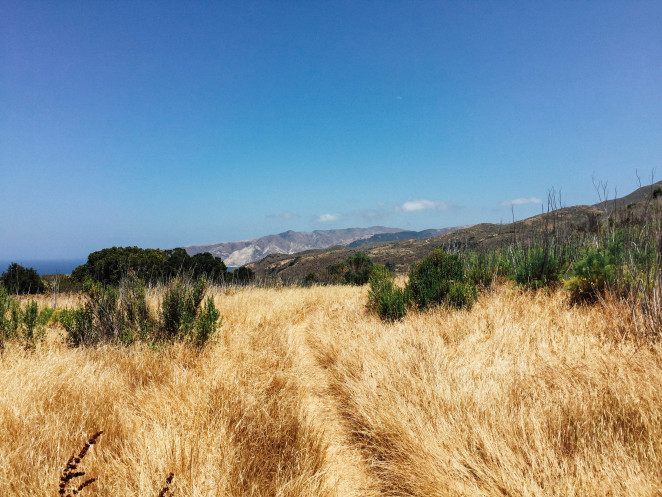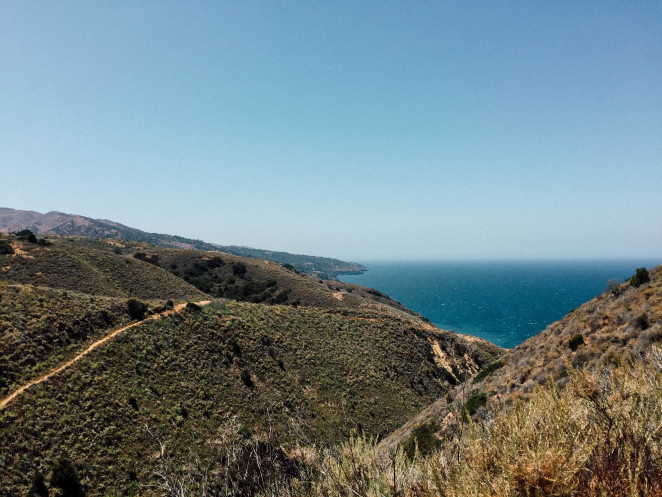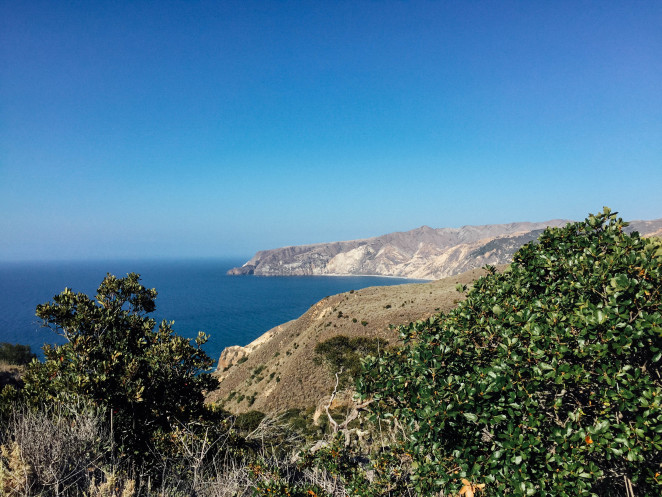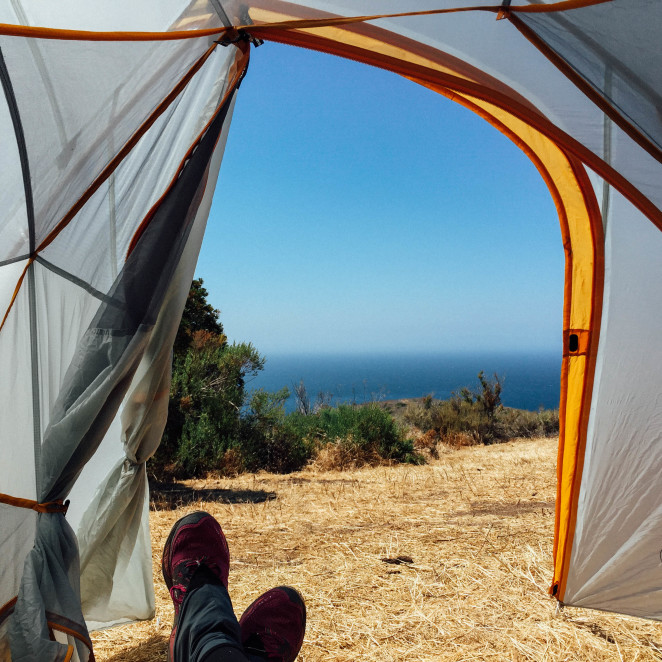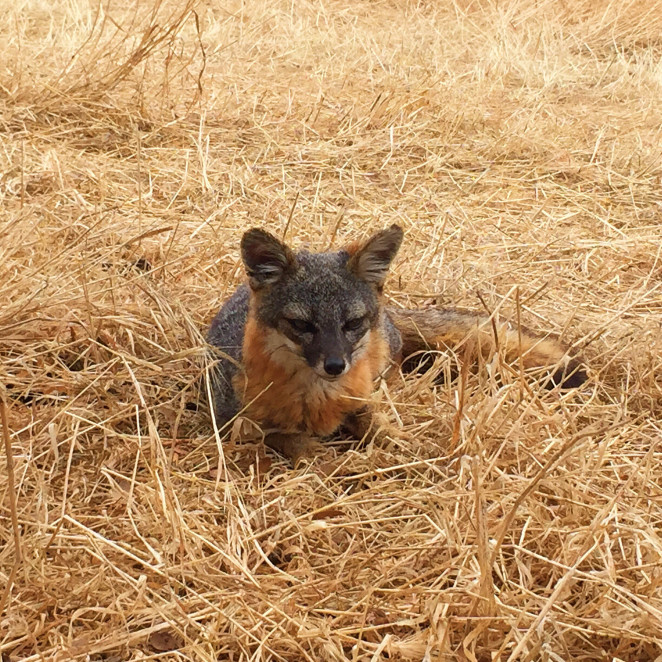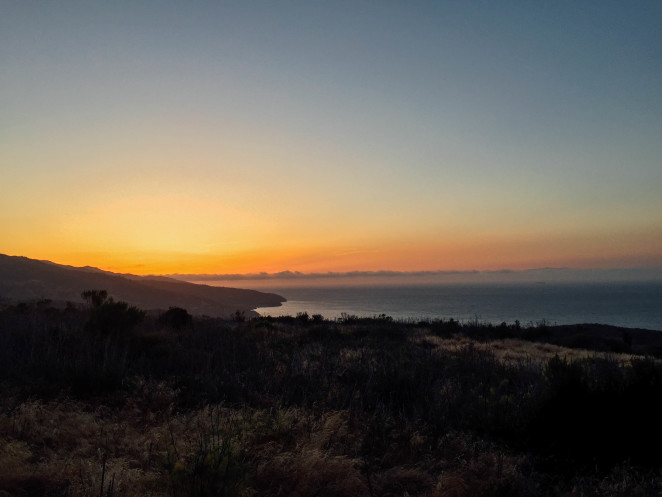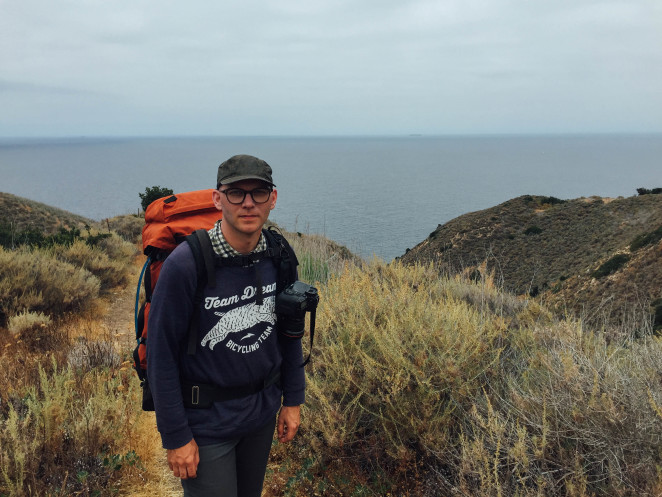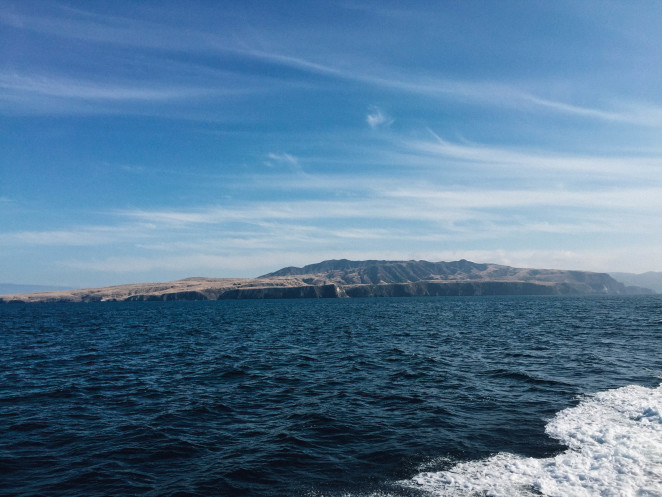 I've had this post sitting in my drafts for months now and yet I still haven't found the motivation to write what I think needs to be said about this lovely trip we took to Santa Cruz. So for the sake of posting it, I'll be brief.
I was nervous about this adventure because Santa Cruz island requires not only taking a small boat (I am prone to sea sickness) but also that you carry all your water for your trip. On the other hand, Santa Cruz Island boasted a chance for a secluded backpacking trip and a opportunity to see the native island fox.
We headed out for an overnight stay with friends in the early summer. The hike to the campground was relatively easy, even with the extra water. We spent most of the trip hanging around our campsite relaxing and doing some shorter hikes in the area. There were beautiful views of the sunset from our spot on top of the island.
Before we left camp in the morning we were lucky enough to see some of the petite island foxes. They clearly knew to come and scavenge the campground when people were packing up their stuff. Of course we didn't feed them but they were not particularly scared of humans at all.
It is amazing how much this island has been able to come back since it was nearly devestated by human meddling. The island foxes are doing well and they've even reintroduced the Bald Eagles after successfully relocating the Golden Eagles that took over their territory.
On the boat ride back to the mainland we were treated to seeing a large pod of dolphins that swam along with the boat. It was a magical way to end a little island getaway.
——
Another year of mediocre blogging has come to an end. I will probably be shutting down the blog soon since I have neglected it so much. If anything, I may start something new but I find that unlikely as well. I've loved having this place of my own over the years but it has really run it's course.
I've been struggling with the internet and social media and such in not being able to show a balanced picture of who I am. I want to share personal things but realize this can be damaging professionally. I've also become wary of sharing parts of my personal life on the internet. Conversely, more often than not, I don't even think I even represent myself in the way that I want to be perceived, as a writer and filmmaker.
Besides a few friends, the majority of visits I get here are for old recipes. I still love making vegan food but I'm not interested in developing recipes nor do I honestly have the time to blog about it even if I did (so much time is needed for taking good photos of food!). There are many other talented bloggers covering this territory.
I certainly don't identify as a blogger any more. There was a time when this was important to me and it was a great way for me to connect with people but that time has passed. I never cared much about having a high ranking blog, just a good one.
This isn't goodbye exactly. I'll probably put together a little e-book of the recipes here if anyone is interested in them. I may move some parts of this somewhere else. I have lots to decide. I guess, so long for now and thanks for reading.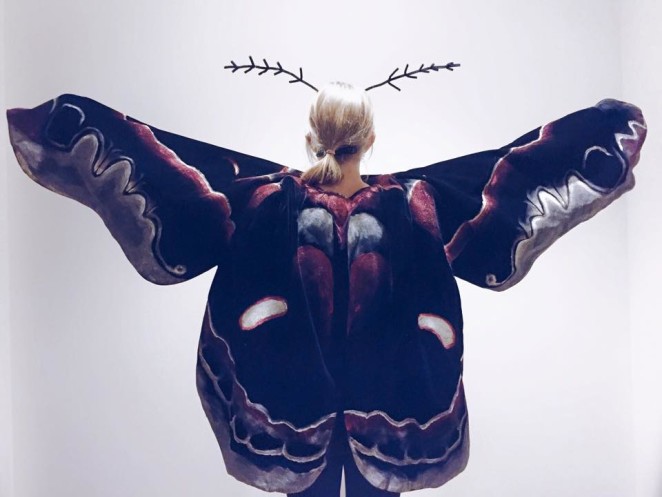 For years I've wanted to be a moth for Halloween but then Martha Stewart put a moth costume on the cover of her Halloween edition so I had to wait the appropriate mourning time to make a moth costume for myself. I wanted to make something that looked somewhat authentic but didn't involve having massive wings that would bang into things all night. I opted to make a cozy cape that when held up would look like moth wings. I consulted my dear friend Erin for advice on some stunning moths (there are so many to choose from!) and settled on the Cecropia moth. After sewing the wing cape, I painted the design onto the fabric, added some antennae and mothy dark eyes and I was ready to go.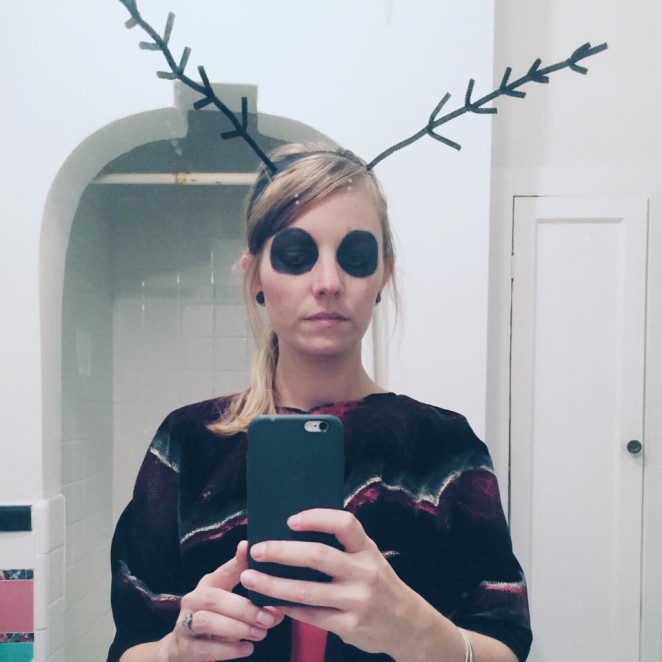 We of course had our traditional Halloween movie marathon. A few friends even drove all the way out from Texas just to be there as the rest of the TX contingent of marathoners were all here in Los Angeles. Our place was packed to the brim and it was a great time. We had many of the treats from previous years (my favorite spinach artichoke dip, caramel corn, cashew mac & cheese and pumpkin spice cake) and also added a taco bar this year. The jackfruit carnitas was of course a hit and to top things off, we had amazing cheese sauce made specially by James and Amy of Spiral Diner.
We ended this year by taking a field trip to a real theater for our last set of movies. I think more people made it through the whole event this year than any other.
1. Earnest Scared Stupid
2. Demons
3. Ginger Snaps
4. Wes Craven's New Nightmare
5. The Descent
6. The Ring
7. 30 Days of Night
8. Sheitan
9. Dead Alive
10. Possession
11. Crimson Peak
12. Goosebumps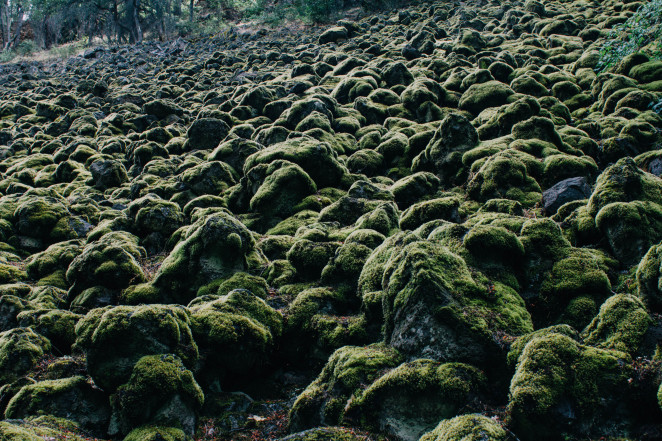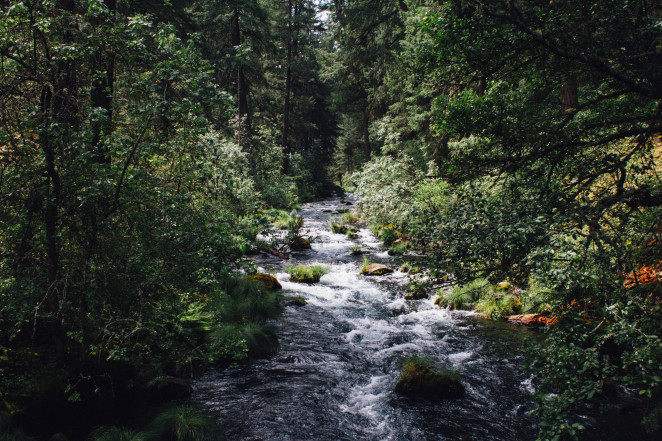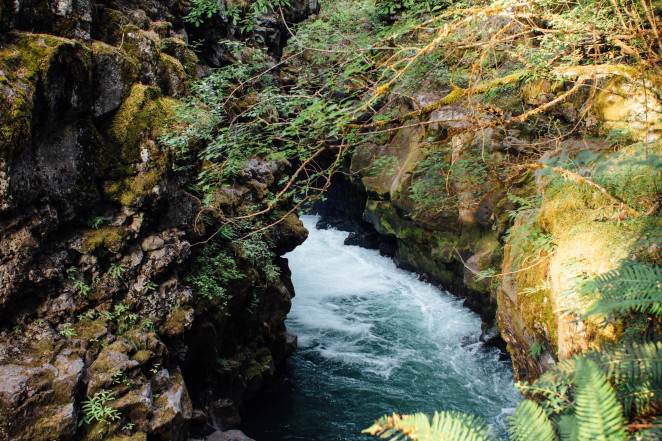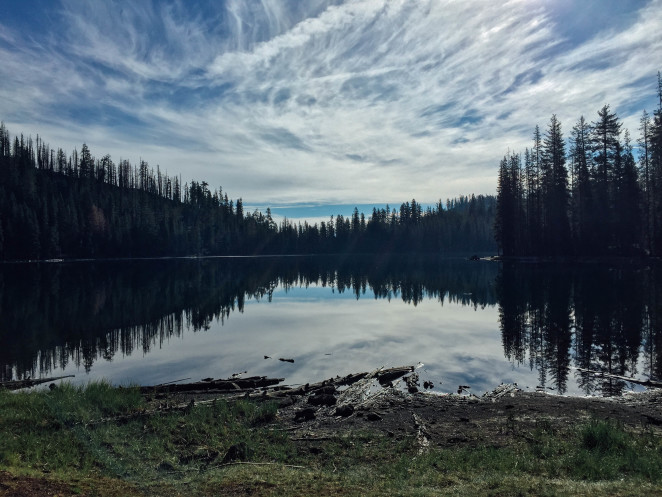 Sometimes you have a plan but then you are having so much fun that you just keep driving until you find yourself at a massive, beautiful waterfall. It's so crazy how different Northern California feels than this dry desert I'm so used to. Give me all the moss and hazy mornings and damp air.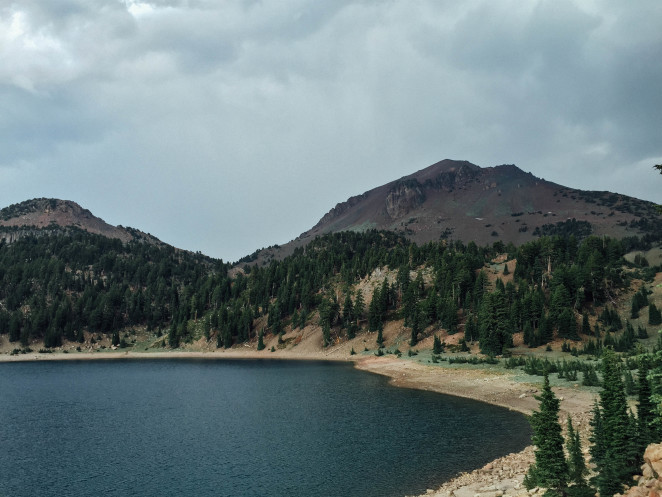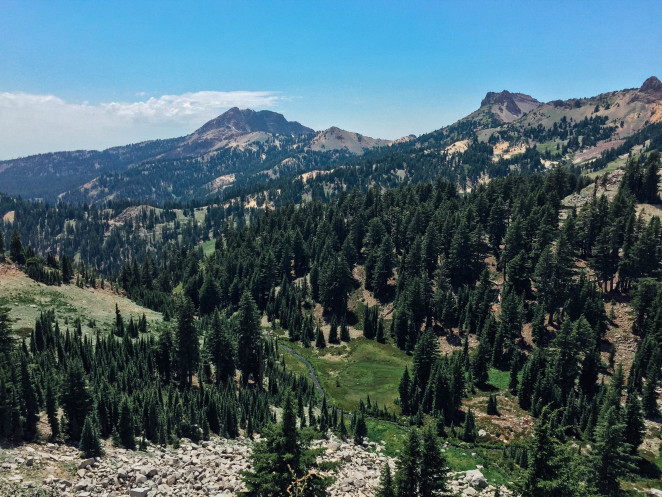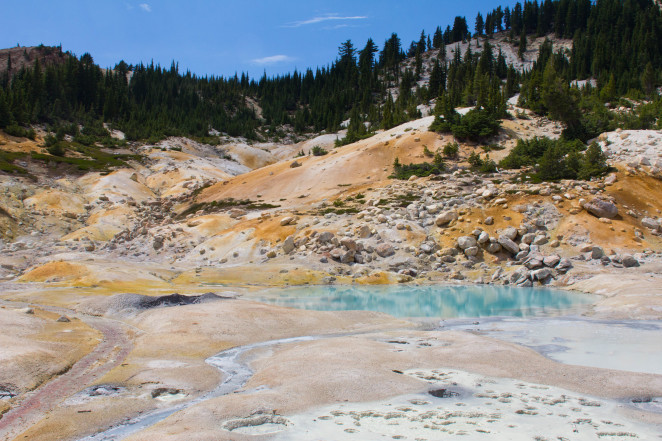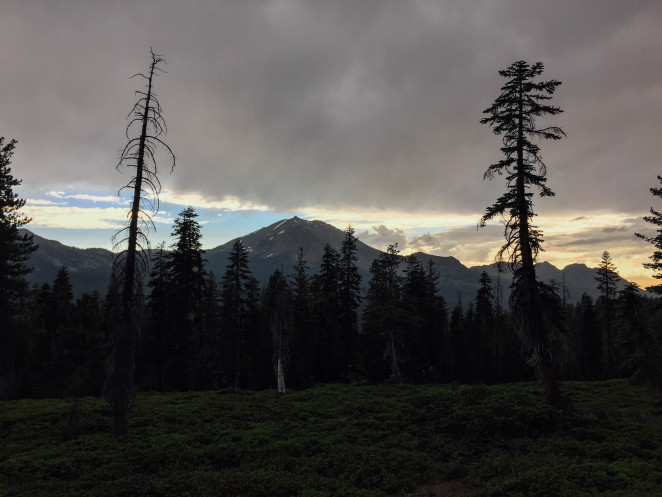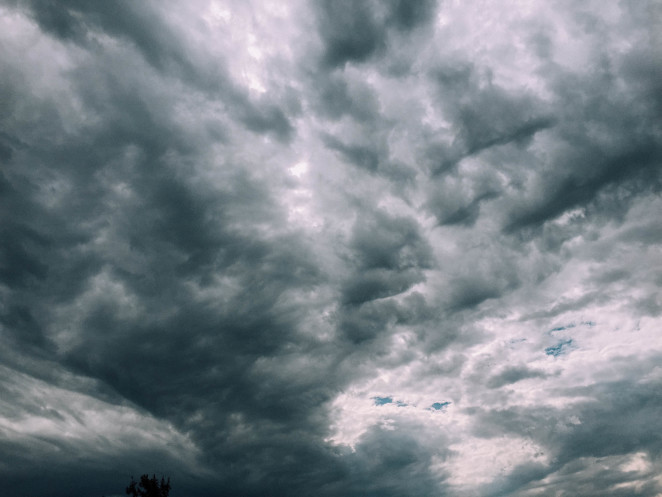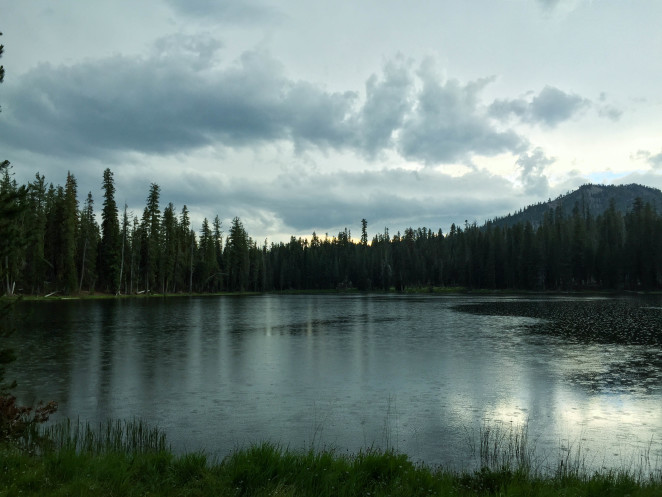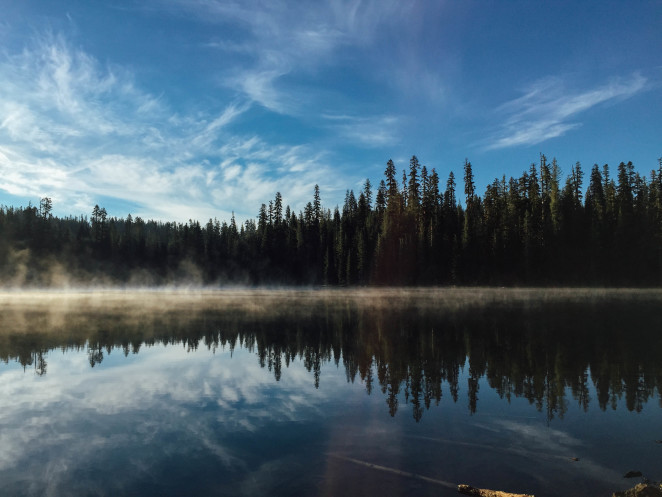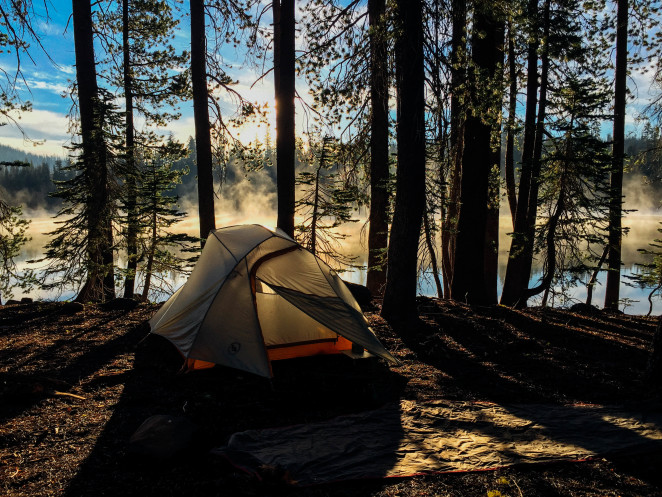 We visited Lassen Volcanic National Park on a busy holiday weekend and yet it was still quiet and serene. The campsites were full so we headed into the backcountry despite some rain. I pledged to jump in one of the gemstone colored lakes but never found the opportunity. At our camp I hid in our tent to avoid rampant mosquitos and couldn't sleep despite a long day of driving and then hiking into the wilderness. It was such a treat to find solitude in such a beautiful location without having to hike so high into the mountains as one would in the Sierras. There were so many geothermal areas to explore, we followed the trail of volcanos up through the Cascade range into Oregon.