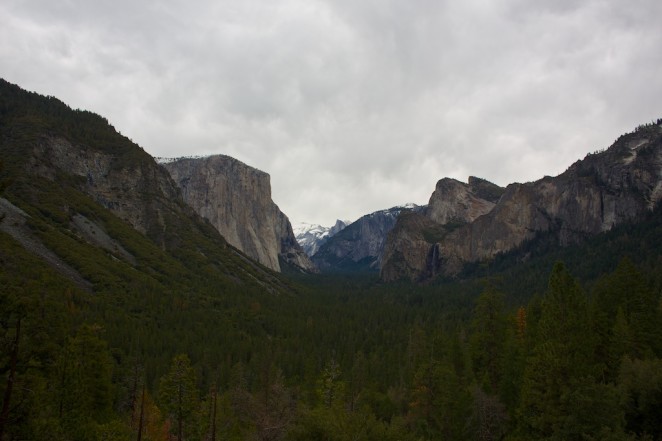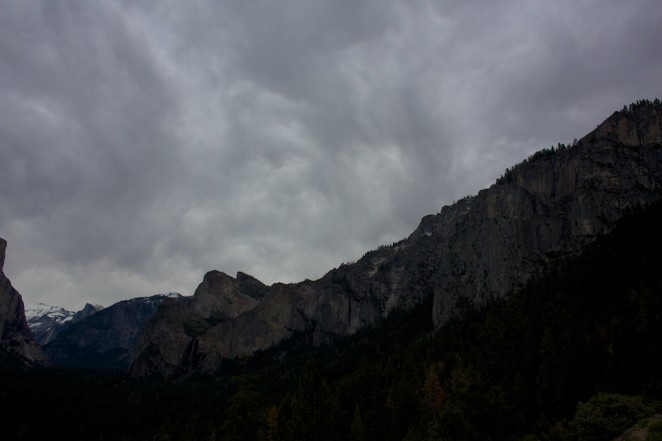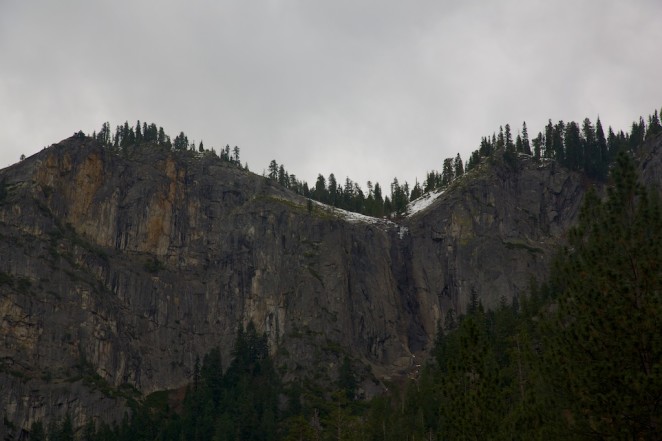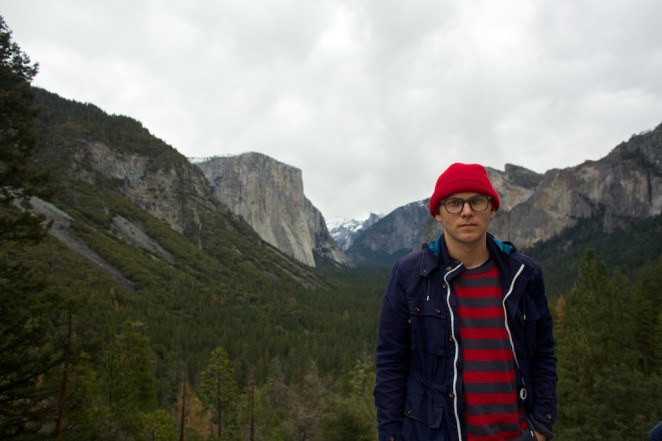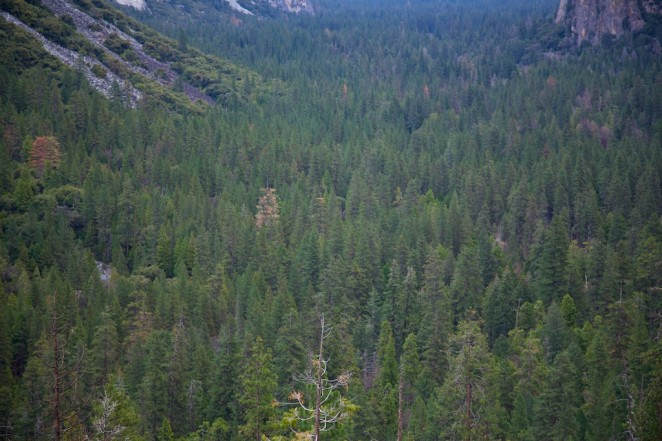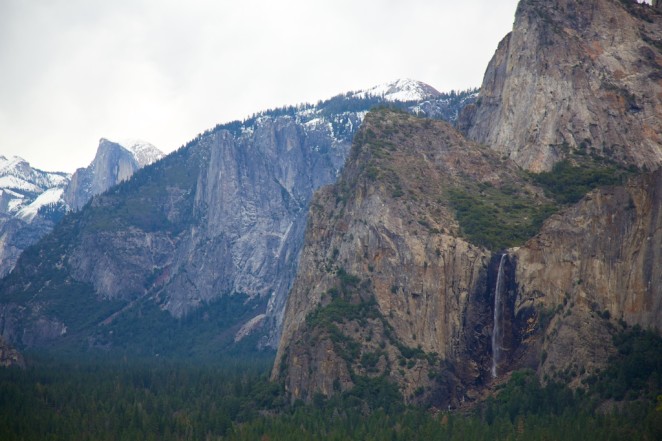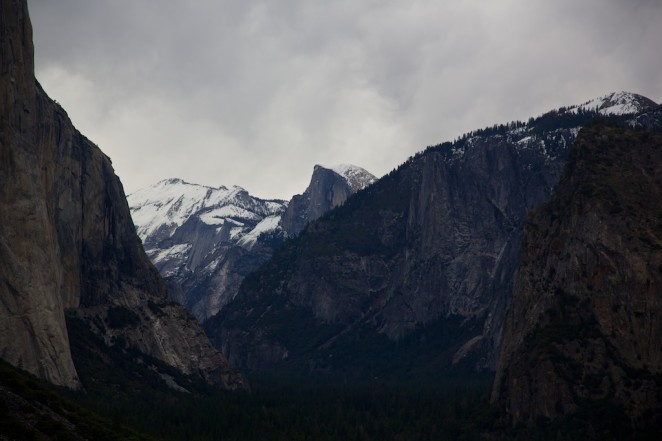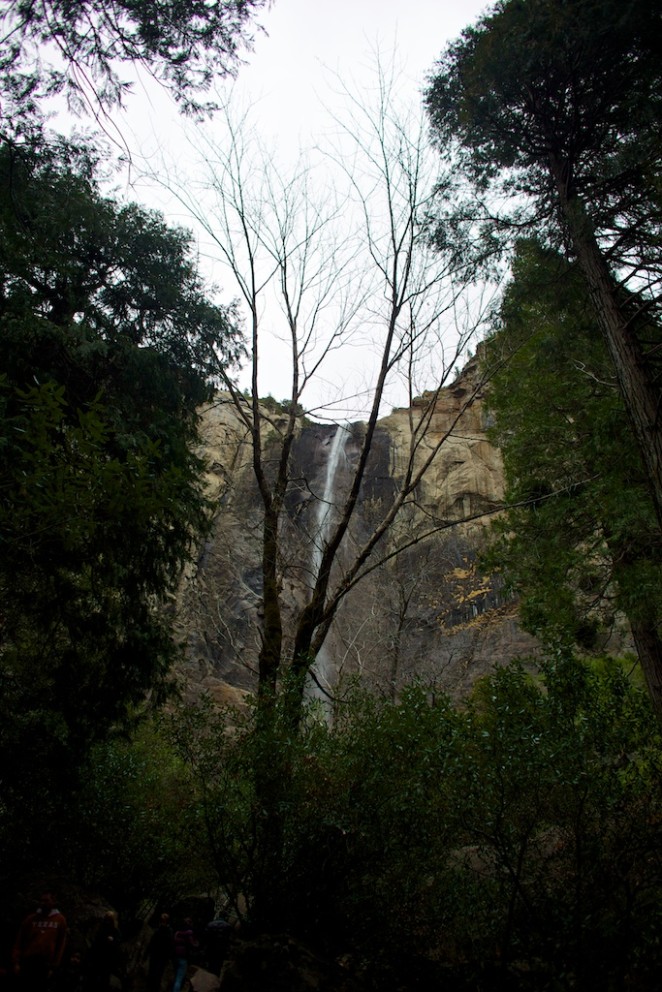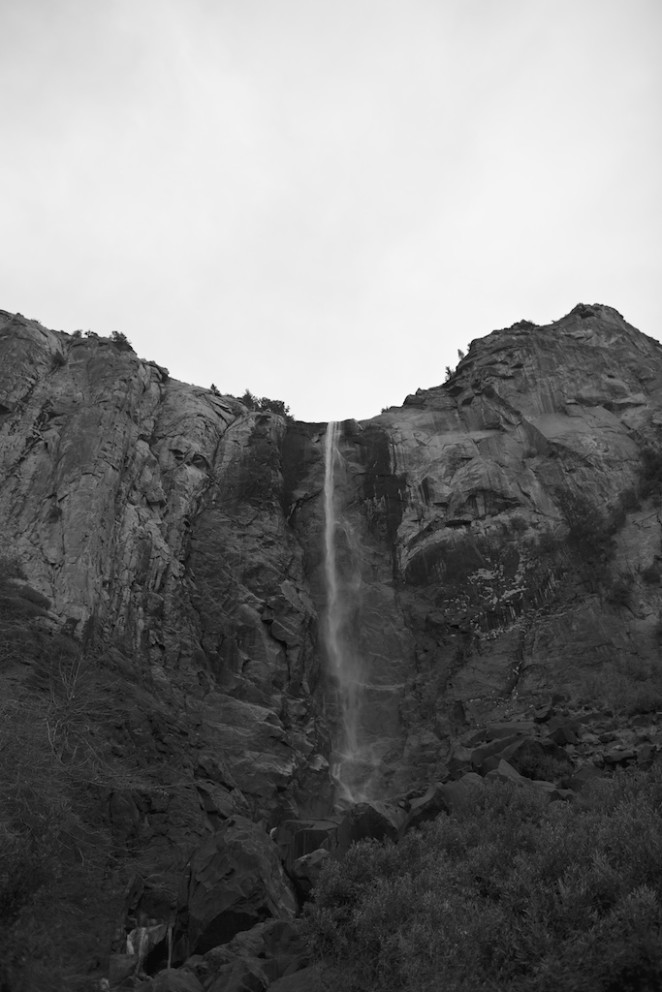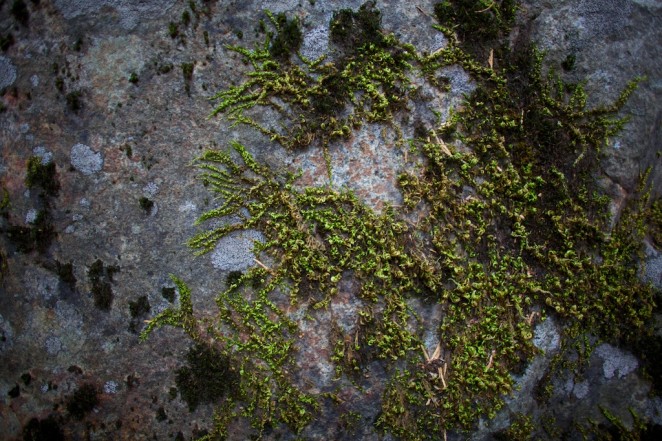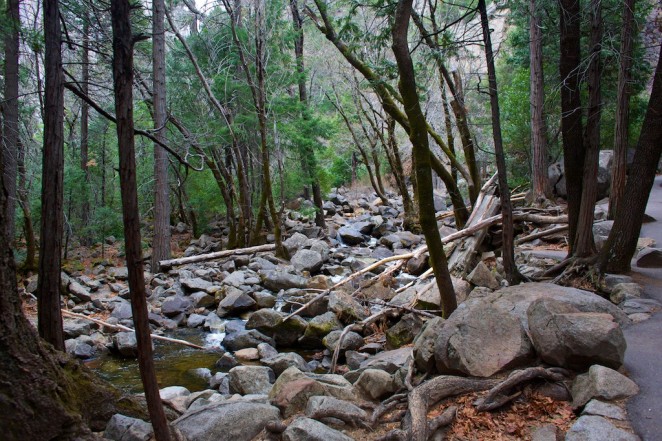 It was overcast when we arrived in the Yosemite valley on our first day. Since we had left so early in the morning, it felt as if we were in a sort of never ending afternoon without any discernible sun in the sky. It was surprisingly cold on the side of the mountains as we gazed into the valley from tunnel view. What the photos here don't reveal are the crowds of tourists that surrounded us at popular stops like these. Buses of rowdy teenagers and groups of international travelers on photo tours quickly came and went around us at the viewpoint and bridalveil fall. There is solitude to be found in Yosemite, but you have to seek it out.
Once in the valley, it was a quick walk to the Bridalveil fall, which, at this point in the dry winter, was just a tiny stream of water that dispersed into mist before touching the rocks below. Signs warned of the danger of slipping on the wet rocks, but the falling water wasn't particularly robust and visitors scrambled all over the rocks to its base.
We explored a little more in the valley before it got dark, checking out the camp curry tents and such, then drove the windy road back up to our cabin and settled in for the night.
It sounds a bit silly to say that I feel different after visiting Yosemite, but it's true. There is something majestic about the place. It recharges your spirit to be in the presence of rocks carved over thousands of years by glaciers. Just the pure enormity of it all, of the time that has passed over this place, is awe-inspiring.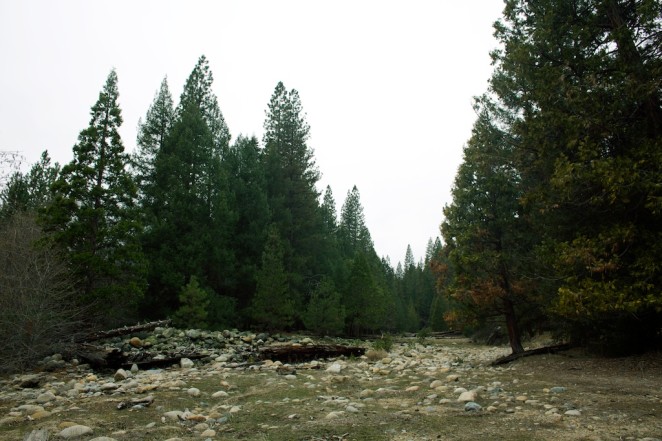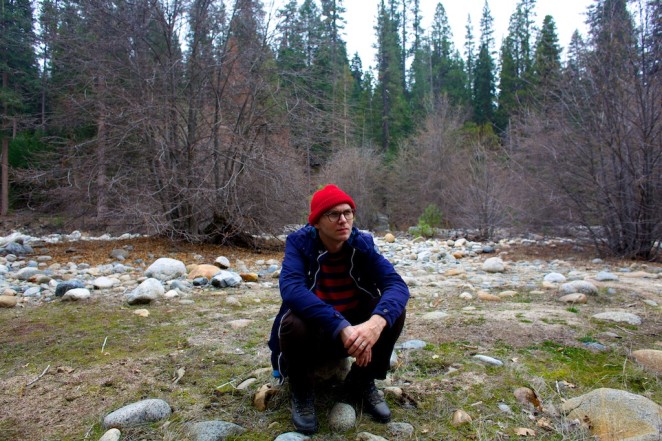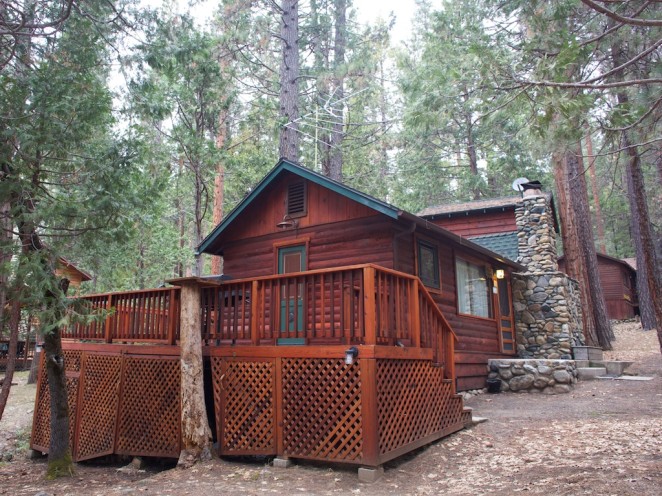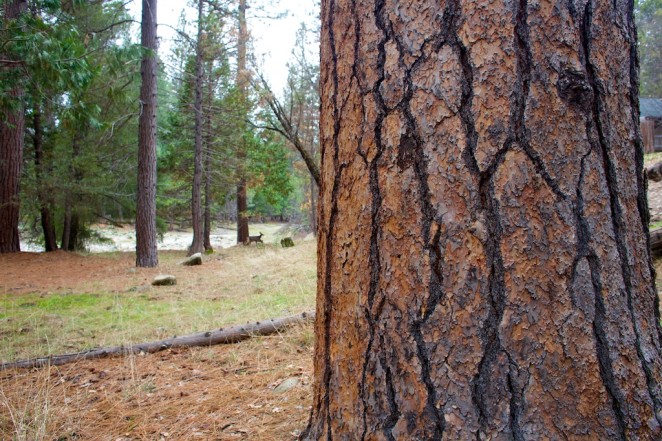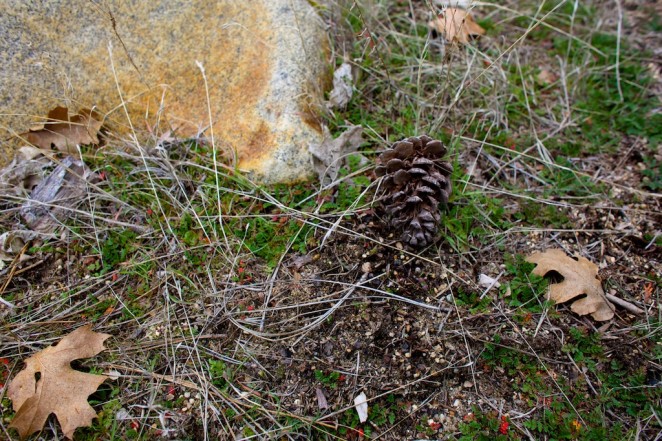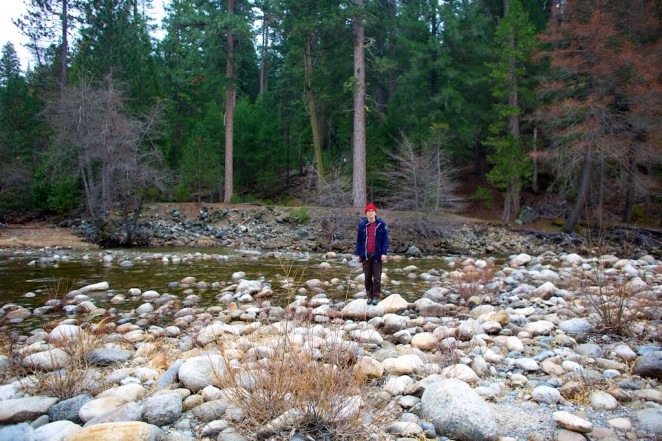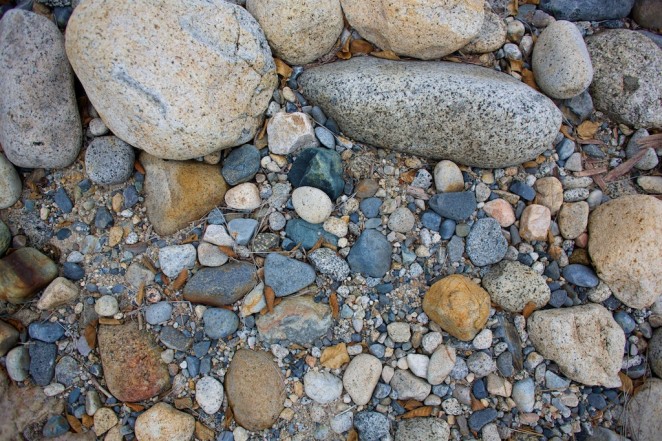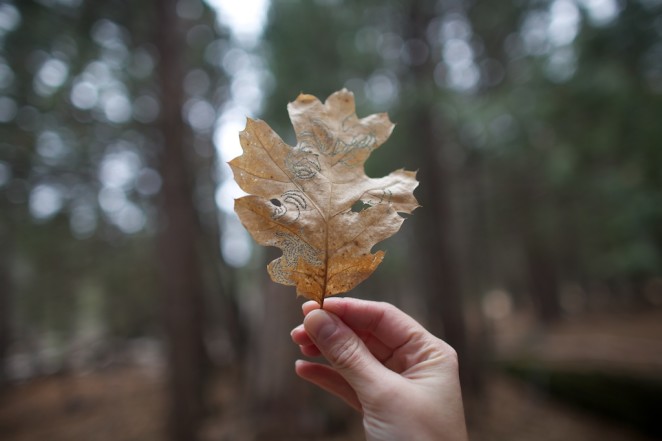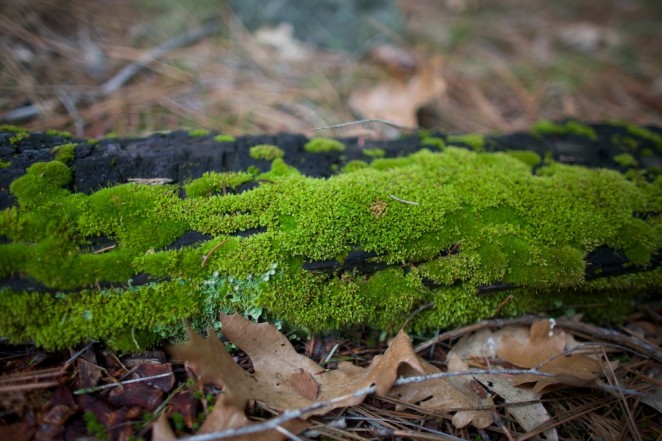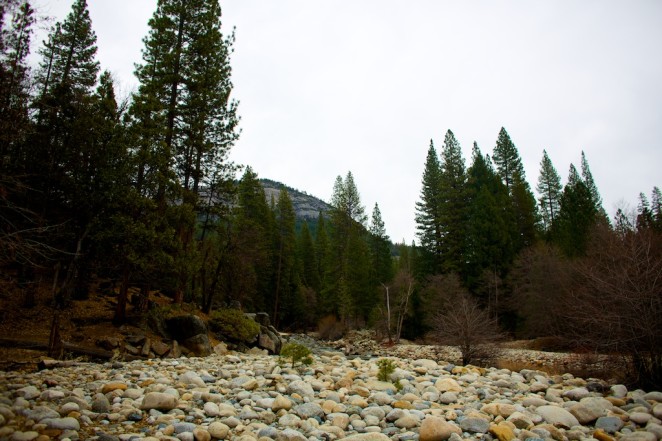 Over the presidents' day weekend, in celebration of our anniversary, Shawn and I took a trip to a little cabin in Yosemite. Our cabin was in a small town called Wawona, which is just barely inside the park, but still about an hour drive from the valley floor. I had never been to Yosemite before and Shawn had only been long ago during a snowy road trip. We expected snow on our trip, as it had snowed the previous weekend, but there was hardly any, even in the highest elevations. Though it was cold in the evening, it was quite warm in the sun during the day and not terribly wintery at all.
We left early Saturday morning and arrived just after noon. We were able to get into our cabin early so we unpacked and explored the area a bit before heading down to the valley. We walked down to a creek not far from the cabin and spotted some deer snacking on the undergrowth. There wasn't anyone around and it was a relief to be in the quiet and calm. It felt luxurious being able to just walk aimlessly in the woods and sit and listen to the water rush by. When I dream of living in the woods, it feels something like these moments. In the city I am always longing for quiet, always wishing for access to nature. We live squarely in the middle of a sprawling city though and it's always a trek even to the closest semi-wild places. Even then, it's sometimes hard for me to filter out the noise of other humans and just be present in my own space.
We ventured down into the Yosemite valley not much later in the day. It is truly one of the most magnificent places I've visited. Stunning views and rock formations in every direction. Yet the little bit of time we spent alone, exploring in Wawona, was something I treasure dearly. For awhile, walking in the trees next to the river, there was no sign that people had ever touched the place, no buildings or noises or trail. It takes a bit more work to escape such things in the valley, though it is certainly possible, as much of the park goes unexplored. I look forward to a time where we will be able to venture even further into the wilderness.
I'll be sharing more photos from our trip over the next week. Though our trip to the Sequoia national park and even our adventures in New Zealand have been amazing, this trip was really special in a different way. It left us both longing to go back to such a magical place and stay as long as we could. Since our return, we've been watching the Ken Burns' documentary series on National Parks and researching various hikes we can go on so we have something to look forward to. There is something magnetic about such a stunning wilderness that touches something deep inside of you and calls you back.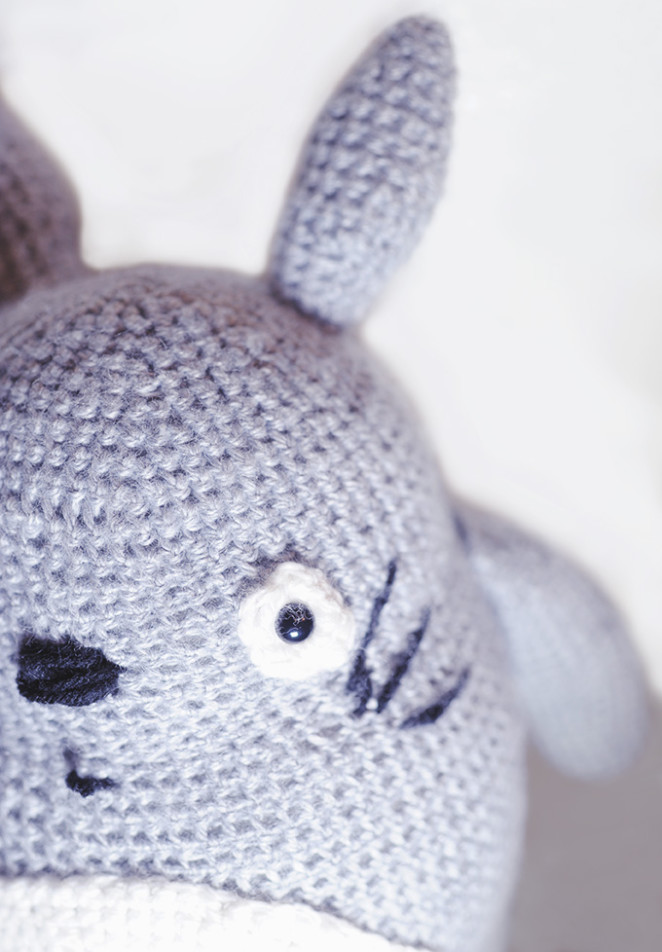 Here's another little guy I made back in December for a secret gift exchange. I wanted to make something fun for my giftee, Elissa, and thought she might like a little Totoro. While I'd only done a little bit of crocheting before (actually, this bow headband was my only completed crochet project), I've always wanted to make some amigurumi creatures. I was pretty amped to try out this Totoro pattern.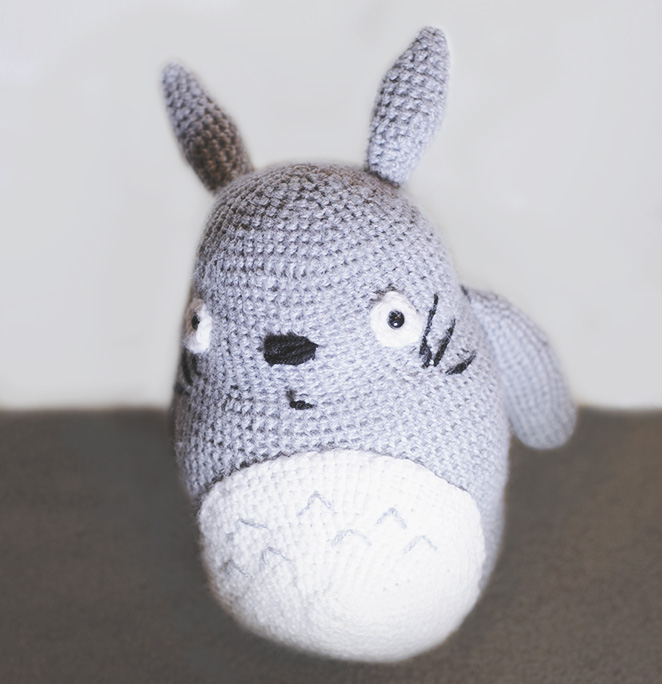 It was a really satisfying project and didn't take too terribly long to crochet. The hardest part was the tiny ears since I would constantly lose count of my stitches and they would come out uneven and I would have to start over completely. Once all the limbs were stuffed, my cat, Meeme, kept trying to steal the pieces so I had to crochet a tiny ball for her so she would leave me alone. In the end he came out pretty cute and I sort of want to make the whole Totoro family.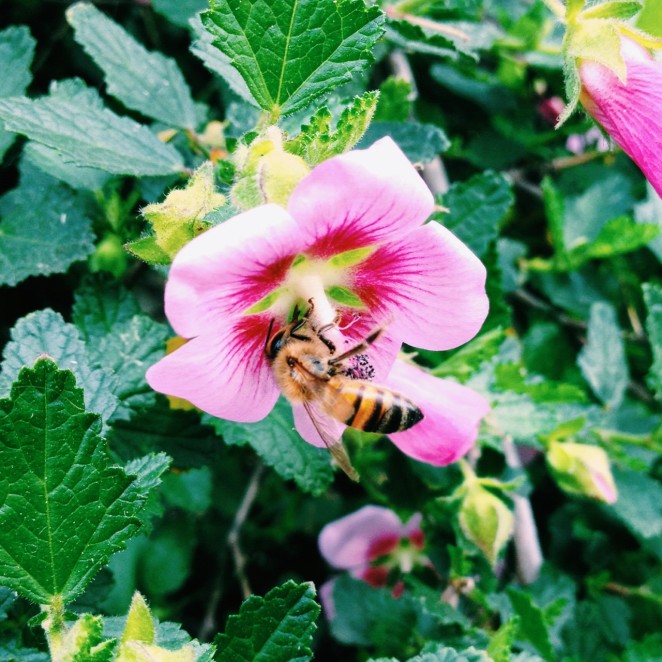 A good portion of the country is covered in snow now. Storms are hitting places that only get sincere winter weather once in a blue moon. Other areas continue to be pummeled by cold. Meanwhile, here in Southern California it's sunny and just a bit warm.
I often bemoan the fact that we don't have seasons here, instead there are just subtle variations between all months that aren't summer. Snow seems romantic, falling leaves beautiful and the rebirth of spring a joy. The seasons are natural markers of the wheel of life. Other places don't live in one endless, dry medium with a few months of extra hot.
I realized this week that another place might not be so good for me. January can be hard, even without the cold temperatures. I feel like I've been wading through some murky darkness all year. I wanted to go in to hibernation. Even without being stuck indoors, it was hard to find the motivation to go outside or do much of anything. I imagine these feelings would only have been exacerbated by a real winter.
This week things took a turn, perhaps it was just a little bit more daylight or that I could have the office doors open during the day, but everything seems a bit brighter. I'm not so weighed down. I'm looking forward to more time spent in nature and more adventures and more daylight to spend doing whatever I want (even indoors).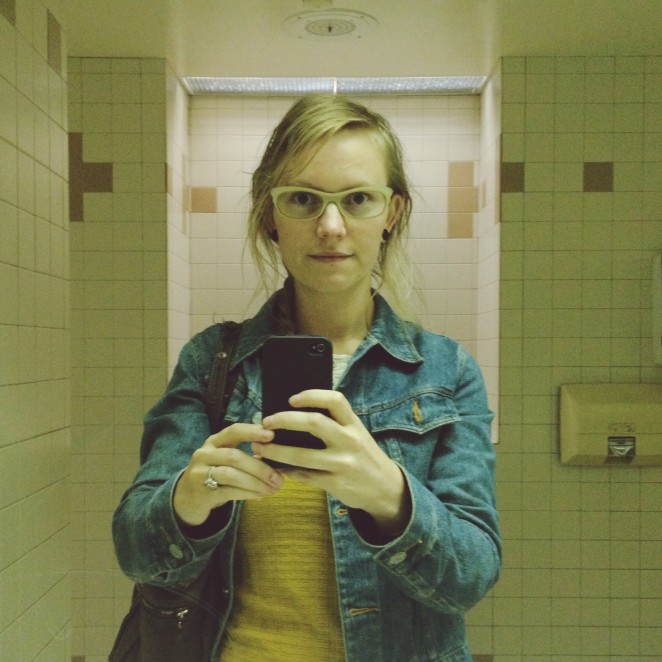 There's been a lot of talk about what is becoming of blogging these days. It's been something I've been struggling with for the past year, not so much in regards to comments or stats, but rather what I want this space to be and how I'd like to connect to readers. Balancing the personal with more creative stuff can be a difficult space to navigate. For the past year or so I've just been pushing forward, trying to do what I've always done. Only just in recent months I feel like I've figured out a better path for this blog in terms of what I'm comfortable with posting and what might still be interesting. I'm working on it in any case.
I find these days that the blogs I love the most are not the ones that show only pretty things or details on how to make something, but rather the ones that speak to the human experience and discovery in life. I've been blogging in this space for five and a half years (and writing random thoughts on the internet for longer still) and I find it increasingly hard to write candidly here. This is something I'm making an effort to change, so there is more substance here.
In any case, I'd love to hear what you think and would love if you wouldn't mind taking a little survey I put together. Your thoughts on my blog are important to me; you're the reason I don't just write in a journal. I want to stay connected with you.
It seems only appropriate that a survey post should have a bathroom selfie as the previous survey I wrote did. This one was from a recent visit to The Autry.