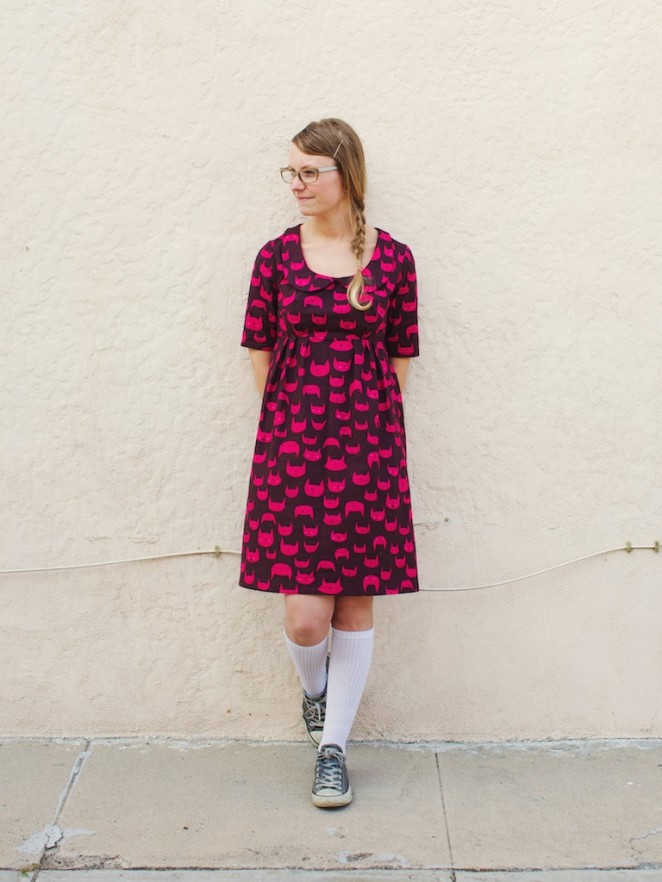 A few months ago I started seeing glimpses of this catnap fabric on the web and couldn't wait to get my hands on it. One night in January, I saw it was for sale and rushed the store first thing in the morning to snatch up some yards of it. I knew I wanted to make a cat dress. Coincidentally, Lizzy House, the designer of the catnap fabric, announced she was having a cat nap dress contest. It was the perfect motivation to get my dress made.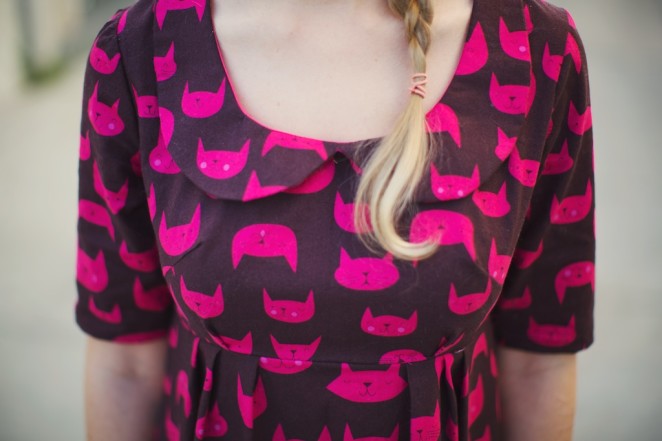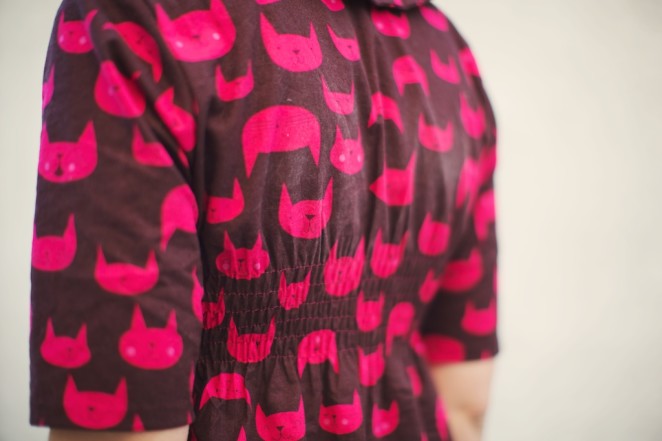 I used the Washi pattern again, like with my spiderweb dress but made some alterations this time around. I added some darts at the waist so the whole front wasn't as flat, added a collar and sleeves. I'm still not 100% sure I love the sleeves so there is a possibility I'll remove them later.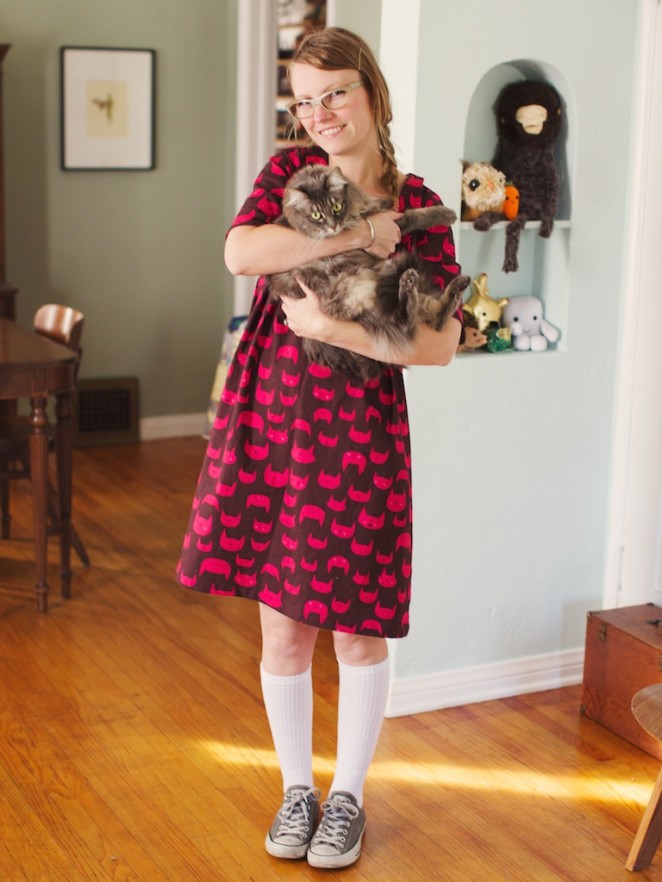 I'm officially starting a cat dress collection. It seems necessary. I also am going to to have to get more comfortable with having my photo taken if I'm going to keep making dresses since at the moment it's a fairly excruciating process (unless I have a cat buddy to help).