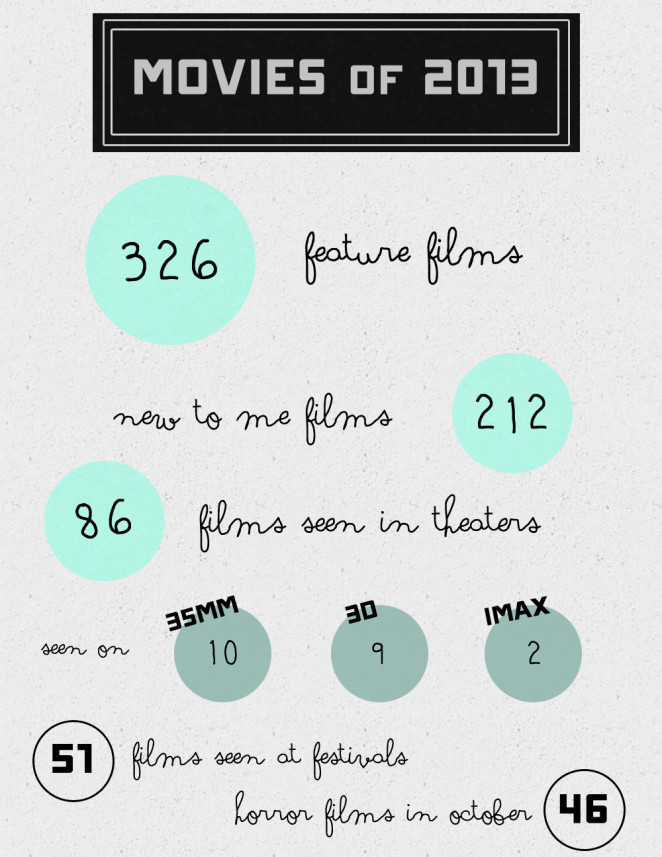 First film of 2013: PRINCESS MONONOKE
Last film of 2013: AUGUST OSAGE COUNTY
Favorites:
12 YEARS A SLAVE
UPSTREAM COLOR
HER
Highlights:
MUD
ALL IS LOST
THE CRASH REEL
INSIDE LLEWYN DAVIS
FRUITVALE STATION
THE WOLF OF WALL STREET
AUGUST OSAGE COUNTY
SIGHTSEERS
BLUE IS THE WARMEST COLOR
Unreleased favorites:
THE FIFTH SEASON
WE ARE THE BEST
BLUE RUIN
Less films than last year indeed. And quite a few less on 35MM. Sign of the times I suppose.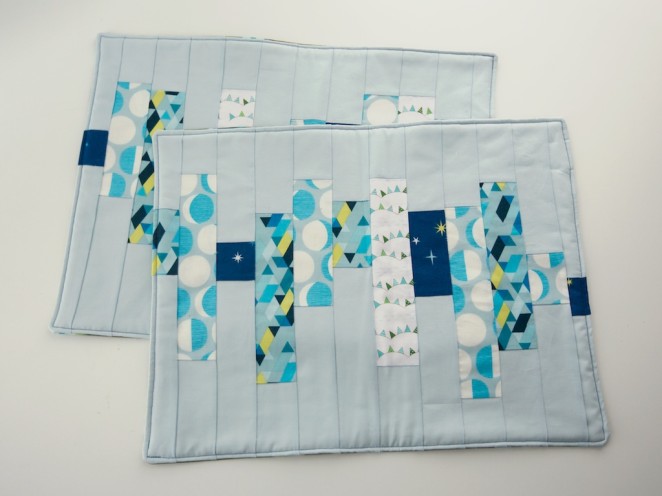 All through December I sewed and knitted and crocheted a handful of gifts for friends and family in secret. I was so excited to finally get to share some of my creations once the holidays had past. Of course I was so excited to send many of them off, I forgot to take photos. Oops. I did remember to snap some photos of these quilted place mats I made before they were wrapped up.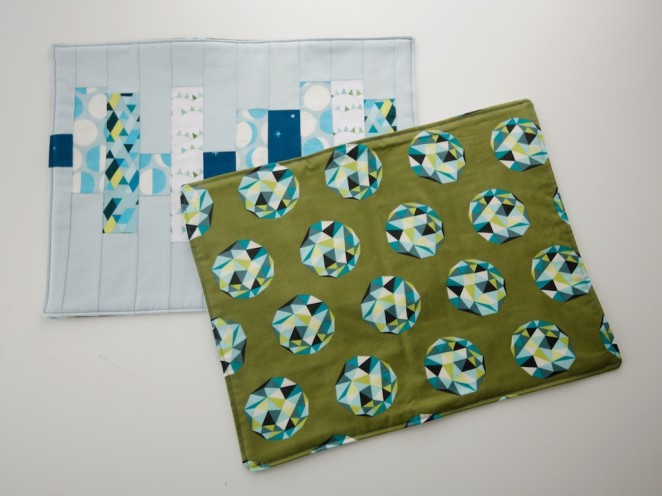 I had fun with these, with no specific pattern, just piecing together some fabrics that I liked and using a cool geometric pattern on the back.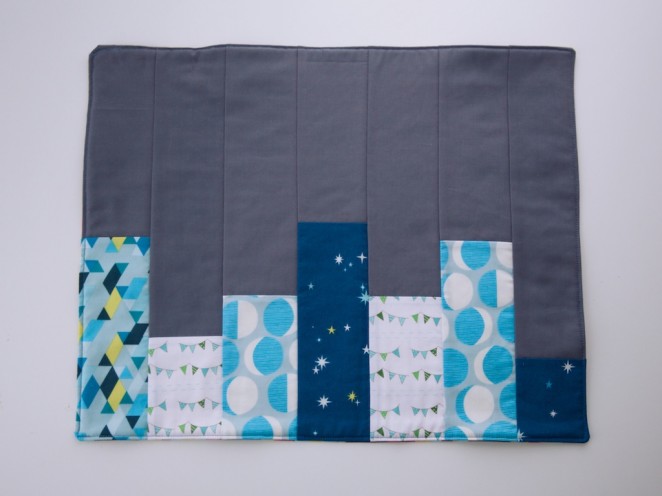 For the second set, I wanted to do something a little different and made a sort of cityscape. I was torn whether to sew in some stars but in the end left the sky blank. I do like the idea of some bright yellow accents though.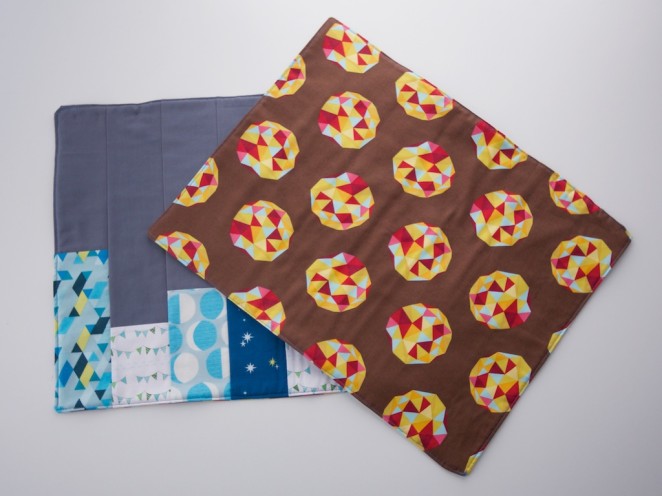 The backing on these is also a fun geometric fabric, though a different colorway. Now that things are a little less hectic I'm looking forward to making some placemats for our home. I think I'll try a new design with similar colors since I like how these turned out so much.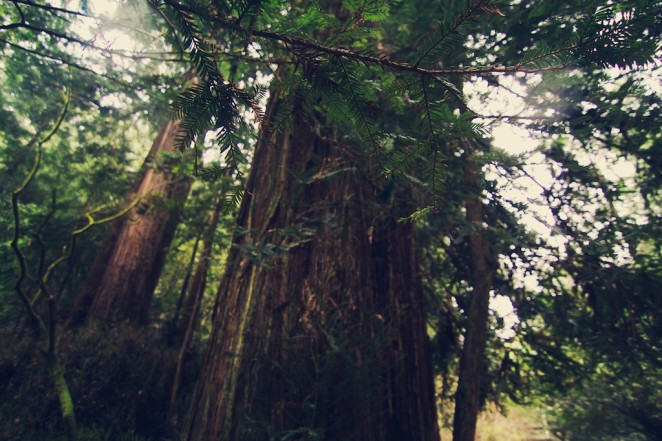 I was going to skip doing a recap of 2013, but it is nice to reflect on all that happened in a year. In January we went to Sundance and saw some of my favorite films of the year, including Upstream Color. We went on a few little adventures including vising Muir Woods and Mt. Baldy.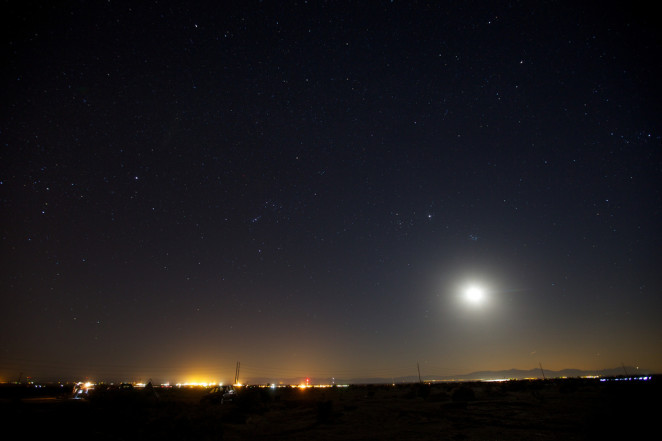 In February we went camping at the Salton Sea, where there was a lot of ruckus with flame throwers and such. Shawn released his short film Creeper. I made some damn good spinach artichoke dip and became slightly addicted to it.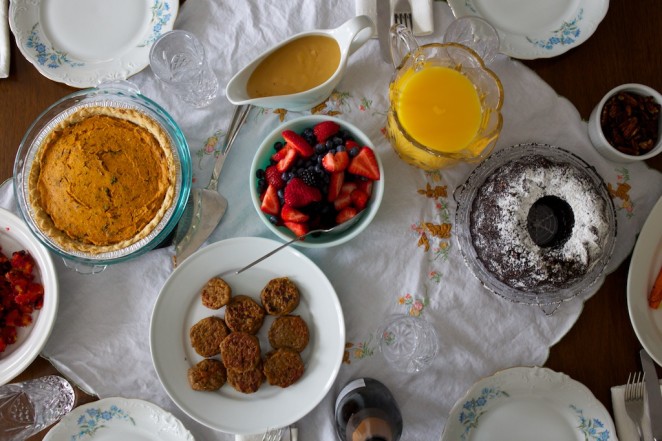 March held spring brunch celebrations. There were lots of home projects like making pillows and painting. I also wrote about being an angry feminist.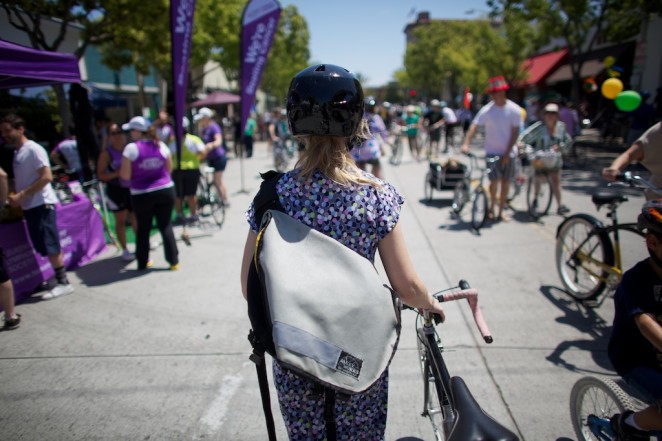 In April my dress making frenzy began with this Laurel (which was one of the picks in the Colette Pattern contest). We rode in Ciclavia to the beach. Shawn released his short film After Suicide.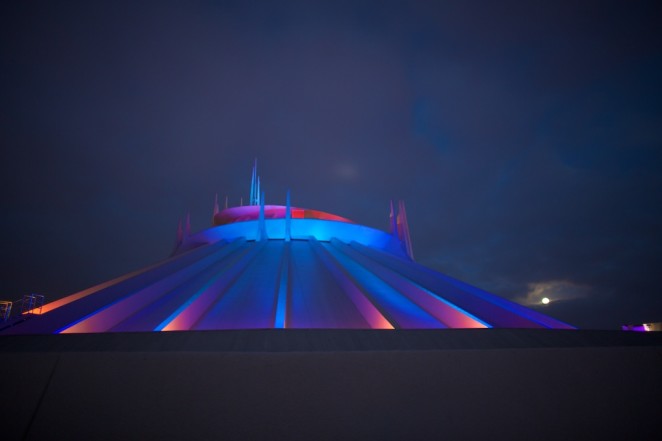 May was a busy month with not a lot of blogging. The highlight was staying overnight at Disneyland.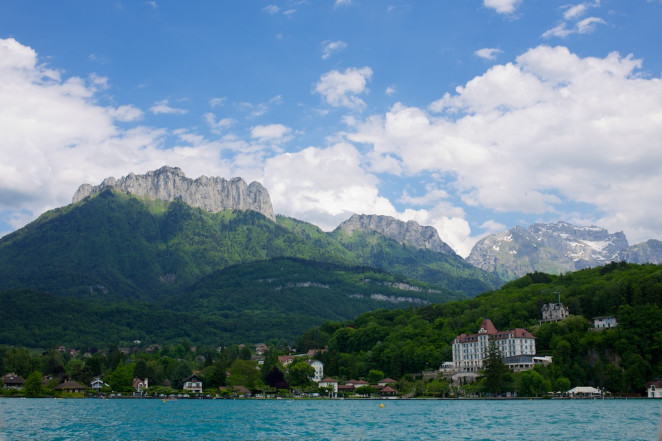 In June I visited Annecy with my mom and watched lots of animated films and saw beautiful old buildings and canals.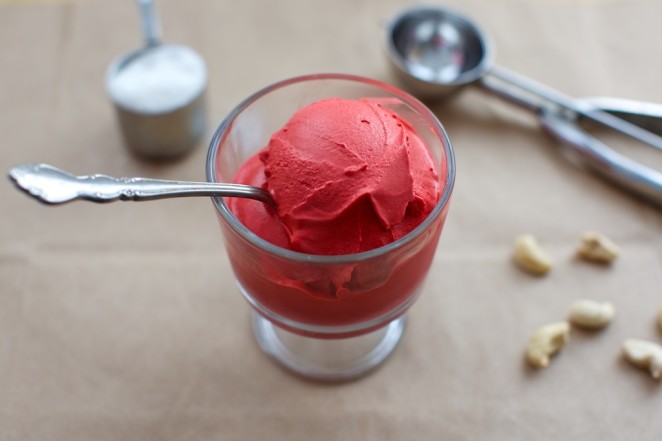 July was filled with ice cream, including recipes for red velvet ice cream and chocolate chip cookie dough pops. A cat we were fostering, Mabel, was adopted, which was bittersweet. I made my own deodorant. We went for a bike ride for the 4th and ate popsicles at the beach. For vegan pizza day, we at loads of pizza.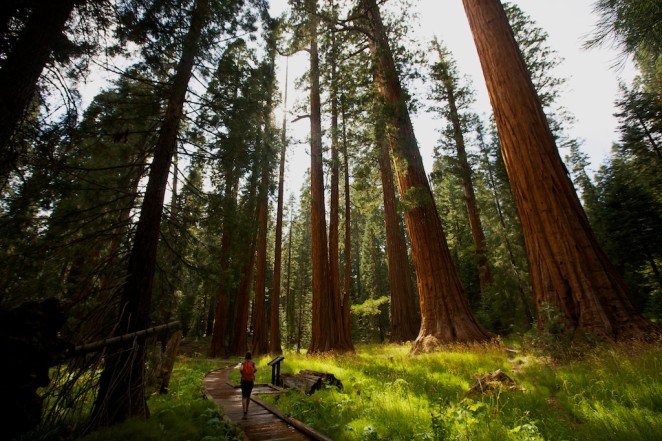 In August we went camping in the giant sequoias. While there, we got to see some rescued carnivorous birds. I knit a tiny sweater for a friend's baby. I made kit fox and bandit raccoon stuffed animals. We also started a dinner share, which we really need to get back to doing.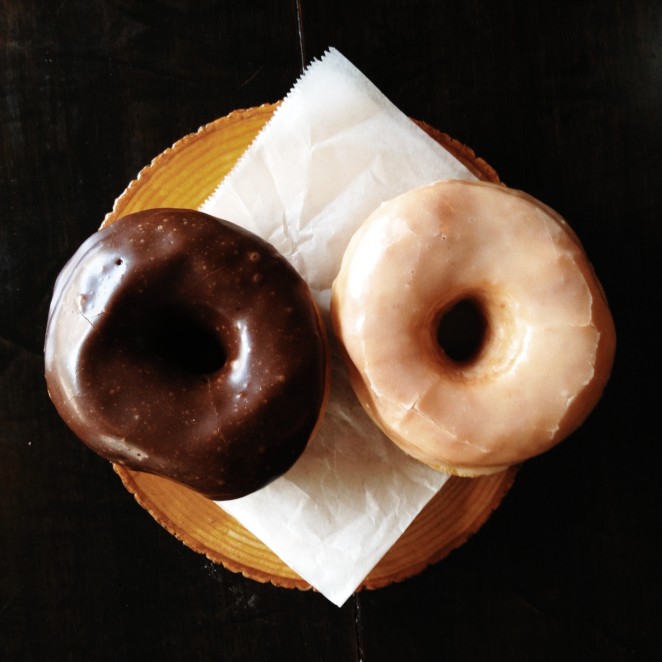 To kick off September we spent Labor day hiking and playing games with friends and family. I refinished a cute little heart desk and attended a pie contest. I visited Shawn while he was working in New York and we went to Champs and Vegan Treats. We also visited Dun-well Donuts and Candle 79 for the first time. I saw The Punk Singer with Kathleen Hanna in person and I made another Laurel dress.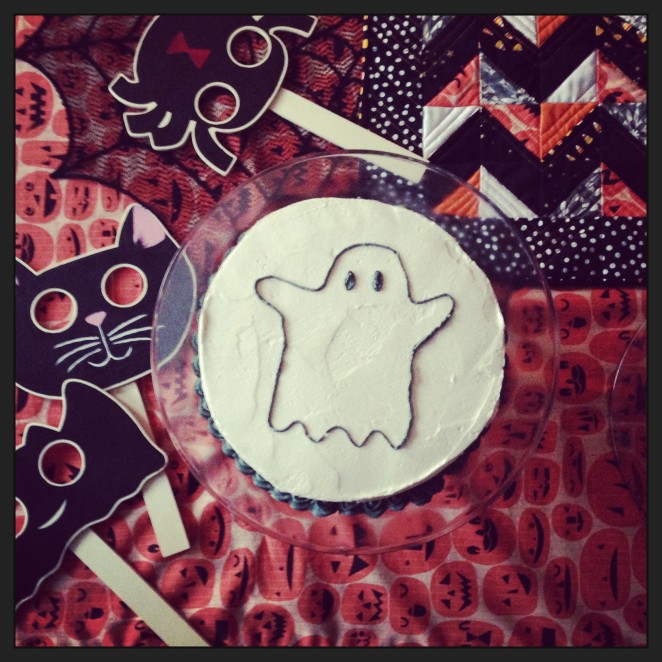 Of course in October we had our 6th annual Halloween Movie Massacre. I made a quilted Halloween table runner. I also made a raccoon Halloween costume and Shawn was a fox.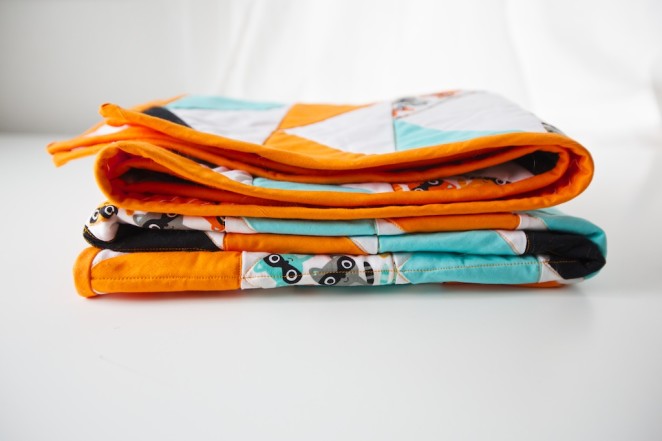 In November I made a bright little quilt for my sister-in-law's baby. I made pumpkin bread from an actual pumpkin. Made decorations for a fancy autumn dinner party. We also had a lovely Thanksgiving at Crossroads. The biggest thing, possibly of the year, was that I shot a short film that I wrote and directed (in Pennsylvania no less).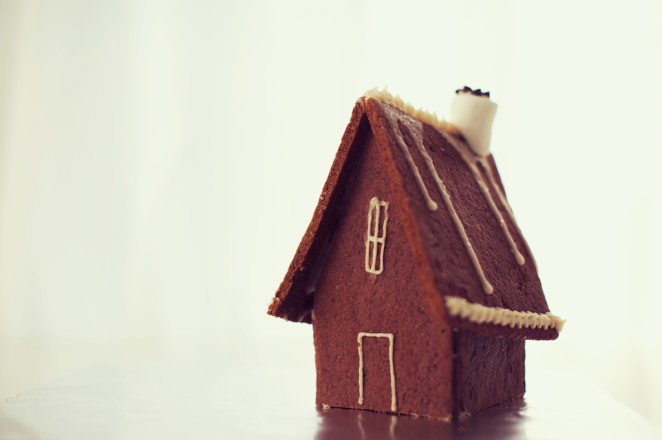 And December, which was just days ago, was filled with so much present making there wasn't much else to be done. We did make gingerbread houses though. I tried to watch as many snowy bleak movies as I could find.
My my it has been a year indeed. I can't wait to see what 2014 has in store.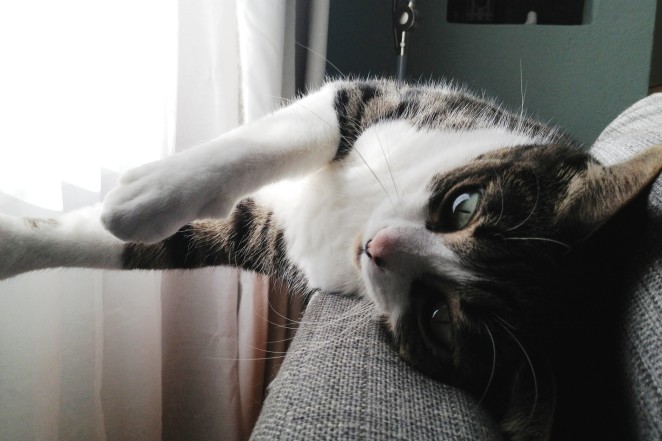 The end of the year. A time for new beginnings. I'm sincerely terrible with resolutions so let's skip that. I usually forget not long after they are made. I would like to plot some goals. I'm not so good at that either. But it's time I figure out where things are heading.
I'd like to do a lot more writing this year. For myself and otherwise. I've been working on so many crafts and projects it's something that I've really let slip to the side more than I'd like. Blog posts are shorter and more reserved; it's time to change that.
As I write this, it looks more and more like resolutions. They're not though, I assure you. None of those "I should eat healthier" and "I should exercise more"s. Though I should do those too. I'll give it a shot. I'm not making any sort of commitment. What I'm writing instead are goals that can can be attained, that have some unit of measure in my heart but are not defined by a number.
I hope you all have a lovely new year and that 2014 brings you immeasurable happiness.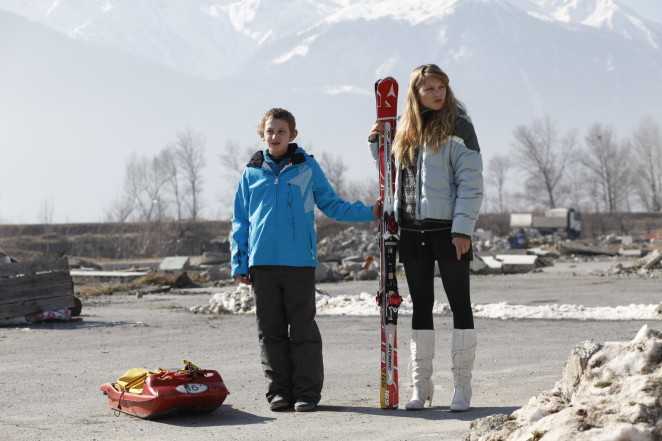 As the year comes to a close everyone seems to be posting their top film lists for 2013. Personally, I'm still trying to catch up on a few films before the year ends. Last year I was resistant to making such a list, but it's nice to have something to look back at. I realized though, lurking in the unposted drafts of this blog, I had a few films I had meant to mention from previous years. Of course all but one of these have yet to be released in the US so this is mostly for posterity sake, and so you know to seek them out when one day they become available.
SISTER is the story of a young boy stealing from the guests of a nearby ski resort to support himself and his sister. It is beautifully shot in the Swiss Alps and has fantastic performances from the young Kacey Mottet Klein and Léa Seydoux. It is a thoughtful meditation on growing up and the responsibility placed on a child when he still longs to be just a kid.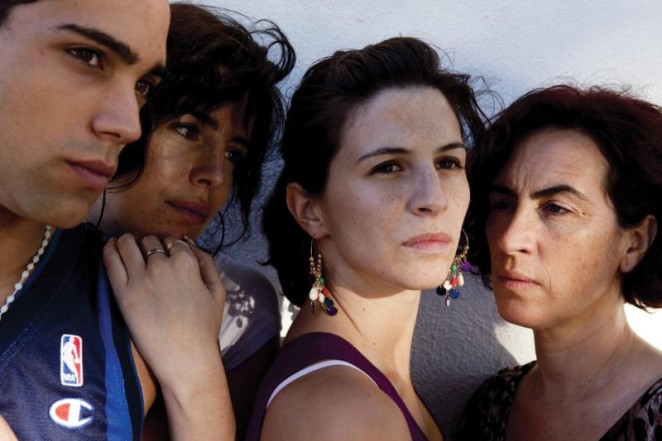 BLOOD OF MY BLOOD brings you into the world of a family living on the brink in the outskirts of Lisbon. The tension in household is already high for the family of four living in a cramped apartment but things fall apart when Márcia finds out about her daughters new boyfriend. This film does a great job of creating a claustrophobic atmosphere by layering the dialog so the sound feels inescapable. You're also able to peer into the lives of each character within the family without losing focus.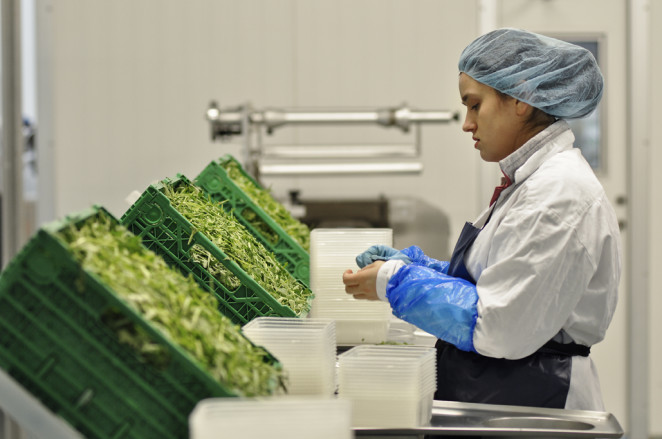 EAT SLEEP DIE follows Raša as she tries to find a new job after getting laid off from the food packing factory she works at in rural Sweden. She is determined to find work even though she must also take care of her ailing father. Nermina Lukač gives a compelling performance and shows the struggles of the young working class.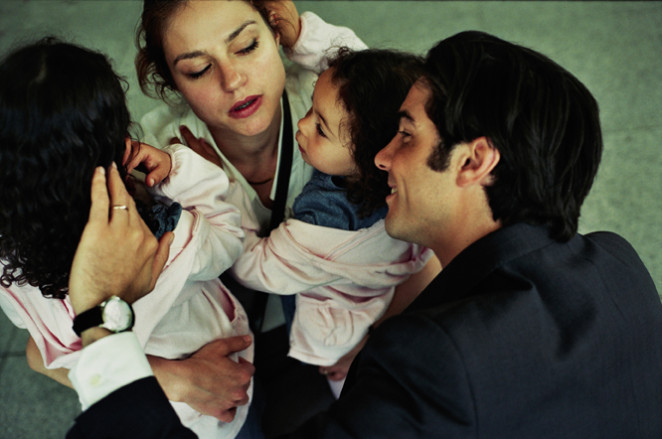 OUR CHILDREN is a dark drama about a woman's decent into an all consuming depression. Based on a true story, the film gives a look into how things can go horribly wrong for a seemingly happy family. Émilie Dequenne portrays Murielle with nuance and subtlety, adeptly showing how madness can creep in and destroy a person. This is the one film in the list available on iTunes and on dvd.