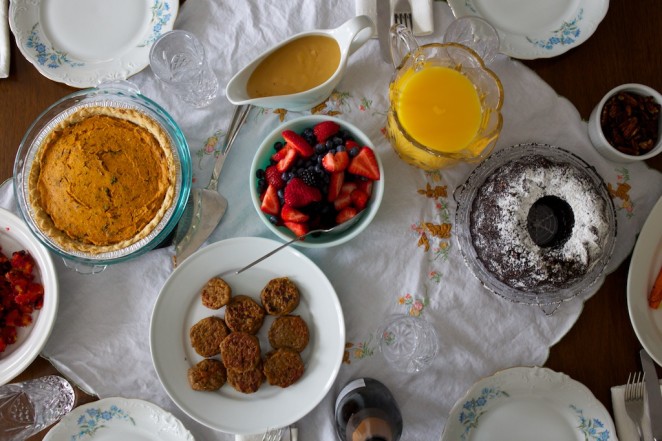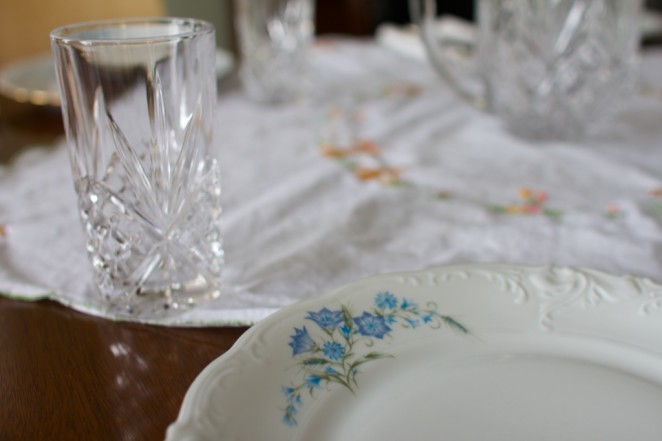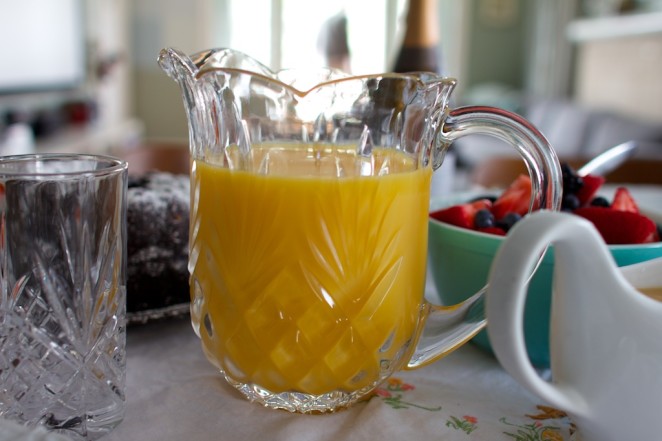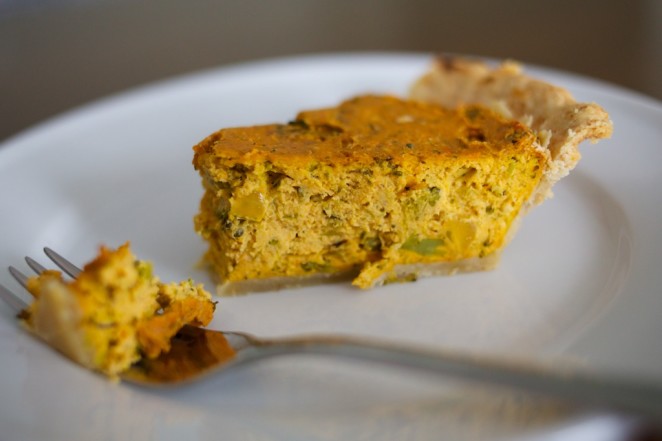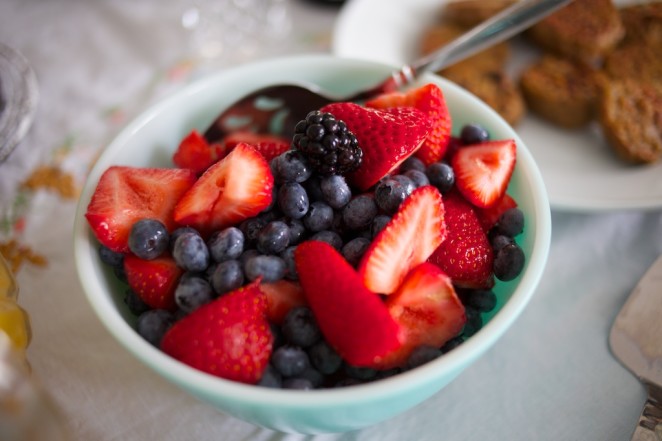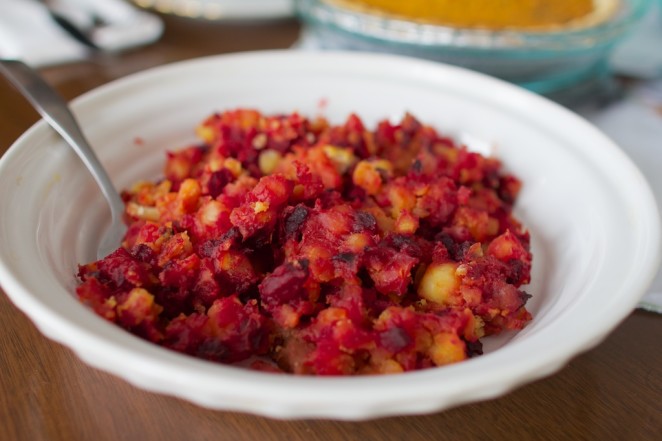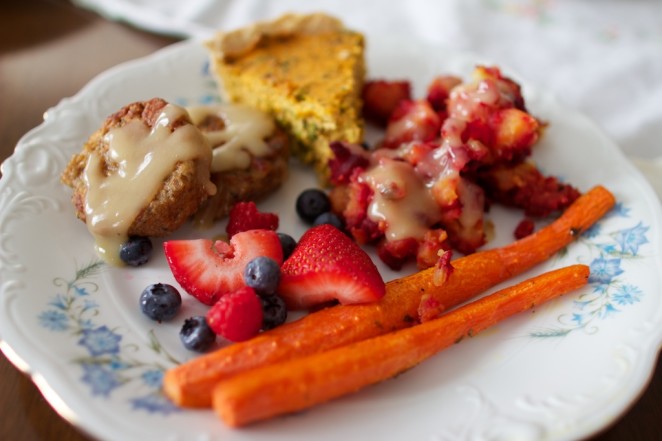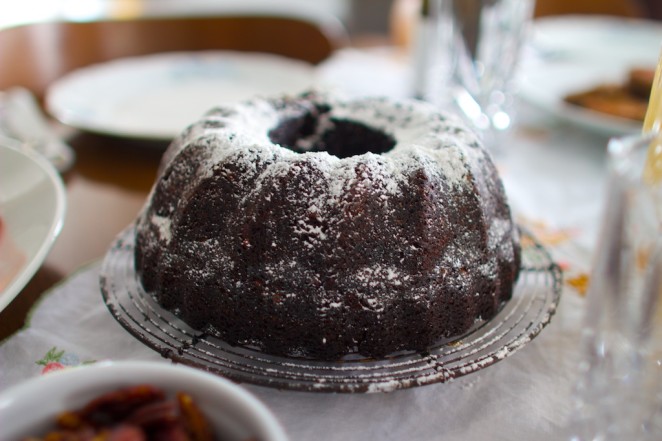 Easter brunch. Not a celebration of a religious holiday in our home, but a little celebration, nonetheless. An excuse to bring out the fancy china and a new bunny table cloth given to us by Shawn's sister.
We feasted on cheezy broccoli quiche, roasted carrots, fresh berries, red flannel hash, sausage, gravy and molasses cake. We followed up brunch with a few rounds of Carcassonne.
Afterwards, I did a bit more painting to confirm my color choice for the living room. I'm still undecided. The shade I like seems perfect in the evening but possibly too light during the day. I'll have to think on it some more. Meanwhile, Shawn rearranged some furniture, making our living room feel much more open and streamlined. Now we just need to find a cute bar cart.