I'm a worrier by nature, dwelling on all the things that must be taken care of and possible bad outcomes. I try to be prepared, but seemingly only in the short term, because life's variables seem to make long term planning impossible. So many what ifs. I am also more of a list person than a goal person.
I went on an unexpected vacation (photos to come!) and for the past week, even though I'm back to real life, I've been feeling surprisingly care free. I found myself paying bills with a sort of glee. Life just rolls forward and I don't have to keep track of every detail. Things will work themselves out somehow.
In part it seems that this is because summer is about to be here, yet we've not yet reached the fire starting temperatures that make me so irritable. Visions of camping trips, movie watching and creative projects fill my thoughts.
Maybe I'm still asleep. Normality will surely set in soon but it's nice to record these weightless moments when everything feels good even as just a reminder for when they don't.
There's something I've been meaning to tell you. Really.
First, the disclaimer: I don't often share services or products on this site. This is my space. I don't offer advertising. I'm making an exception, for some services that have improved my life and that have missions I can get behind. Plus I have discount codes for you (for which I receive a discount as well, just so we're clear).
1. Farm Fresh to You. I signed up for this CSA box about a year ago. I'm terrible at shopping for vegetables and I almost never buy fruit, so I jumped at the chance to have them delivered to our home. It's all organic, seasonal and locally grown, and really reasonably priced. We get a box every couple of weeks and every time I open it I feel like I'm doing myself a giant favor. It leads to more creative recipes and obviously healthier eating. Essentially, good habits in a box. Plus my dollars help fund more local, organic farms which is the best way to fight the evils of Monsanto if you ask me.
You want $10 off? Use the code 6164 on your first order.
2. Codagogy. I've been blogging for years now and through everyday use I've picked up some basic html and the like but have never been instructed in anything. When I found out about Codagogy I got super excited about taking one of their classes because I felt like I could finally solve some coding mysteries. Codagogy is created by Web Start Women which aims to help women learn programming skills. So obviously they're awesome. I took the CSS basics class and was really challenged by it in the best of ways. The class was well designed and I didn't feel cheated because I was learning online (actually for me this was a perk). I can't wait to take the next class.
If you'd like to try one of their classes, get $17 off by clicking here.
Carl et les hommes-boîtes – Autour du lac from Carl Roosens on Vimeo.
I went on a boat ride today, which was lovely (and surprising because I'm mildly terrified of boats). The whole time I had the song that accompanies this video stuck in my head. I think it's a fun animation and it reminds me a little of Don't Hug Me I'm Scared in it's tone. Hope you enjoy it.
Looking forward to catching up with the Los Angeles Film Festival in the next few days.
Astigmatismo from Troshinsky on Vimeo.
Hi friends. I saw this short today and thought I should share it. I really enjoyed how it played with depth of field. It's cute and doesn't meander too much like animated shorts can often do.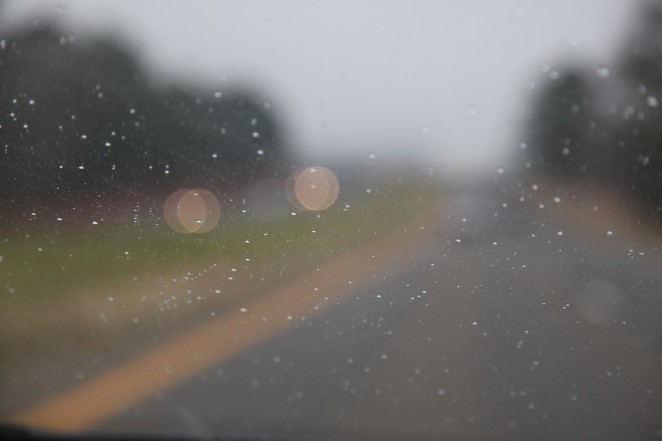 Wake up, make toast, make coffee, jump in the car. My most creative time is when I'm commuting; a known side effect of Los Angeles living. Always traveling somewhere. Driving to work I come up with elaborate plans, great concepts, new ideas. Save all this enthusiasm for later.
Arrive at work. Become engrossed in projects. Manage a million emails and reports. Forget everything else.
Drive home. Hope there's no traffic. Pick the best lane. More ideas. Never as bright and shiny new as in the morning.
Get home. Think about what you want to do. Think about what you have to do. Do the dishes or take out the trash. Make dinner. Watch a movie. Try to span time.
All of a sudden you're living in an Onion article.
Sometimes I accomplish things. Having deadlines helps, but more often than not there are no deadlines for personal projects. Some nights I come home and crash. I ask myself what is the life I want to live. If only there were more time.
It's not about time. I've had more time. Without distraction, creativity and motivation seem to hover in the lower end of what I'm accustomed too. Everything takes longer. Plus, there's no commute.
I'm at the age where some friends are getting to the places I want to be and other are giving up. I haven't given up yet. I'm just getting started. It's easy to get distracted. It's easy to focus on the day to day instead of having a plan. It's easy to think you aren't good enough or that you haven't tried hard enough.
Then you go to sleep and wake up and it's a new day and you do it all over again.