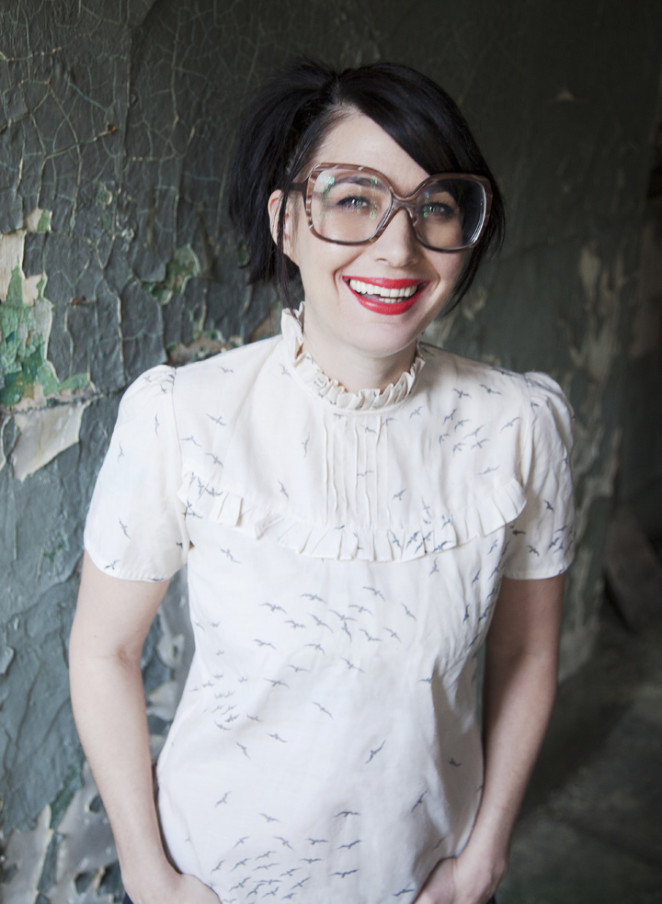 It's been awhile since I've been compelled to speak up about a contemporary movie (well, since Upstream Color). Usually the publicity machine works just fine without me chiming in. The Punk Singer had such a strong effect on me I feel I must say something. It's not so much that The Punk Singer is a groundbreaking documentary but rather that it gives such an intimate look into the life of Kathleen Hanna; how she stood up as a leader in the riot grrrl movement and how she all but disappeared.
I saw the film just last weekend at a special screening at Cinefamily. We showed up two hours early to line up for the event, and scored a couch next to Hanna herself. I've been a huge fan of Le Tigre since high school and Bikini Kill retroactively. (A little known piece of trivia: my original blog was a misheard lyric from a Le Tigre song. This just made me realize I've been blogging for some time now.) Le Tigre was the fun and upbeat music that I could sing and dance to but also had real meaning. Bikini Kill was the rebellious girl version of some of the more hardcore stuff I was listening to. Yet, besides the songs themselves, I didn't know much about the bands beyond the names of their members.
The Punk Singer let me travel back in time and see so many of the Bikini Kill shows I never could have seen, but more importantly, it showed me exactly who Kathleen Hanna is. Her words, without even trying, were an inspiration. She began writing because she felt like no one had listened to her. She joined a band to have her voice heard. She called the girls to the front so that there was a safe space. She told everyone what Riot Grrrl meant to her but asked also what it meant to everyone else.
The film also shows the pressure and strain that being in the spotlight put on her, from the media analyzing her looks and personal history to misogynist threats against her. Seeing the difficulty of everything just made me admire her more. It also details her reasons for leaving Le Tigre and going off the radar (until now, where she is on tour with her new band The Julie Ruin).
Mostly I just appreciated her candidness, in both the film and in the Q&A after the show. She's honest and funny and intelligent all at once. If I sound a bit like a fan girl at the moment it's because I am. There are so many great feminist women to look up to, but often they seem so far from who I am. It was wildly exciting to be in the presence of someone so outspoken who I could easily identify with.

The Punk Singer comes out in late November. You should probably go see it.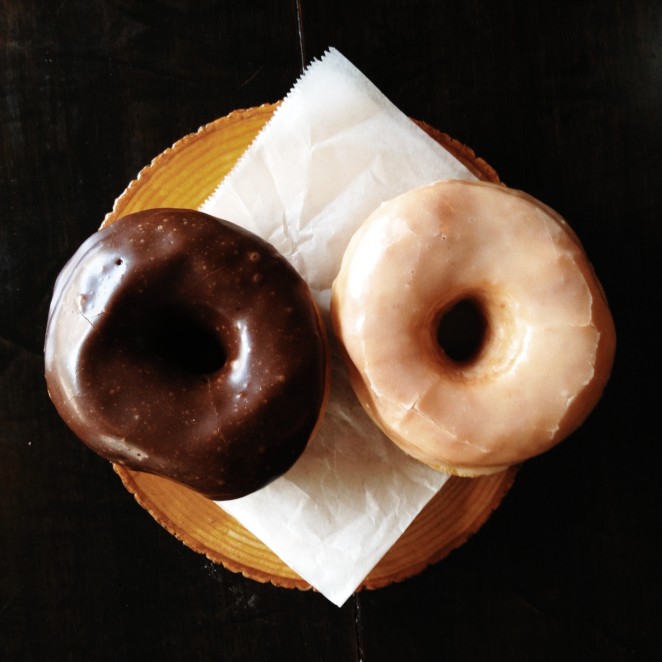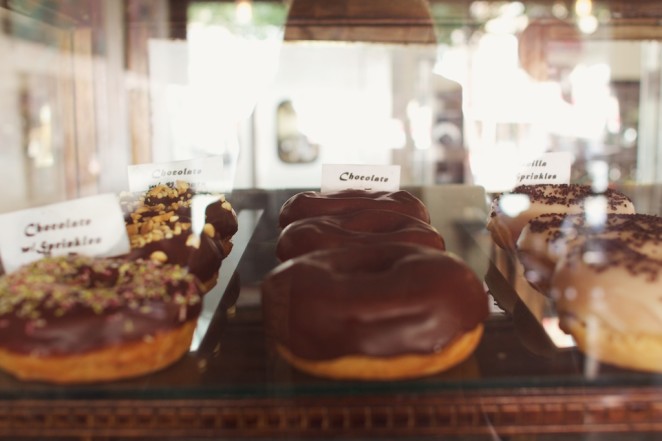 Though we always try to visit our favorite vegan spots in New York, it's a treat to get to try someplace new. This visit we made a trip to Dun-Well Donuts. It's an adorable shop with superb vegan donuts. I could imagine spending a rainy afternoon there sipping coffee and nibbling on donuts.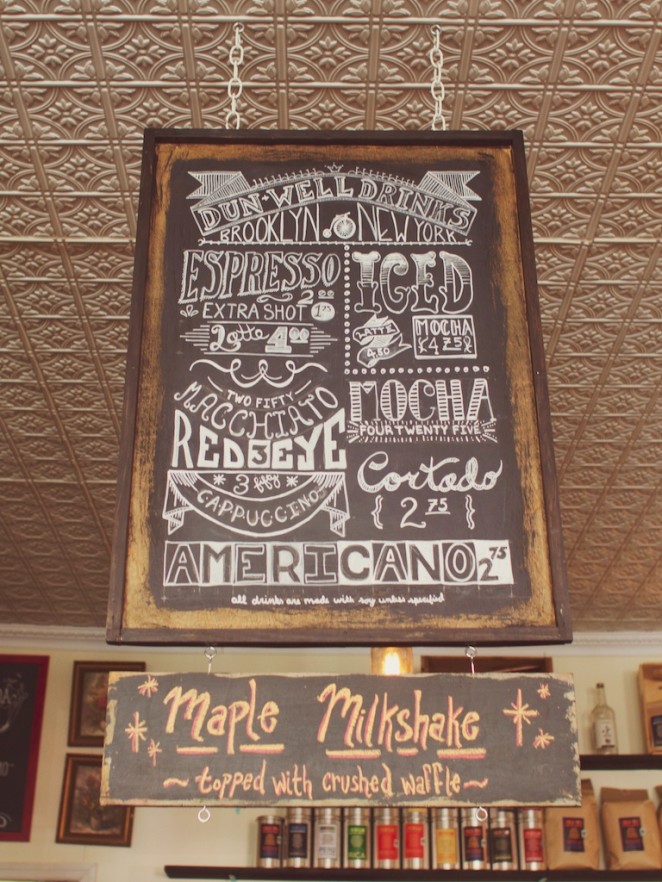 Even though I don't think I could have eaten one more sugary thing if my life depended on it, I still sort of regret not getting the maple milkshake.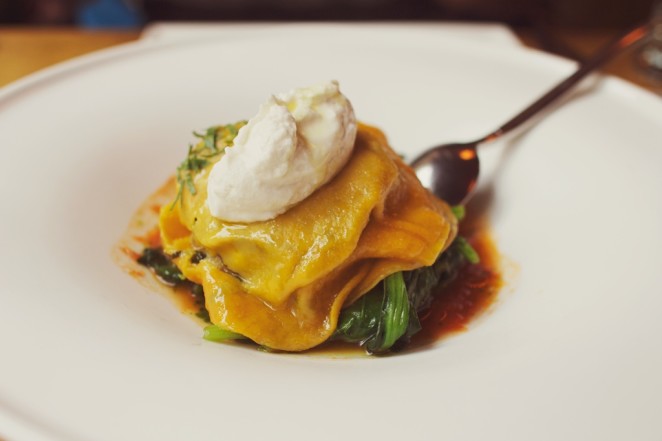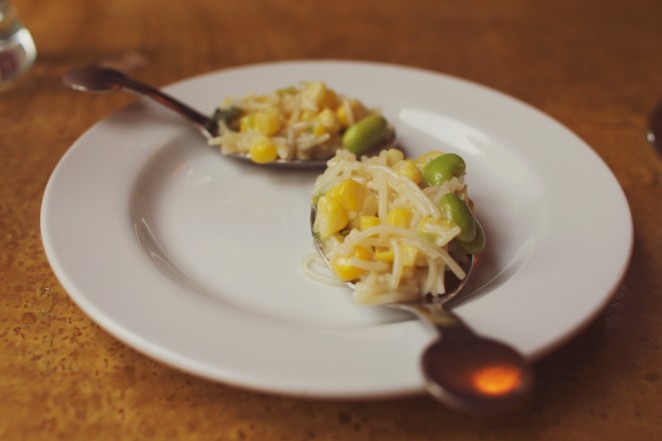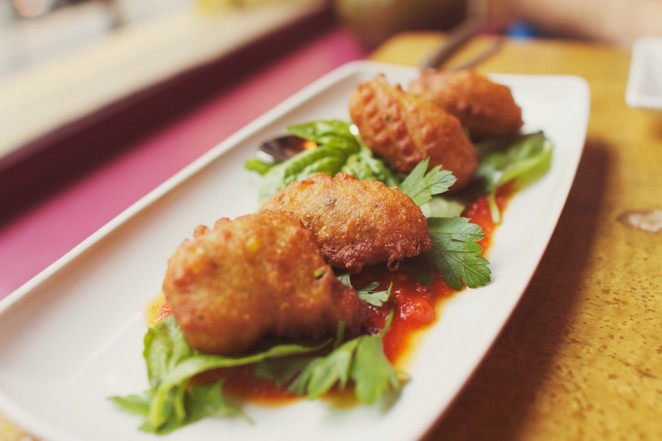 Shawn also treated me to special dinner at Candle 79. We had a quite a harrowing journey across town to arrive at the restaurant, but the delicious food quite made up for it. We started with the squash ravioli and the cornmeal poppers which were wonderful. There was also a little edamame corn appetizer which was nice as well.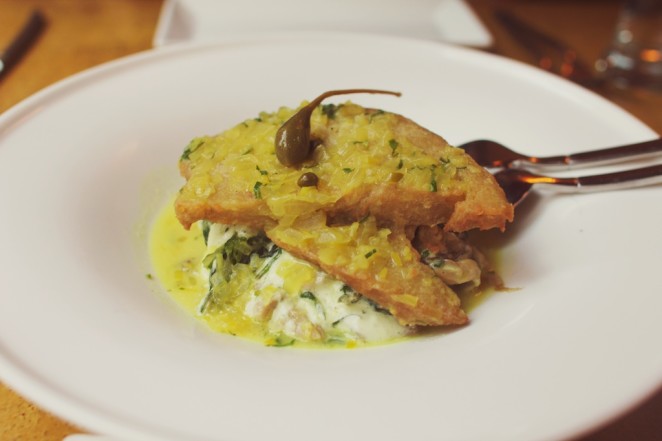 The seitan piccatta was the standout of the meal. It had such a great flavor and all the elements of the dish balanced each other wonderfully. I hope to get to visit again and try more from the menu.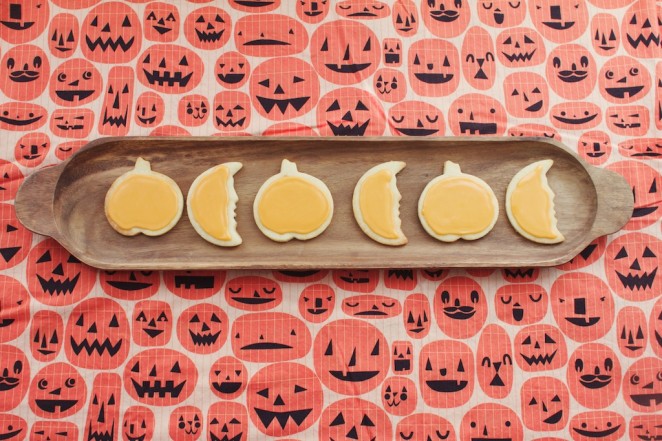 The Autumnal Equinox has arrived and right on cue the temperatures have dropped to a reasonable level. To celebrate being able to turn on the oven without turning the entire apartment into a sauna, I made a batch of fall sugar cookies with maple icing.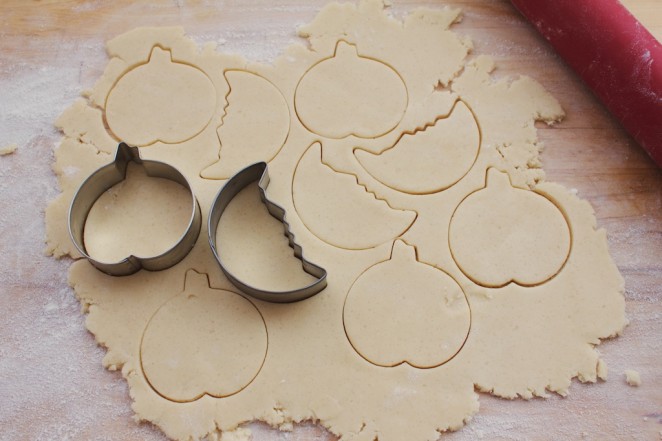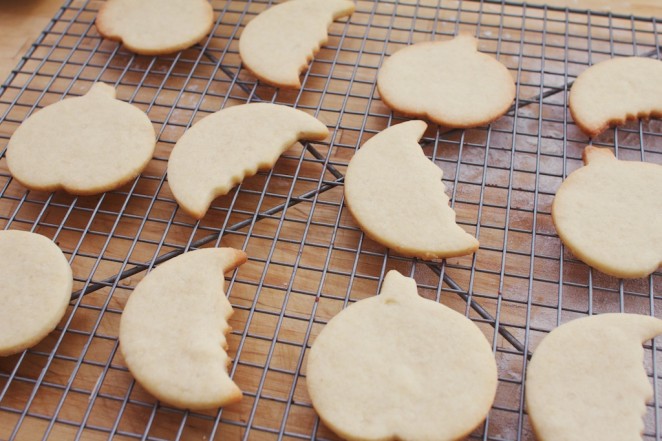 Sugar cookies are easy if you remember to make the dough in advance. I mixed these up yesterday and then spent the entire evening wishing it was time to bake them. I'm happy to say I still have half the dough waiting in the fridge for later in the week since I've already eaten about a third of the batch I baked this morning. I used the recipe from Vegan Cookies Invade Your Cookie Jar
which is one of the simpler vegan sugar cookie recipes out there.
The maple icing is just a tad maplely; just a hint for the beginning of fall. It hardens just enough to have a glossy sheen without being crunchy. Here is the recipe:
Maple Icing
1 1/2 tsp egg replacer
2 Tbsp water
2 Tbsp maple syrup
1 1/2 cup sifted powdered sugar
1 drop orange food coloring (optional)
With a hand mixer, whip the water and egg replacer until frothy. Add in maple syrup and continue to whip for a bit longer. Sift in the powdered sugar an mix until combined. Add in food coloring if desired. Use right away or cover with a damp cloth.
With fall's arrival I'm looking forward to more baked goods and more fall crafting as it is the perfect time to cozy up with a classic movie and work on knitting and quilting projects. I still haven't come up with any Halloween costume ideas that have stood out. I'll have to keep brainstorming. What are you excited for this fall?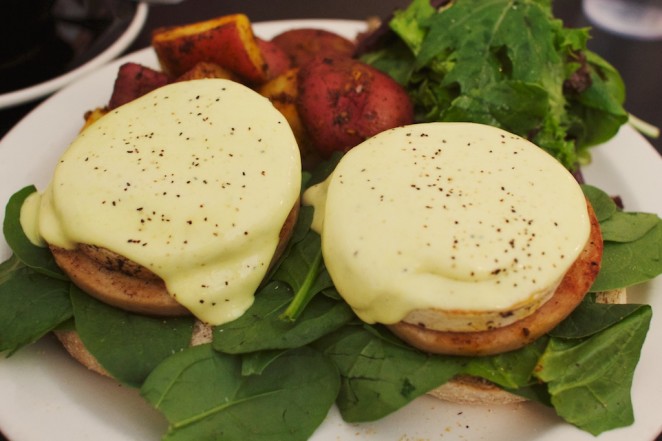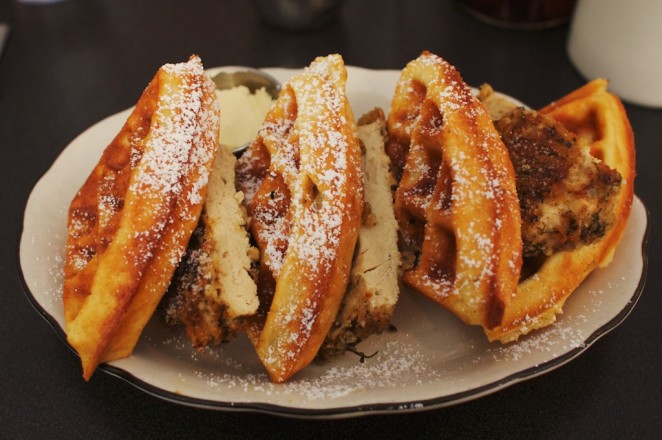 There are so many great vegan brunch spots, but Champs holds a special place in my heart. A quick trip to New York over the weekend meant brunch was first on the agenda. While I was tempted to get the monte cristo like last time, I went for something new and tried the tofu benedict. I was not disappointed. The hollandaise sauce was perfect and so was the combo of faux ham and tofu. Shawn got the "chicken" and waffles which were equally as awesome.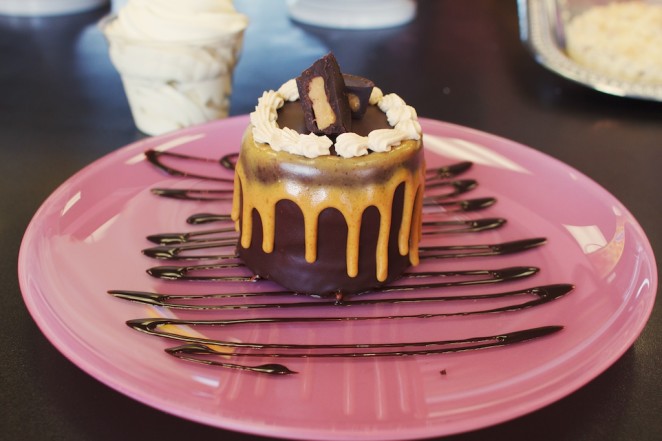 We also made the trek out to Bethlehem to go to Vegan Treats. It's always worth the trip to get some freshly baked items. I got a peanut butter tandy cake which was ridiculously rich and lovely.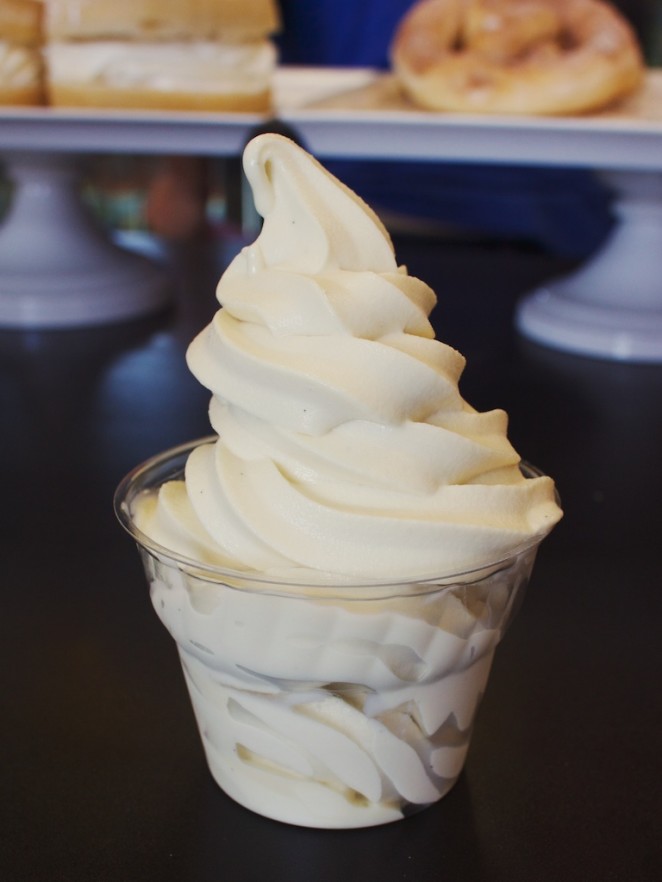 This was the first trip where we've been able to get soft serve. The vanilla custard soft serve was so good. Best soft serve in recent history without a doubt and perfect with the chocolatey peanut buttery cake.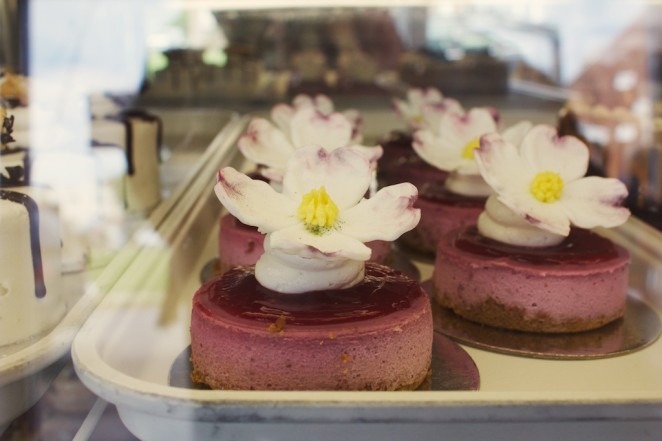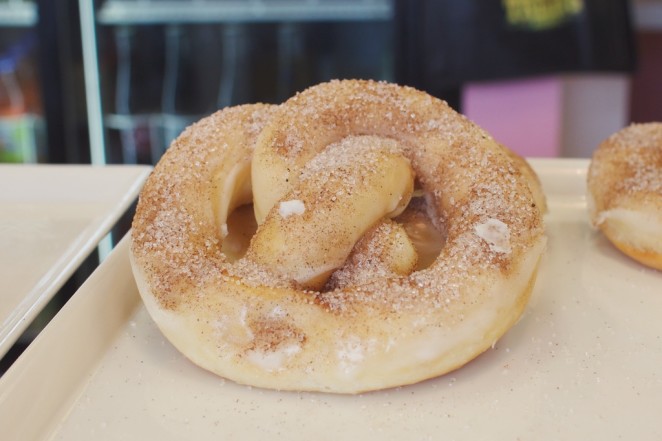 I'm always impressed with how beautiful all the cakes are at Vegan Treats. I love that there are always new things to try. They now have a lot of gluten free options as well as lots of fun doughnut variations like the donut pretzel above.
I guess it's a good thing that these places are on the other side of the country so that I can't eat at either all the time. Then again, that might not be so bad.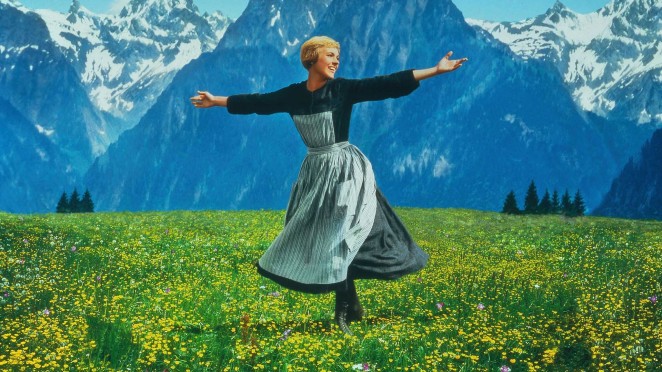 We're lucky enough to get to attend a performance or two at the Hollywood Bowl every year. It's always fun to pack a picnic and spend an evening watching a show. We're big fans of the bowl, so I was really excited when I was offered a chance to give away a pair of tickets to The Sound of Music Sing-A-Long.
First of all, The Sound of Music is such a fantastic film. We re-watched it recently and it is just so great. Seeing it at the bowl would be such fun. One lucky reader will win a pair of tickets to the show on Saturday, September 21st.
All you need to do to enter is comment on this post and tell me your favorite song from The Sound of Music. For an extra entry, just become a fan of Cute + Delicious on facebook. Just make sure to tell me in a comment that you've done so. A winner will be selected at random.
This giveaway has closed! The winner, chosen by Random.org is AJ!