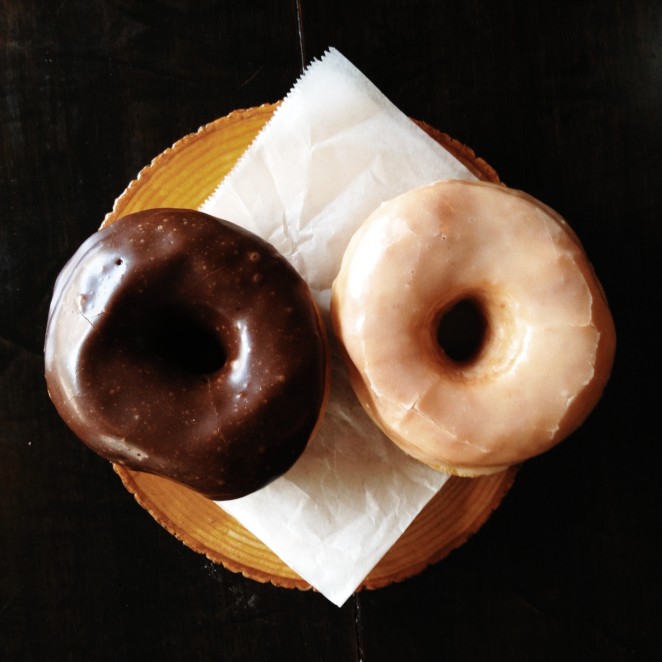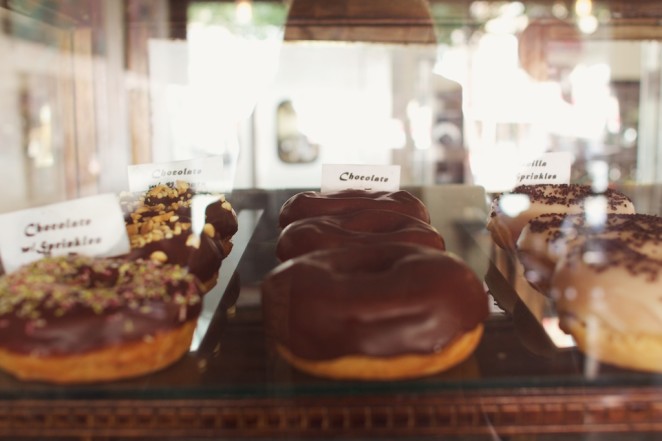 Though we always try to visit our favorite vegan spots in New York, it's a treat to get to try someplace new. This visit we made a trip to Dun-Well Donuts. It's an adorable shop with superb vegan donuts. I could imagine spending a rainy afternoon there sipping coffee and nibbling on donuts.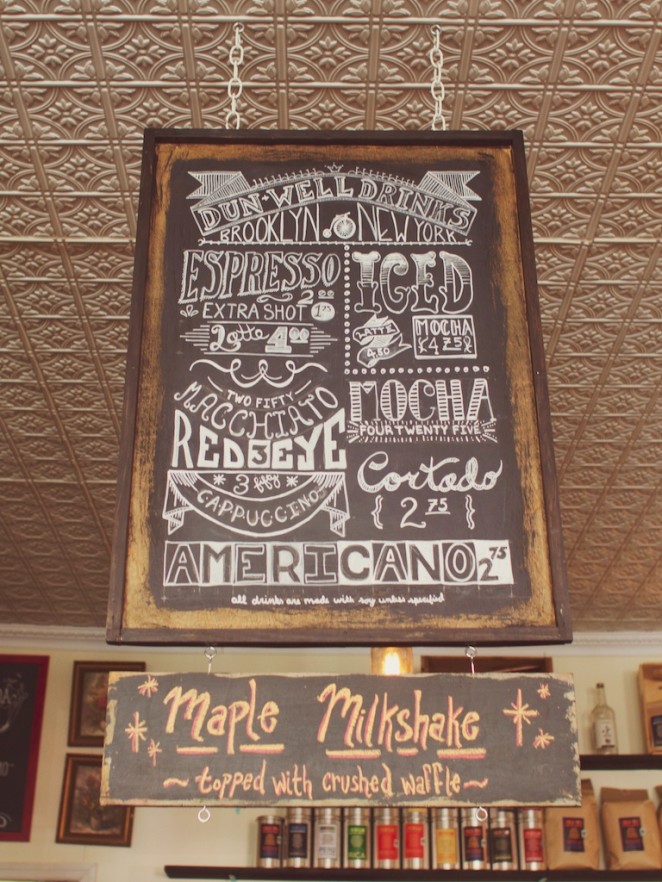 Even though I don't think I could have eaten one more sugary thing if my life depended on it, I still sort of regret not getting the maple milkshake.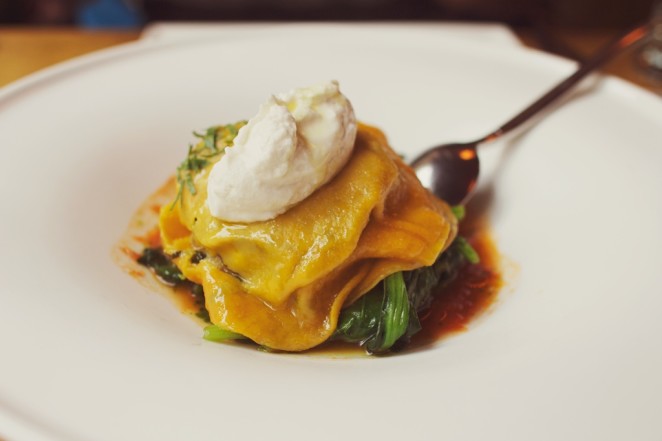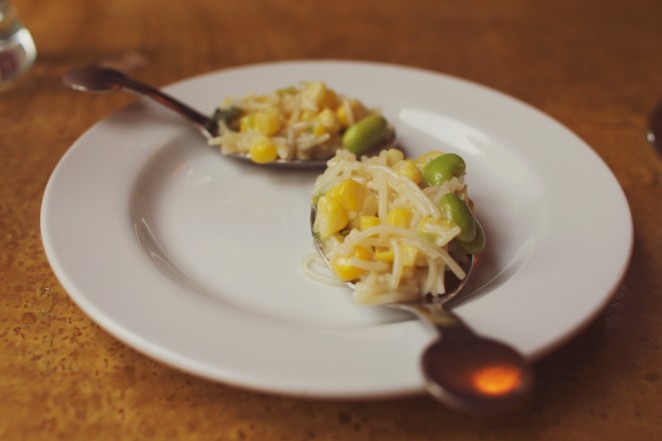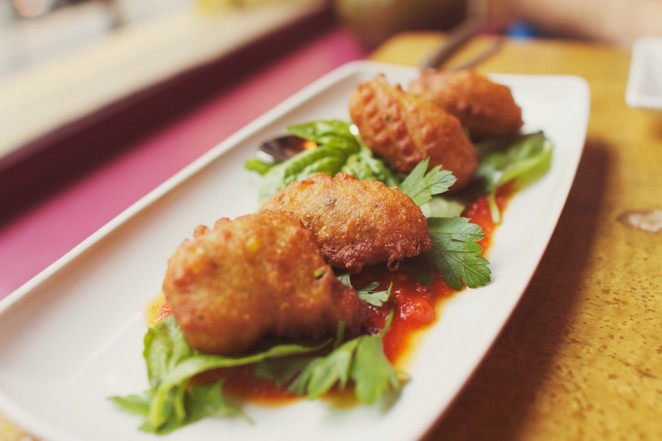 Shawn also treated me to special dinner at Candle 79. We had a quite a harrowing journey across town to arrive at the restaurant, but the delicious food quite made up for it. We started with the squash ravioli and the cornmeal poppers which were wonderful. There was also a little edamame corn appetizer which was nice as well.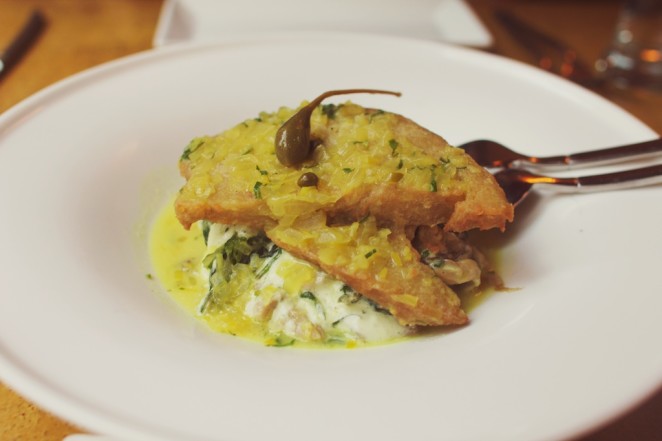 The seitan piccatta was the standout of the meal. It had such a great flavor and all the elements of the dish balanced each other wonderfully. I hope to get to visit again and try more from the menu.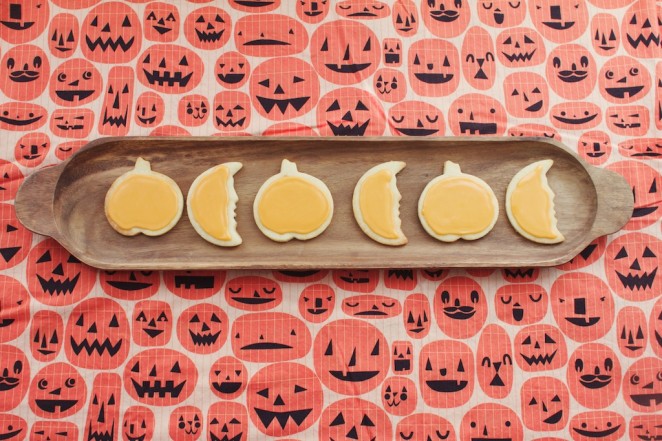 The Autumnal Equinox has arrived and right on cue the temperatures have dropped to a reasonable level. To celebrate being able to turn on the oven without turning the entire apartment into a sauna, I made a batch of fall sugar cookies with maple icing.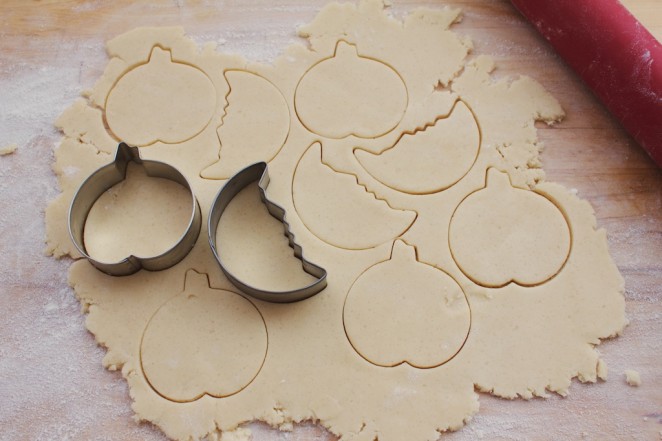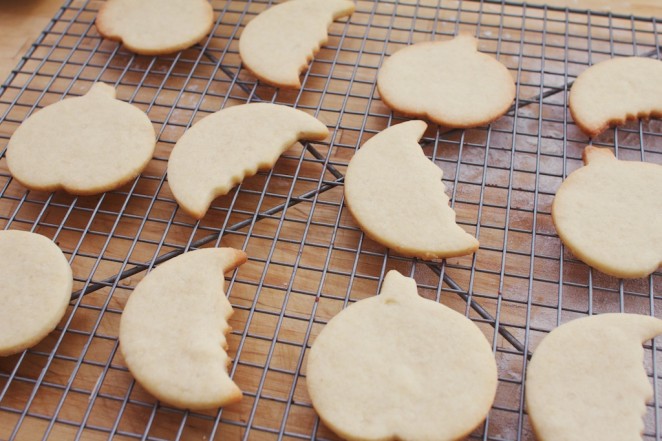 Sugar cookies are easy if you remember to make the dough in advance. I mixed these up yesterday and then spent the entire evening wishing it was time to bake them. I'm happy to say I still have half the dough waiting in the fridge for later in the week since I've already eaten about a third of the batch I baked this morning. I used the recipe from Vegan Cookies Invade Your Cookie Jar
which is one of the simpler vegan sugar cookie recipes out there.
The maple icing is just a tad maplely; just a hint for the beginning of fall. It hardens just enough to have a glossy sheen without being crunchy. Here is the recipe:
Maple Icing
1 1/2 tsp egg replacer
2 Tbsp water
2 Tbsp maple syrup
1 1/2 cup sifted powdered sugar
1 drop orange food coloring (optional)
With a hand mixer, whip the water and egg replacer until frothy. Add in maple syrup and continue to whip for a bit longer. Sift in the powdered sugar an mix until combined. Add in food coloring if desired. Use right away or cover with a damp cloth.
With fall's arrival I'm looking forward to more baked goods and more fall crafting as it is the perfect time to cozy up with a classic movie and work on knitting and quilting projects. I still haven't come up with any Halloween costume ideas that have stood out. I'll have to keep brainstorming. What are you excited for this fall?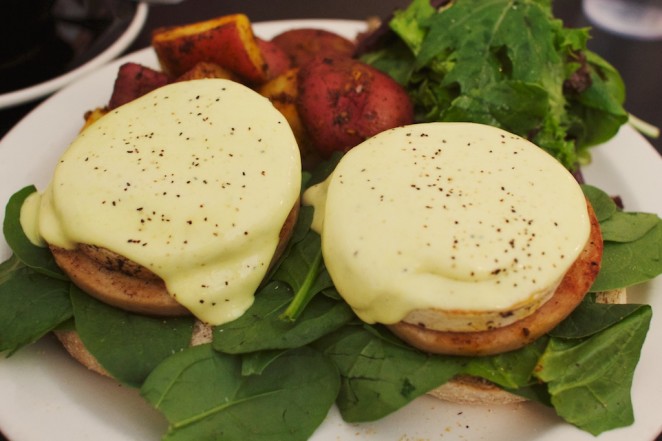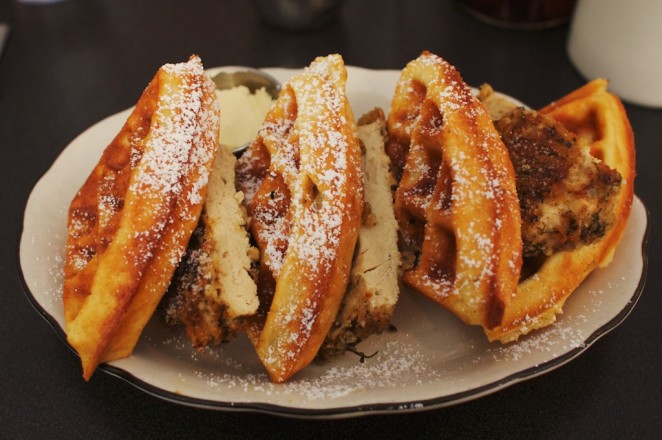 There are so many great vegan brunch spots, but Champs holds a special place in my heart. A quick trip to New York over the weekend meant brunch was first on the agenda. While I was tempted to get the monte cristo like last time, I went for something new and tried the tofu benedict. I was not disappointed. The hollandaise sauce was perfect and so was the combo of faux ham and tofu. Shawn got the "chicken" and waffles which were equally as awesome.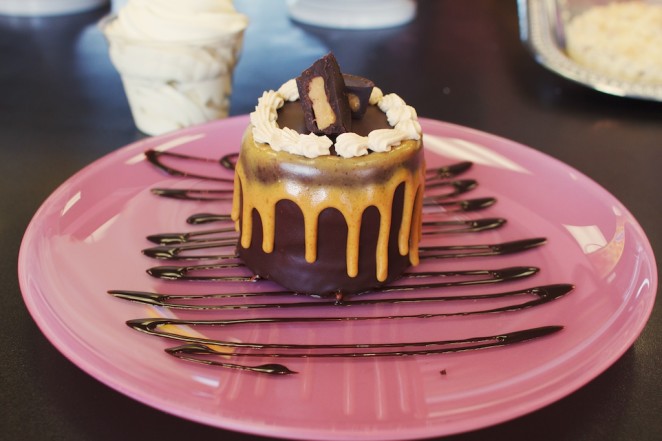 We also made the trek out to Bethlehem to go to Vegan Treats. It's always worth the trip to get some freshly baked items. I got a peanut butter tandy cake which was ridiculously rich and lovely.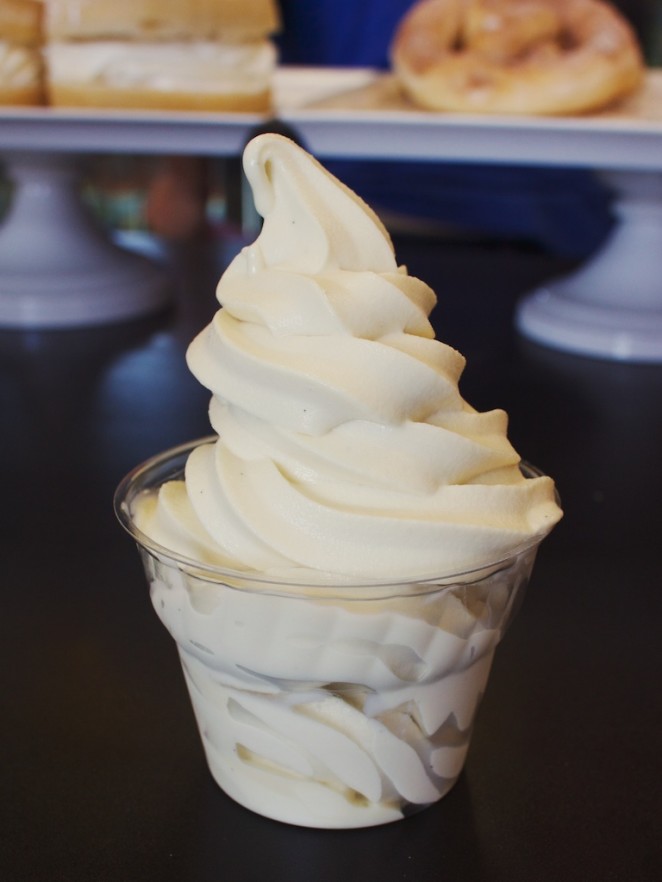 This was the first trip where we've been able to get soft serve. The vanilla custard soft serve was so good. Best soft serve in recent history without a doubt and perfect with the chocolatey peanut buttery cake.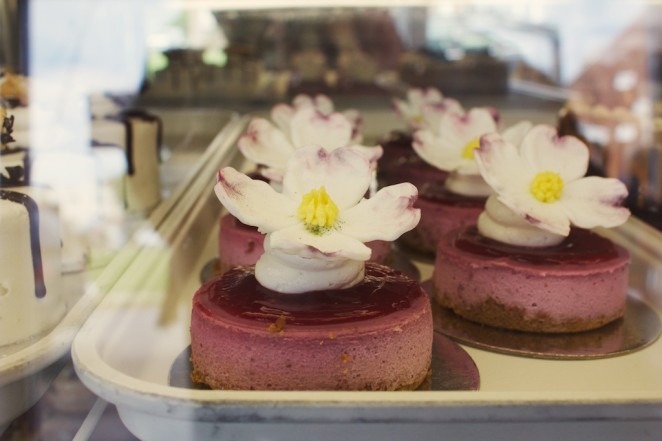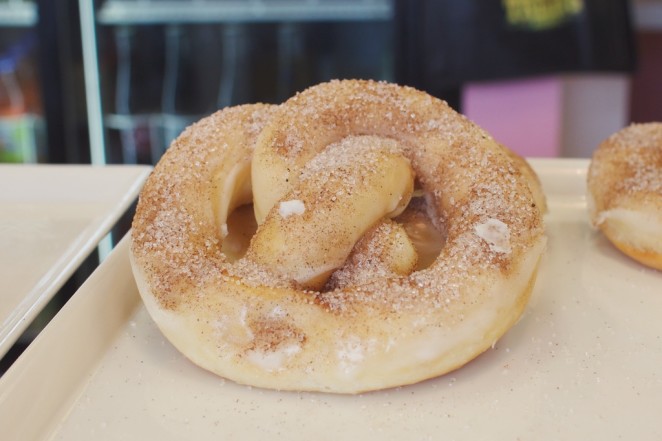 I'm always impressed with how beautiful all the cakes are at Vegan Treats. I love that there are always new things to try. They now have a lot of gluten free options as well as lots of fun doughnut variations like the donut pretzel above.
I guess it's a good thing that these places are on the other side of the country so that I can't eat at either all the time. Then again, that might not be so bad.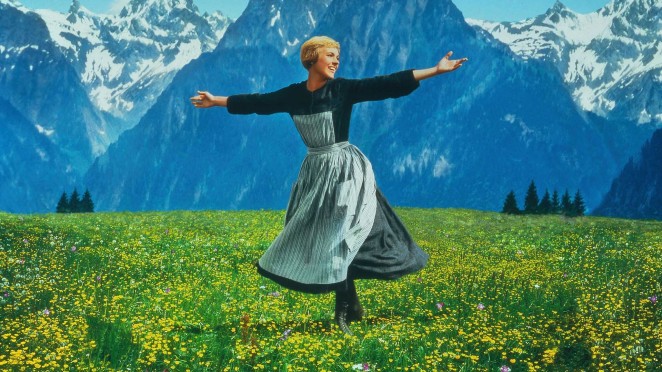 We're lucky enough to get to attend a performance or two at the Hollywood Bowl every year. It's always fun to pack a picnic and spend an evening watching a show. We're big fans of the bowl, so I was really excited when I was offered a chance to give away a pair of tickets to The Sound of Music Sing-A-Long.
First of all, The Sound of Music is such a fantastic film. We re-watched it recently and it is just so great. Seeing it at the bowl would be such fun. One lucky reader will win a pair of tickets to the show on Saturday, September 21st.
All you need to do to enter is comment on this post and tell me your favorite song from The Sound of Music. For an extra entry, just become a fan of Cute + Delicious on facebook. Just make sure to tell me in a comment that you've done so. A winner will be selected at random.
This giveaway has closed! The winner, chosen by Random.org is AJ!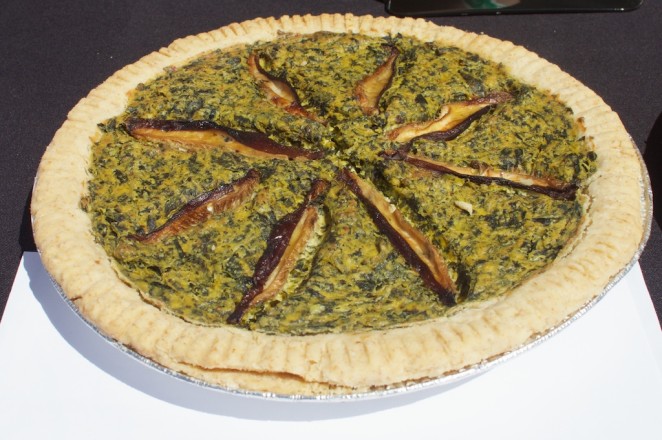 I went to the KCRW pie contest this past weekend, even though it was quite warm out, I couldn't resist the allure of pie. They had a vegan section and I was able to sample a few of the pies. There were a handful of savory pies like the one above, but they were mostly sweet pies. There was a lot of pie (so please excuse me if I get some of the flavors slightly off).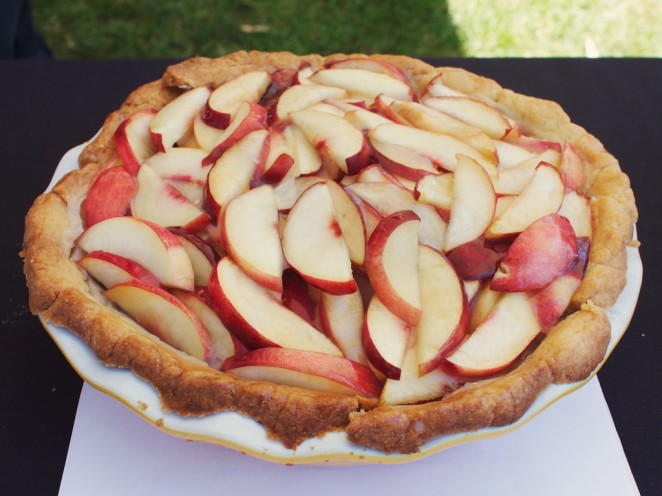 This fruit pie had an awesome shortbread crust.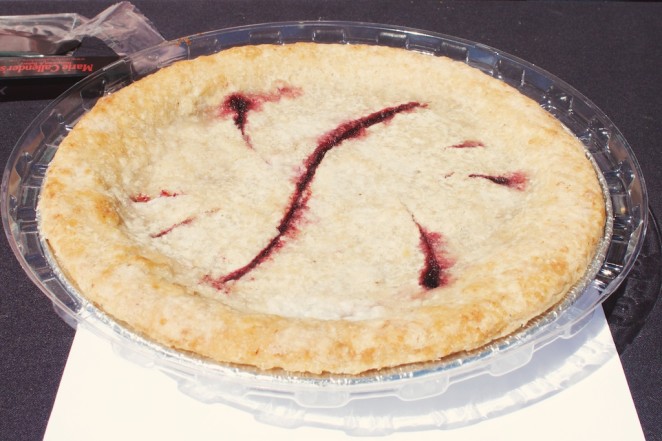 Some of the vegan pies were also gluten free, like this cherry ginger pie.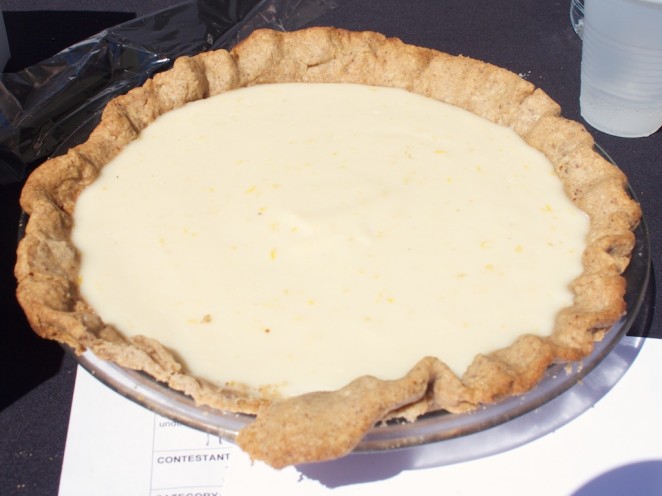 I ran into Trina who made this delicious lemon cream pie.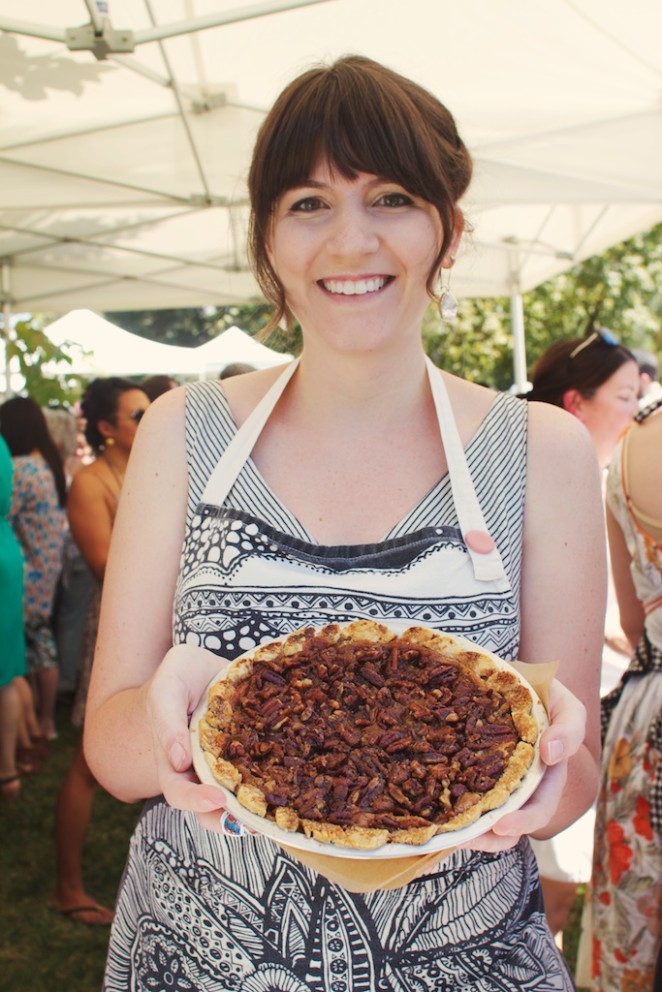 Veronica made this amazing pumpkin pecan pie. I'm not even a fan of nuts and it was really good.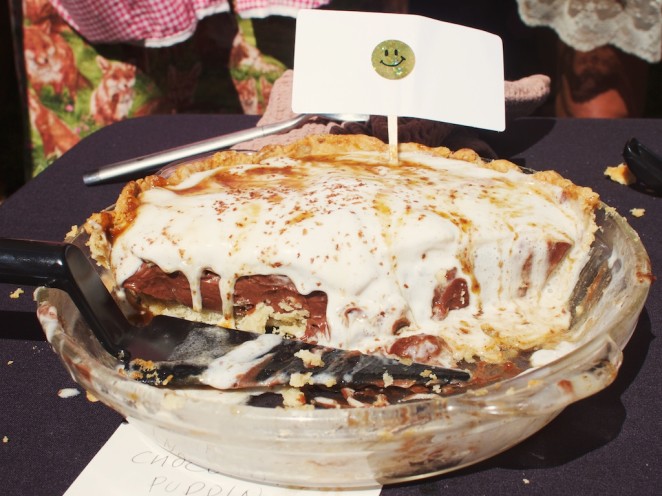 Did I mention it was hot out? It was rough on the cream pies like this chocolate pudding pie with coconut cream.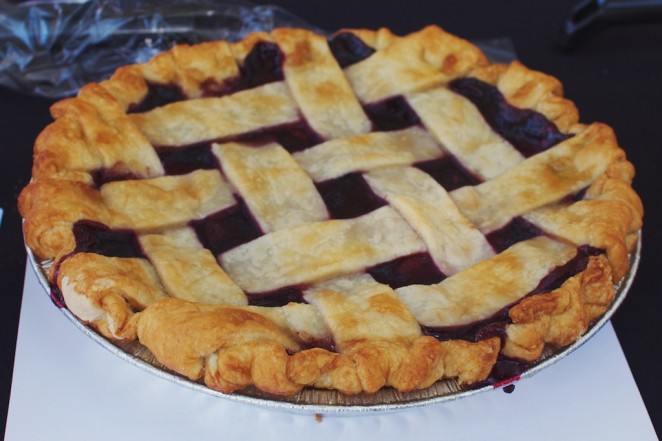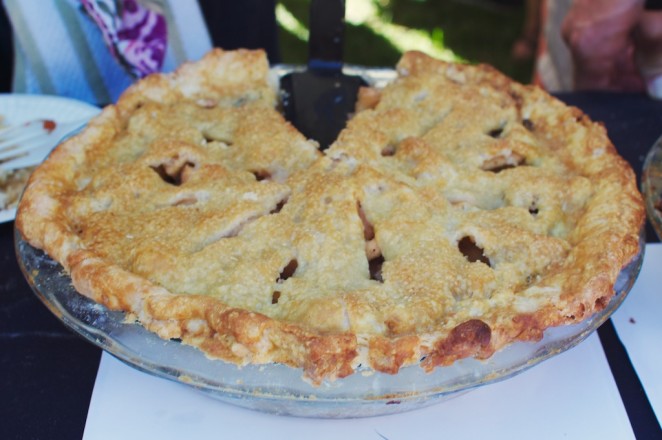 There were lattice berry pies and apple pies. I kind of just wanted to eat pie forever. I ended up making seitan pot pie for our food share inspired by all these pies.
There were lots of pretty pies that weren't vegan that I'll share below for the sake inspiration, because they could of course easily be made vegan. In truth I don't know who won but it was fun to sample. Perhaps next year I'll enter a pie myself.