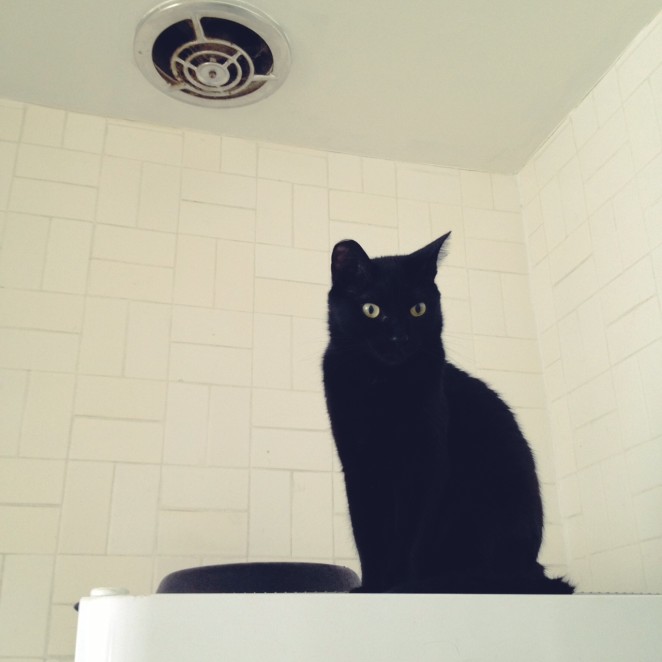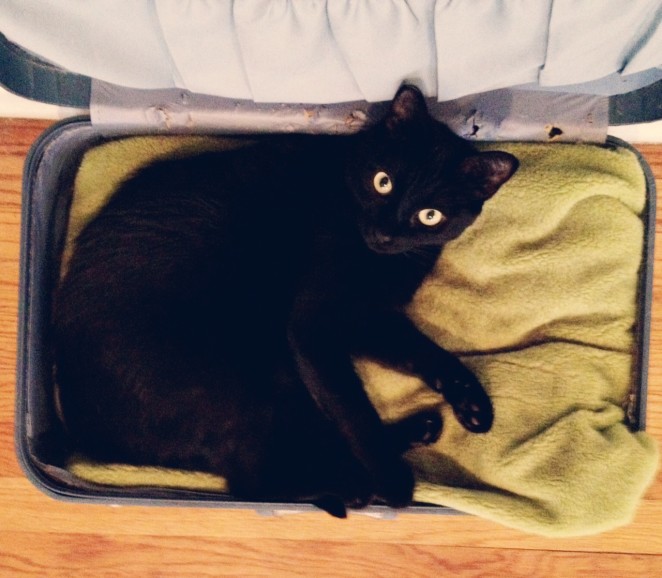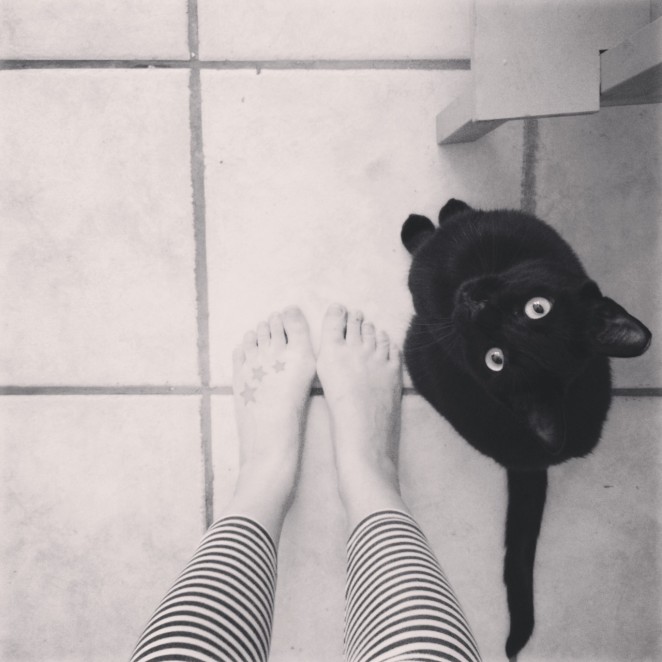 I can't believe it's been a year since we rescued Weetzie Cat. It feels like we've had her all along. I can tell she'll forever be my little baby kitten. It took the better part of the year for all the cats to get adjusted to each other. Mochi still isn't a fan of Weetzie at all, but usually ignores her unless Weetzie is having too much fun running around the apartment. Weetzie has picked out lots of hiding places where the other cats won't go so she has her own little territories. Her favorites are on top of the fridge, in the back of one of the kitchen cabinets and her little suitcase bed. She loves that little bed. She sleeps there every night. Sometimes I wish she had a buddy cat to cuddle and play with but I know that wouldn't go over well with the other lady cats (and 4 cats would officially be a lot of cats).
Weetzie makes me happy every day and I'm so glad we found her and that she's a part of our lives.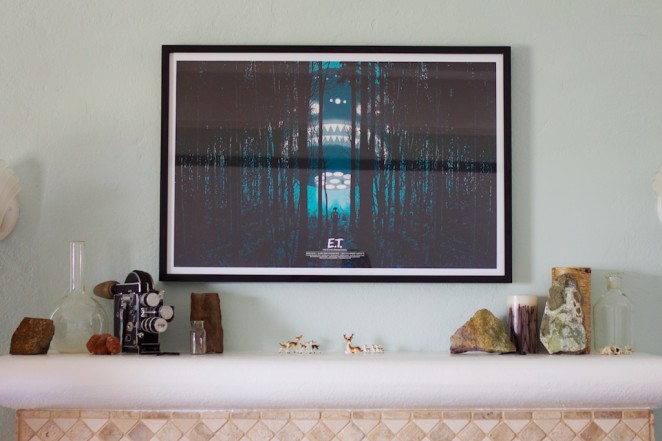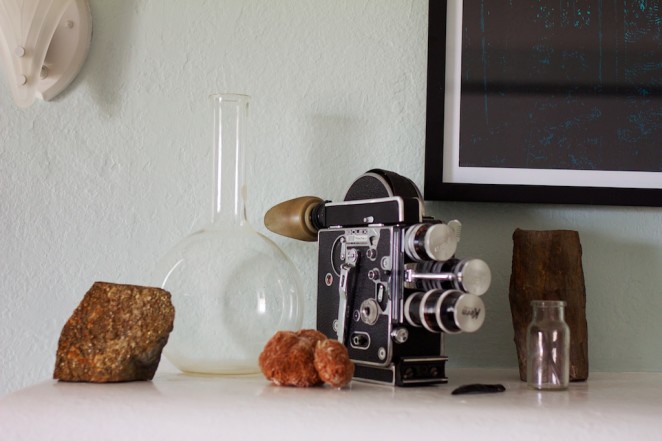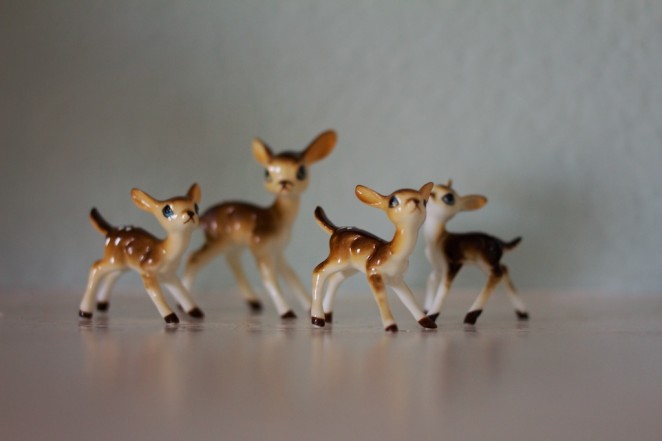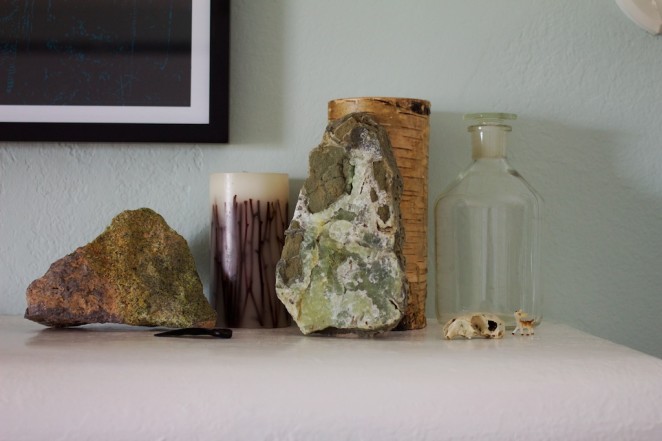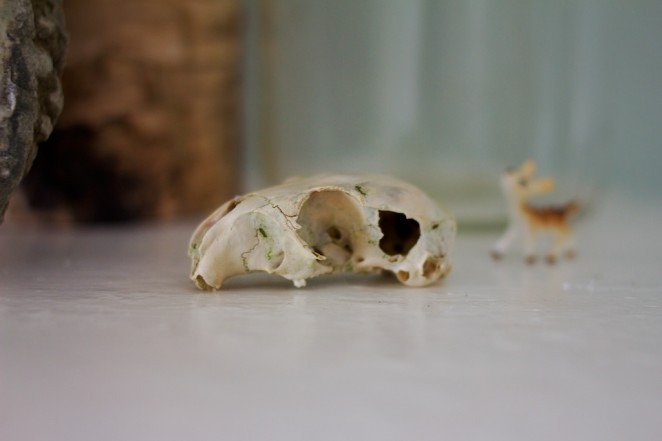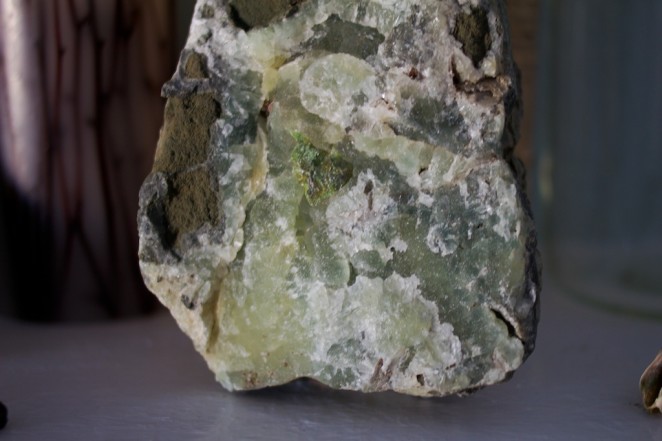 This weekend I was possessed by some strange nesting demon and had to work on home projects. I've been slowly redecorating our living room all year, without a ton of progress. Though I did paint the room a very satisfying light blue green, I haven't sorted out any of the details. It's August and I still had our winter terrariums up.
After visiting the mineral hall at the Natural History Museum, I was really inspired to incorporate some more natural things into our decor. I envisioned a combination of minerals and geodes in some geometric display in combination with some plants. I found tons of items that would fit this bill, but didn't exactly fit my wallet. Plus with all the movie watching we do, our living room is often left dark; not exactly the best atmosphere for growing things.
Instead of ordering a bunch of perfect pretty things online, I searched around the house for some rocks and other bits we already had laying around. Surprisingly we have a lot of rocks and weird little things hiding away in closets. It was enough to get me started and see where I want to go. I like the contrast of heavy rocks with some antique glass canisters. I'll still have to come up with an alternate for plants and I'd like to add some height on the sides. I'm also happy that it showcases our Mondo ET poster.
The room as a whole has quite a bit more work to go. Here is my long term list:
Add a few select pieces to the mantel
Make covers for the arms of our couch – The cats have gotten a little too comfortable scratching the couch corners. Some covers will hide the damage they've already done and stop them from making it worse.
Reupholster my chair – The slipcover I made has been a good temporary solution, but it's not a permanent one.
New lighting fixtures – I'm not particularly fond of the sconces we have now, but of course, every sconce I've liked has been drastically out of our price range. This antler sconce is my favorite. I also have been looking at art deco sconces, but with four in the room, it's unlikely that I'd find a full set that would work.
Repair chipped paint on floor moldings / touch up window paint
I should probably make one of these lists for every room.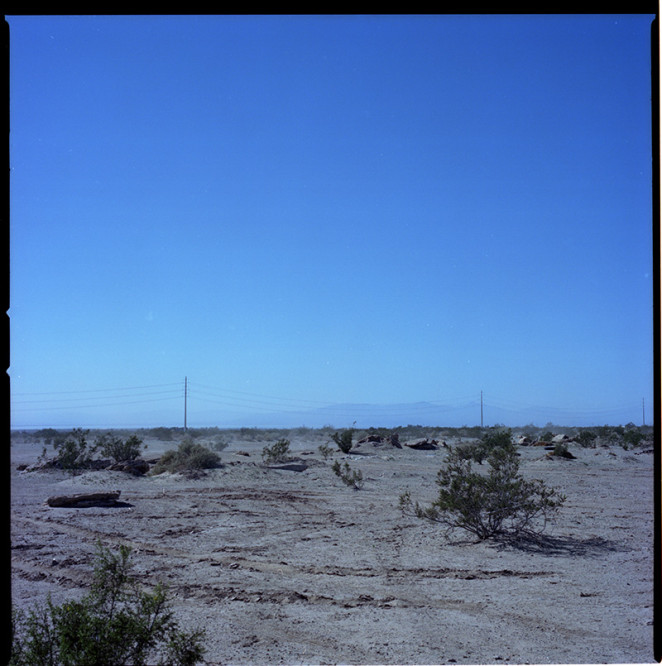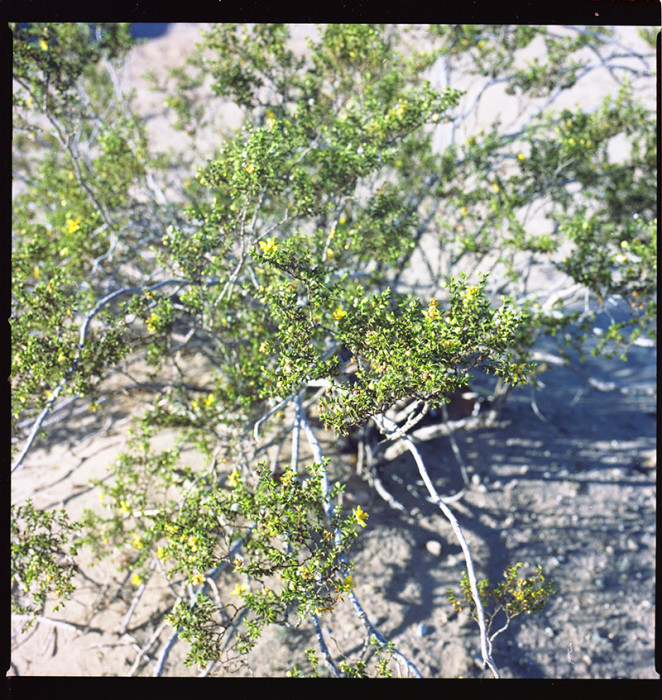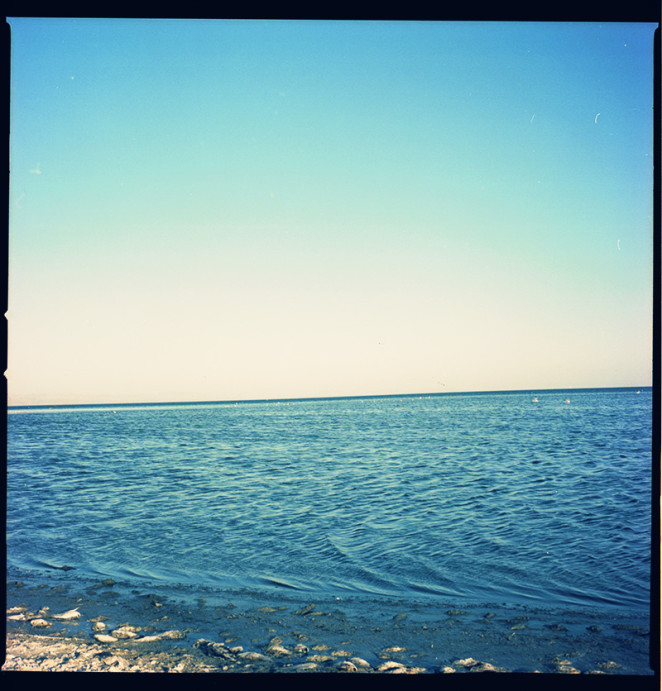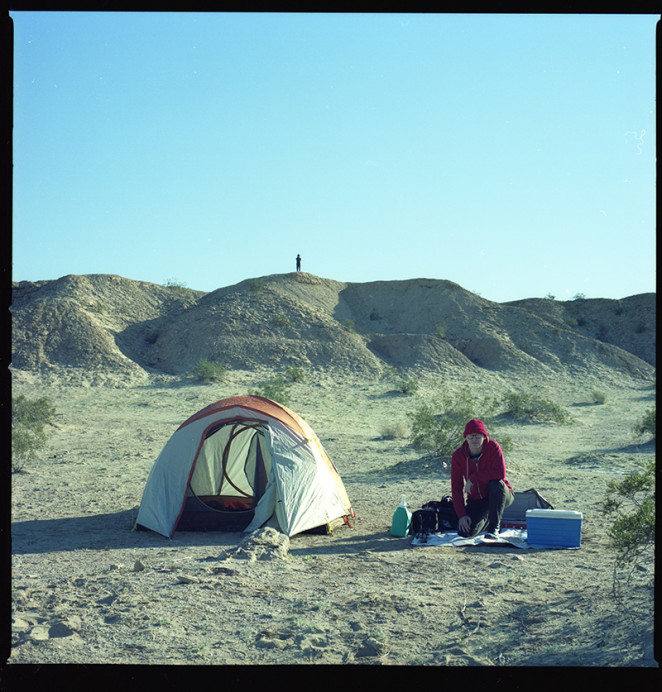 Here are a few more shots from out Salton Sea camping trip a few months ago (here is part one). Summer is sliding away and though the weather will surely stay warm into September, we've been spending as much time outdoors as possible, savoring these longer days. We're planning another camping trip for the end of summer and I couldn't be more excited.
Shawn and I have been hiking a lot more, trying to balance all our movie watching with some activity. So far it's been really great. It's nice to wake up my muscles which have been on an extended vacation it seems. It doesn't feel like exercise though, since it's fairly relaxing. Oddly enough, I find that I've been having much more vivid, and often scary, dreams since we started. Perhaps I'm just sleeping deeper?
Last night we saw a pack of coyotes on the trail. They were far away enough that it wasn't frightening, but it's nice to be reminded that there are still a few wild things in this city.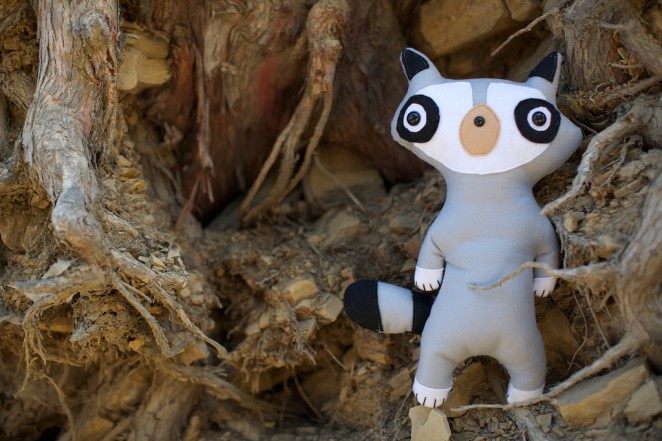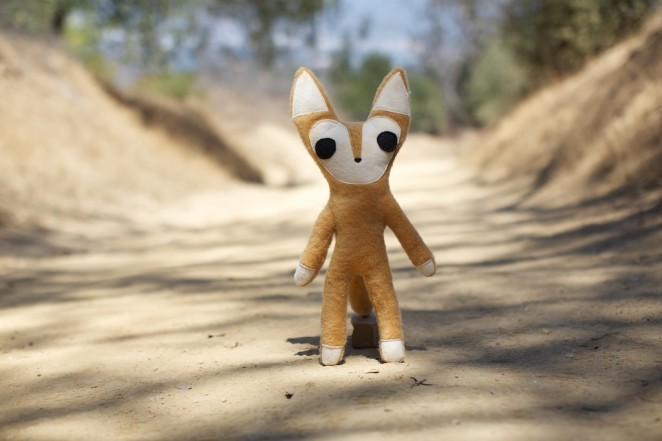 Meet Bandit Raccoon and Kit Fox. We made these stuffed animals as one of the rewards for Ashes of a Cowboy backers. There will also be a brown bear and jack rabbit. Shawn chose animals that are found in California since the the main character travels across the state's desert and mountains.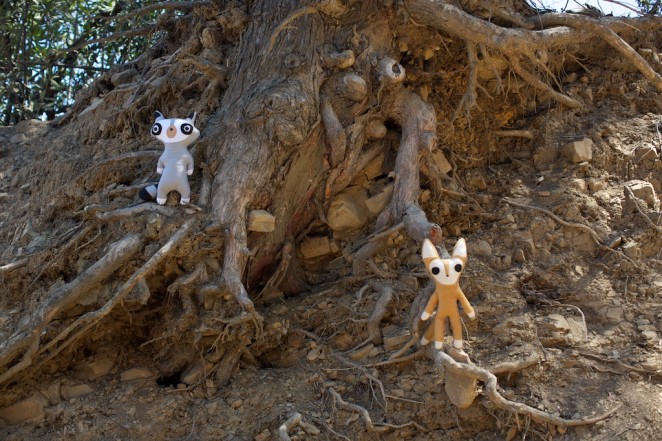 You only have until Wednesday at 3pm to donate to Ashes of a Cowboy (and get one of these limited edition cuties).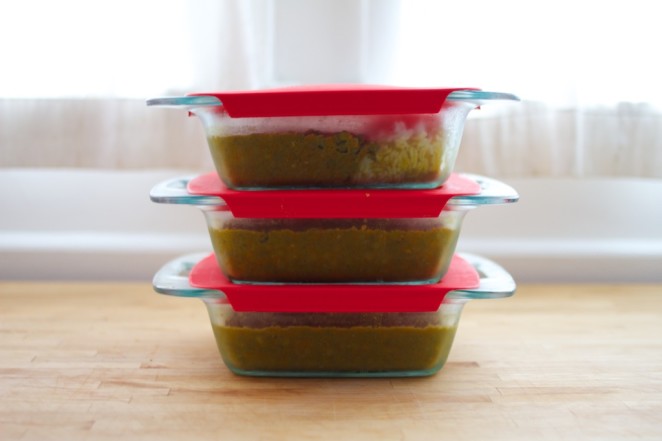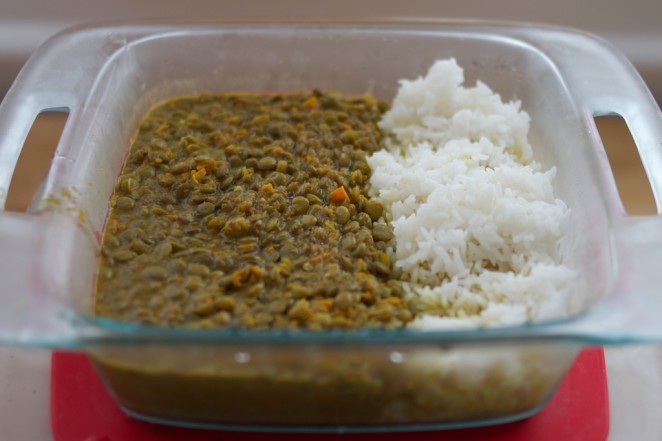 Inspired by Evie, I organized a vegan dinner share with a few friends. We meet once a week and trade casserole dishes filled with premade dinners. It's basically the best thing ever. I enjoy cooking but I don't enjoy having to figure out what to eat every night when I get home from work. Now I make a huge batch of one thing and get two other dinner surprises. It's been seriously great. This week I made curried lentils, one of my go to recipes (though perhaps not the most photogenic). It's great to spend the time cooking one thing that you like, maybe experiment a little with a new recipe, and then get two other homemade meals on top of that. Did I mention it's the best? It's the best.