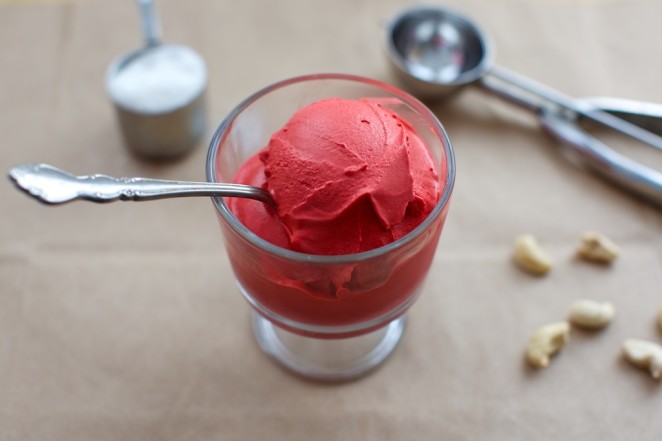 I've been kicking around ideas for this recipe in my mind for oh, I don't know, two years now. It's sort of ridiculous. The curious thing is that when I finally went to procure the ingredients, I found out that Whole Foods had discontinued carrying Mimicream, my go to base for making ice cream. So I came up with a new plan of making my own cashew cream. The end result was a decadent ice cream that's very similar to a custard and extremely delicious.
RED VELVET ICE CREAM
1 1/4 cup cashews *soaked overnight
water for blending
3/4 cup sugar
2 Tbsp cocoa powder
1 Tbsp arrowroot or corn starch
2 tsp vanilla
1/2 tsp almond extract
1/2 tsp white vinegar
1/4-1/2 tsp black salt (or sea salt)
red food dye (optional)
Put cashews in a blender and cover with water. Blend until smooth. Add remaining ingredients and blend again until fully incorporated. If the mixture has heated up in the blender, refrigerate until cool. Freeze according to your ice cream maker's directions. It will be on the softer side, so you can put in a sealed container in the freezer to firm it up more if you like.
If you don't have an ice cream maker, you can put the mixture in a sealed container in the freezer. Stir the freezing mixture every half hour until frozen.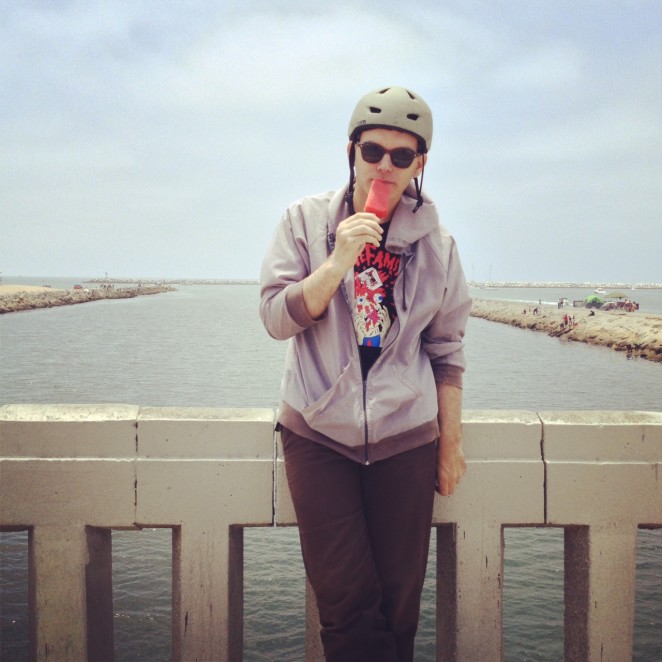 With the fourth of July on a Thursday and no exciting BBQ plans, Shawn and I went on a bike ride down to the beach. We hopped on the Ballona Creek bike path and rode to the beach. The ride is just long enough to feel like you're going somewhere, but not too long to be strenuous. We hung out for a bit at Mustache Bridge, ate popsicles and just enjoyed the cool beach air.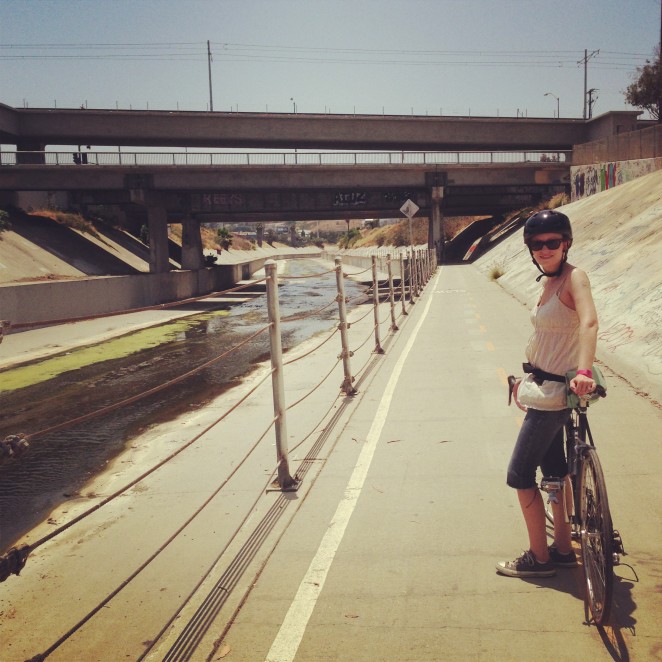 It's been nearly a year since I tried to figure out some kind of exercise routine. I still haven't figured it out. It's really time to start being mindful of having more activity in my life, as much too much of it is spent sitting at a desk or on the couch.
Besides all that, the rest of the holiday was lovely. We feasted on vegan chili dogs and potato salad and watched SCARFACE and JAWS with friends.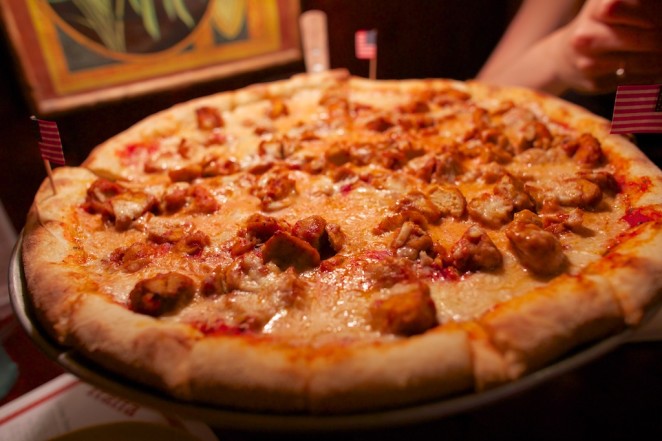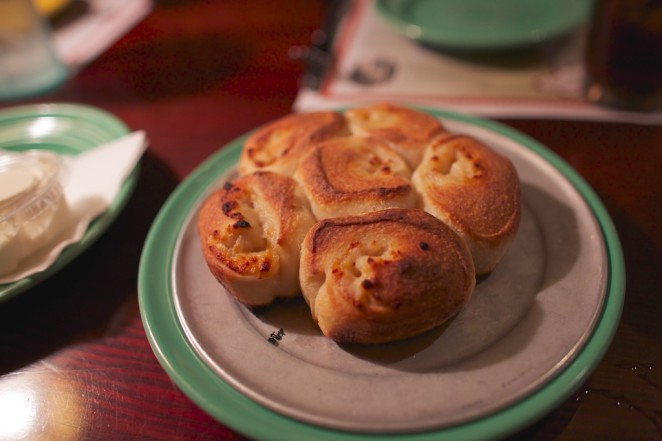 Vegan pizza day was this past Saturday and as usual we went all out. Joined by Jenn and Scott, we trekked out to Woodland Hills to visit the original Pizza Cookery. We're huge fans of this restaurant. Not only do they have an old school family atmosphere, they're also one of the last hold outs serving Follow Your Heart cheese (which I prefer over Daiya). They also have the most amazing cheesy garlic knots. I dream about these damn things. Which is all to say, it's worth the drive out there, even if it's 100 degrees out. We all split a southwestern pizza, which had a bbq pizza sauce and vegan bbq chicken. Good stuff. Great way to start the day.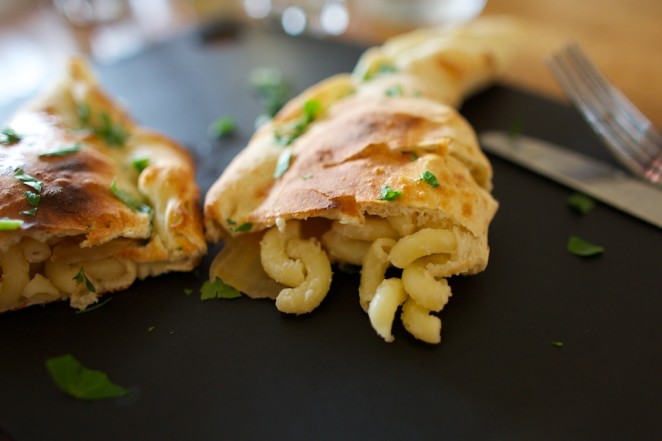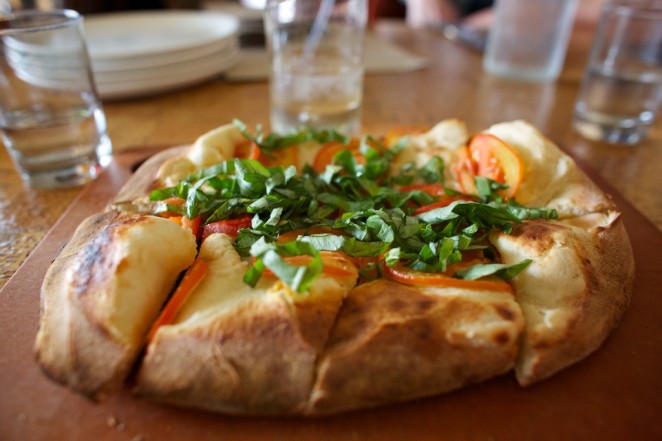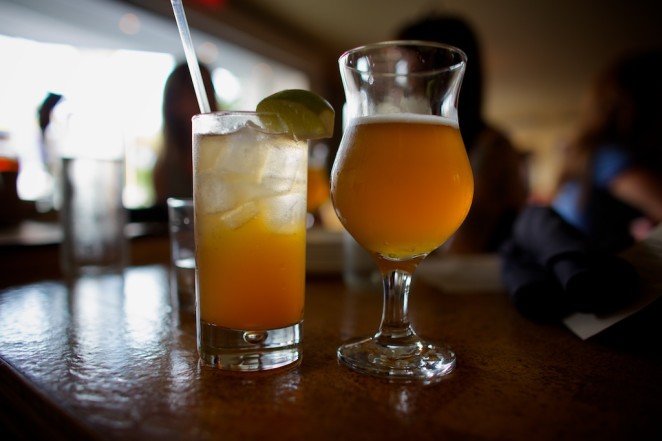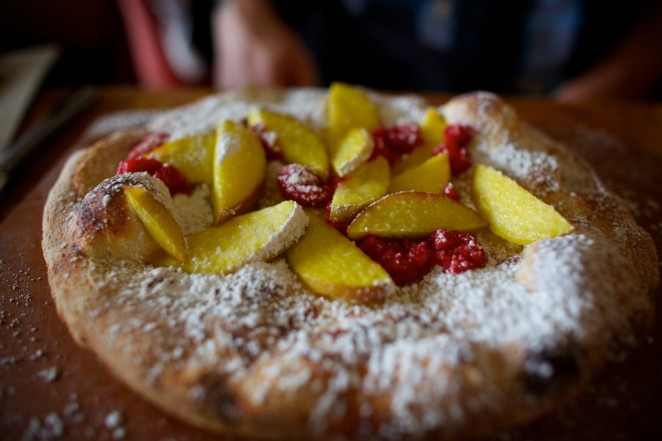 Next stop was Mowhawk Bend where we met up with a few more friends. They had a bunch of specials for the occasion including the infamous macaroni & cheese calzone. Unfortunately, the specials were all kind of a let down. I was super excited about the new trinity pizza topped with cashew cheese but it was severely lacking with no sauce and just a thin layer of cheese. The peach pizza was the biggest hit of the bunch, but more of a dessert than anything. Mostly we just enjoyed the drinks and good company.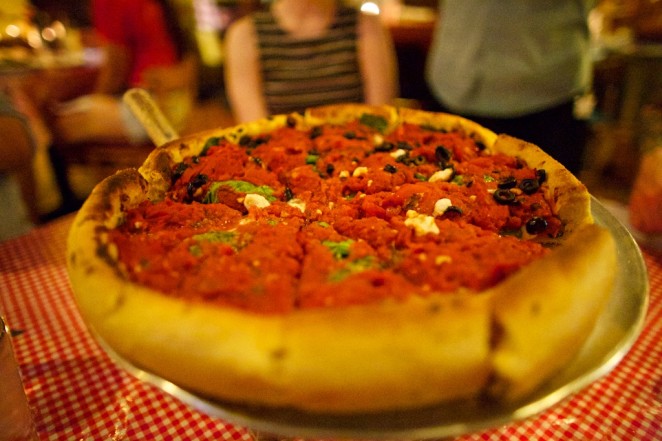 No vegan pizza day is complete without a trip to Masa of Echo Park where we've visited for vegan pizza day last year and the year before. I can't get enough of their deep dish pizza, which really means I can eat about two slices before feeling like I'm going to explode but they're so good.
It was quite a pizza adventure. Maybe next year we'll have our own pizza party.
It's the end of an era with the end of Google Reader. The truth is, the more recent layout left me not wanting to use it. Instead I would follow blogs I love through twitter for the most part.
With google reader going away though, it seems like a great time to update my blog list. You can follow CUTE + DELICIOUS on Blog lovin' or on Feedly.
Do you have any blogs you're loving right now that I should add to my list?
One of the best parts about visiting Annecy was just wandering the old streets. Every day we would walk along the canal on our way to screenings. It felt as if life was more tangible, when you're not separated from the world by a car or vehicle of some sort. With such old buildings you could feel the history of the place, even in more updated areas. In comparison, even some of the oldest building in America feel young.
There wasn't a whole ton of vegan options but I made due. I brought a jar of peanut butter and a few other snacks to get me through. There were quite a few cheeseless pizzas and I had some delicious white beans in tomato sauce from a Greek spot. A special shout out to Luce who tipped me off to a cafe with a tofu dish.
My favorite thing about the festival was the enthusiasm from all the students and animation fans attending. The audience would sing along to the trailer before every screening and throw paper airplanes. The outdoor screenings were packed and overall people were just super excited.