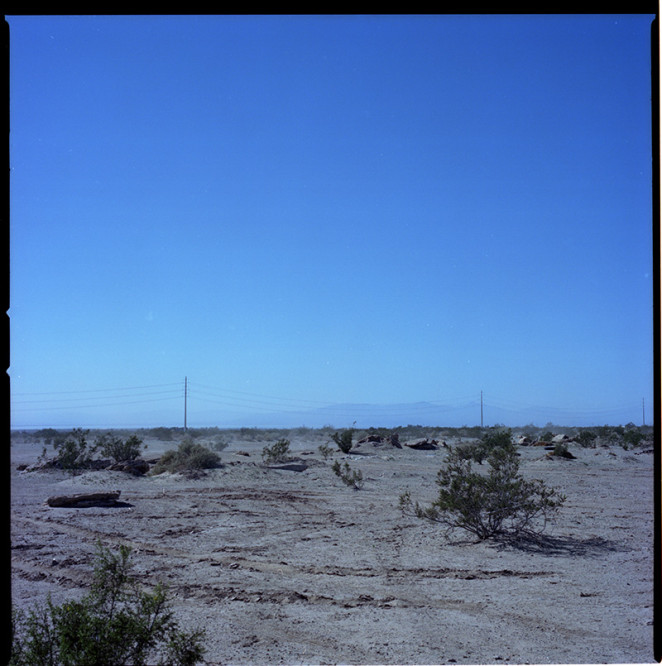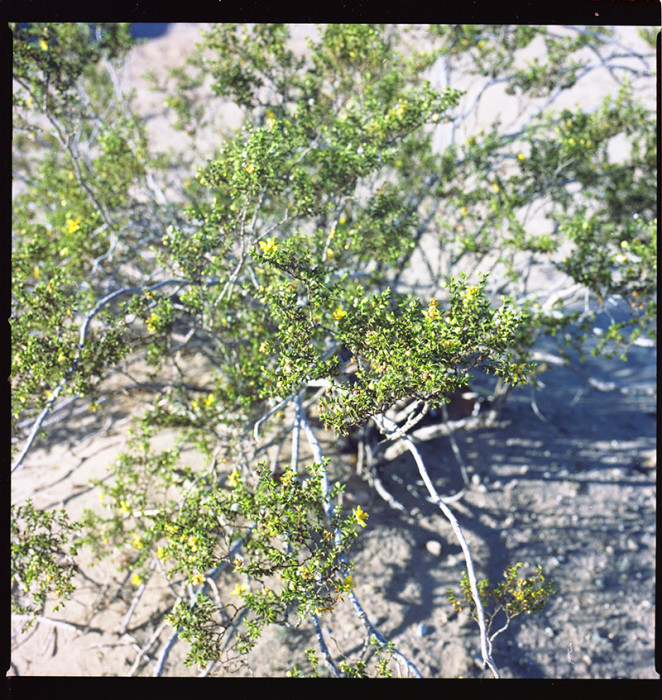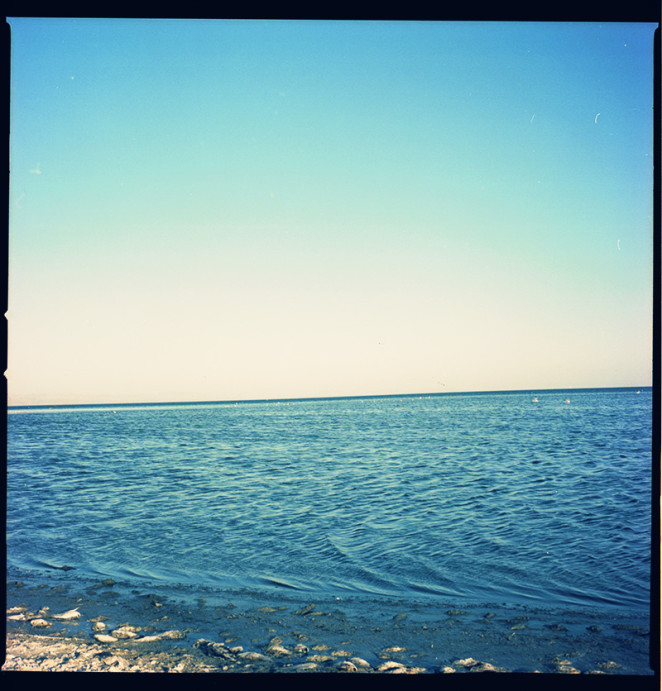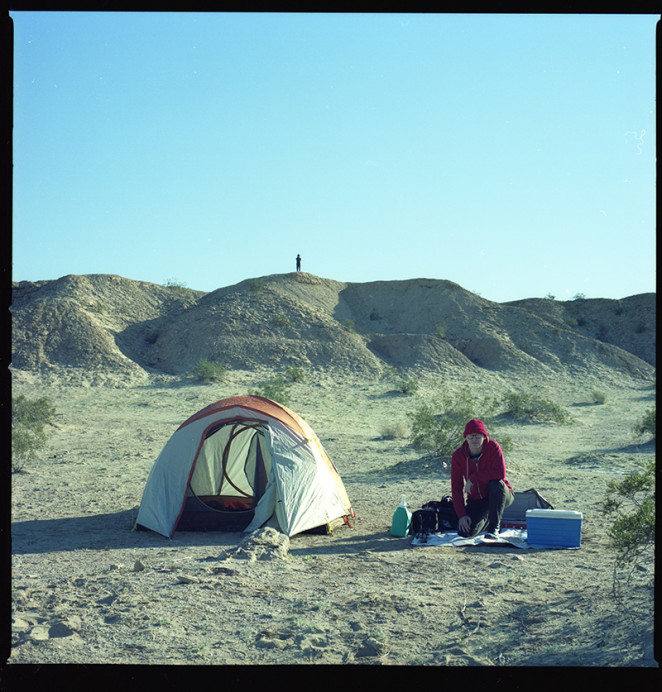 Here are a few more shots from out Salton Sea camping trip a few months ago (here is part one). Summer is sliding away and though the weather will surely stay warm into September, we've been spending as much time outdoors as possible, savoring these longer days. We're planning another camping trip for the end of summer and I couldn't be more excited.
Shawn and I have been hiking a lot more, trying to balance all our movie watching with some activity. So far it's been really great. It's nice to wake up my muscles which have been on an extended vacation it seems. It doesn't feel like exercise though, since it's fairly relaxing. Oddly enough, I find that I've been having much more vivid, and often scary, dreams since we started. Perhaps I'm just sleeping deeper?
Last night we saw a pack of coyotes on the trail. They were far away enough that it wasn't frightening, but it's nice to be reminded that there are still a few wild things in this city.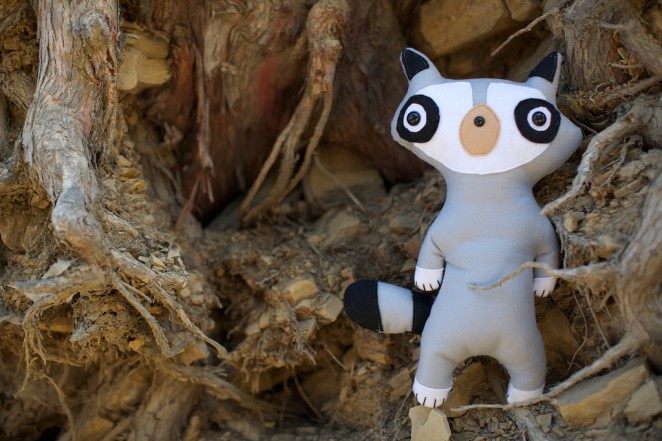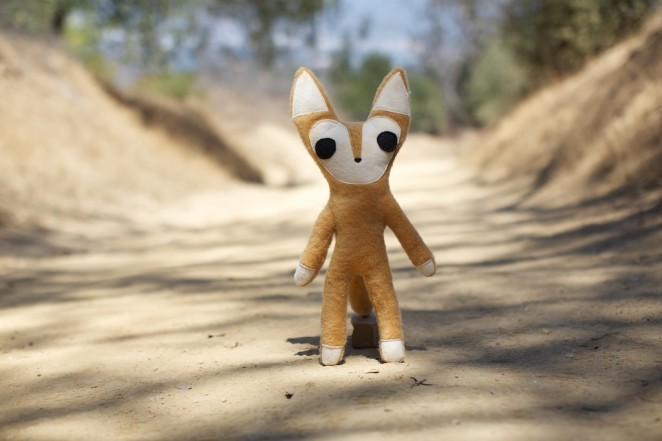 Meet Bandit Raccoon and Kit Fox. We made these stuffed animals as one of the rewards for Ashes of a Cowboy backers. There will also be a brown bear and jack rabbit. Shawn chose animals that are found in California since the the main character travels across the state's desert and mountains.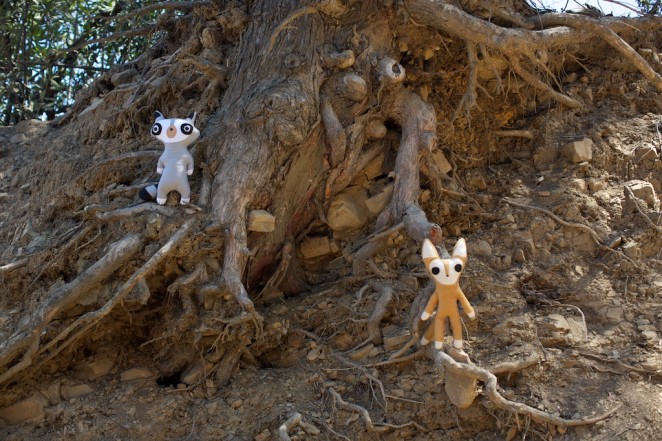 You only have until Wednesday at 3pm to donate to Ashes of a Cowboy (and get one of these limited edition cuties).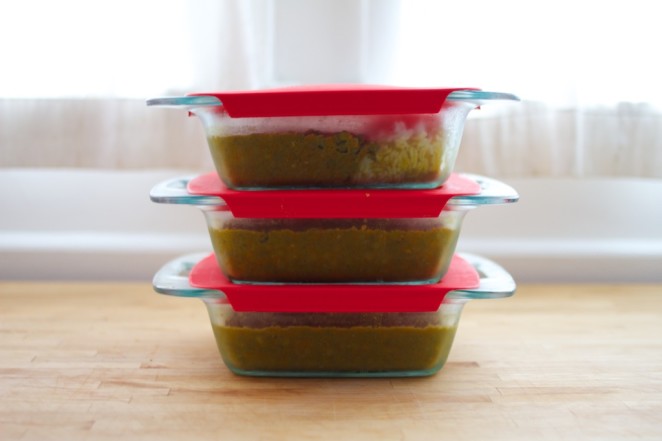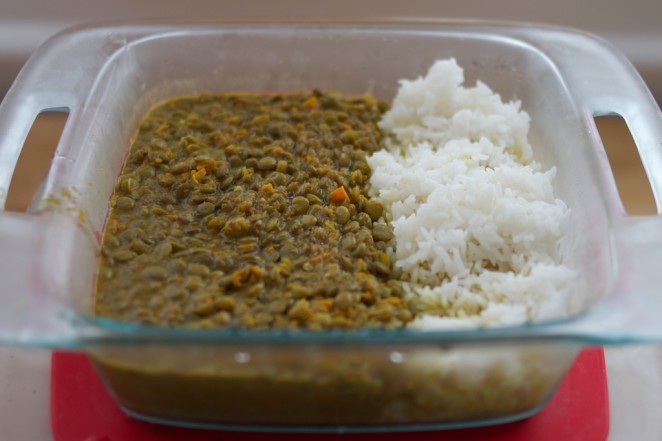 Inspired by Evie, I organized a vegan dinner share with a few friends. We meet once a week and trade casserole dishes filled with premade dinners. It's basically the best thing ever. I enjoy cooking but I don't enjoy having to figure out what to eat every night when I get home from work. Now I make a huge batch of one thing and get two other dinner surprises. It's been seriously great. This week I made curried lentils, one of my go to recipes (though perhaps not the most photogenic). It's great to spend the time cooking one thing that you like, maybe experiment a little with a new recipe, and then get two other homemade meals on top of that. Did I mention it's the best? It's the best.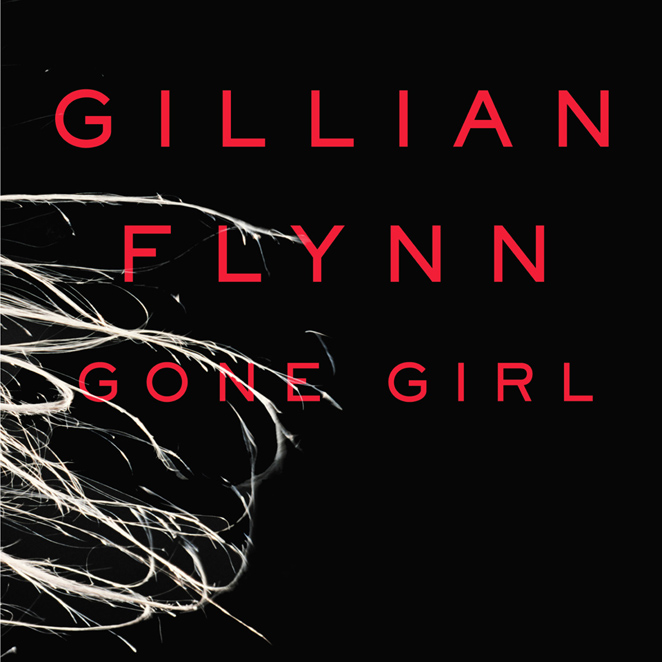 I'm not generally in the practice of reviewing books but in this case I just could not hold myself back. There were so many things that rubbed me the wrong way about Gone Girl
that it was almost painful for me to finish, but knowing it would be a twisty ending made it essential to formulate a complete opinion of the novel.
First the disclaimers:
1. Spoilers ahead!
2. I listened to the audiobook which I knew from the beginning was a huge mistake. In a story told in the first person with massive amounts of dialogue, the voice and acting abilities of the storyteller can really affect the tone of the tale. From the outset these narrators irritated me. Granted, they're irritating characters but their inflections and characterizations of the secondary characters made a story I already disliked much worse.
Novel as film
It's clear from the writing style as well as the numerous film and television references that this book is based in the world of cinema. Considering the state of the current film industry, where studios are looking for known properties instead of original screenplays, it makes sense that Gillian Flynn (a former writer for Entertainment Weekly) would write an easily adaptable book. Yet the writing relies too heavily on the language of cinema.
When describing situations and their emotions, the characters often compare their present states to being in a movie. This notion is repeated ad nauseum. Characters are described as playing their parts in the crime drama version of the story. But what movie? Certainly not a Korean crime drama like The Yellow Sea. Or a television show like The Killing (season 3 in particular). Flynn references only pop culture and only the most generic of it.
Flynn is constantly relying on the viewer's knowledge of popular culture to fill in the blanks of her story. It's like CSI! It's like Law and Order! This feels like a cheap and easy way to construct her fictional universe. There is no new territory covered. Often when Flynn riffs on these movie/television tropes she makes sure to tell the reader that she is doing that. Yet this becomes less of an affectation of the characters, since it's applied to all of them, but instead a shortcoming of Flynn's writing.
Real Life Exp. from Kristoffer Borgli on Vimeo.
I am a really big fan of Kristoffer Borgli's Whateverest so I was pleased to find he had released a new short film. Real Life Exp. is much a much subtler narrative piece that explores what happens when two girls are locked in a swimming pool. It perfectly captures teenage boredom and playfulness. It shows two girls balancing on the edge of childhood, about to fall into the world of adulthood.