In The Pines (Short Film) from Shep Films on Vimeo.
These past few weeks have rushed by in a blur. It feels like every moment has been jam packed with work and things. I feel a bit out of sorts, and not my usual creative self. Hopefully things will slow down a bit and I'll get into a more productive mode. Right now though I feel like I'm on a see saw bouncing between being overwhelmed and then being absolutely slovenly (although this may have something to do with the fact that our shower is still being repaired).
Beyond that personal note, I wanted to continue sharing short films. IN THE PINES was something I had bookmarked last year and only just now had the chance to watch. I'm mostly fascinated by the macro footage, but it also manages to capture a specific longing emotion pretty effectively. It certainly makes me want to visit Washington.
This week marked little Weetzie Cat's birthday. Granted, I totally made up her birthday but it could be her real birthday possibly.
I finished my Laurel dress! Hooray! I made few simple alterations, adding some darts in the front, lowering the neckline and embellishing with a pleated bib. Having such an easy pattern allowed me to flex my creativity a bit in making the dress exactly what I wanted. I'm already brainstorming my next dress. I think I'd like to try it in knit or something a little more flowy. With it's light weight and soft colors, this dress will be perfect for spring and summer.
photos by Shawn Bannon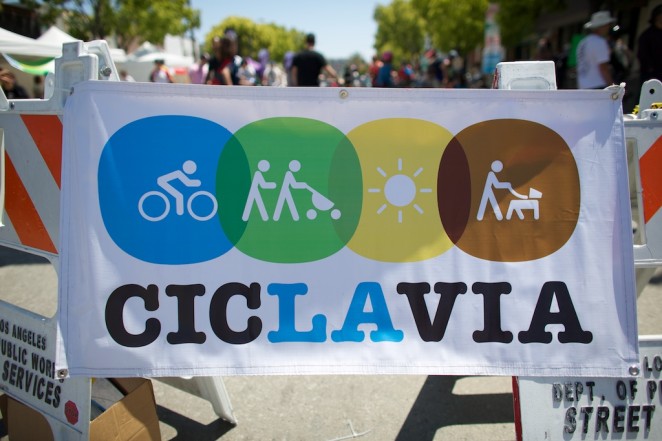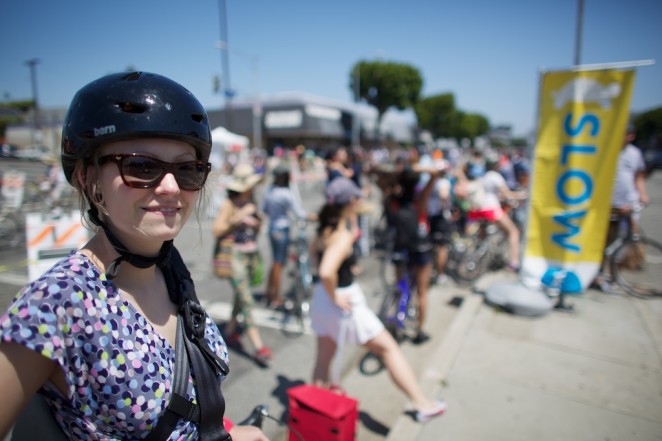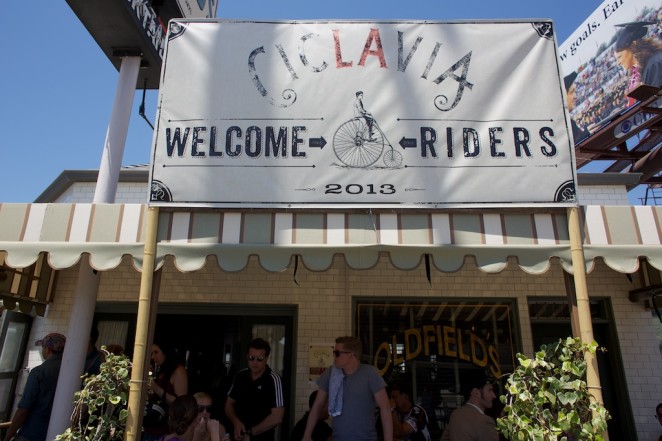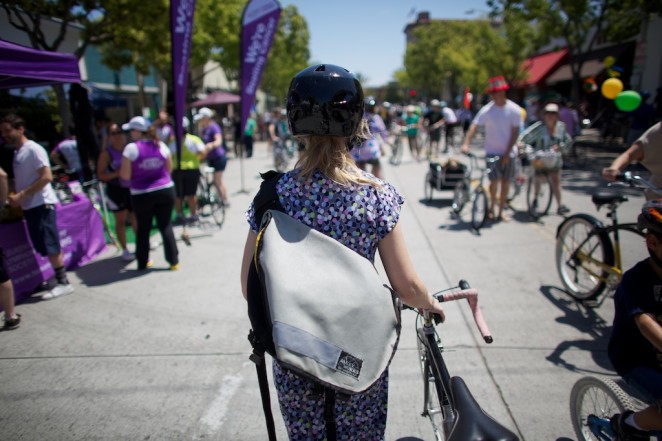 We had a great time at CicLAvia this Sunday. After such a terrible week of bad news, it was a relief to be outside, doing something positive. Venice Blvd was packed with cyclists and I couldn't help but dream that a giant bicycle highway was possible. I love riding my bike in Los Angeles, but even I'll admit that sometimes the car situation makes it a bit too stressful. Today, over 100 thousand cyclists (and skaters and runners and walkers) all road together across town which honestly made me feel better about humanity.
photos by Shawn Bannon
I've been trying to share more short films here, it's nothing official but maybe it will be a Friday thing. Now that I've said that it probably won't be.
In any case, this film is one that is near and dear to my heart. In part because Shawn made it, but beyond that, because it addresses some ideas about depression and suicide that I think are often overlooked.
When I first watched After Suicide, it hit me like a ton of bricks. It's not often that I have such an intense reaction to short films, but the subject really resonated for me and I couldn't quite shake it. In so many films suicide is romanticized or in some cases just glossed over. It's such a dark subject, it's easy to understand why it's so hard to address. This film takes a personal look at how suicide effects those left behind.
AFTER SUICIDE from Shawn Bannon on Vimeo.
After Suicide is the antithesis of the viral video; it's thoughtful, emotional and lingering. I hope you'll take a moment to watch it and share your thoughts.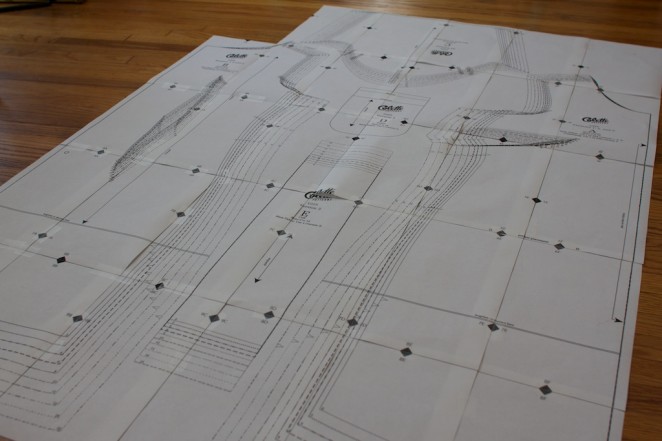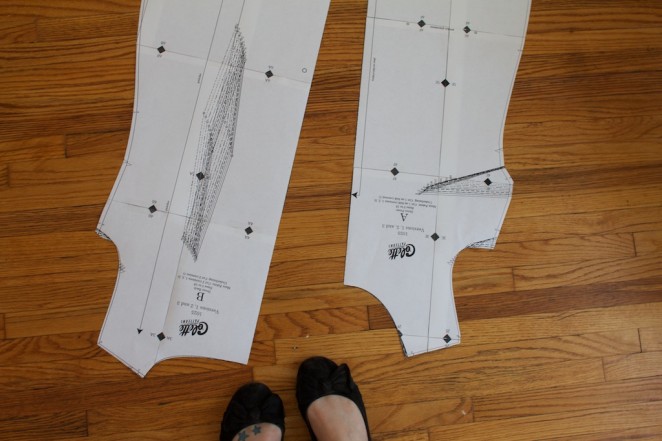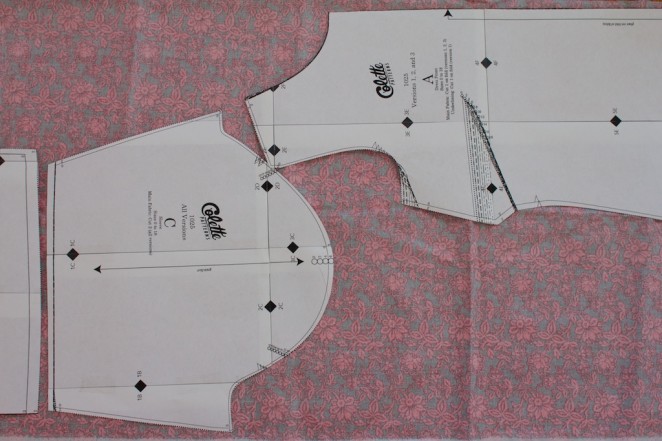 After much dressmaking debate, I settled on making the Laurel from Colette patterns. It was my first time printing a pdf pattern at home actually. The good thing about it is I've already got a fairly sturdy pattern for the next time I'd like to make the dress (which will probably be soon) and of course, I was able to get it immediately, without a trip to the store. It did take awhile to cut and paste together but it wasn't too bad overall.
The dress is by far the simplest thing I've made in awhile. I've got the basic construction done, and am in the process of adding a few alterations and embellishments.
In other news, after a new set of paint samples we've finally decided on a color for the living room. I can't wait to get painting. Unfortunately, some other repairs are going on in our apartment building so it will probably have to wait a few more weeks. It's really for the best, since I have several projects going at once already. It will be nice when I'm finishing some of them instead of just starting.
A rare moment of Mochi not minding Weetzie.