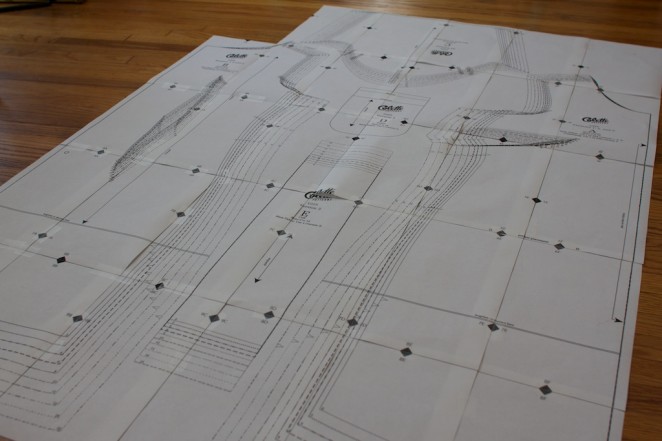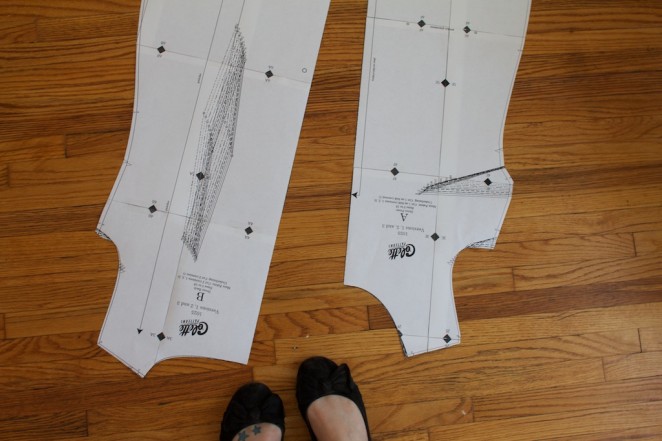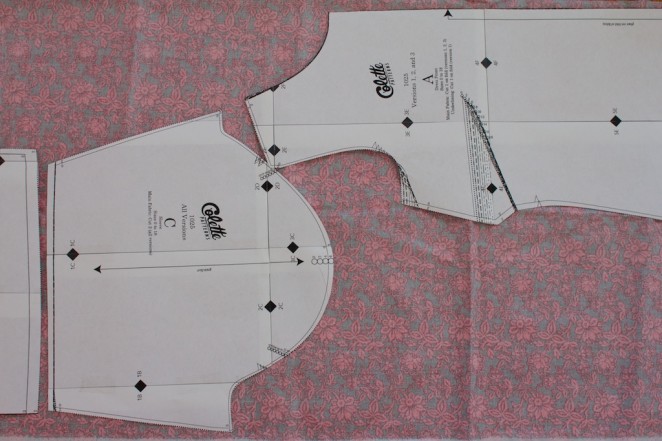 After much dressmaking debate, I settled on making the Laurel from Colette patterns. It was my first time printing a pdf pattern at home actually. The good thing about it is I've already got a fairly sturdy pattern for the next time I'd like to make the dress (which will probably be soon) and of course, I was able to get it immediately, without a trip to the store. It did take awhile to cut and paste together but it wasn't too bad overall.
The dress is by far the simplest thing I've made in awhile. I've got the basic construction done, and am in the process of adding a few alterations and embellishments.
In other news, after a new set of paint samples we've finally decided on a color for the living room. I can't wait to get painting. Unfortunately, some other repairs are going on in our apartment building so it will probably have to wait a few more weeks. It's really for the best, since I have several projects going at once already. It will be nice when I'm finishing some of them instead of just starting.
A rare moment of Mochi not minding Weetzie.