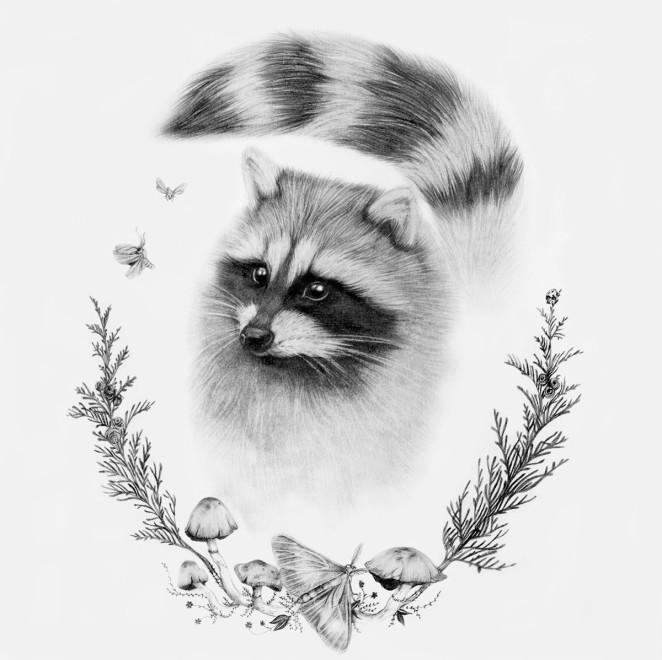 This year I settled on my Halloween costume early, and yet I still haven't made any progress in putting it together. If you haven't guessed already, I'm going to be a raccoon! One of my favorite costumes in recent history was being a deer and I think I'd like to make something equally low tech and comfortable.
The raccoon print you see above is from the BurrowingHome etsy shop. Not only does she have some beautiful drawings but there are also some amazing temporary tattoos made from her art.
I've been looking for some ideas for how all I'll construct the costume, even though I've got the basic idea in my head already. There are lots of cute kid's raccoon costumes but for some terrible reason all the adult costumes I've found so far have been in the "sexy" category. Seriously people, there is nothing sexy about raccoons.
With lots of projects on the slate this month I'm hoping to pull this costume together in an afternoon. Can it be done? I hope so. What are you going to be for Halloween?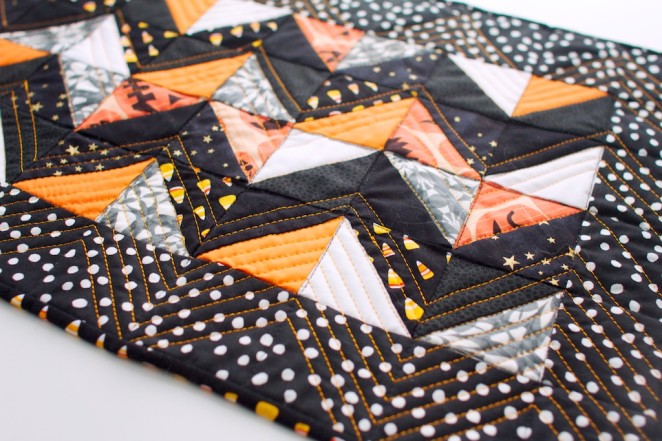 I finished this little quilted table piece for Halloween. It's inspired by the Halloween table runner I found a few weeks ago. I just used some fabric I had saved from last year, and it turned out to be sort of an odd small size, so I added the border. I really enjoyed sewing the chevron stitching and feel like it pulled the whole thing together.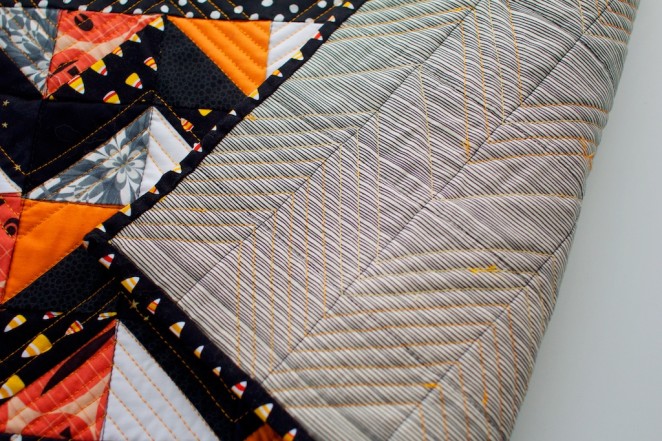 This isn't the the first quilted thing I've made without a pattern but it's one of the more complex things I've put together in terms of all the pieces. It it slightly more polished than some of the other things I've made in a way. I feel like I've turned a corner in quilting from when I had no idea what I was doing to feeling more confident and comfortable with the process. Quilting is one of the few hobbies I've picked up as an adult and it's nice to finally get over being intimidated by various steps. It's now something I can do somewhat mindlessly while watching old episodes of Buffy the Vampire Slayer.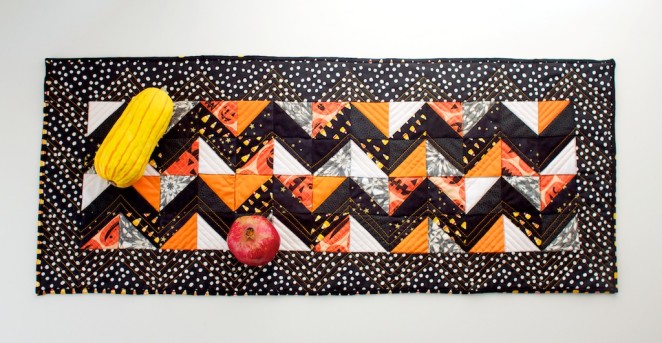 In other news, Shawn had been out of town working for the past month and is finally home. Hooray! We're starting to get in the fall spirit in earnest now and there will be many more Halloween projects and adventures. So excited!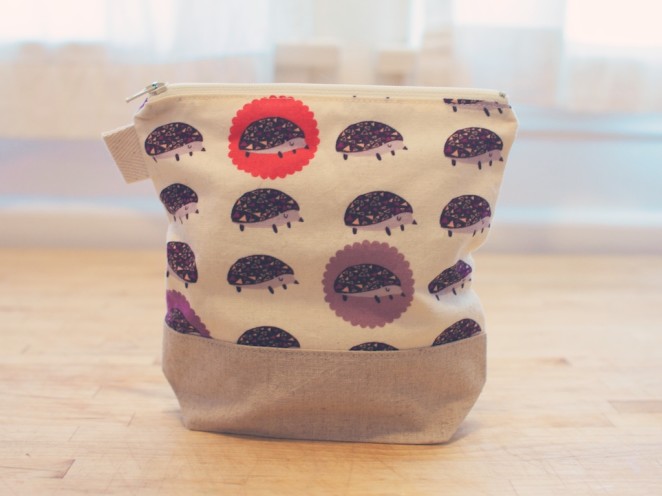 When we went camping Shawn found some reusable sandwich bags perfect for our lunch on the way there. When he told me he was looking for some, I tumbled down a rabbit hole of cute sandwich bags on etsy. I picked out a few I liked and we planned to get them down the line. Lucky for me, they showed up as a little surprise a little while later.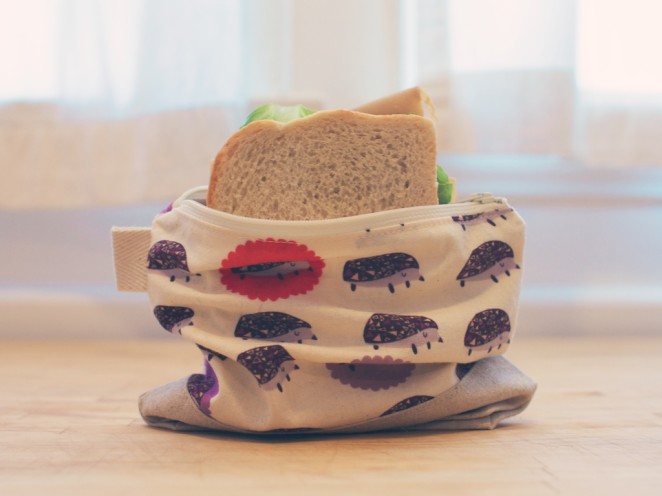 Since then these hedgehogs and foxes have traveled with me in my lunch every week and been the perfect pouch for airplane rides when I was without a meal. The zippers also make them great for other treats like chips or trail mix.
I'm still looking for the perfect reusable produce bags. Since the majority of our vegetable come from our CSA and are bagless, I've been recycling the same plastic bags from the grocery. I'd like to have something a little more substantial and easy to clean. For some reason the mesh bags seem to be popular but I'm looking for something that helps keep greens fresh. Any ideas?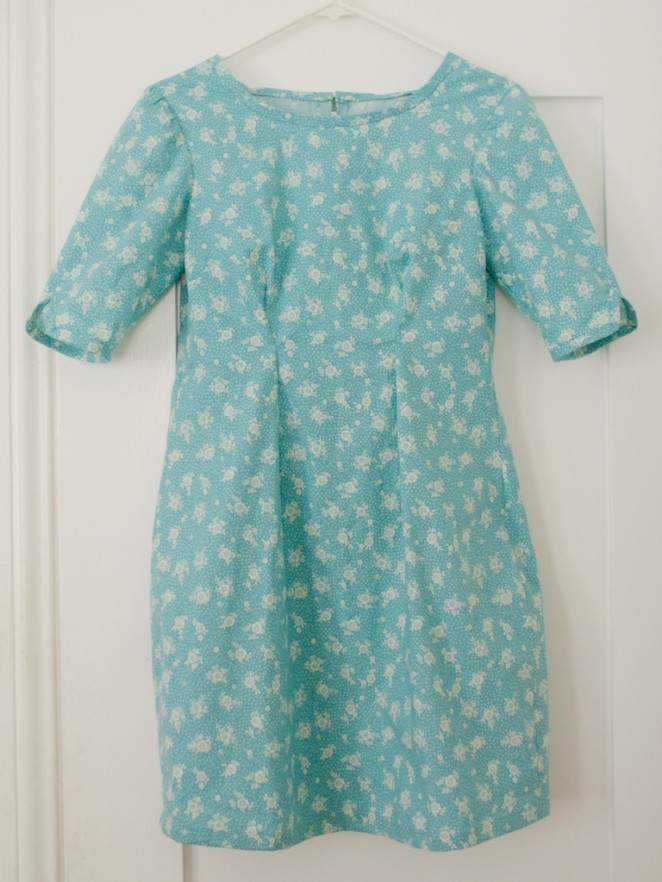 I made a new Laurel dress over the weekend. I'm not nearly as happy with it as the first one. The dress itself if quite cute but it doesn't seem to fit me as well. I think the main problem lies in that I had forgotten to pre-shrink the fabric on the first version so it is just a touch more fitting than this one. I'll most likely give this one a hot wash before moving forward with any other alterations.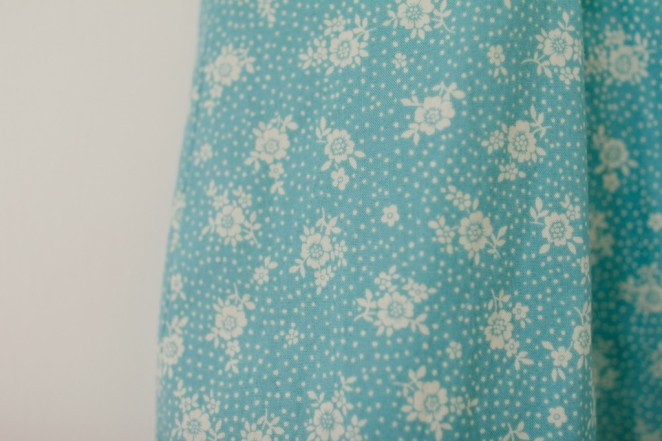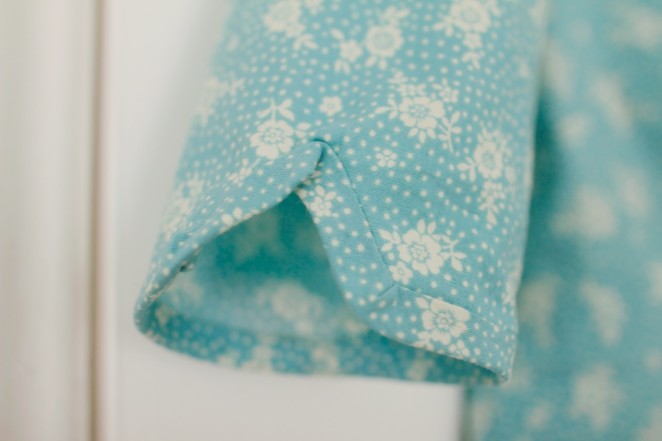 On the other hand, I am really happy with how the fabric looks and since it is just a touch too big it's quite comfortable.
It is the last day of September and I'm so terribly excited for October. I've already begun a list of horror movies to watch. September has been mostly a drag. It hasn't been a very busy month and I thought I would have more time to accomplish little projects but as of right now I've only crossed off 3 items from my to do list. I'm looking forward to putting this month to a close and starting my favorite month of all!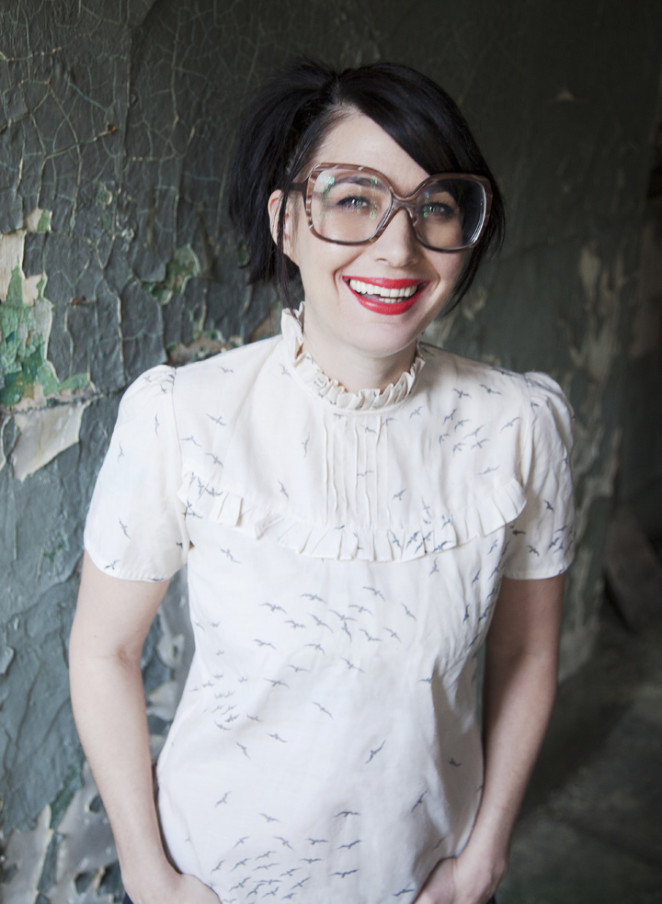 It's been awhile since I've been compelled to speak up about a contemporary movie (well, since Upstream Color). Usually the publicity machine works just fine without me chiming in. The Punk Singer had such a strong effect on me I feel I must say something. It's not so much that The Punk Singer is a groundbreaking documentary but rather that it gives such an intimate look into the life of Kathleen Hanna; how she stood up as a leader in the riot grrrl movement and how she all but disappeared.
I saw the film just last weekend at a special screening at Cinefamily. We showed up two hours early to line up for the event, and scored a couch next to Hanna herself. I've been a huge fan of Le Tigre since high school and Bikini Kill retroactively. (A little known piece of trivia: my original blog was a misheard lyric from a Le Tigre song. This just made me realize I've been blogging for some time now.) Le Tigre was the fun and upbeat music that I could sing and dance to but also had real meaning. Bikini Kill was the rebellious girl version of some of the more hardcore stuff I was listening to. Yet, besides the songs themselves, I didn't know much about the bands beyond the names of their members.
The Punk Singer let me travel back in time and see so many of the Bikini Kill shows I never could have seen, but more importantly, it showed me exactly who Kathleen Hanna is. Her words, without even trying, were an inspiration. She began writing because she felt like no one had listened to her. She joined a band to have her voice heard. She called the girls to the front so that there was a safe space. She told everyone what Riot Grrrl meant to her but asked also what it meant to everyone else.
The film also shows the pressure and strain that being in the spotlight put on her, from the media analyzing her looks and personal history to misogynist threats against her. Seeing the difficulty of everything just made me admire her more. It also details her reasons for leaving Le Tigre and going off the radar (until now, where she is on tour with her new band The Julie Ruin).
Mostly I just appreciated her candidness, in both the film and in the Q&A after the show. She's honest and funny and intelligent all at once. If I sound a bit like a fan girl at the moment it's because I am. There are so many great feminist women to look up to, but often they seem so far from who I am. It was wildly exciting to be in the presence of someone so outspoken who I could easily identify with.

The Punk Singer comes out in late November. You should probably go see it.