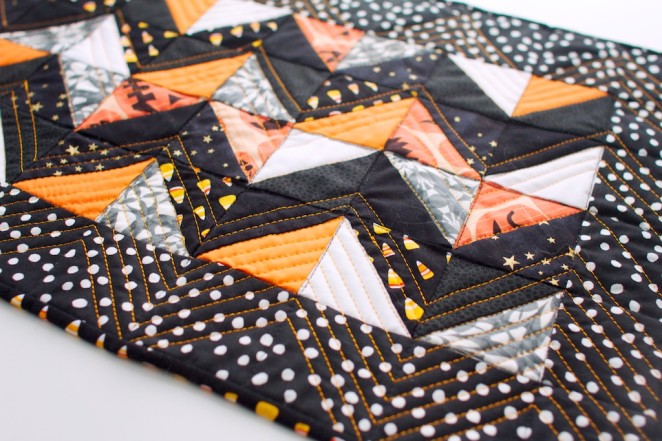 I finished this little quilted table piece for Halloween. It's inspired by the Halloween table runner I found a few weeks ago. I just used some fabric I had saved from last year, and it turned out to be sort of an odd small size, so I added the border. I really enjoyed sewing the chevron stitching and feel like it pulled the whole thing together.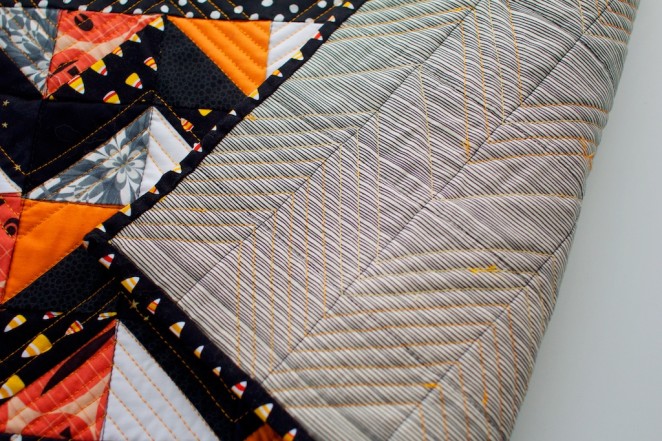 This isn't the the first quilted thing I've made without a pattern but it's one of the more complex things I've put together in terms of all the pieces. It it slightly more polished than some of the other things I've made in a way. I feel like I've turned a corner in quilting from when I had no idea what I was doing to feeling more confident and comfortable with the process. Quilting is one of the few hobbies I've picked up as an adult and it's nice to finally get over being intimidated by various steps. It's now something I can do somewhat mindlessly while watching old episodes of Buffy the Vampire Slayer.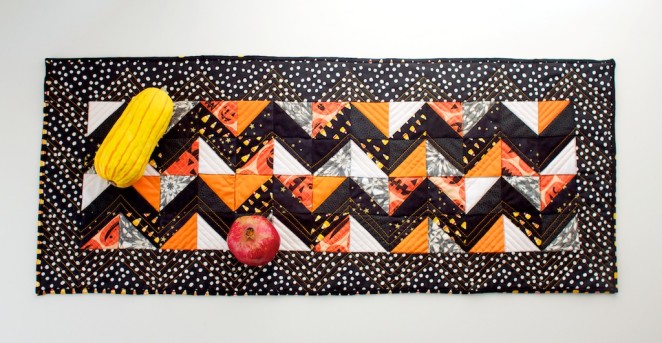 In other news, Shawn had been out of town working for the past month and is finally home. Hooray! We're starting to get in the fall spirit in earnest now and there will be many more Halloween projects and adventures. So excited!