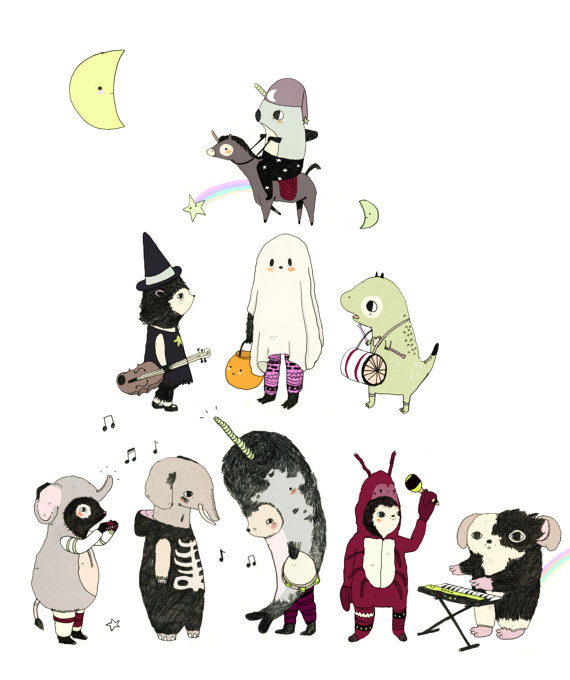 It's the first week of September, hot as hell, and I'm already starting to plan for Halloween time. I can't help it, I'm excited. It's also possible my brain might be melting. Perhaps if I think about cooler times they will arrive.
First, I love this Halloween Party print from Julia Pott. She also made one of my favorite short films, BELLY, which I highly recommend you watch.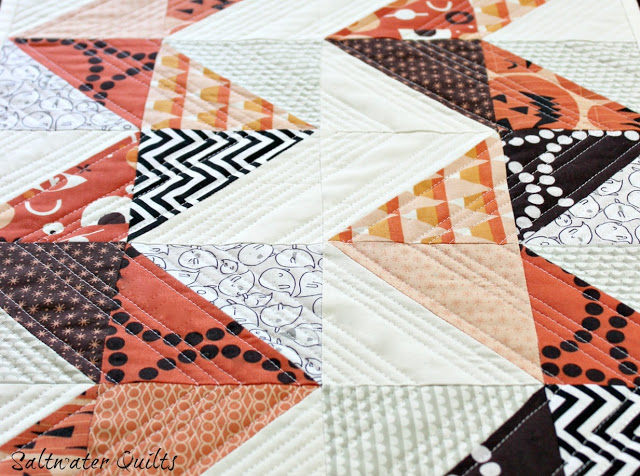 I can't stop thinking about this Halloween Table Runner from Saltwater Quilts. I made this Halloween table cloth last year with some of the same fabrics but I really like the quilted version. Looking forward to going to the fabric store to see what new prints are available this year.
Also I've been fiending for an apple donut. What? I don't even know that I've ever had an apple donut but thanks to instagram I've seen tons of them and want one for myself. I guess it's time to get in the kitchen and start testing out some recipes (because it's obviously a great idea to mess with frying oil when it is a billion degrees out).