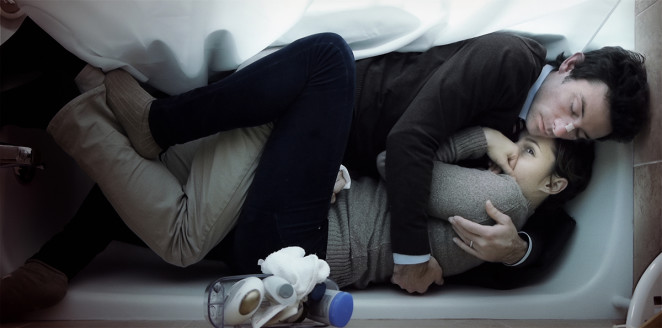 There are films that are good and there are films that speak to you on another level. Upstream Color is one of those films. It was my most anticipated film of Sundance this year and it did not disappoint. Somehow I knew that it couldn't. The story has too many facets to summarize with any fairness, so I'll point you in the direction of the below trailer which touches on enough of it, without spoiling anything.
There are a few things about Upstream Color that make it so utterly wonderful. For one, it has a perfect balance of romance, mystery and science; a combination that makes all the parts of my mind perfectly content. Beyond that, I was really impressed by the way the story was told, with intriguing visuals and complementary dialogue. It's all too common these days for films to over explain things or show you as well as tell you what is going on. Film is a visual medium and should be used as such. Tiny gaps in a story, like with memory, allow your imagination to connect the pieces to make a broader picture.
All the elements come together at top form to make this film work. Amy Seimetz gives a stellar performance. The sound design, an integral element in the film, is also superb. I could go on singing praise for this film for days. I've been a fan of Primer, director Shane Carruth's first film, since I saw it back in 2005 and Upstream Color just builds on the filmic principles he set up back then.
I know Upstream Color won't be for everyone, but it is certainly for me. I recommend you see it, when it is released in April. Or if you're in Austin, check it out at SXSW this year. I personally can't wait to see it again.