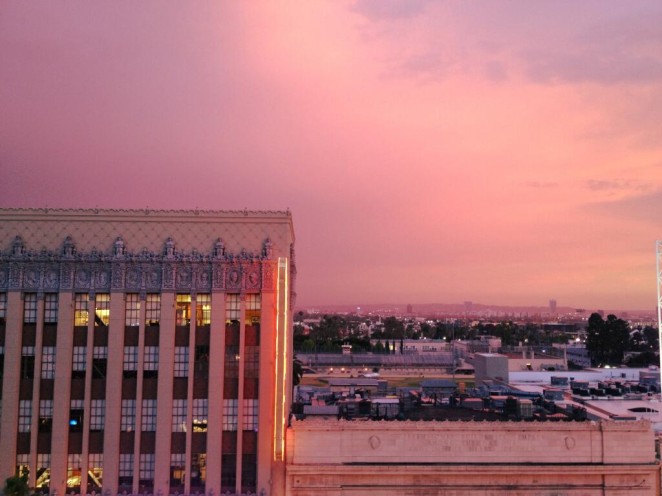 A few weeks ago, or perhaps it was months now, a friend asked "How do you stay motivated to keep blogging?" and I thought to myself, It's just something I love. Since then, it's been getting harder for me to come here and write. I don't have any photos to post or recipes to share.
There is a delicate balance between what I'm going to now deem the LIFE TRIANGLE, and yes, I just made this up. Here's a diagram.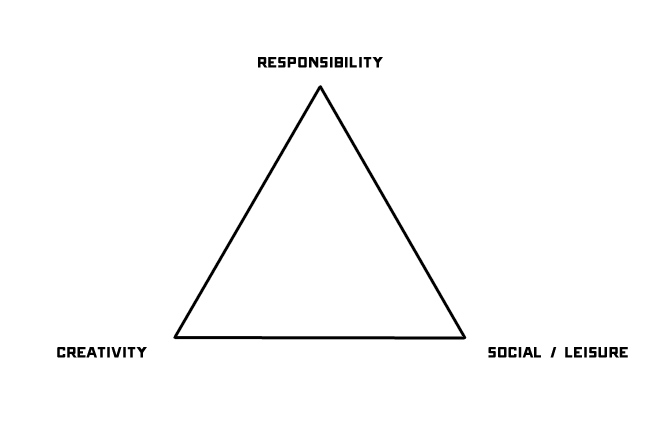 In one corner you have RESPONSIBILITY. That's things like: going to work, getting an oil change, doing the dishes. Stuff you have to do. In another corner you have SOCIAL / LEISURE. This could also be titled "mental health" but that's not quite right. So here we have: going to a friend's birthday party, going on a hike or maybe watching a movie. Then in the final corner you have CREATIVITY, which is pretty straight forward.
All of these things are related. For instance, if you were a graphic designer your creativity and responsibility would have a lot of overlap. Similarly, if you loved running, running a marathon might be somewhere between social/leisure and responsibility. It's all fluid, it all interacts. There's a whole other layer when you bring in the economics of these categories, but I'll leave it at that for the sake of brevity.
My nature is to be generally closer than many to responsibility but lately it's been a bit extreme. My leisure time has turned into a sort of nothing zone where I just switch my brain off and occasionally interact with friends. My creativity has suffered the most. I feel like a blank, not wanting to take photos or write something or make anything. I'm just overwhelmed.
At the same time, the ideas are still bouncing around in my head, just waiting for a moment to escape. As summer rolls around I think things will balance out. There are fun events in the future, projects are ending and I can feel the scales tipping. I can't wait.