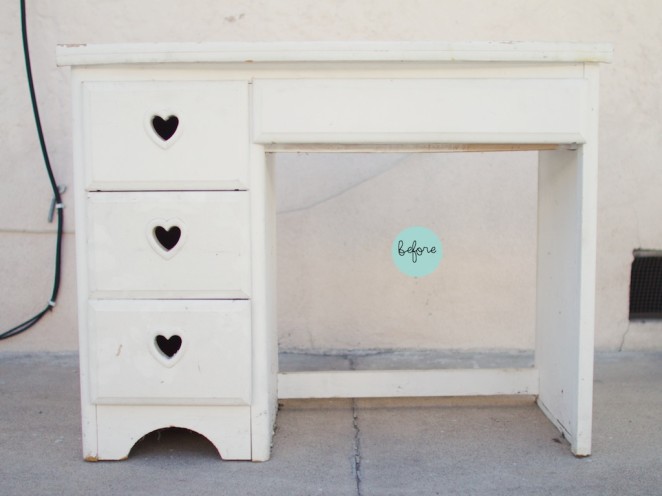 It all started when I spotted this sad but cute little desk on the curb. Even though it was really beat up and we didn't exactly have a space for it, I decided it should come home with me.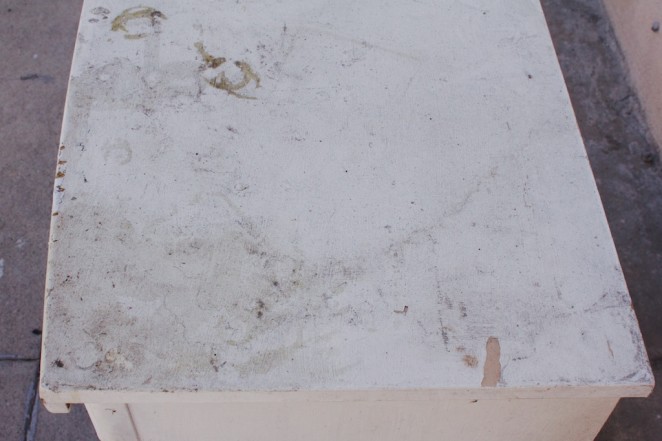 It was in really bad shape but I've been wanting a little desk so it seemed like a really good option to test it out. I sanded it down and cleaned off some cobwebs, then painted it with some leftover paint from when I was choosing colors for the living room in Woodland White.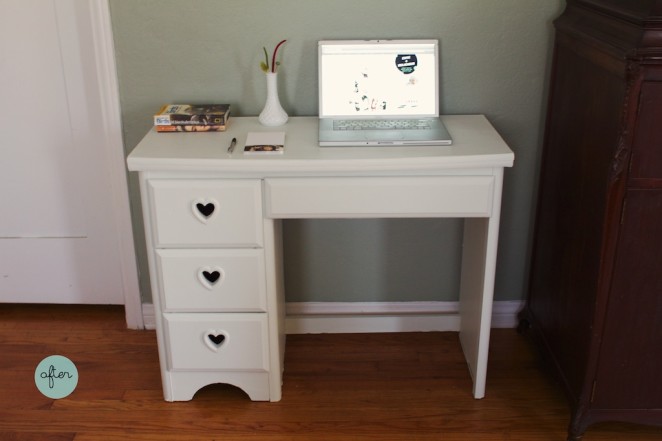 It cleaned up really nice and I found a little spot for it in our dining room. It's a little rough around the edges, quite literally, and not very well made but it's cute and more importantly, free. Plus it's nice to have a tiny workspace of my own and a few drawers to stow things.