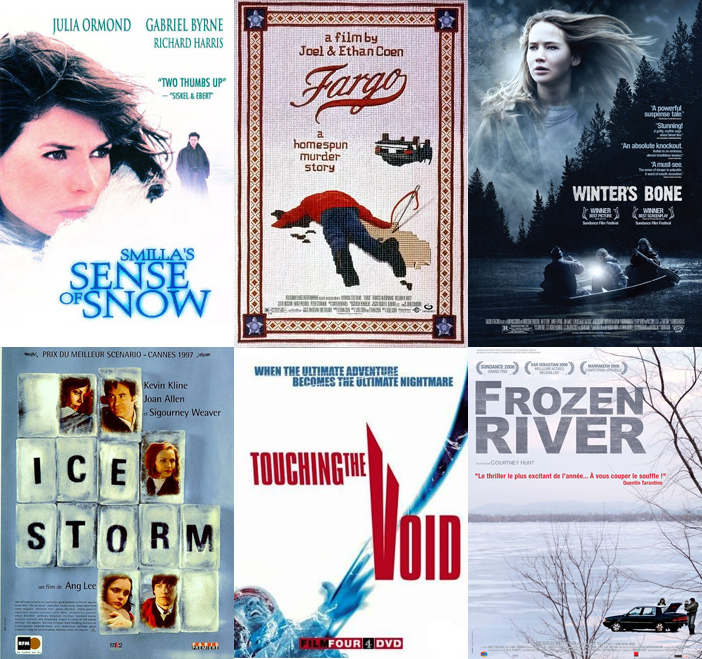 Smilla's Sense of Snow
/ Fargo
/ Winter's Bone
/ The Ice Storm
/ Touching the Void
/ Frozen River
I've been on the lookout for snowy movies, but not the cheerful or festive sort. All month I've been in the mood for bleak, cold films that really feel like winter. Here are a few of my top picks.
Other worthy mentions: The Shining
/ Alive
/ The Thing
Do you have any favorite winter films?