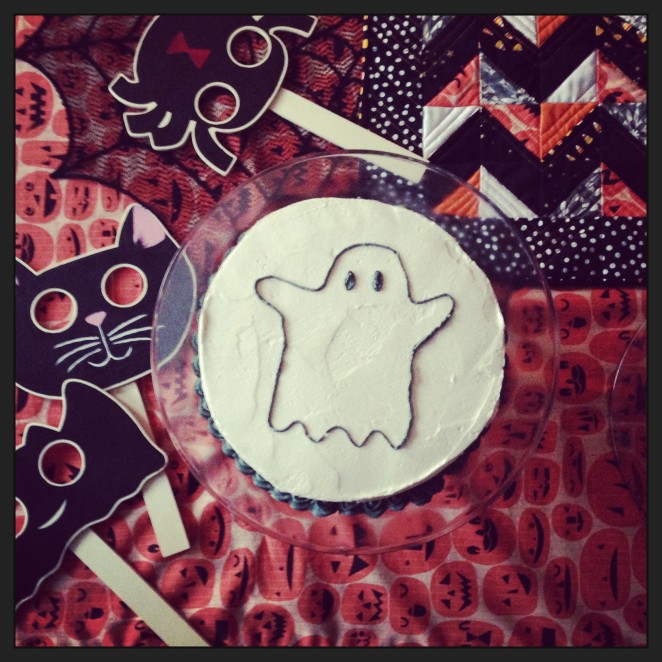 We just finished up our 6th annual Halloween Movie Massacre. We made it through another 24 hours of horror films like the crazies that we are. We're actually watching HOCUS POCUS as I write this because we just can't quit.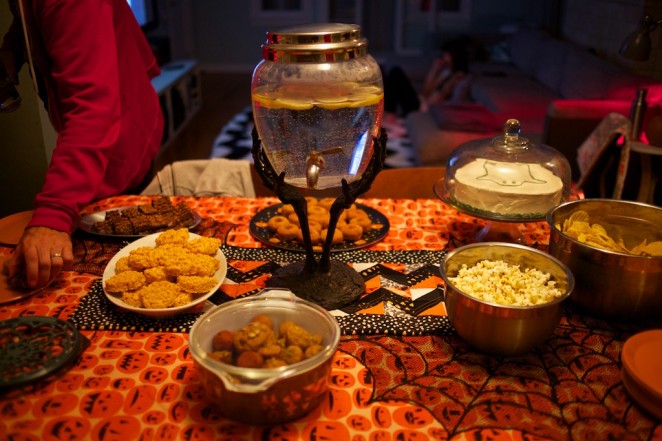 As per usual we made a ton of treats, in fact, perhaps too many treats. There was pumpkin spice cake, rice crispie treat pumpkins, caramel popcorn, spinach artichoke dip, queso and more.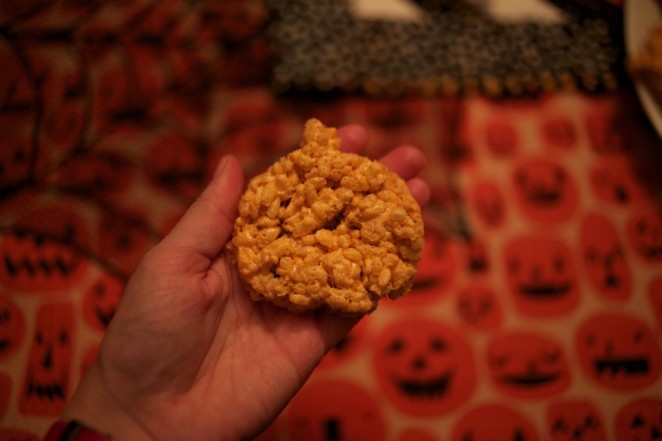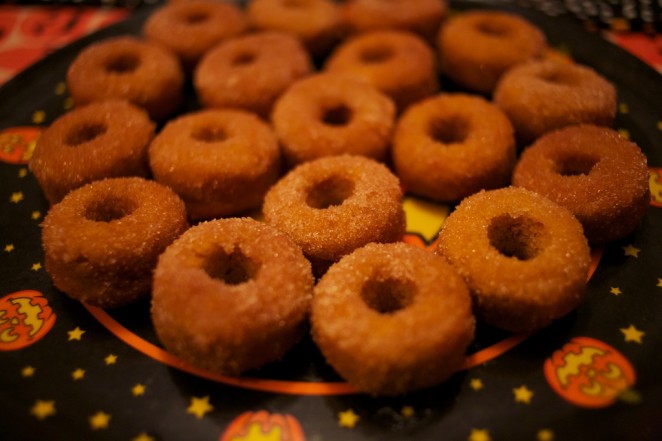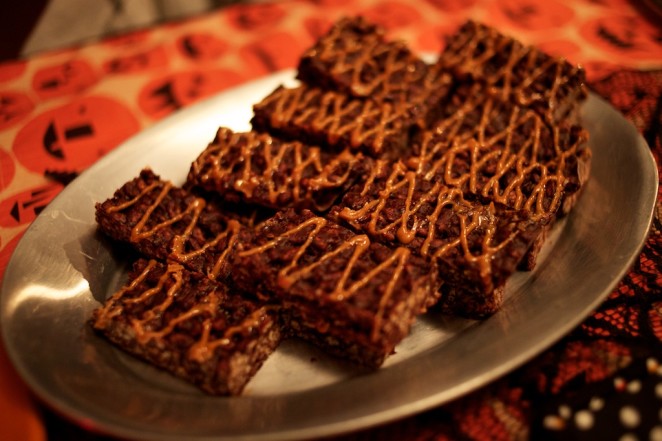 Jenn made some pumpkin spice donuts and chocolate coconut bars. Shawn made a giant batch of macaroni and cashew cheese. Plus we had our traditional tofurky dog bar at some point in the middle of the night.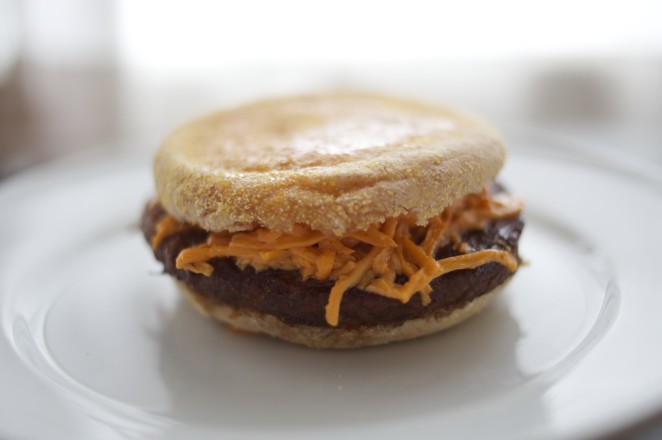 With so many sugary treats and only a tiny bit of sleep I was feeling pretty terrible this morning. I whipped together a a batch of badass breakfast sandwiches since they were a hit last year, and they really helped me rally for the rest of the day. Coffee might have helped too.
This year some friends spawned their own horror movie marathon in Texas so there were dueling marathons this weekend. I like the idea that the marathons are multiplying. You too can watch scary movies in excess!
Since I'm still a bit delirious, I'll just get to the list of what we watched.
1. IT'S THE GREAT PUMPKIN CHARLIE BROWN
2. TEXAS CHAINSAW MASSACRE
3. BLACK SHEEP
4. FRIDAY THE 13TH THE FINAL CHAPTER
5. POLTERGEIST
6. WOLF CREEK
7. THE RING
8. HALLOWEEN III:SEASON OF THE WITCH
9. THE CONJURING
10. LAKE MUNGO
11. DEADLY BLESSINGS
12. MAMA
13. INSIDE
14. POSSESSION
Since this was year six, we included quite a few films we hadn't seen before. Of course it's always the classics that are the real winners. Ending with POSSESSION (from 1981, just so there's no confusion with the more recent The Possession) was a great choice as it is not only a great film, but it's also nuts. Highly recommended if you haven't seen it.
It was lots of fun, especially when things started getting silly. Looking forward to more Halloween celebrations in the next few weeks. Pumpkin carving! Costumes!