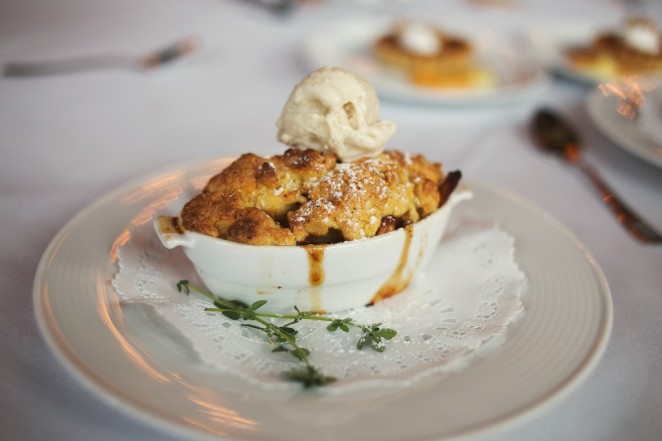 We had a double Thanksgiving this year. It's not uncommon. We kicked things off with the special Thanksgiving meal at Crossroads. We'd never been before and were excited to try it for the first time.
We arrived as they opened and there was already a line out the door. Inside, the the restaurant had a really nice atmosphere, unlike any of the other vegan restaurants in Los Angeles. It really felt like a special occasion. They also had a fancy bar and I wanted to try all their special edition mixed drinks.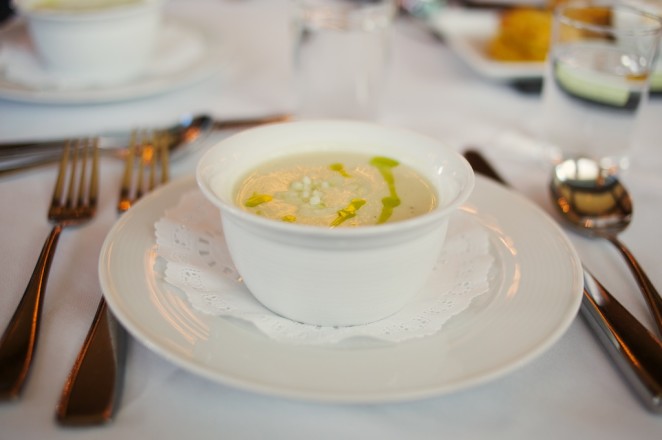 The meal started with a cream of celery and parsnip soup which was delicious.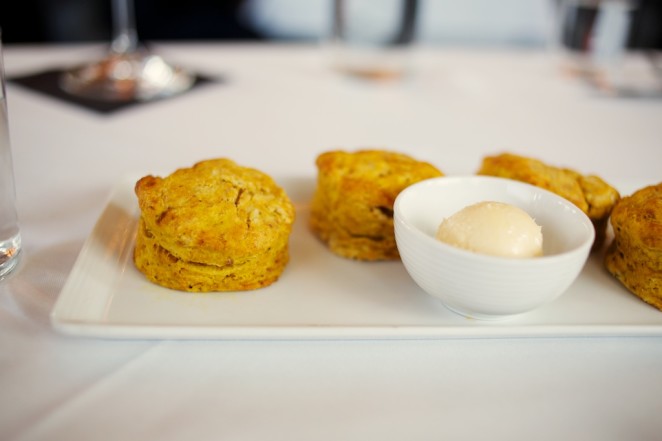 Along side the soup, we were served sweet potato biscuits. These were perhaps my favorite item of the meal. They were moist and delicately herb seasoned.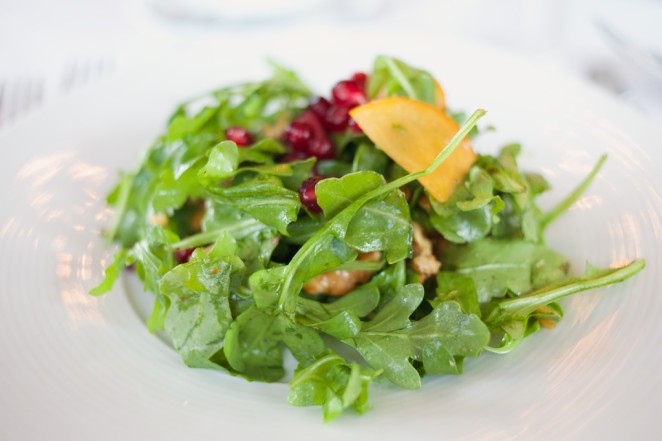 The next course was an arugula salad with shaved persimmon and pomegranate vinaigrette. I am a big fan of arugula, so I was quite pleased with this simple, sweet salad.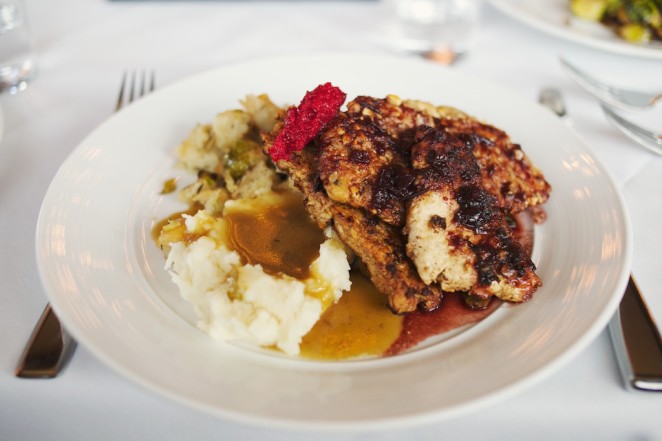 The main course was a rosemary hazelnut scaloppini with stuffing, mashed potatoes, porcini gravy and maple mustard glazed brussels sprouts. The scaloppini was quite good, with a unique flavor. I quite liked the hazelnut. I'll admit that I think I prefer something with a more traditional style like previous thanksgivings. I ended up taking home a bit of this dish and everything was even better the next day topped with extra gravy.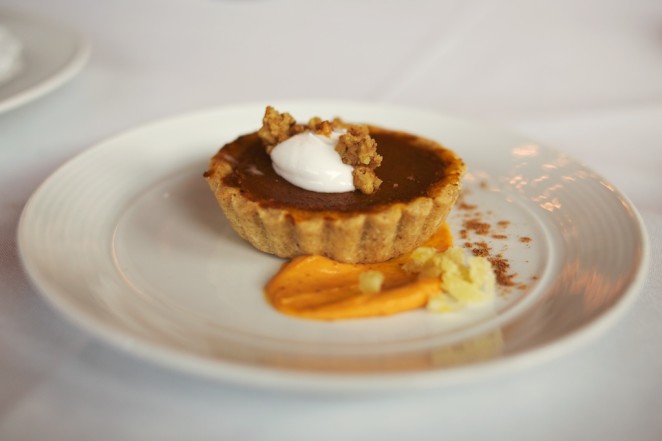 There were two dessert options, the pumpkin tart and the apple cobbler. I ate mostly the cobbler. It had a nice crispy top that I enjoyed with the ice cream.
It was a really nice meal and I look forward to revisiting Crossroads on another occasion. As I mentioned, I really liked the atmosphere and I'm excited that there's now a more upscale vegan spot not too far from us.
Afterward we headed home and started cooking for Thanksgiving number two. Shawn made his family recipe stuffing and biscuits and gravy, to great success. I made seitan en croute, maple glazed carrots and green bean casserole. Jenn brought over a ton of food: mashed potatoes, golden gravy, marshmallow topped sweet potatoes and baked mac & cheese. It was indeed a feast.
Despite the double meal, I managed not to overeat terribly and really just enjoyed spending the day with family and friends.