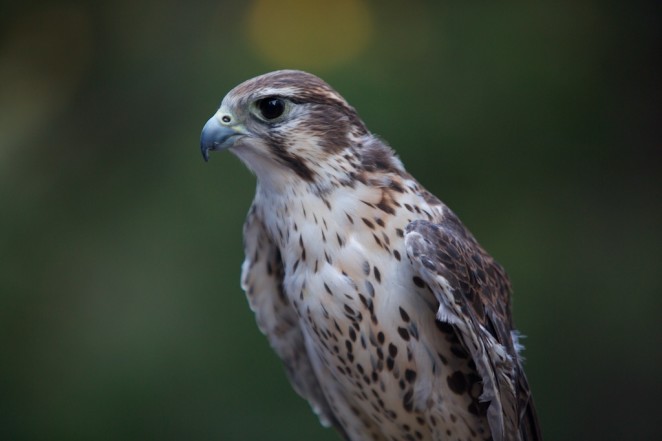 There was one other unexpected special thing that happened in the sequoias. There was a nature presentation at our campground on carnivorous birds. When I first saw it listed on a flyer, I wanted to go, expecting to see some photos of birds and just learn at little. I was so surprised when we arrived to find a presentation with real live birds: a red tailed hawk, a great horned owl and a prairie falcon.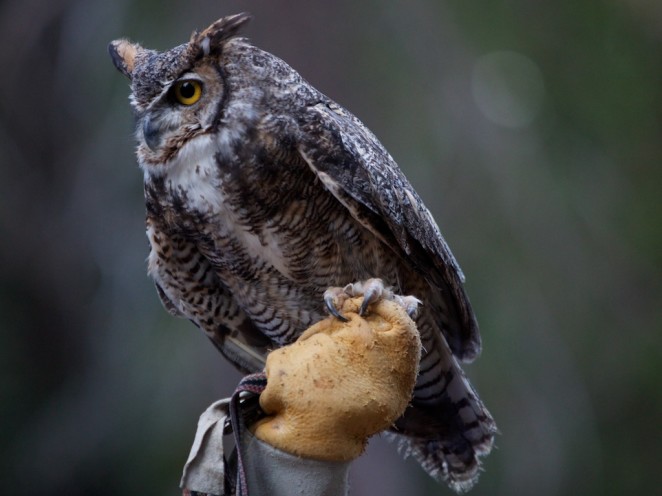 These birds were all rescued and rehabilitated after they were seriously injured (hit by car, hit by a plane [!], shot) but were unable to be returned to the wild.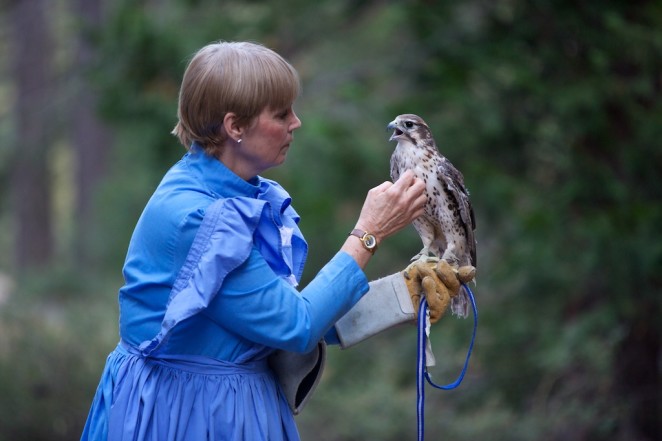 Each bird was presented with such caring by Diane. I was in awe of not only the beauty of these creatures, but also how she cared for them; delicately straightening ruffled feathers and cooing to them when they were nervous.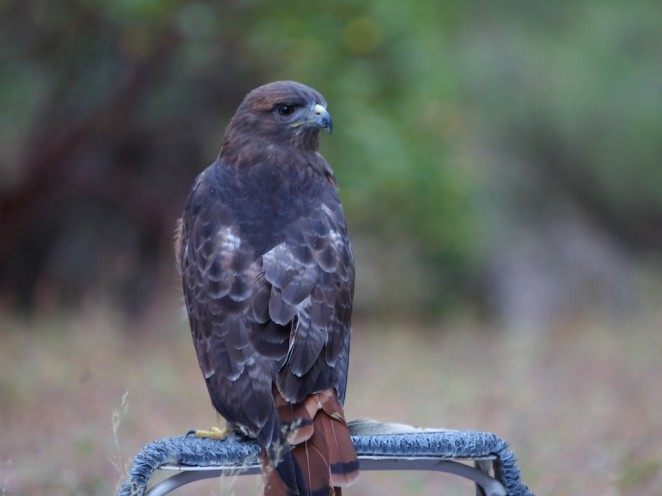 I feel very fortunate to have been able to see these birds up close, though I wish there was a way they could have not been hurt in the first place. It was amazing to hear about what amazing hunters these birds are, in particular the owl. Though I've known since childhood they're carnivorous, I usually just think about owls docilely perched in a tree. Of course, they kill all manner of creatures, crushing them with tank like force. It's a big reminder that not all cute animals are so cute and cuddly.
You can see more from our sequoia camping trip here and here.