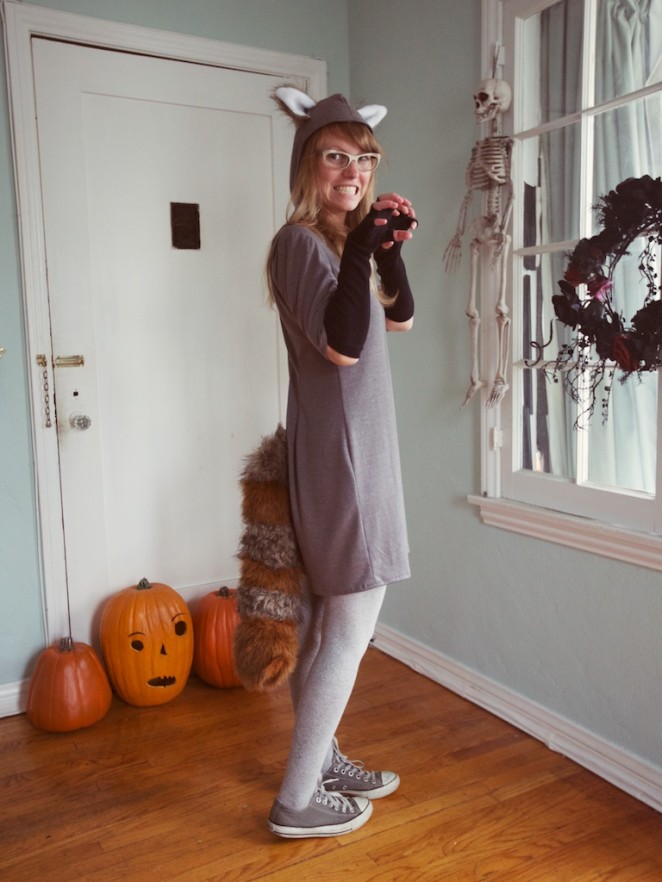 At the last minute I pulled together my Halloween costume just in time for the one party we were invited to. The whole thing was pretty basic: a simple grey dress plus ears and a tail. I'm always happy to be in a comfortable costume (though I'll admit having a tail feels a little odd).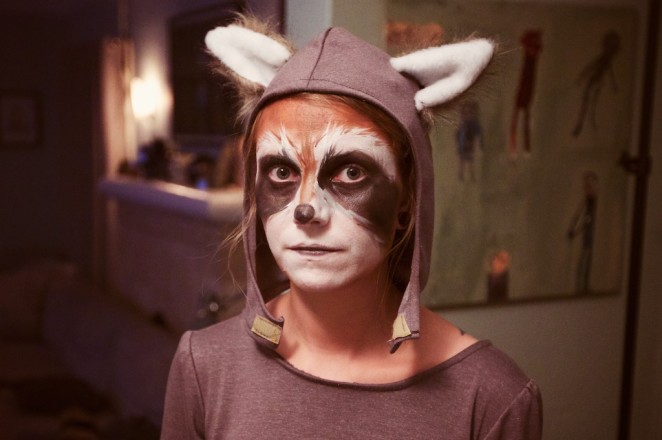 The makeup is really what pulled it all together. I kept thinking about how to make my face more raccoon like but realized the problem was that I don't have a raccoon shaped face and there's not really anything I can do about it.
I had added a velcro closure on my ears but it looked too weird so I'll probably go back and remove it all together. They stay on just fine without.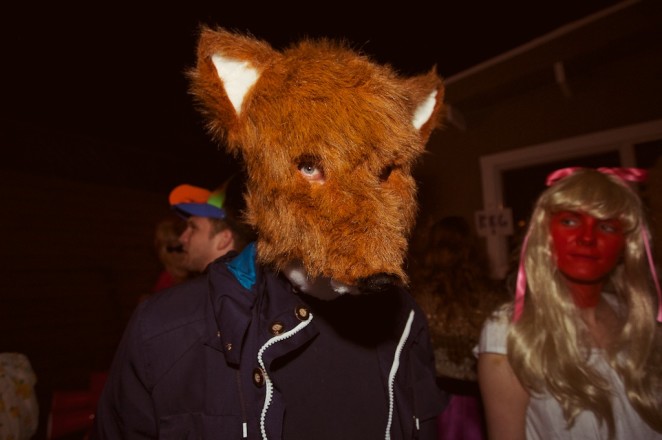 Not to be outdone, Shawn made this awesome fox mask. It took me all night to make my costume and he just made this stunning mask out of nowhere. It looked really great. He also had some furry gloves and a tail, so we matched a bit.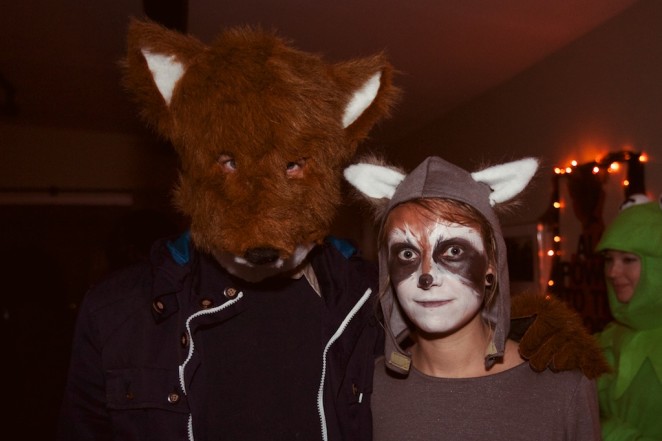 Happy Halloween from some forest creatures!
We still haven't had a chance to carve pumpkins but October isn't over yet. I'm looking forward to a quiet Halloween handing out candy to trick or treaters.