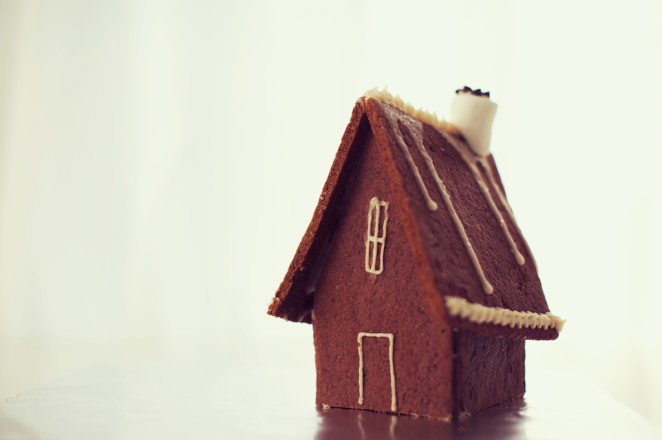 It's almost time for winter vacation! Having finished all my holiday gifts and shopping already, we found ourselves with a spectacularly unplanned weekend. We invited some friends over for gingerbread decorating and a little bit of celebrating the winter solstice.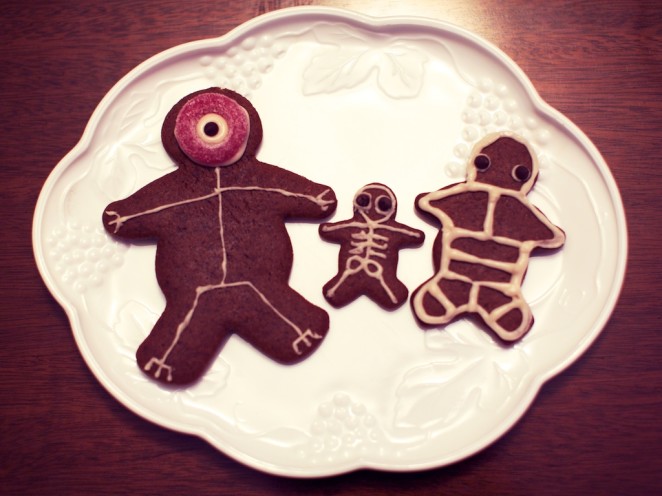 I'm always a fan of cookie making, especially in the cold winter months. (Perhaps it's time I revisited some of my cookie recipes from years past.) For these gingerbread people I used the recipe from Vegan Cookies Invade Your Cookie Jar
. Shawn made some awesome monster gingerbread people. There were also some more unsavory characters.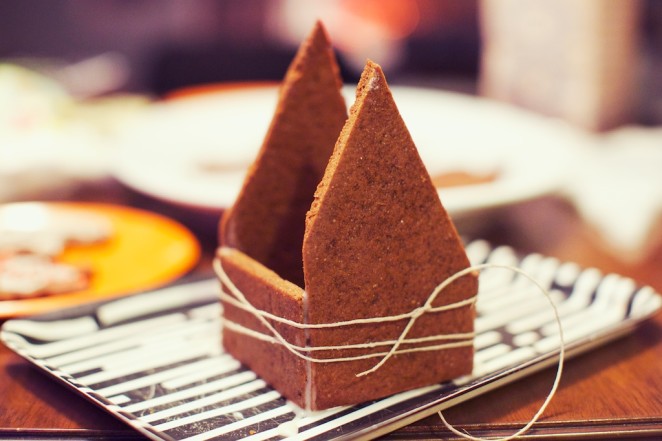 It was my first time constructing a gingerbread house and it was a little lopsided. I spent awhile holding the roof on only to find it slowly sliding moments later. I still think it's pretty cute though. Maybe next year I'll try something a little more elaborate. I used a pattern from this recipe book.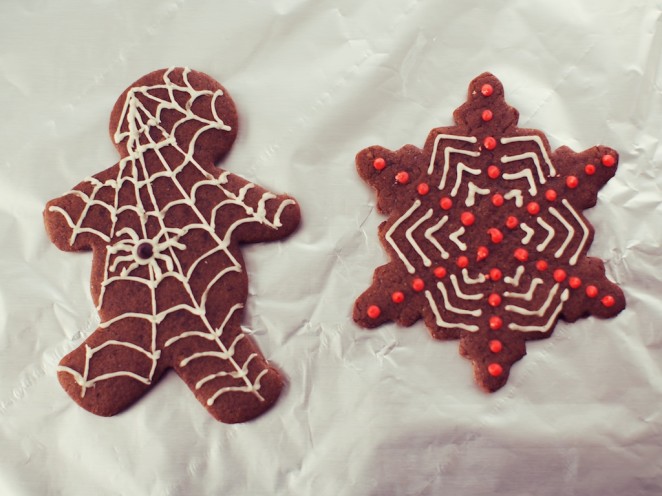 It was a fun evening as we decorated and ate lots of candy and talked late into the night. The days will be getting longer now as we slowly march towards spring again. Another year is almost over.