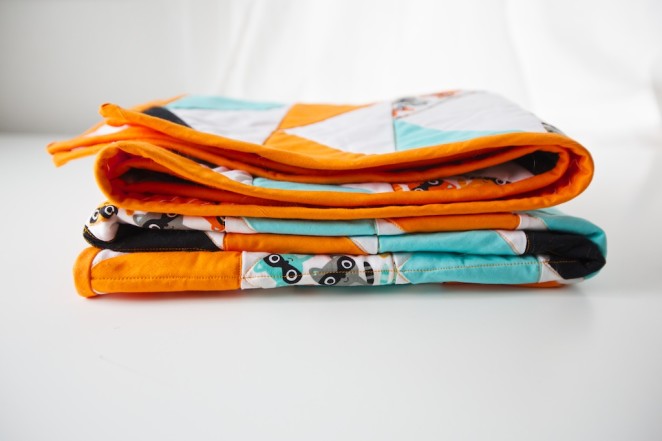 Hello November! I've been away from the blog for a bit longer than I like. We had a whirlwind trip this past weekend to visit Shawn's family and attend his sister, Amy's, baby shower. The exciting thing, besides getting to spend some time with family and catch some of the beauty of fall in the East, I finally get to share this quilt. Since it was a gift for the baby, it's been a secret project while I've worked on it for the past few months.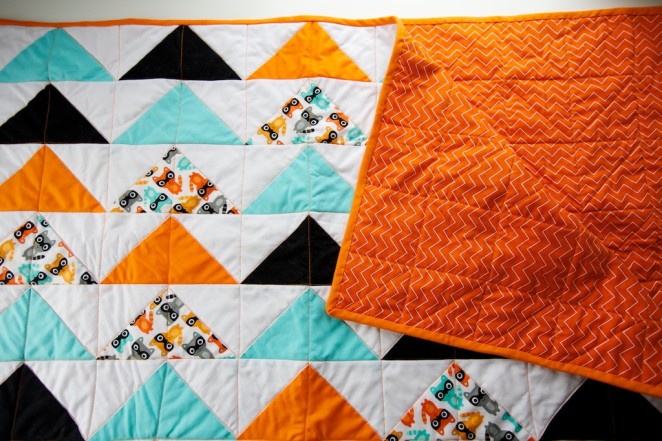 Shawn and I labored over choosing the fabrics and settled on some contrasting colors to go with a cute raccoon print. Since it's a crib sized quilt, it didn't take terribly long to sew together once all the triangles were cut. I hand bound the edges and actually enjoyed doing it for the first time.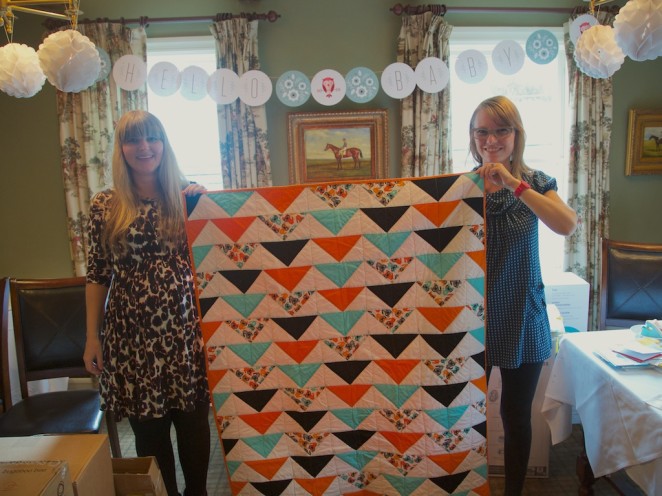 I was really excited to give Amy & Jason the quilt knowing it is something that their baby will have for years to come. I still have a quilt my great grandmother gave to me for my first birthday and it means a lot to me. I like to think that I'm carrying on some small tradition of quilt making.