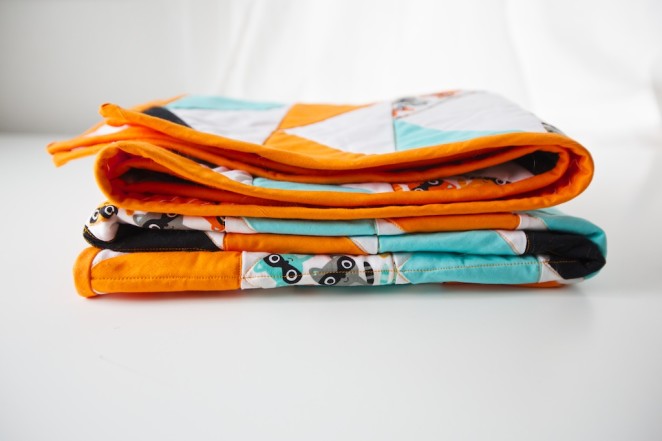 Hello November! I've been away from the blog for a bit longer than I like. We had a whirlwind trip this past weekend to visit Shawn's family and attend his sister, Amy's, baby shower. The exciting thing, besides getting to spend some time with family and catch some of the beauty of fall in the East, I finally get to share this quilt. Since it was a gift for the baby, it's been a secret project while I've worked on it for the past few months.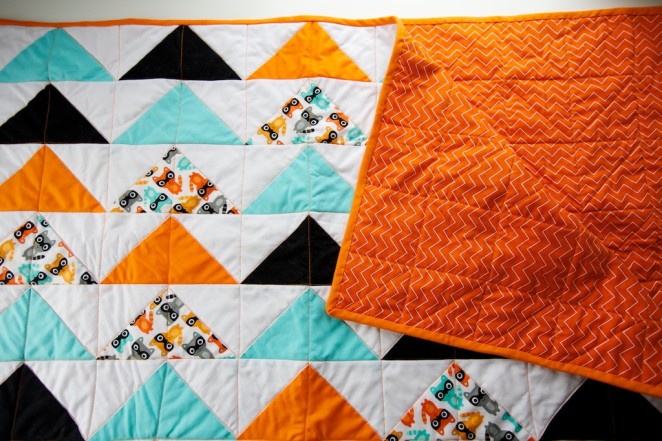 Shawn and I labored over choosing the fabrics and settled on some contrasting colors to go with a cute raccoon print. Since it's a crib sized quilt, it didn't take terribly long to sew together once all the triangles were cut. I hand bound the edges and actually enjoyed doing it for the first time.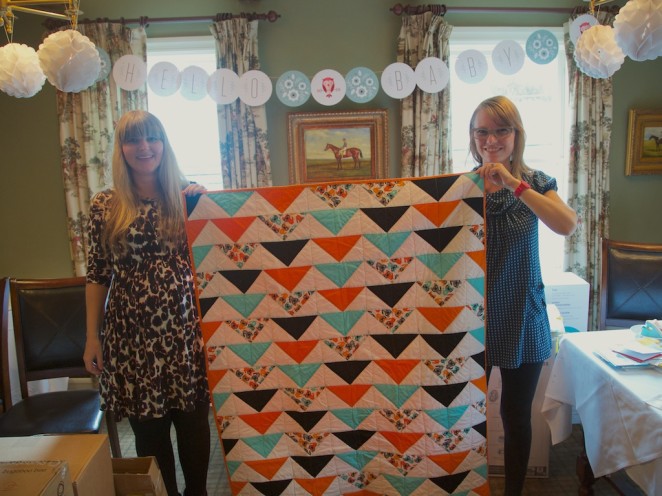 I was really excited to give Amy & Jason the quilt knowing it is something that their baby will have for years to come. I still have a quilt my great grandmother gave to me for my first birthday and it means a lot to me. I like to think that I'm carrying on some small tradition of quilt making.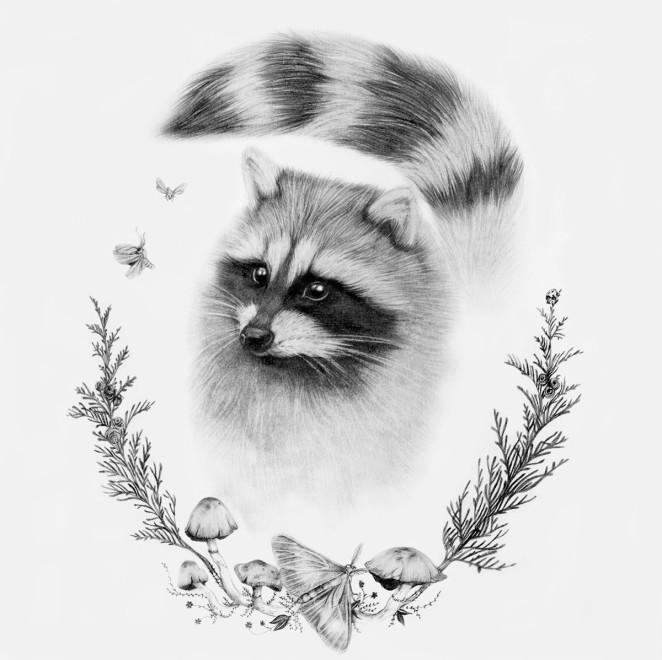 This year I settled on my Halloween costume early, and yet I still haven't made any progress in putting it together. If you haven't guessed already, I'm going to be a raccoon! One of my favorite costumes in recent history was being a deer and I think I'd like to make something equally low tech and comfortable.
The raccoon print you see above is from the BurrowingHome etsy shop. Not only does she have some beautiful drawings but there are also some amazing temporary tattoos made from her art.
I've been looking for some ideas for how all I'll construct the costume, even though I've got the basic idea in my head already. There are lots of cute kid's raccoon costumes but for some terrible reason all the adult costumes I've found so far have been in the "sexy" category. Seriously people, there is nothing sexy about raccoons.
With lots of projects on the slate this month I'm hoping to pull this costume together in an afternoon. Can it be done? I hope so. What are you going to be for Halloween?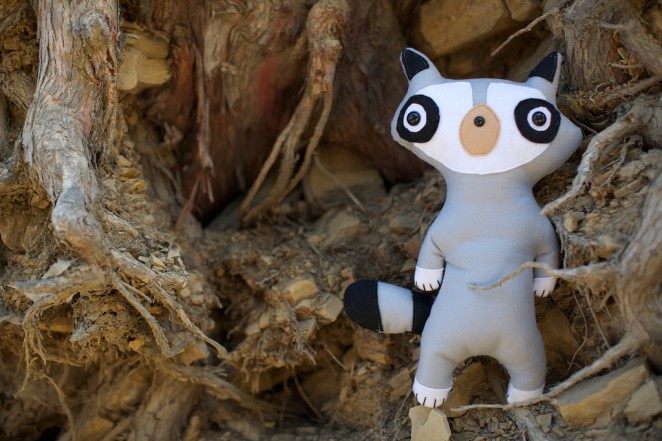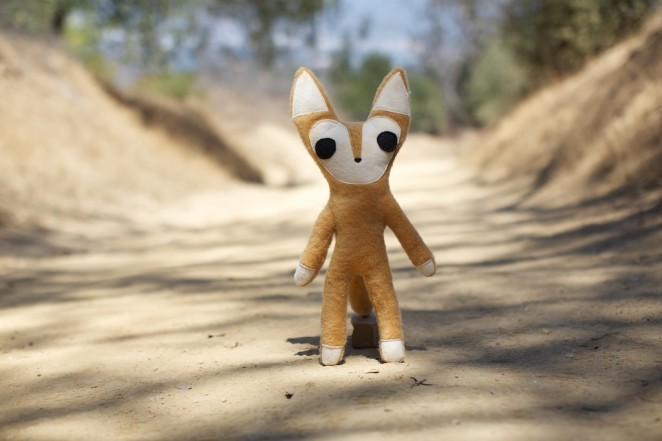 Meet Bandit Raccoon and Kit Fox. We made these stuffed animals as one of the rewards for Ashes of a Cowboy backers. There will also be a brown bear and jack rabbit. Shawn chose animals that are found in California since the the main character travels across the state's desert and mountains.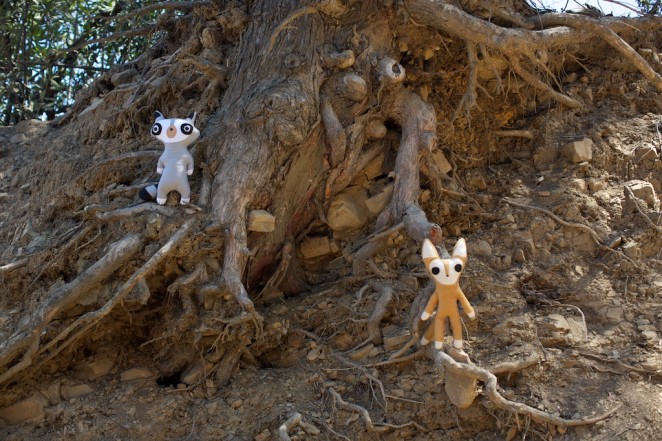 You only have until Wednesday at 3pm to donate to Ashes of a Cowboy (and get one of these limited edition cuties).