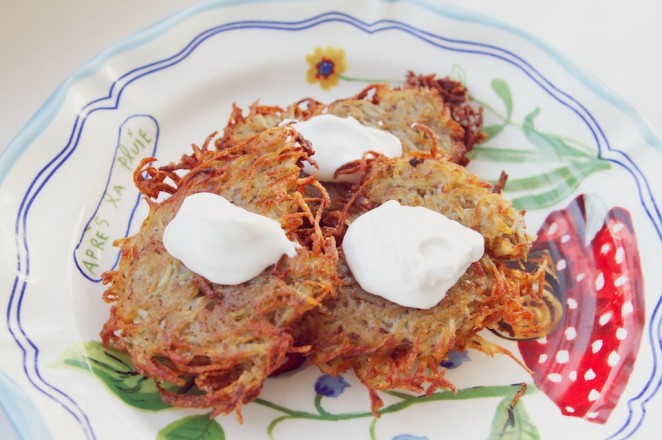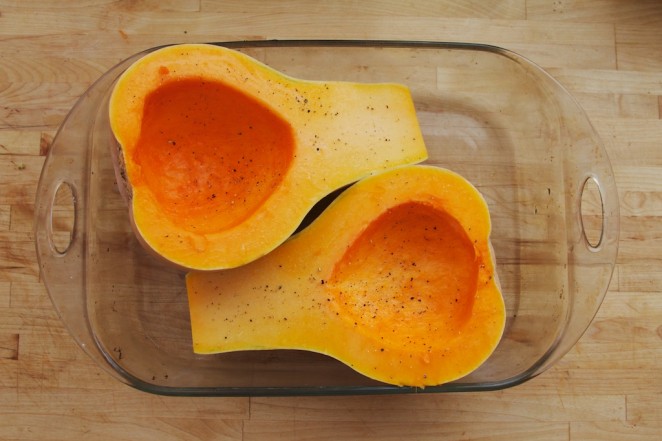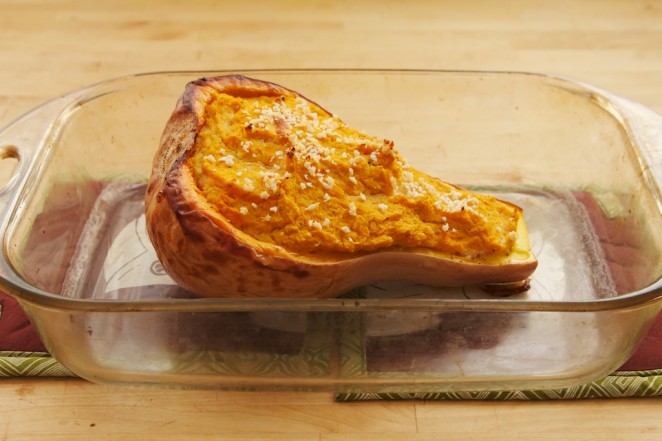 There was finally time for some cooking this weekend. We had some delicious latkes with soy sour cream which was a real treat, and very appropriate for Hanukkah. The recipe was from The Vegan Table
which is easily my favorite cookbook at this point.
I also made a twice-baked butternut squash which was quite good. I modified this recipe to make it vegan of course and also to use only one large butternut squash instead of six small ones. It was quite good and would be a nice addition to a holiday table.
I'm also dying to make this vegan eggnog and some snowflake sugar cookies. So many fun festive dishes to make. Do you have any holiday favorites?
*amazon affiliate link earns cute + delicious amazon credit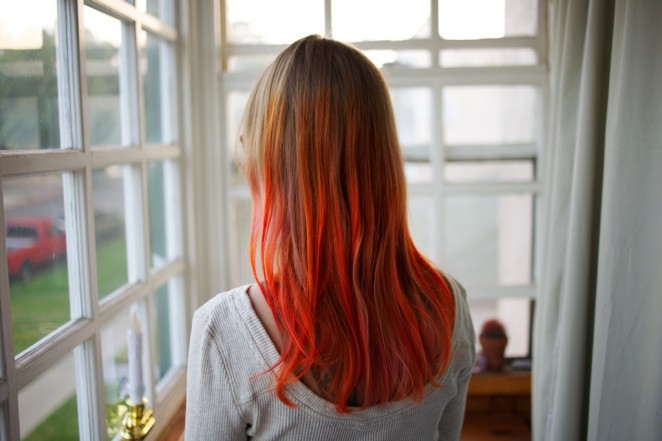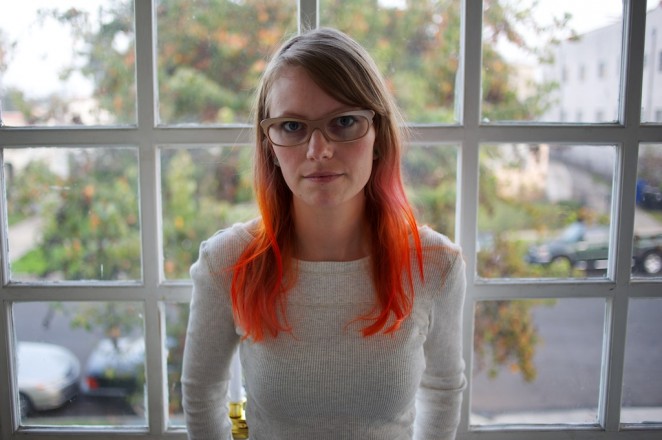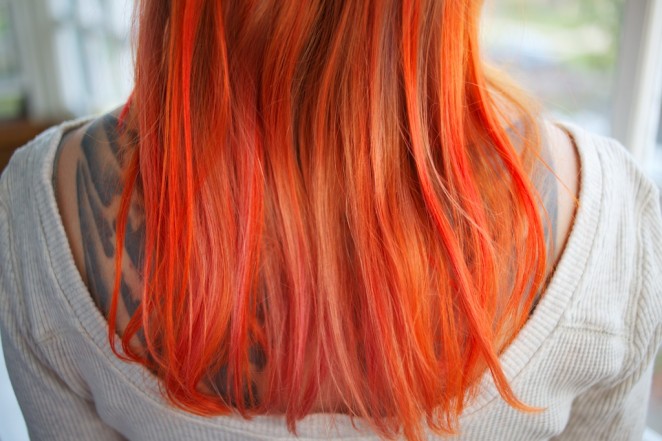 After much deliberation, I dyed my hair this weekend. Orange isn't new to me, but this time I added a little pink and just dyed the ends. Since I haven't bleached my hair in about a year and a half, I knew the ends would still take color but the top would turn out muddy, so I just skipped it. The orange is ultra bright, while the pink is not so much. I'm curious how it will all fade. Anyway, it's not at all permanent, just a fun little thing to do for the winter. I used Special Effects in Napalm Orange and Cupcake Pink.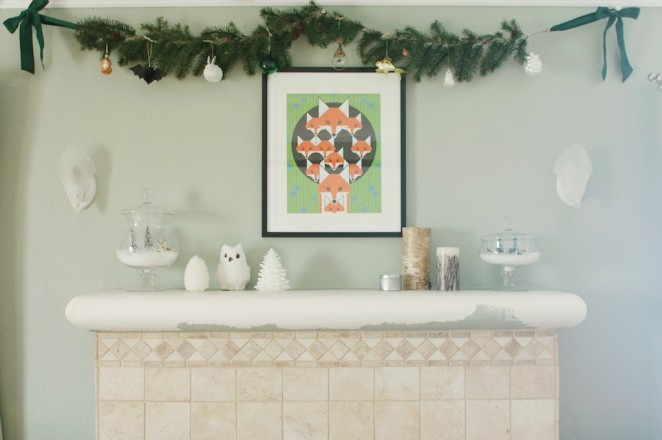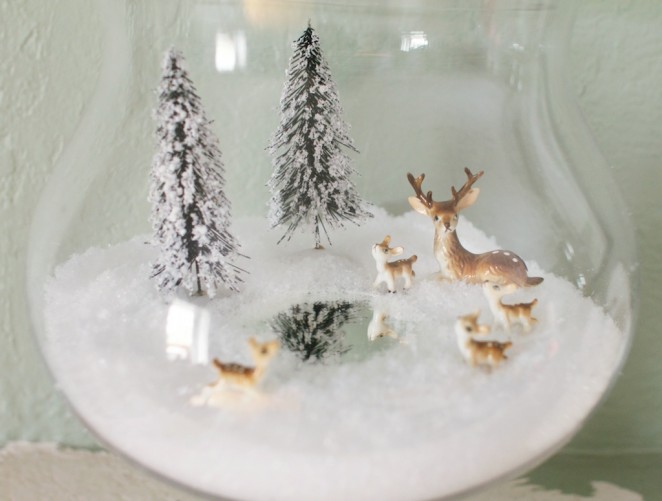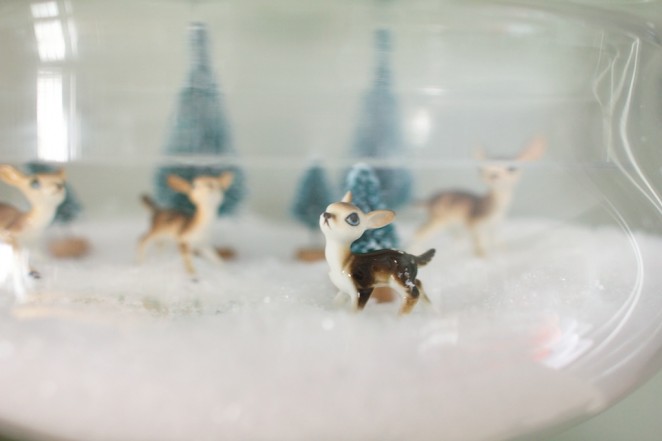 Our holiday decorations are simple this year, reusing a few items I had collected last year and revamping our terrariums for winter. They took about 10 minutes to make with a few supplies from the craft store and some vintage deer.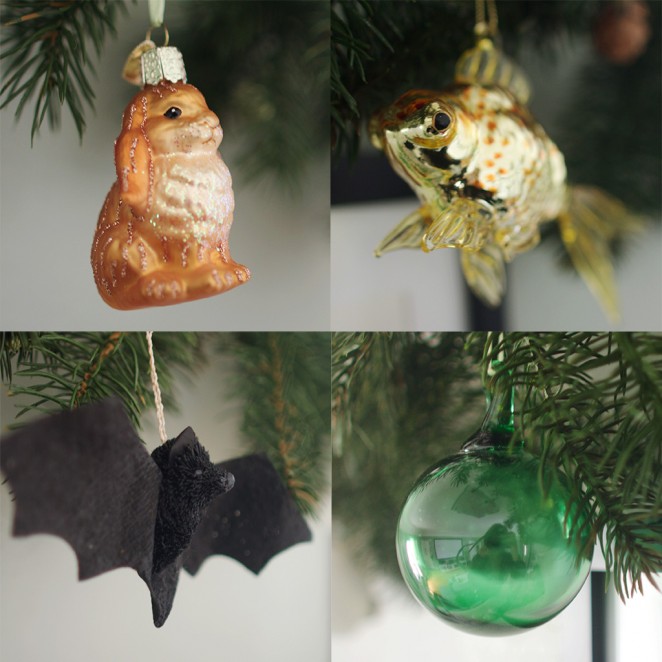 No tree again this year, though we debated for days on a pink or silver or some other fantastical one. Maybe next year. I'm quite happy with our little garland in its place. Nearly all the ornaments were gifts last year. Possibly my favorite is the handmade green glass witch's globe.
We also have some flickering candles in the window. I love seeing these on the East Coast but they don't show up often in California. If only I could find our twinkle lights we would be set.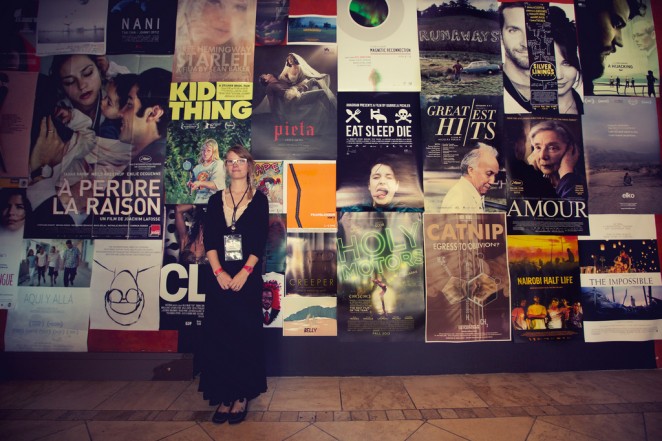 The past month has been crazy. In all honesty, the past few months have been crazy. I can't believe it's moments away from being December and then shortly after 2012 will be over. I feel like I haven't had a moment to spare in ages. I guess that is just the unavoidable quickening of time and the expansion of space.
I couldn't let the entire month slip away without mentioning some of the high points.
The month started tremendously with AFI FEST. Shawn's film, CREEPER, premiered in the midnight shorts section. The whole festival was amazing and we met so many great filmmakers. It felt a little like summer camp.
Obama was re-elected! Old news, but it still feels good.
More recently we went to Disneyland with family and friends. It was nice to spend the day at the park with mostly kids and act extra silly. It was super crowded but at the end of the night we were able to go on the teacups with no line and it was the best.
We celebrated two Thanksgivings this year and lived to tell the tale. We brunched at one of my favorite restaurants, Inn of the Seventh Ray, then had a traditional dinner at a friend's house. The only thing I had to cook was stuffing, which I made from scratch for the first time and was quite pleased.
Another birthday passed and I am a year older. I'm happy to have an age that is also a prime number again. I'm sure this will bring me good fortune. I am starting to feel like I'm more of an adult these days than not which is strange.
We visited the Stanley Kubrick exhibit at LACMA. It wasn't as impressive as the Tim Burton show they put on last year but it did have a few details that I quite liked including letters and notes that Kubrick had written. I could have spent hours reading his thoughts.
We watched the entire Lord of the Rings trilogy (extended edition) in one day.
It seems like I am leaving things out although I'm pretty sure that is it. This is why I must write things down. The end of the year always seems exciting to me, like it is filled with possibility.

Oh and little Weetzie Cat is growing up, though she's still quite small. All the cats still don't get along but things are slowly improving. There are moments of calm and even a tiny bit of affection.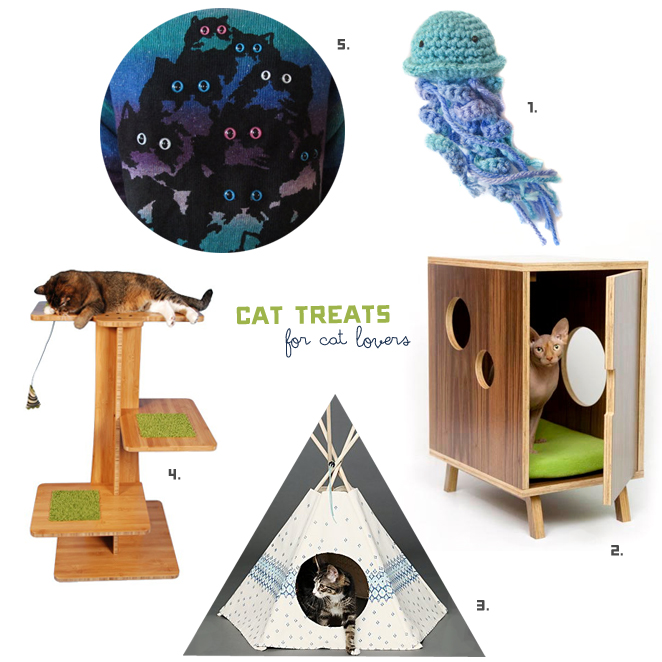 It's the time of year when everyone is making wish lists and gift guides and I swear it's catching. When I think about such things though, my mind immediately goes to fancy things I'd like to get for my cats. Which possibly means I'm a crazy person. In any case, I thought I'd share some of my favorite, sometimes extravagant, cat presents I've been fawning over.
1. I know Meeme would go nuts over this crocheted jellyfish cat toy.
2. This mid-century styled cat furniture looks nice enough to double as regular furniture.
3. I'm really into this cat teepee but would probably make my own version.
4. This is the nicest looking cat tree ever. I'm not sure who came up with the idea to cover cat trees in the ugliest carpet but we collectively need to put a stop to it. Let's start here.
5. And perhaps something to show off your cat love like this crazy cat sweater.