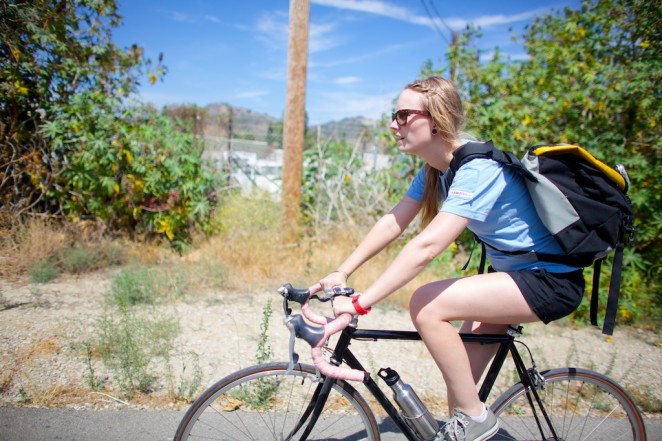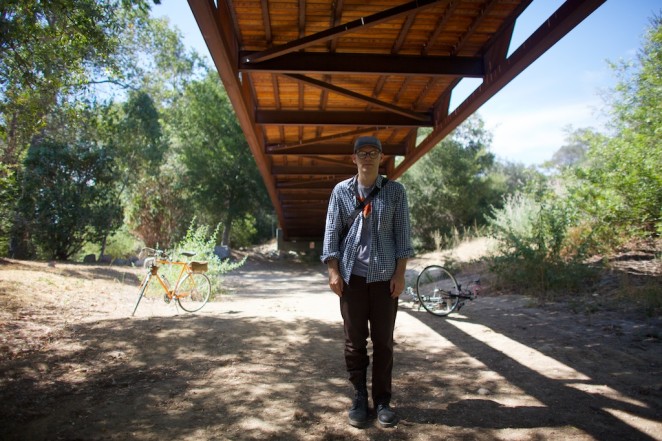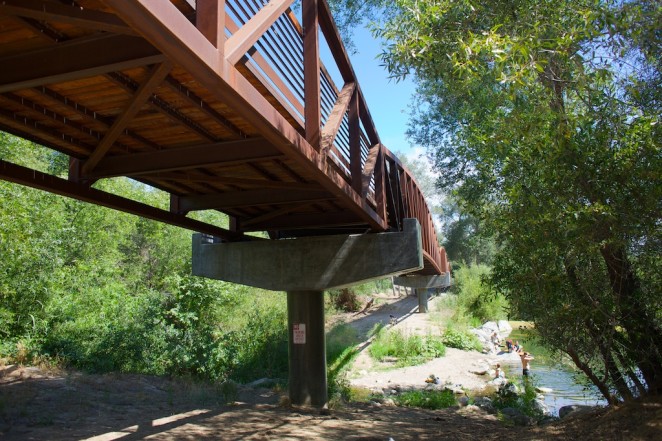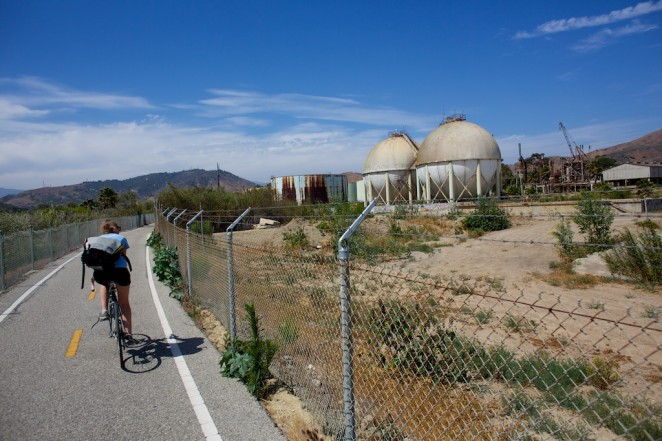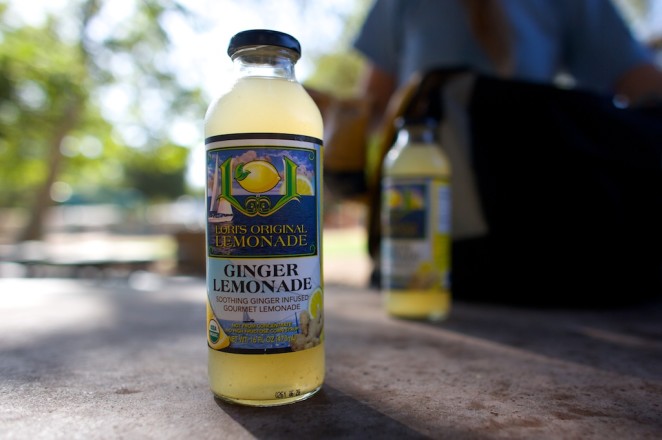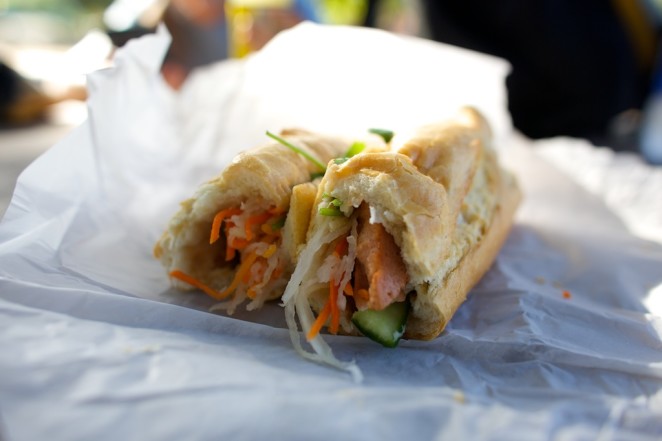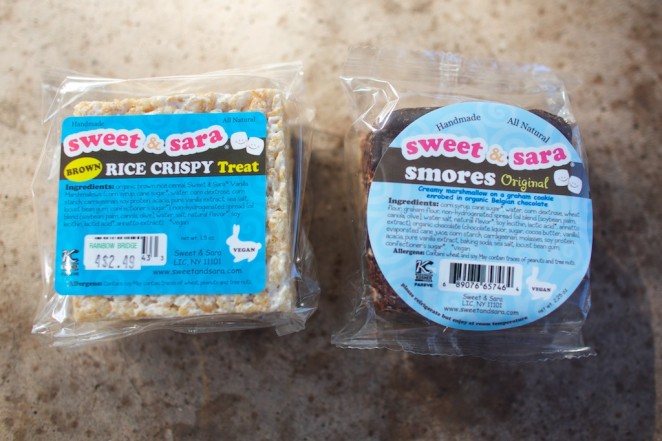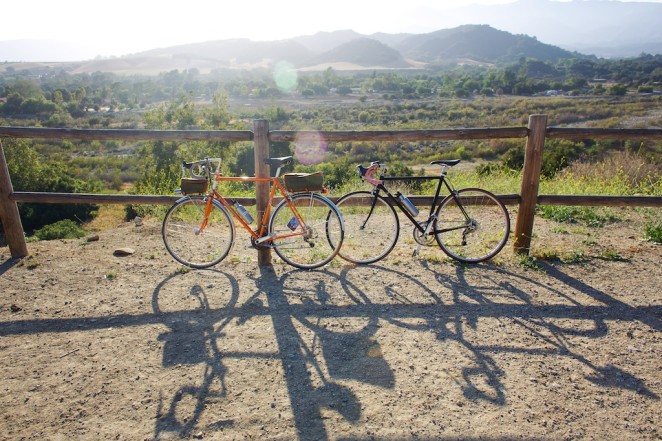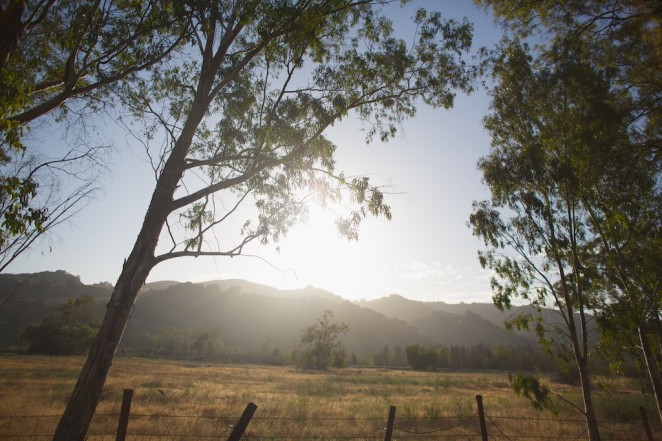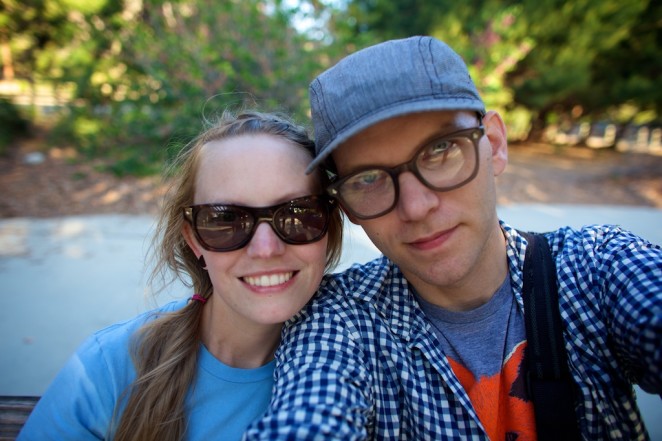 Summer Solstice! Shawn has been asking me to go on this particular bike ride from Ventura to Ojai for ages. We have done it a few times in the past but, as I haven't been riding my bike nearly as much as I used to, the mileage has scared me off from going again. We've been having tons of fun going on our backpacking adventures recently but I wanted to give my knee a break since it's been bothering me on most of our hikes. I thought the bike ride would be a good alternative, even if it might be a stretch to do the 30 miles. It's not crazy far, I've done it before, I thought I could do it again.
We set off late in the day on Saturday, picked up some vegan pork banh mi sandwiches from Vinh Loi Tofu and headed towards Ventura. The ride itself is a nice separated bike path with a gentle incline all the way to Ojai. It was warm out but not unbearably hot. There were lots of flowers blooming on the side of the path which was a nice treat. About ten miles in I really started to feel the miles and all I could think about was getting a cool drink when we stopped. It probably would have been better to do some shorter trips before embarking on this one but sometimes you just have to go or you'll never go.
There was one section that had been reconstructed from our last visit, adding a nice bridge over a creek. From what I gather, this addition removed a fish barrier so that trout can now breed upstream again. Below the bridge is a nice little watering hole, where some families were swimming. It was a nice spot to rest and get out of the sun for a bit.
When we made it to Ojai, I picked up some ginger lemonades from a market and we ate our sandwiches in the park. While I relaxed for a bit, Shawn popped into the natural food market to pick up some more treats. I had declined any desserts but when he came back with Sweet and Saras I had to steal some. We got back on the road, which was thankfully down hill the whole way back. My muscles were tired and my shoulders achy. Every time we passed a mile marker for the last 4 miles, I would sing a little song of joy. Despite our late start, we made it back before the sun set.
I like this ride because it's not hilly and you don't have to deal with cars much so it's pretty stress free. It's not terribly far but long enough to make a day trip out of it for someone who isn't a well trained cyclist like myself at the moment. If you ride more frequently, it's a fun, easy ride.
I realized that I could have just kept saying no to this ride, that I could let worrying about whether I could do it comfortably get in the way of just actually doing it. So I decided to just say yes and we spent a lovely day outdoors on the summer solstice, enjoying each others company and the California landscape.