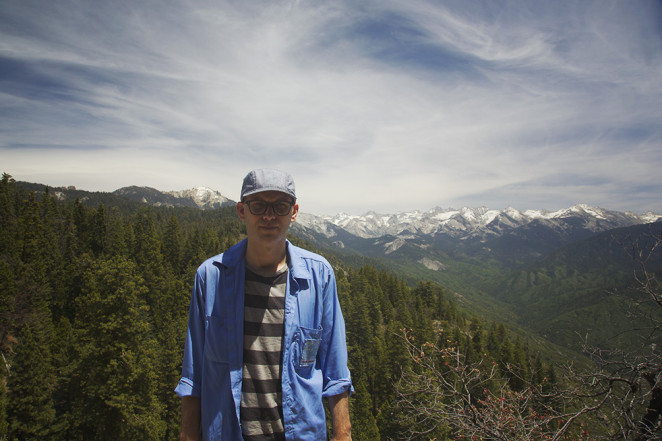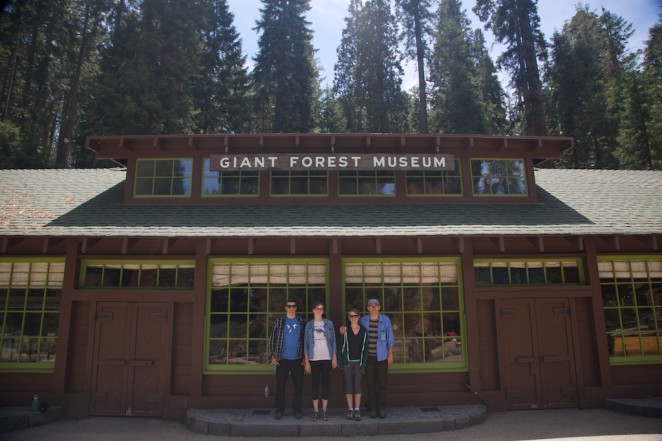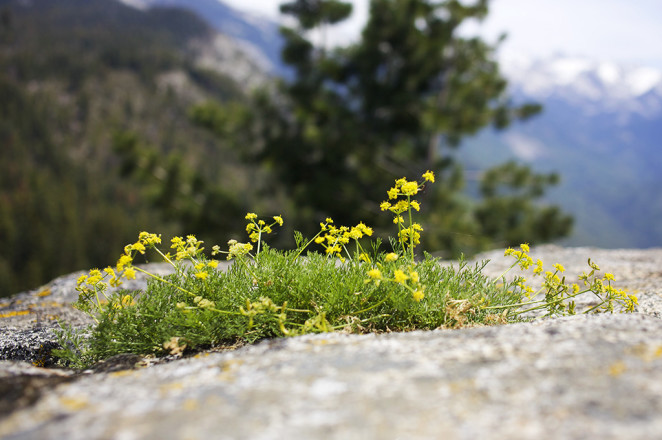 Last weekend we took a little trek up to Sequoia and Kings Canyon National Parks for a little backpacking adventure along with Kyle and our friends Jenn and Scott. It was the first time backpacking for all of us besides Shawn, so it wasn't anything terribly strenuous, just far enough that we could get away from everyone else and test out our gear. We started out with a hike up to Moro Rock to enjoy the views of the valley and the surrounding mountain ranges. From the top we could even see the place we planned to hike to later. So many wildflowers were in bloom, even growing in the crevices of the rocky ascent.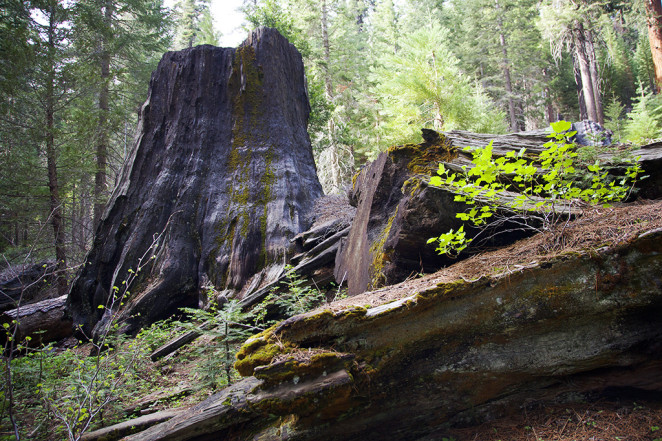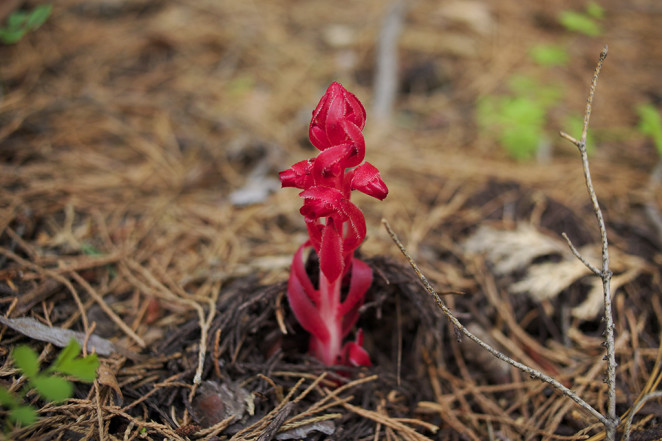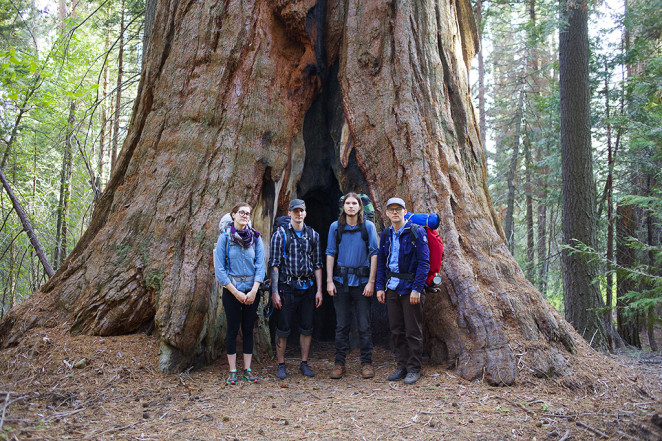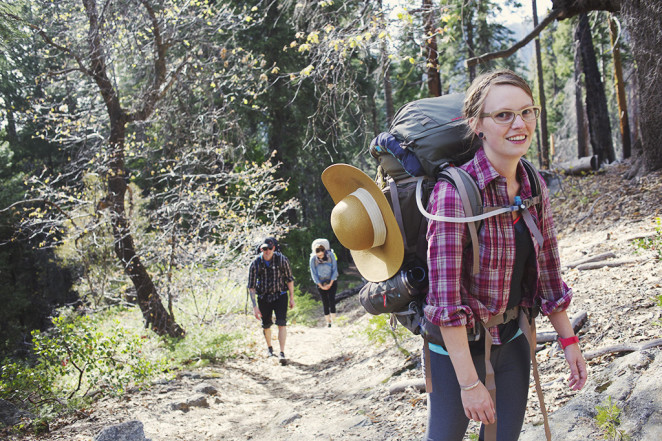 We hiked down into Redwood Canyon late in the afternoon. It was like being in a magical wonderland, hiking between massive trees. Even with the physical exertion of climbing with a giant backpack, I loved the whole thing. I love to go on adventures but I have to admit that I have a lot of fears (fear of getting elevation sickness, fears my car getting stuck on a dirt road, fears of getting dehydrated and blacking out, all fears that have happened to me) that sometimes inhibit me from doing what I want to be doing. This trip I was so excited I decided that I could not let any of these things get in the way of my fun. Miraculously they didn't and all went swimmingly.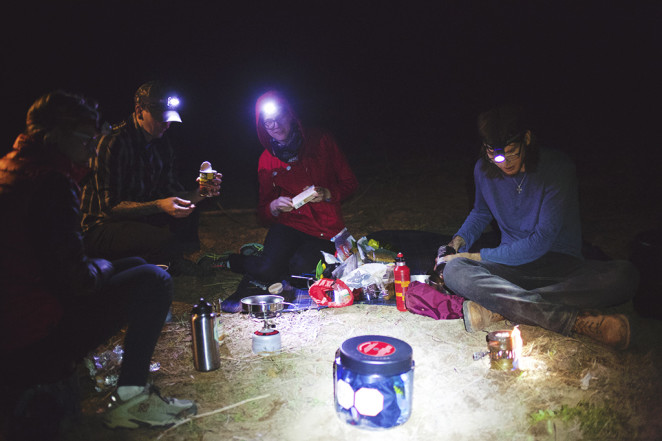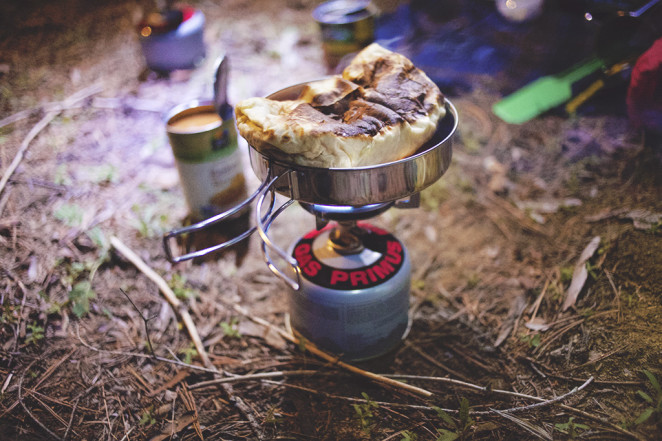 We found a place to camp just as the sun was setting. As we erected our tents, a sound rang through the trees, louder than anything we had heard throughout the day. It took a long while for us to realize it was an owl and not anything more ominious. It was dark by the time we had set up our tents and got around to eating. I had a leftover burrito that was slightly heated, while the rest of the gang had more exciting camp meals. I realized that it's best for me to keep my meals simple and plan to do more rehydrated foods on future trips. All our food was stored in bear cannisters overnight and remained untouched in the morning. We did catch a look at a young bear the next day as we were leaving the park.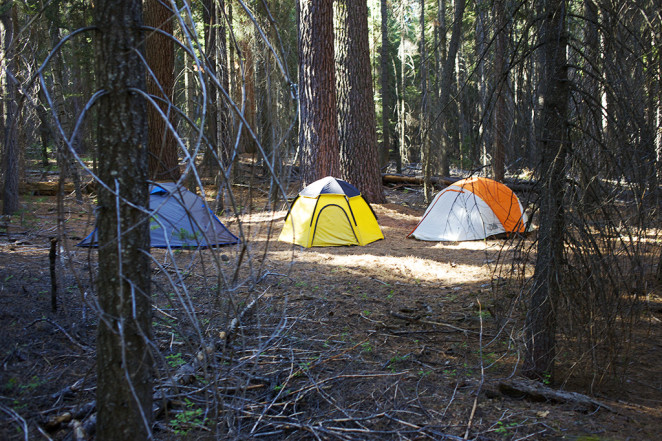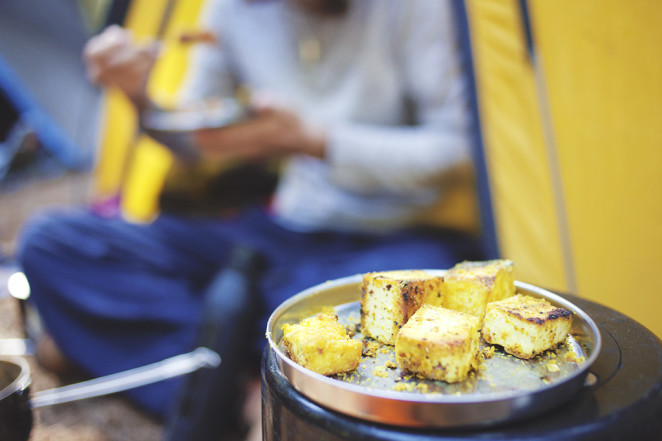 Since it wasn't too long of a hike, and because it's the only one we have, we brought our massive tent. It's much more suited to car camping but wasn't so terrible to carry. Overall, I wasn't bothered by the weight of my pack, which was not particularly light. I did have some knee problems that started when I was walking down the stairs at Moro rock, sans backpack. I'm confident though that with some strenght training it won't continue to be an issue. Kyle had by far the largest and heaviest pack as he was stuck carrying a zero degree sleeping bag, a full tent and the bear cannister for himself, Jenn and Scott to share. I'm aiming to lighten my load in the future but don't expect that I'll be an ultralight backpacker in the forseeable future. For breakfast, I had some super delicious oatmeal (no joke, I really like oatmeal) and Shawn made his signature tofu scramble.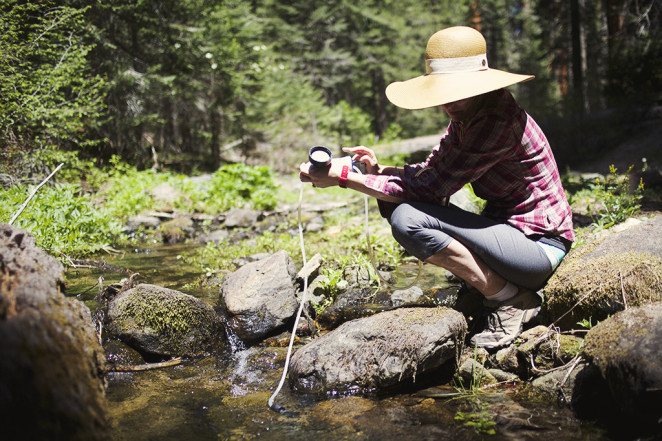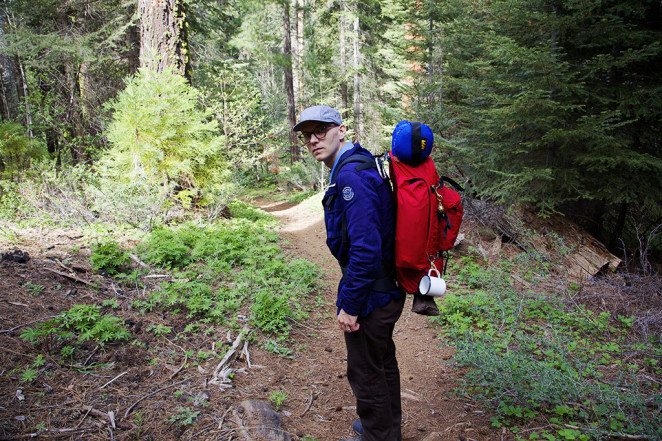 One of my favorite parts of the whole experience, besides being alone in nature, was feeling totally self sufficient. We had more food than we needed, a filter for water and shelter. I'm sure if something had gone wrong it would be terrifying on some level but I felt more comfortable than I sometimes do on day hikes. I also accepted that I will probably always look pretty dorky as a backpacker but comfort really is more important to me than style. Mostly I can't wait to go on more backpacking trips!