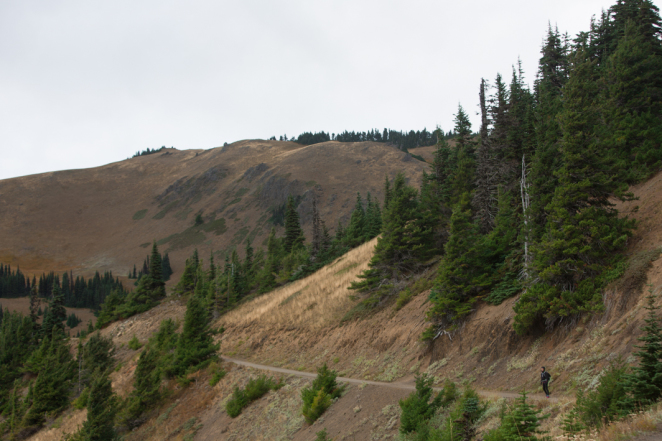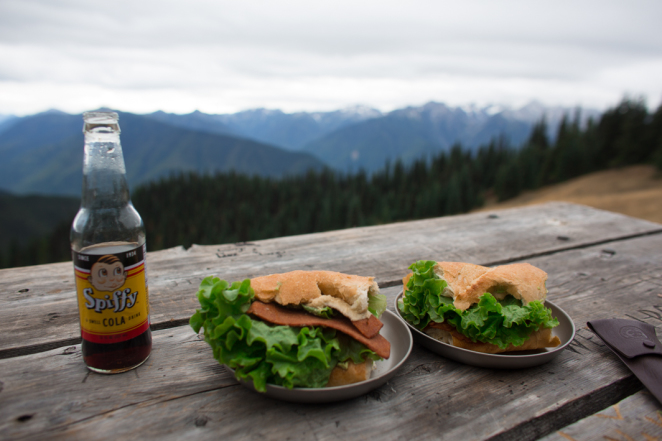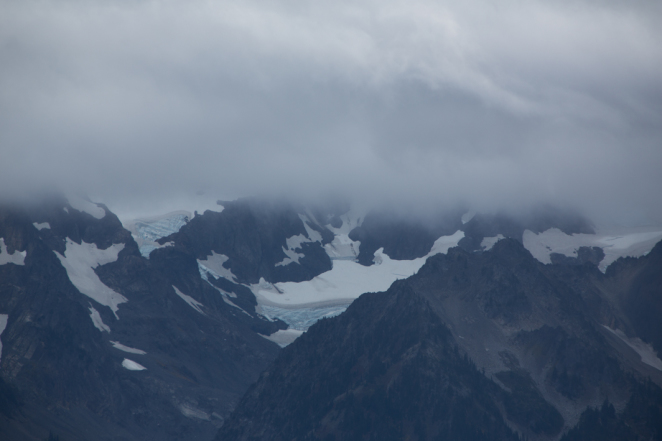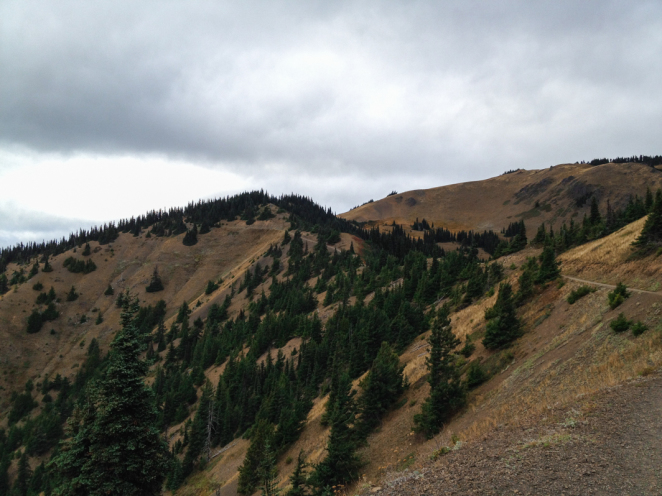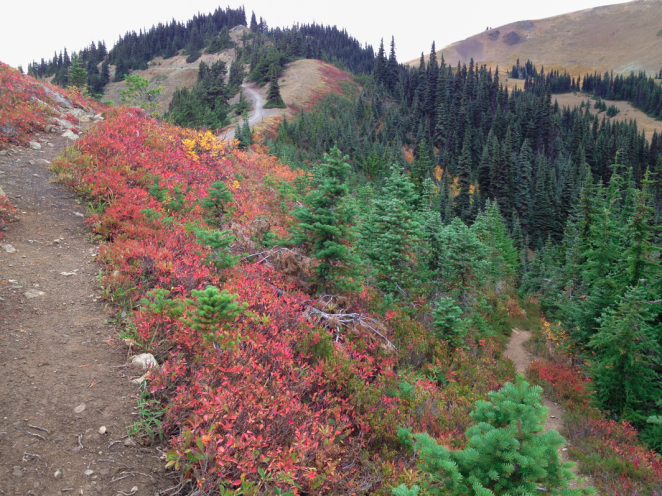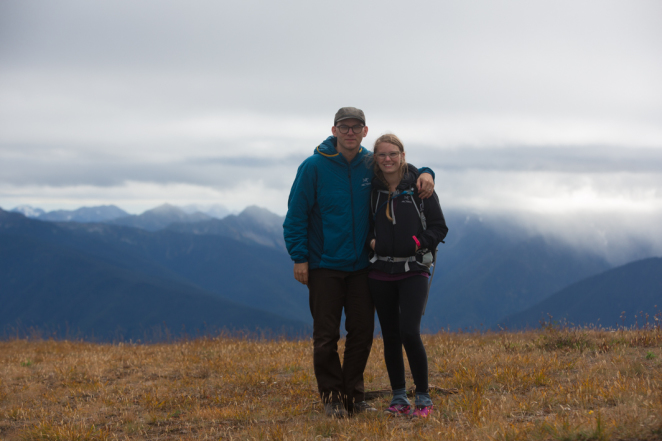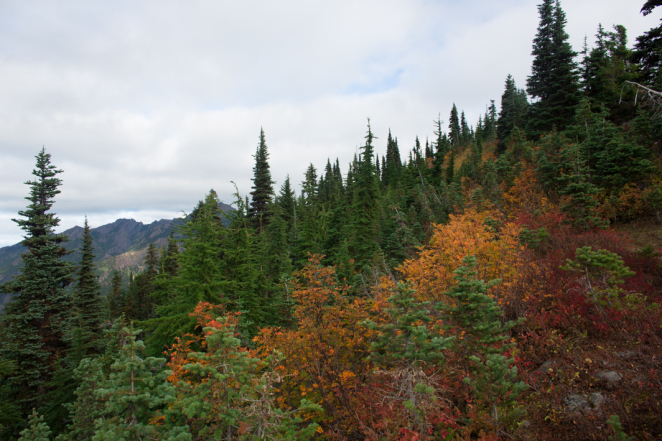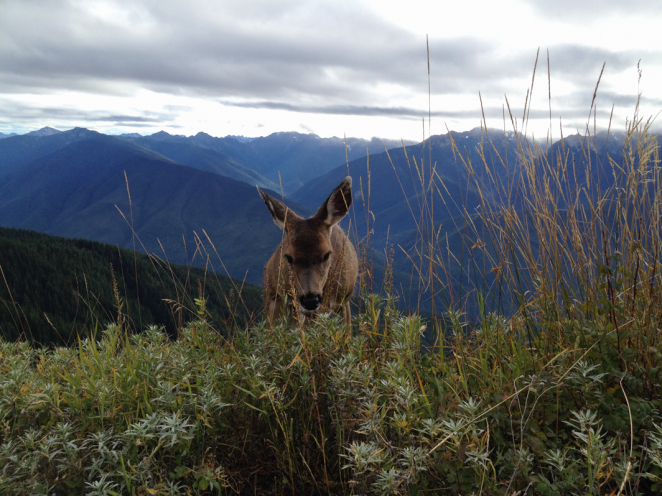 Following our night camping in the Hoh Rainforest, we visited the Hurricane Ridge area of Olympic National Park. On the northern side of the park, this area offers an entrance into the mountainous region of the park. We picked up some provisions at a market in Port Angeles and made ourselves some vegan BLT's at a quiet picnic area. We could not have asked for a more spectacular view of the mountains and glaciers.
After lunch, we ventured onto the Hurricane Hill trail. The hike provided views of the mountains as well as sections of bright fall foliage. Though there were warnings of aggressive mountain goats in the area, all we saw were a handful of black tailed deer calmly grazing near the trail. At the peak of the trail, we could see back into the mountains of the park on one side and the bustling bay on the other.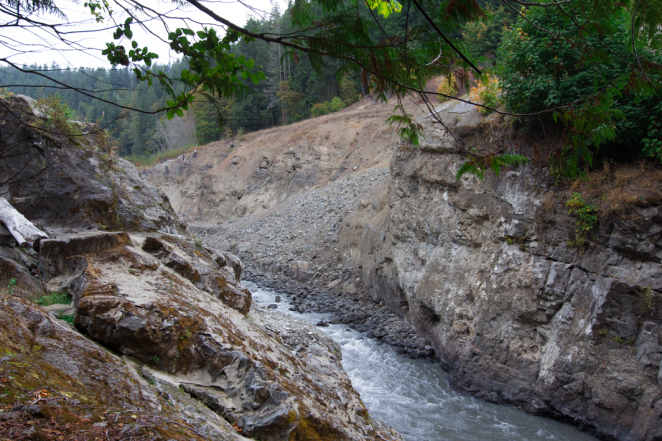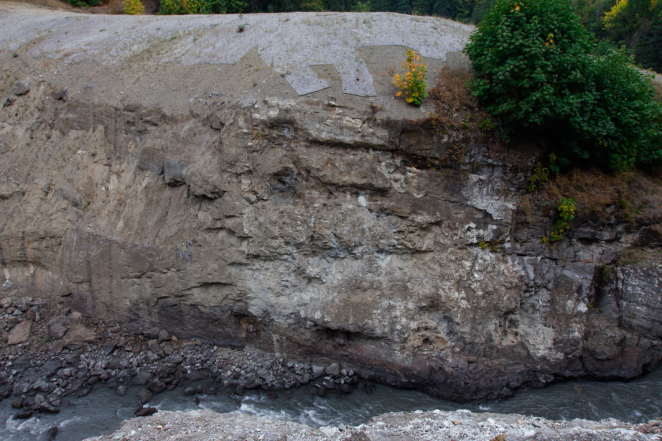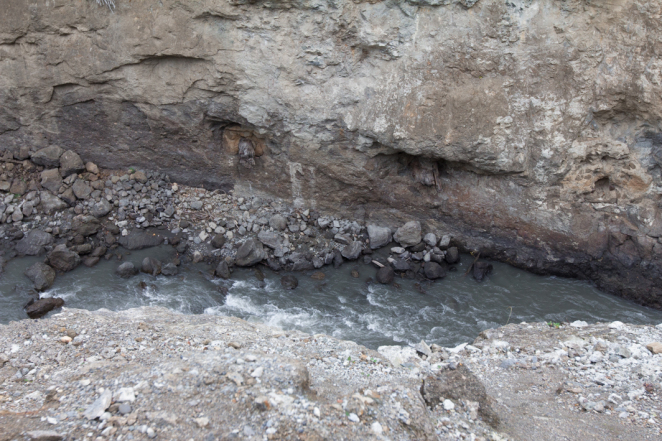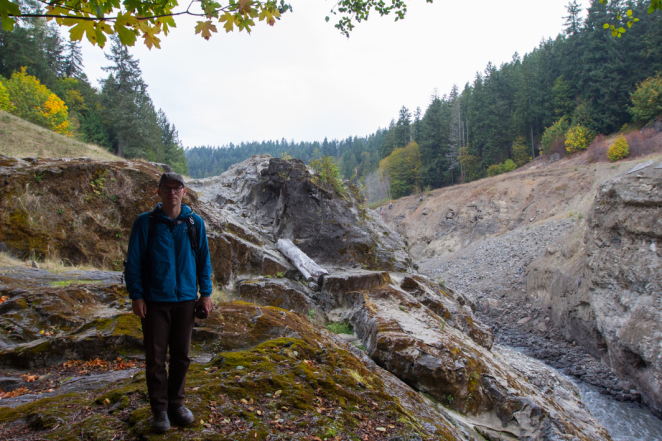 One of the personal highlights of this trip was visiting the former Elwha River dam. Over the summer we started reading about the dam removal and watching the webisodes documenting the progress. It is so amazing that they have been able to remove two dams that have blocked the river for over 100 years and begin restoration of the river. While the area around the former Glines Canyon dam is still closed, we were able to visit the site where the lower Elwha dam had been. The last piece of this dam was removed just a few months ago. While the photos above might not look like much, you can see what the dam and the attached hydroelectric power plant looked like before here.
While it would be easier to demolish these concrete giants in one go, they have been taking their time in order to minimize the sediment and debris flowing downstream. I hope we can return in a few years to see the Glines Canyon area and the restoration work they are doing, particularly with replanting the vegetation in the area that was previously underwater.
While obviously it would have been better if we had just left everything alone in the first place, it's a relief to see some progress in a positive direction. As of right now this is the largest dam removal in history and I can only hope that we are able to make more changes to help right the wrongs we have perpetrated on the environment.
Previously on this adventure we visited: Mt. Hood and the Hoh Rainforest.
Next: Mount Rainier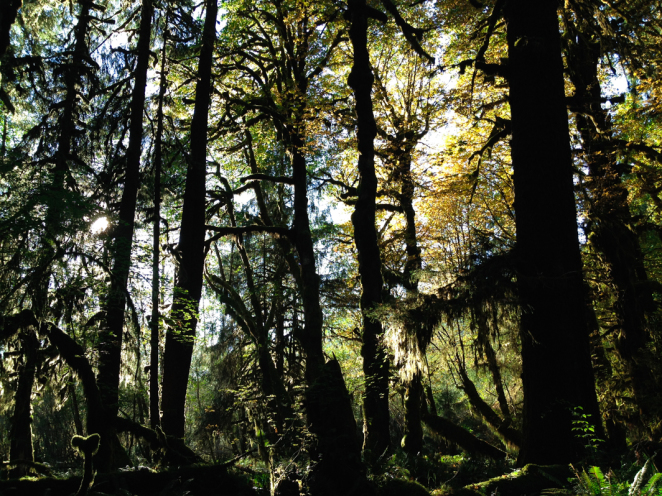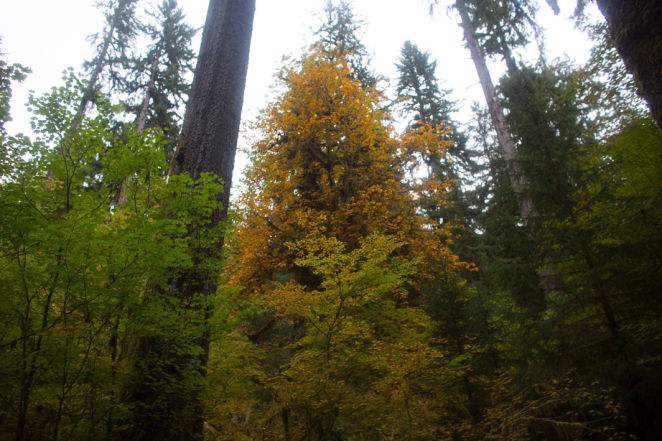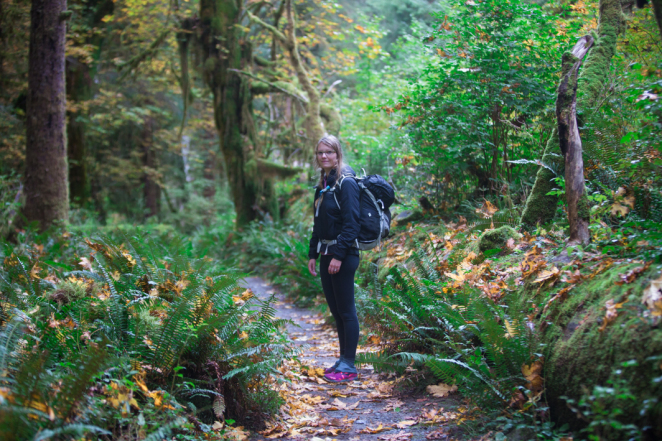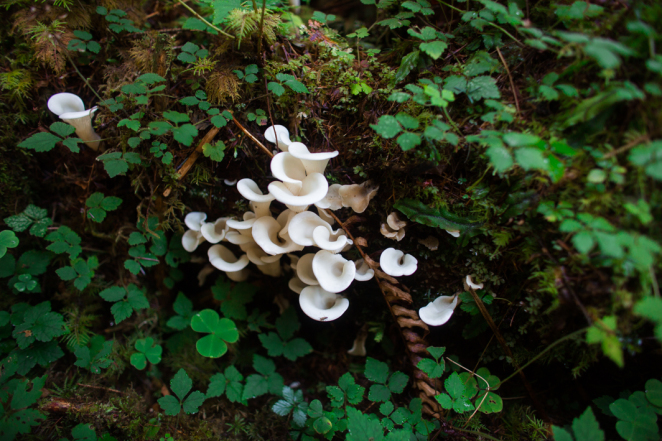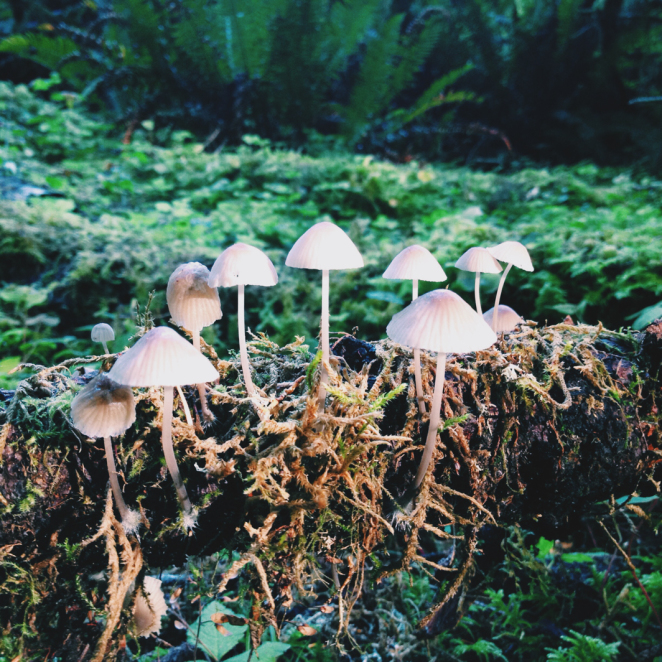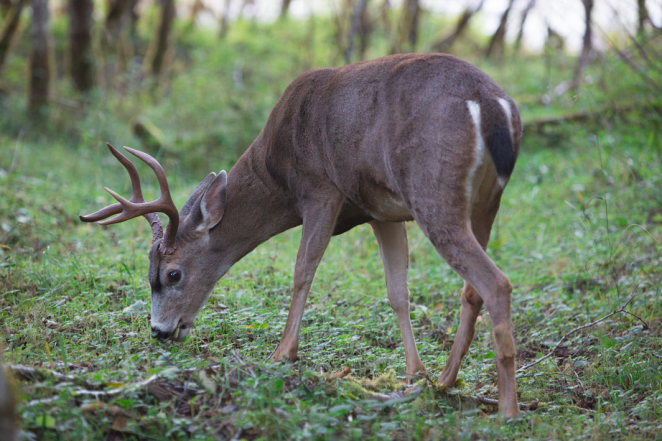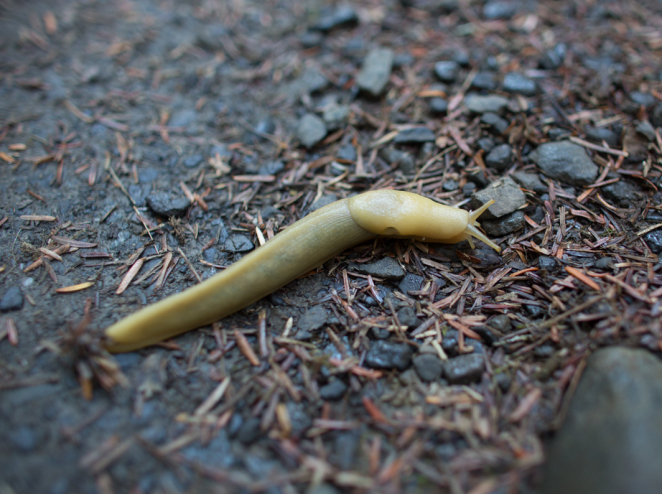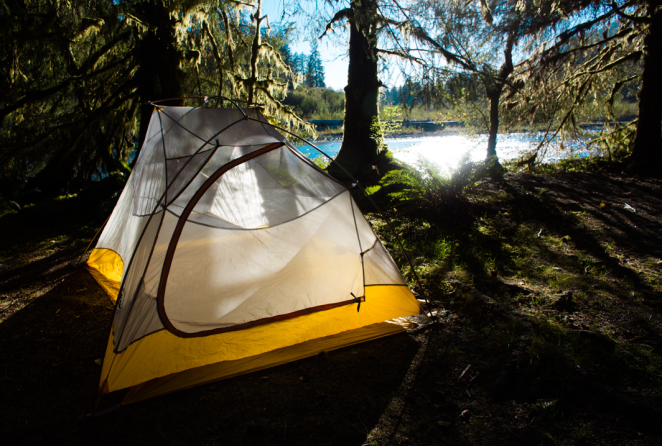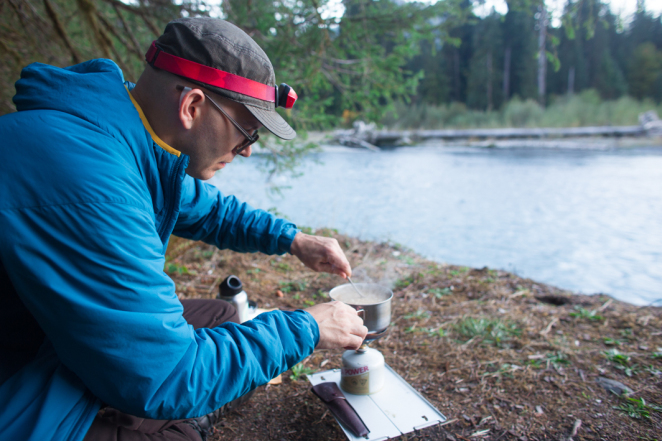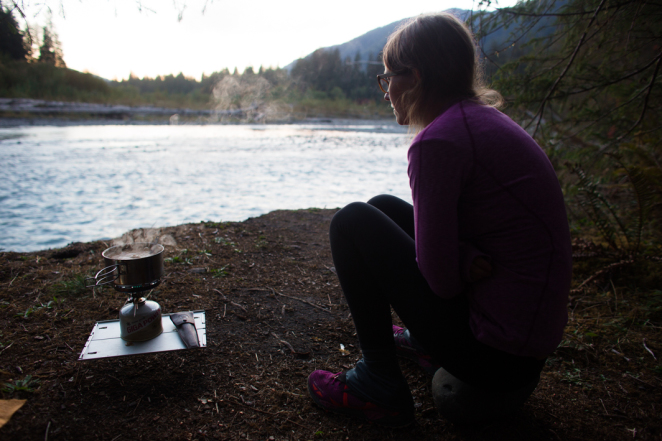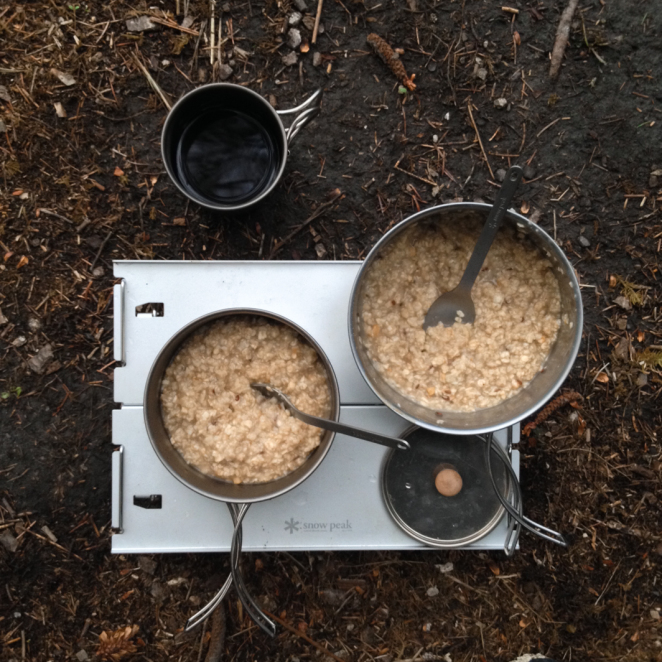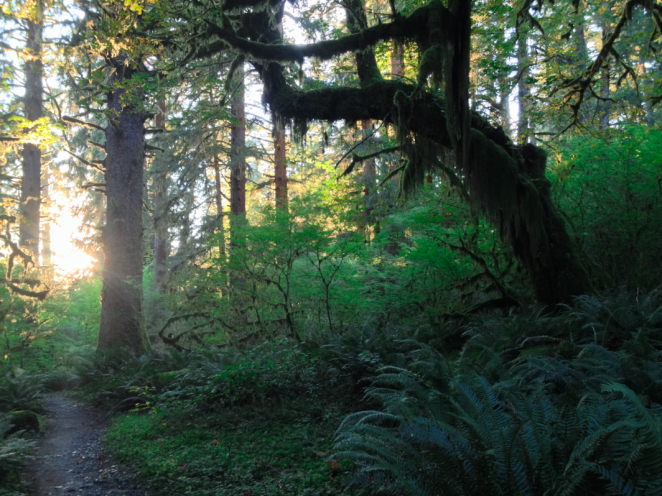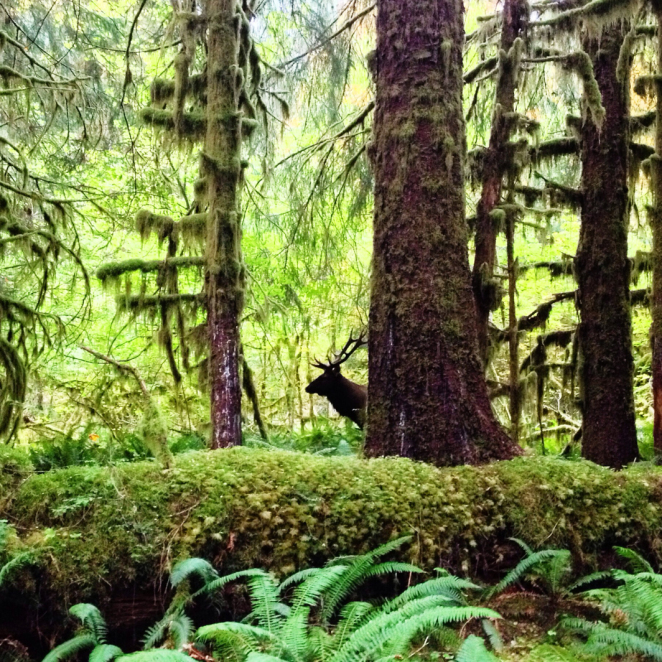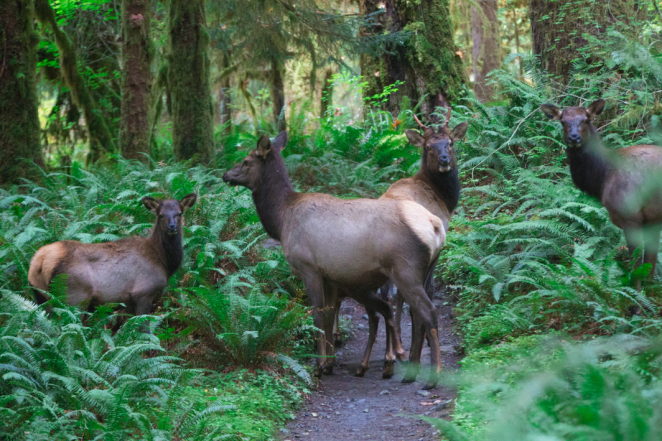 From Portland, we drove up through Washington to Olympic National Forest. Occupying most of the northwest corner of Washington, Olympic has four distinct ecosystems and no roads that drive across the park. To start, we visited the Hoh Rainforest, on the west. Surprisingly for October, it was not raining when we arrived. We hiked into the trees to get to our campsite. There was moss and mushrooms everywhere and a handful of trees were changing color.
We set up camp at one of the designated sites right next to the Hoh River and went off to do a little more hiking. When we returned, some deer were grazing not far from where we had set up our tent. They ambled through the woods, munching on leaves, ignoring us entirely. We made our dinner overlooking the river as the sun set; a delicious meal of no beef stroganoff, a new staple in our camping kitchen.
It rained lightly overnight, just enough for us to enjoy the percussion of drops hitting our tent. We woke early, ate some oatmeal and hiked back towards the visitor center and our car. In the early morning we were only ones on the trail and as we walked we listened to the sounds of the forest. I heard a rustling of branches and we stopped to look for movement. Off in the distance, hidden in the trees I spotted the flank of an Elk as it bounded off. Though it was just a tiny glimpse, we were both elated. We continued walking, so pleased with our luck, when we came upon an entire herd of elk crossing the trail in front of us. We were surrounded by elk on both sides and in front of us. They continued to cross the path, slowly going deeper into the woods. We heard a few of them bugling. It was truly magical.
If you missed it, here is part one of our Pacific Northwest adventure: Mt. Hood.
Next on the trip: Hurricane Ridge.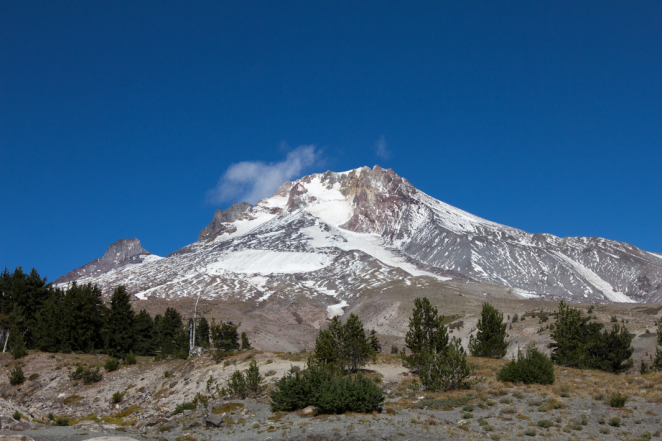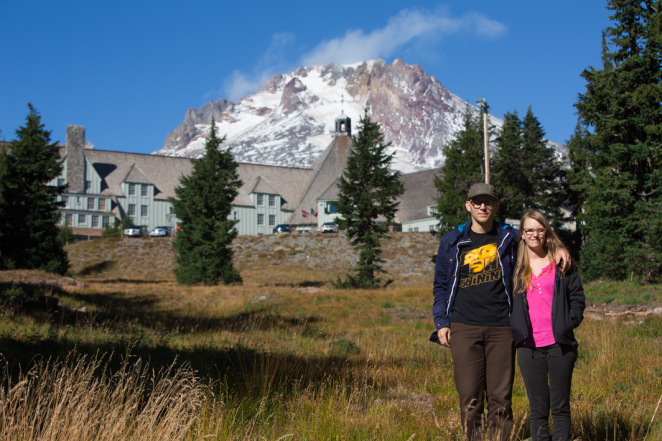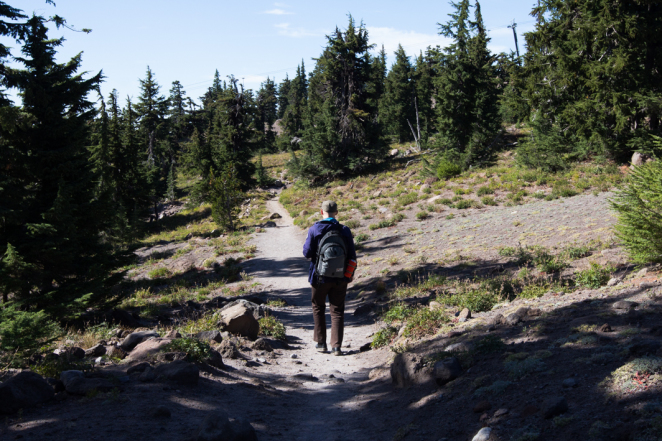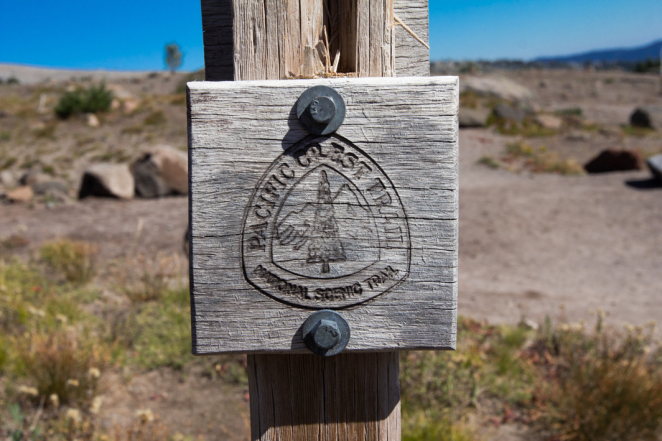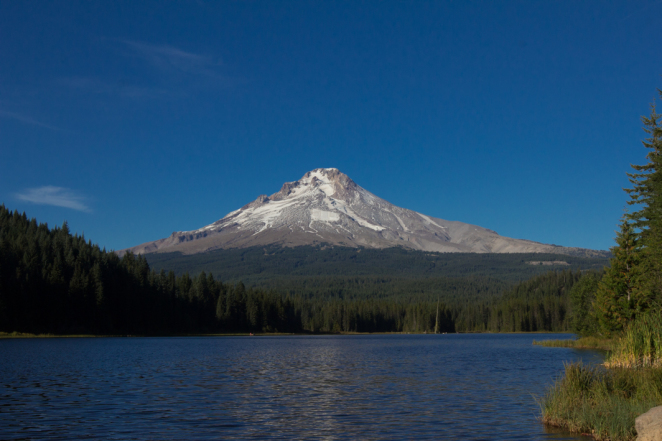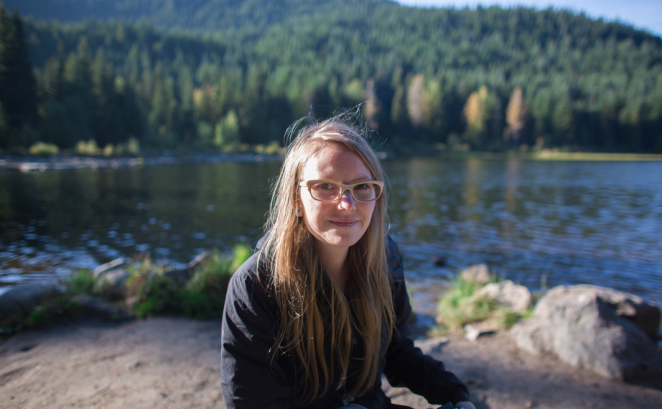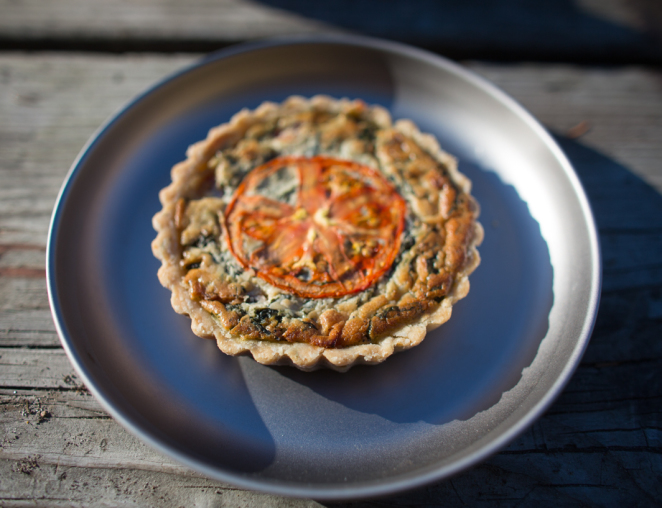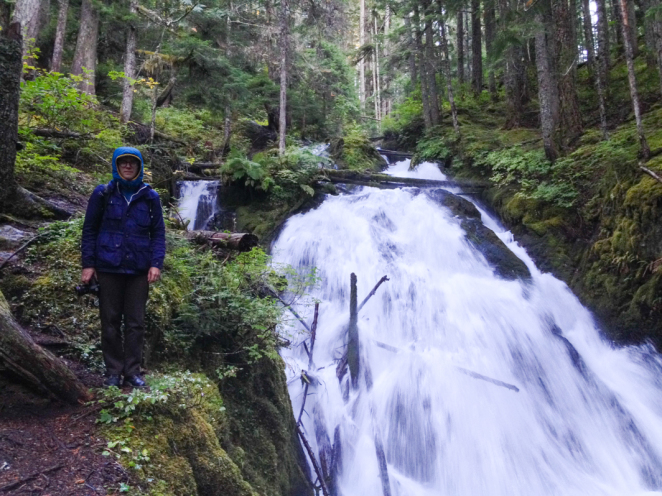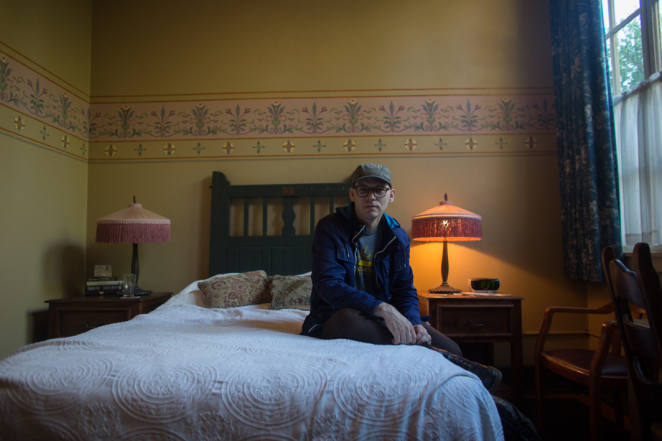 As promised, a few images and notes from our trip to the Pacific Northwest. We started our trip in Portland with breakfast at Vita Cafe. After walking around for a bit we grabbed some treats to go from Back to Eden and headed up to Mount Hood. The Timberline Lodge that is perched half way up the volcano is where some of the exterior shots in The Shining were filmed. It was too early in the year for snow at that level but it was lovely to walk along a tiny bit of the Pacific Crest Trail that I've been reading so much about for the past year.
After doing a little bit of hiking and exploring the lodge itself, we made our way down the mountain to Mirror Lake where we ate the quiches and pastries that we had picked up from Back to Eden. They were delicious, all having a singular flavor, and the perfect picnic meal. We walked around the lake before it got dark, enjoying the views of the mountain and the wooded terrain.
Making our way back towards Portland, we stopped and hiked up to Little Zigzag Falls. The short trail was lush and green and beautiful. It was such a stark contrast to all the dried up rivers and streams that I'm used to in California. Seeing water rush over the falls was a real treat.
We spent the night at McMenamin's Kennedy School. Last time we were in Portland, we had stayed at the Ace, which was great for exploring the whole city on bikes. We both loved the vibe of the Kennedy School, with its long hallways and hidden rooms. It was conveniently close to so many of the restaurants we wanted to visit and just blocks from our favorite bar, The Bye and Bye.
Previously, riding bikes around Portland really allowed us to connect with the city, to travel slowly and take in all the different places we visited. This time, while we did a fair amount of walking around, we opted to try and visit as much of the Pacific Northwest as possible, getting more of a sense of the whole area, rather than just Portland specifically. While it wasn't quite as immersive, it was great to see some of they outlying areas like Mt. Hood.
Next up: we travel up to Washington to see the Olympic National Park.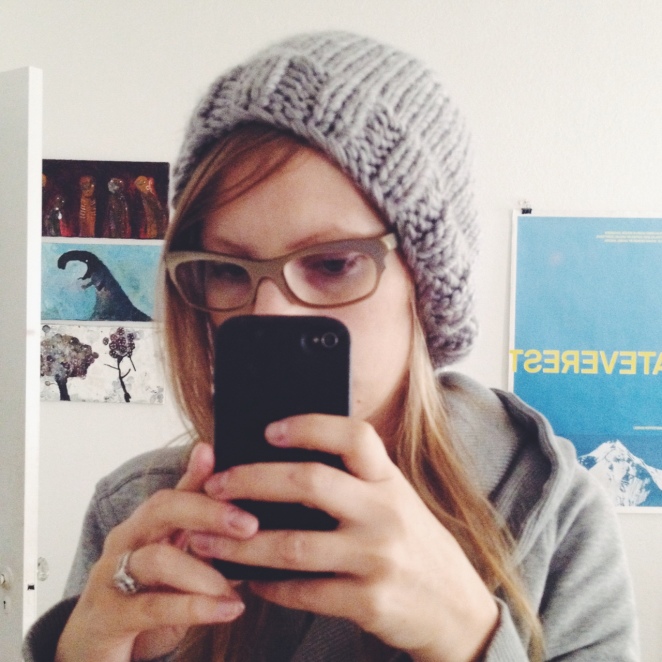 October has long been my favorite month for all the Halloween celebrations and fall festivities. It is often so full of activites and projects that the final days seem like a marathon where I find myself trudging through the events exhausted and depleted and only half enjoying them. I seems impossible to let one element of celebration go to the wayside though when this is the only chance all year to indulge in all things spooky and dark. Then when October ends it as if you snap your fingers and the year is over too, everything moving too quickly.
This year was different though, we started off the month with a grand adventure, heading up to Oregon and Washington. I've been wanting to return since we went to Portland back before we were married. I fell in love with that little city and it became a sort of dream future home. Someplace smaller and slower. This visit, we spent a little time there, but drove up through Washington to visit a few of the National Parks and just explore the whole area. Posts from our trip coming soon, as I just started to sift through the photos.
When we returned, October marched forward, we visited haunted houses, we had our Halloween marathon, we watched scary movies and spent time with friends. There were obligations and stresses just like regular life but it wasn't overwhelming like it sometimes is. Sometimes I want to do everything and I cannot possibly do everything.
This year has felt slow and strange. I had a sort of self imposed moratorium on creative projects over the past few months as we went on more outdoor adventures and I just didn't have the time. What I realized though, as I took the time to create my Halloween costume this year, is that I missed the simple joy of making something with my hands. It may not measure up to the experience of exploring a new place but one can't be away from home all the time (well, that's arguable, but it's certainly not for me). There's also the gratification of being able to finish something, even if it is small, which is a counterpoint to the ambiguous and drawn out completion of film projects. It's something I had been telling myself wasn't so important, but is really something that I need.
Last year at this time I shot my short film, Forgiveness. Since completing that project, my feelings of accomplishment have tapered off. Having any sort creative success means constantly pushing forward even when no one is looking and it's tiring and often unrewarding. I wrote another feature earlier this year but since then I've been struggling to start the next script, one that I have almost entirely mapped out already. I managed to break through whatever bizarro writer's block I was experiencing and get a handful of pages down finally. I know it will still be work to get through the rest, but having finally started is freeing in itself.
You may have noticed my intermittent dissatisfaction with Los Angeles. A big part of it is the heat. The temperatures here can be oppressive in an undefinable way. I realize it's not so hot as some other desert places but the way it drags on for so much of the year wears on me. This drought too has been occupying a space in my mind, a constant worry in the background, one I can hardly do anything about. It seems selfish to complain about warm weather and sunny skies but there is a certain monotony to it and a certain smoggy haze too.
This Halloween we went to a party at some friends' house and as we roasted vegan marshmallows over a fire pit it started to rain. Did I mention my costume was a rain cloud? We drove through the edge of West Hollywood to see those who were making their way to or from the parade there in their wild costumes. We ended the evening with a late night meal with friends at Doomie's. As we drove, the gentle rain turned into a downpour. It was beautiful and such a relief.
The weather has been cool now and it finally feels like fall (though it's going to be nearly 90 degrees again this week). I knit myself a new hat (pictured above) snuggled up in bed watching X-Files. Shawn and I walked around town while we were waiting on some car repairs and passed through a movie shoot where hundreds of bikes were set up in the middle of Wilshire Boulevard. We visited LACMA and Whimsic Alley and I started to come to peace with this city. I know it's only because I've never lived anywhere else that it's hard for me to see how special Los Angeles can be. I know crazy magical things happen here all the time, they're just not usually the same kind of magic I'm looking for.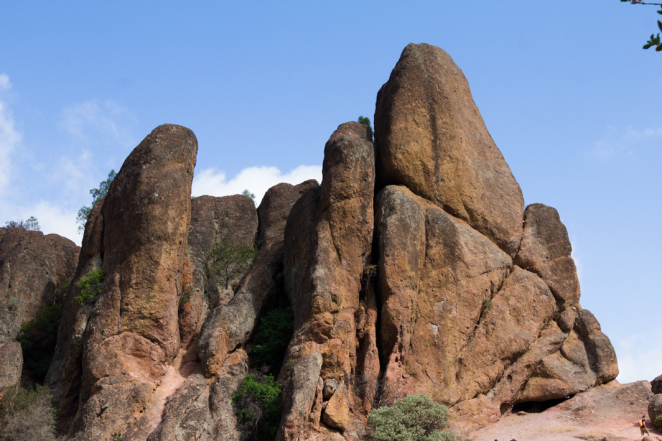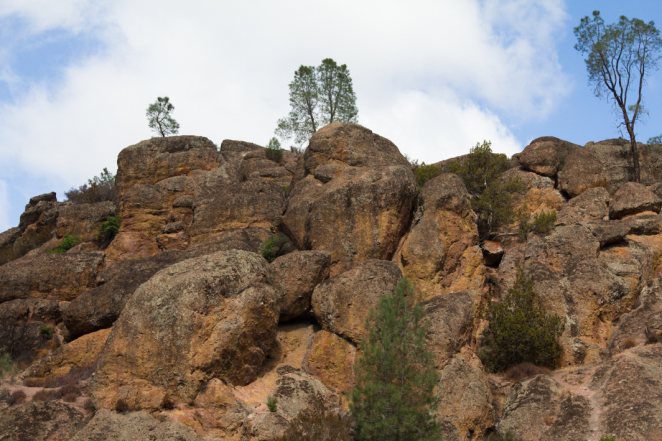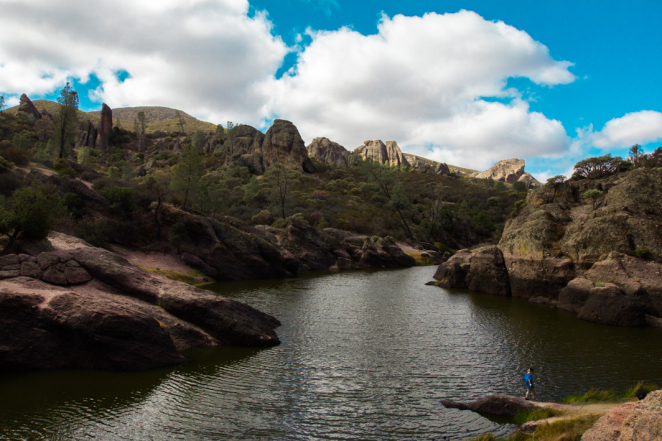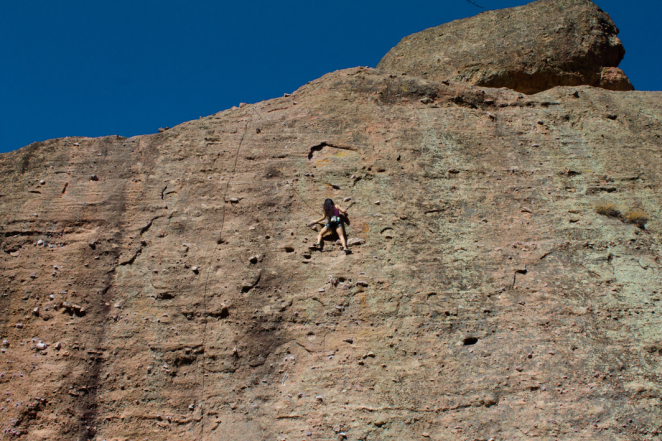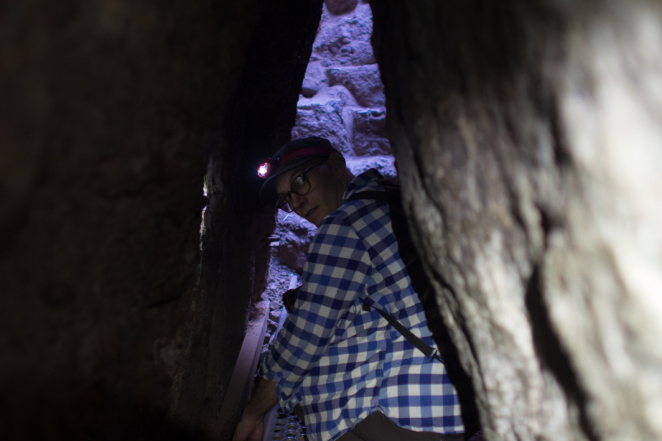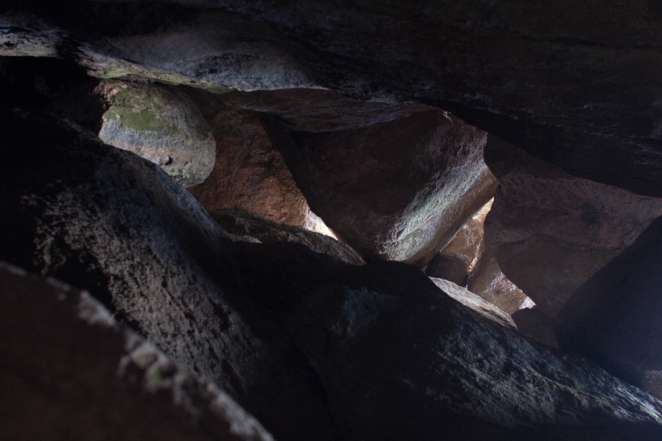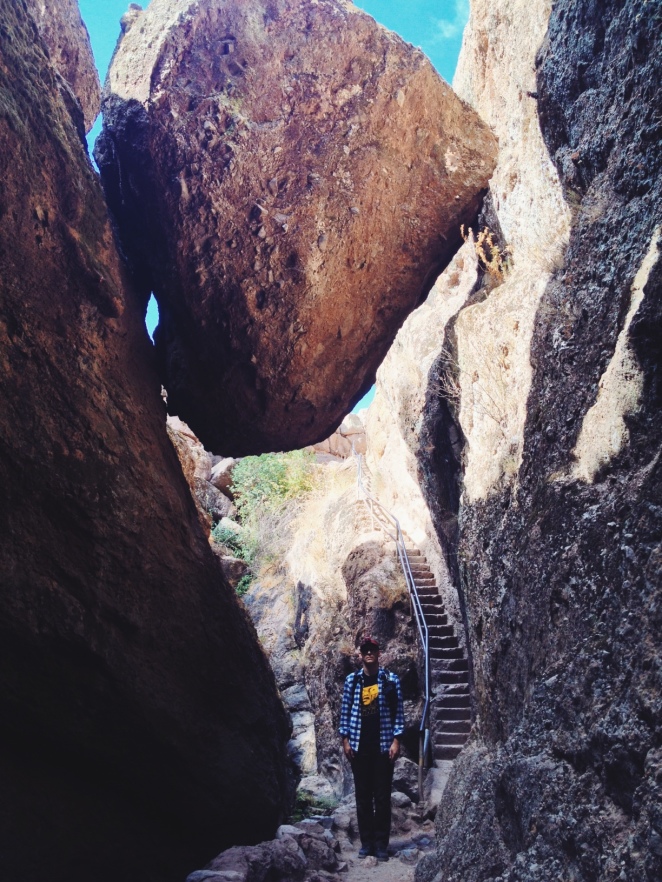 A few weeks ago, on our way up to the Bay Area, we made a detour to visit Pinnacles National Park. It is one of the newest parks, just converted from a National Monument in 2013 and is quite small in comparison to some of the other parks in California. You could hike all the way across the park in a day if you wanted. The rocky landscape was formed by a combination of volcanic activity, movement of the tectonic plate and erosion. Red rock pillars jut into the sky and fallen boulders make caves throughout.
We wandered the trails through the park, making our way through the caves and up to the reservoir built in the 1930's. There weren't a ton of people out and we found most of them relaxing by the reservoir. There were quite a few rock climbers and it was exciting to see them high on distant peaks.
The place felt old and mysterious. We joked that we were stepping into Picnic at Hanging Rock. At the end of summer the place was still hot and sort of desolate feeling. Though it would be difficult to get lost in the clearly marked trails, you could imagine in an earlier time one of your party going missing.
There's a feeling that this place is just crossing over from remote tourist attraction to a protected park. The campground was not very enticing, more of an RV spot than anything, though it oddly had a swimming pool. If we had more time, I would have liked to hike more of the trails. Still, it was fun to picnic there and climb through the caves, exploring nooks and crannies with giant boulders overhead.