Long weekend means it's time to get away for a little bit. Which means I should probably get off the internet and get on the road. Excited for some adventures. What are your plans for the weekend?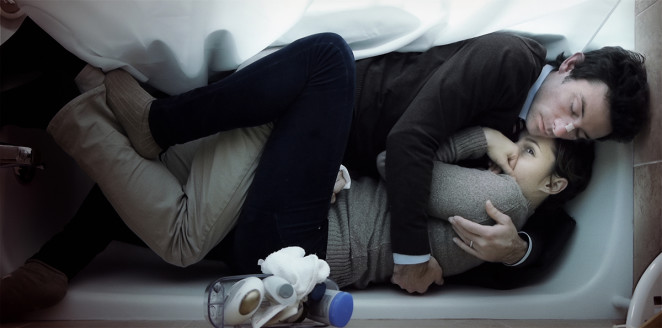 There are films that are good and there are films that speak to you on another level. Upstream Color is one of those films. It was my most anticipated film of Sundance this year and it did not disappoint. Somehow I knew that it couldn't. The story has too many facets to summarize with any fairness, so I'll point you in the direction of the below trailer which touches on enough of it, without spoiling anything.
There are a few things about Upstream Color that make it so utterly wonderful. For one, it has a perfect balance of romance, mystery and science; a combination that makes all the parts of my mind perfectly content. Beyond that, I was really impressed by the way the story was told, with intriguing visuals and complementary dialogue. It's all too common these days for films to over explain things or show you as well as tell you what is going on. Film is a visual medium and should be used as such. Tiny gaps in a story, like with memory, allow your imagination to connect the pieces to make a broader picture.
All the elements come together at top form to make this film work. Amy Seimetz gives a stellar performance. The sound design, an integral element in the film, is also superb. I could go on singing praise for this film for days. I've been a fan of Primer, director Shane Carruth's first film, since I saw it back in 2005 and Upstream Color just builds on the filmic principles he set up back then.
I know Upstream Color won't be for everyone, but it is certainly for me. I recommend you see it, when it is released in April. Or if you're in Austin, check it out at SXSW this year. I personally can't wait to see it again.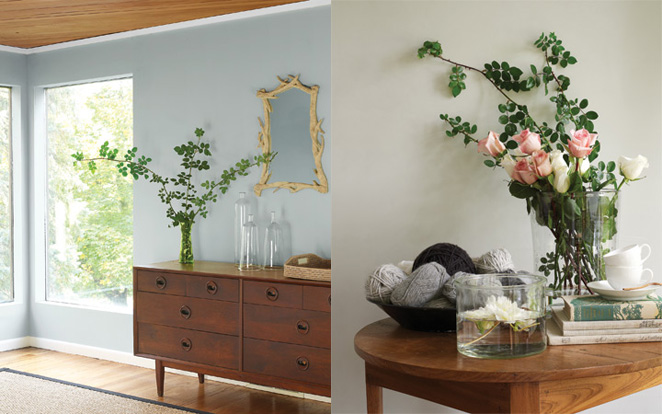 The first thing we did when we moved into our apartment was paint the living room and dining room. It took forever, even with no furniture and lots of help. I have never been 100% happy with the color we chose though, which is generally what happens when you choose from swatches and never see what the paint looks like on the wall. It's a little too dark and a little too green. While it works better in our dining room with all the dark mahogany furniture, I wish it was just a little lighter and more subdued.
I've been talking about repainting for awhile now, (probably since soon after I finished painting the kitchen) but whenever I bring it up Shawn points out I haven't bothered to repaint our mantle this whole time and that both rooms is quite a bit larger project. Well guess what, I finally painted the mantle this weekend which I think means I get to paint the rest, right?
I really want a pale blue / green / grey. The trick is to pick a color that is neither too dull nor too poppy which can be tricky with blues. I like the blue above from Martha Stewart and also the first blue room in Tamera's Greek Revival post. Maybe a more subdued grey would be nice. My biggest worry is that I'll never be totally satisfied because our walls are textured and weird. I think it's worth a try though. Right now nearly everything in the living room is the same tone and it needs some contrast. We probably also need a wooden coffee table rather than the white one we have and some new accent pillows for the couch, but let's not get ahead of ourselves.
Photos from Martha Stewart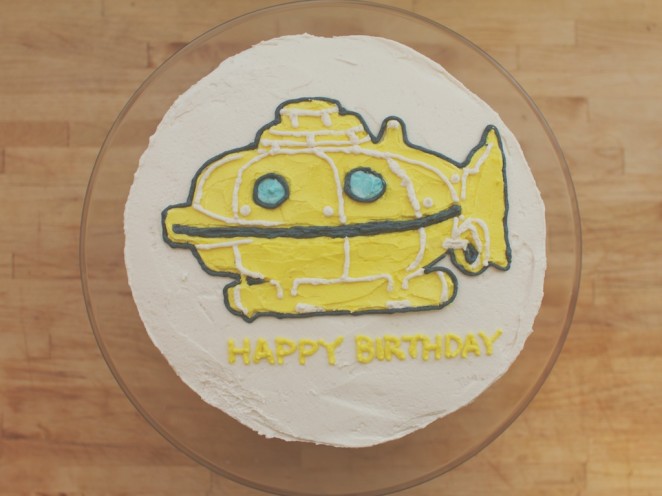 Sometimes being an adult is a drag. Mainly when it comes to things like being responsible and working and paying bills and doing the dishes and going to the dentist and being on time and everything else. The truth is though, you don't have to be an "adult" all the time. So many people are concerned with appearing mature and doing all the things they think are expected of them that they forget how to have fun. It's easy to forget when daily life just keeps charging forward like a freight train. In many ways being an adult means if you want to watch cartoons you can and if you want to have a Wes Anderson birthday party you can too. You can't goof off all the time, but sometimes seems to be enough.
CREEPER from Shawn Bannon on Vimeo.
I'm pleased to share one of Shawn's most recent short films, CREEPER, which premiered at AFI Fest last November. I was immediately intrigued from the moment he first told me the idea for this film, inspired by the announcement of the Google glasses. I am a big fan of social media, obviously I have this blog, but I worry things are going in a dangerous direction and CREEPER really illustrates that darkness.