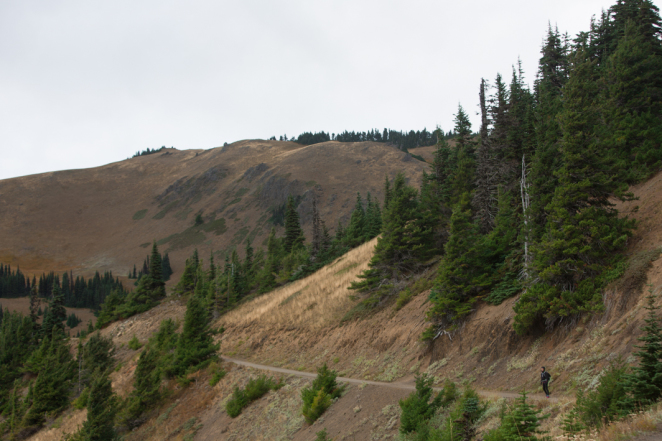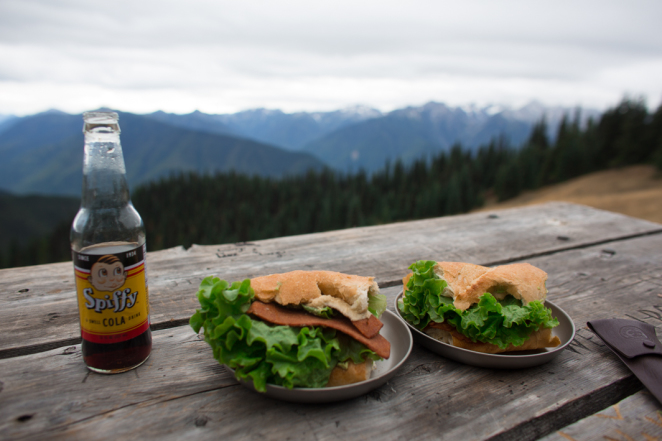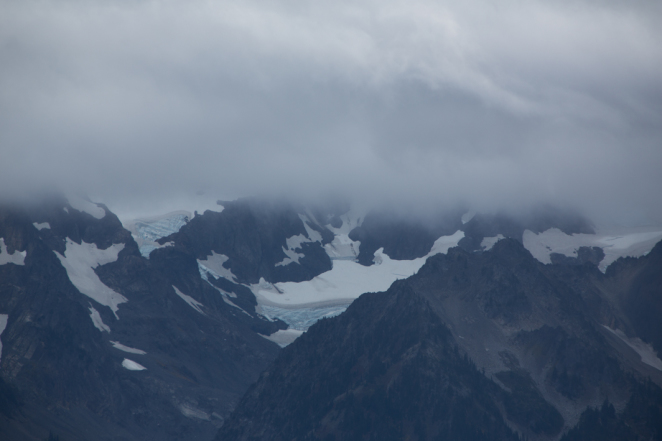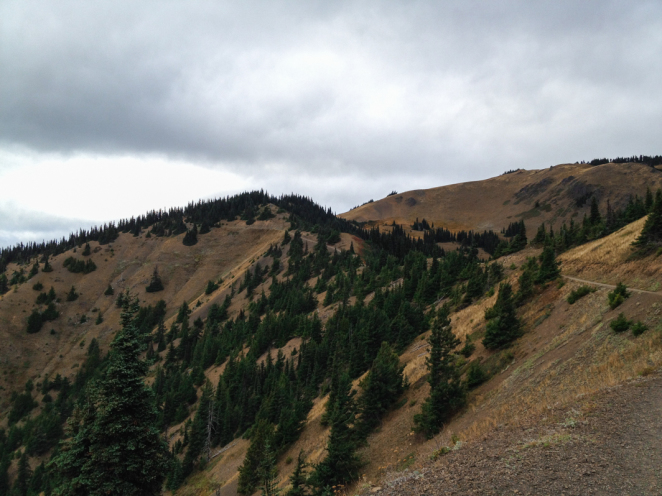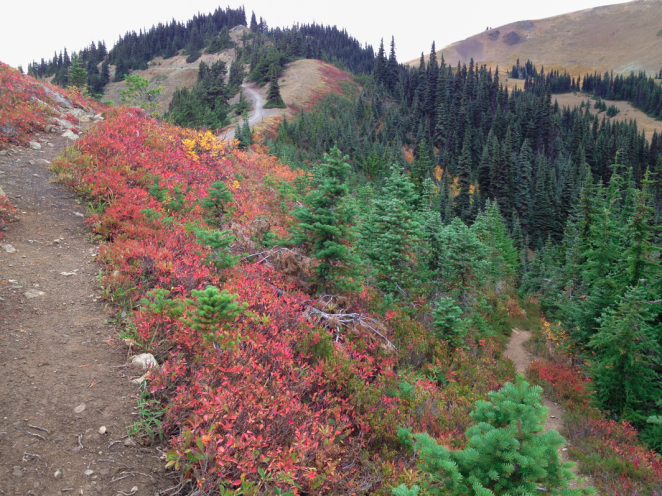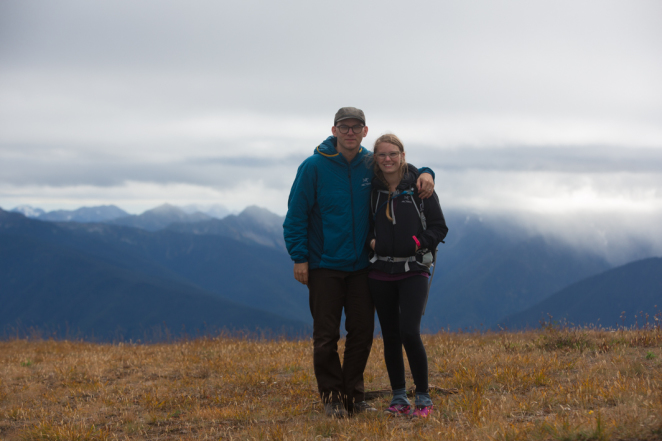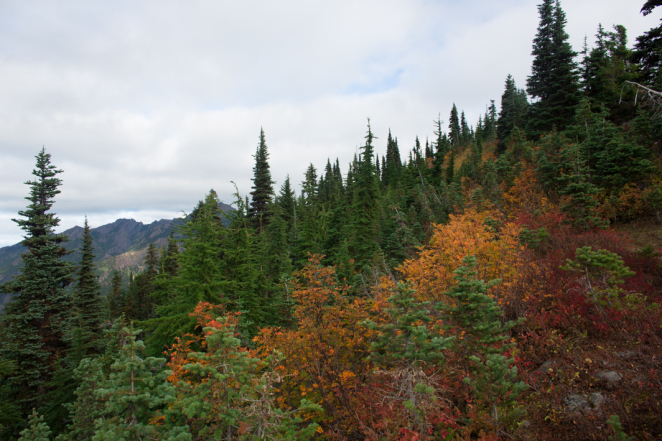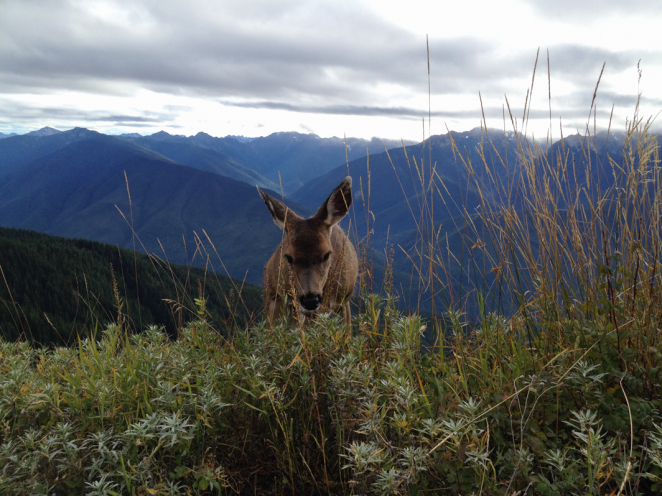 Following our night camping in the Hoh Rainforest, we visited the Hurricane Ridge area of Olympic National Park. On the northern side of the park, this area offers an entrance into the mountainous region of the park. We picked up some provisions at a market in Port Angeles and made ourselves some vegan BLT's at a quiet picnic area. We could not have asked for a more spectacular view of the mountains and glaciers.
After lunch, we ventured onto the Hurricane Hill trail. The hike provided views of the mountains as well as sections of bright fall foliage. Though there were warnings of aggressive mountain goats in the area, all we saw were a handful of black tailed deer calmly grazing near the trail. At the peak of the trail, we could see back into the mountains of the park on one side and the bustling bay on the other.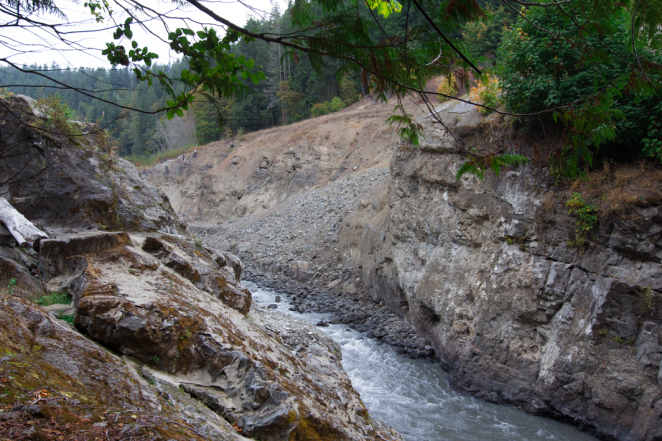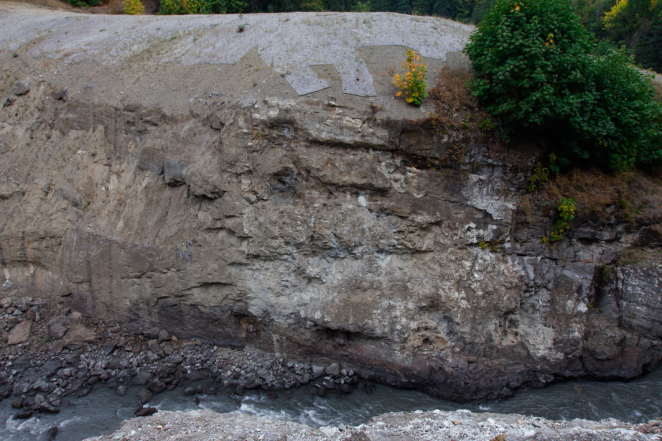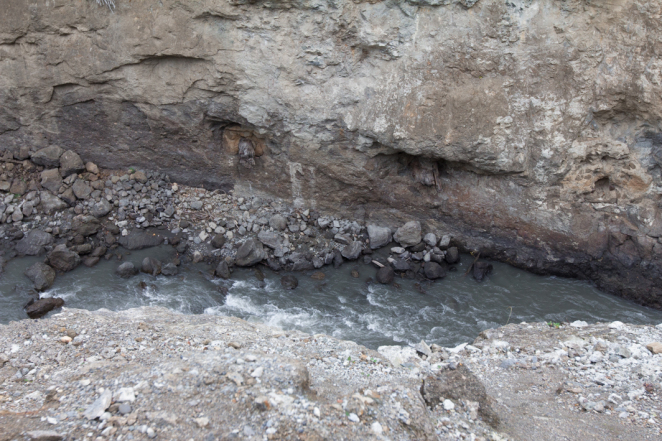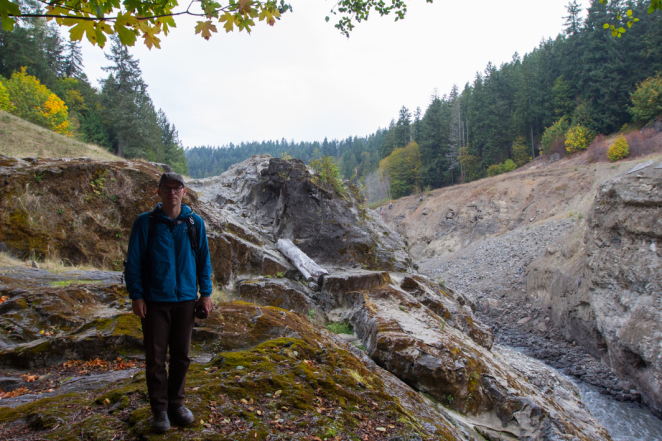 One of the personal highlights of this trip was visiting the former Elwha River dam. Over the summer we started reading about the dam removal and watching the webisodes documenting the progress. It is so amazing that they have been able to remove two dams that have blocked the river for over 100 years and begin restoration of the river. While the area around the former Glines Canyon dam is still closed, we were able to visit the site where the lower Elwha dam had been. The last piece of this dam was removed just a few months ago. While the photos above might not look like much, you can see what the dam and the attached hydroelectric power plant looked like before here.
While it would be easier to demolish these concrete giants in one go, they have been taking their time in order to minimize the sediment and debris flowing downstream. I hope we can return in a few years to see the Glines Canyon area and the restoration work they are doing, particularly with replanting the vegetation in the area that was previously underwater.
While obviously it would have been better if we had just left everything alone in the first place, it's a relief to see some progress in a positive direction. As of right now this is the largest dam removal in history and I can only hope that we are able to make more changes to help right the wrongs we have perpetrated on the environment.
Previously on this adventure we visited: Mt. Hood and the Hoh Rainforest.
Next: Mount Rainier