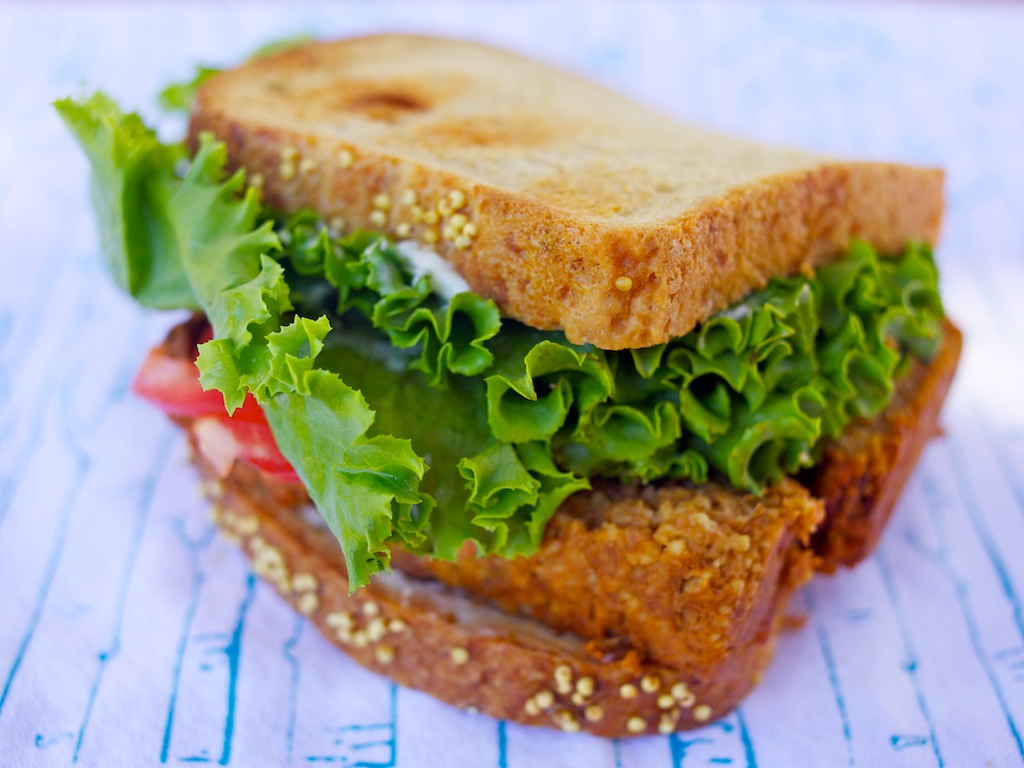 Hello! I'm back with more lentil loaf. This second recipe is even more flavorful than the last lentil loaf recipe. It doesn't have the chewiness, but instead has a grainier texture. We ate this loaf in sandwiches, which worked out great as they were tasty and filling; perfect for a picnic lunch.
So without further ado, here is the recipe:
Vegan Lentil Loaf – take two
2 cups cooked lentils
2 cups whole wheat couscous
1/2 cup bread crumbs
2 Tbsp olive oil
2 Tbsp arrowroot
1/2 cup ketchup
2 Tbsp vegan Worcestershire sauce
1/4 tsp liquid smoke
1 tsp paprika
1/2 tsp ground pepper
2 cloves garlic, minced
Preheat oven to 375°
Mix all ingredients together in a bowl mashing the lentils as you go. Make sure you mix everything really well.
Put into a lightly oiled loaf pan and brush the top with ketchup.
Cook for 45 minutes. Remove from oven and let cool for 10-15 minutes before serving.
Easy!