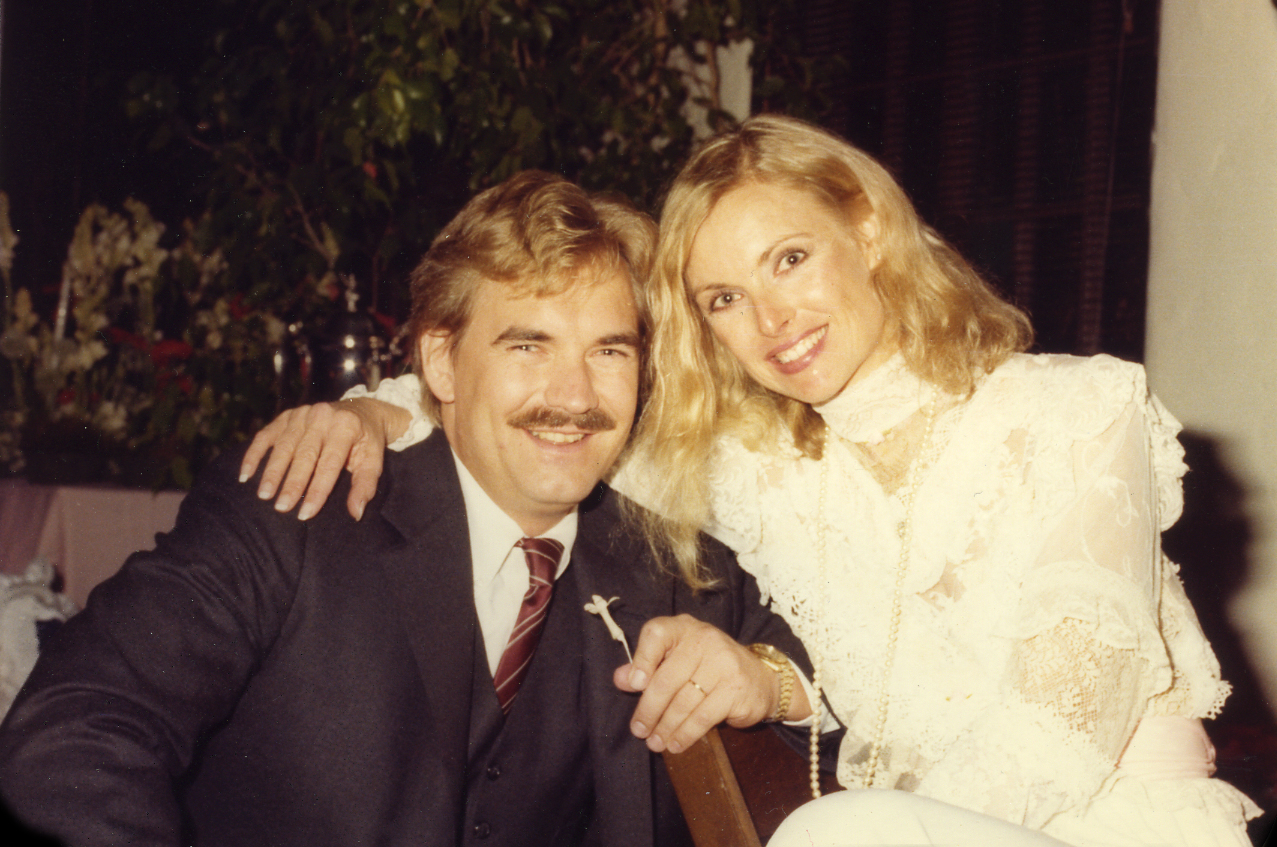 Everything is rapidly approaching. In just 18 days I'll be a married lady. I think most things are sorted out for the wedding. I haven't contemplated many of the details. It will all happen somehow.
With this big event just around the corner, I think there is this looming emotion in the air. Things seem more intense. It's not a specific feeling, or even good or bad, it's just everything. There's a certain weightiness of feelings.
I have been feeling nostalgic and contemplative, examining things in my mind. I feel like I'm wading through a river and will reach the far bank when we are married; a new land.
I've been looking through some old photo albums I borrowed from my mom. I intended to use some for a wedding related project, but it seems I won't have the time. Instead I just browse. I stumbled upon the very brief section with photos from my parent's wedding. This is the lot of them. Well, there are a few more of guests (even one of a famous director playing drums at the reception) but not many. Their wedding was small and their marriage was short and that is as much of the story as I know.
I feel as if getting married gives you a chance to start anew. It's not that you will leave the past behind, but you are now allowed to sculpt your own family. I am no longer just the child of divorce, but will soon be a wife.
A friend of Shawn's said that the moment you become engaged is when everything changes, that it is that moment when you make  the commitment. I definitely felt a major change at that point. When you realize you don't have to worry about whether or not the person you're with really likes you or not, for once you know for sure they do.
But marriage, that's up there on the list of huge life changing events. I don't imagine things will be entirely too different for Shawn and I. We already live together and spend our time together and all those things. I know though, there will be change and for the better I'm sure. I look forward to all of it.