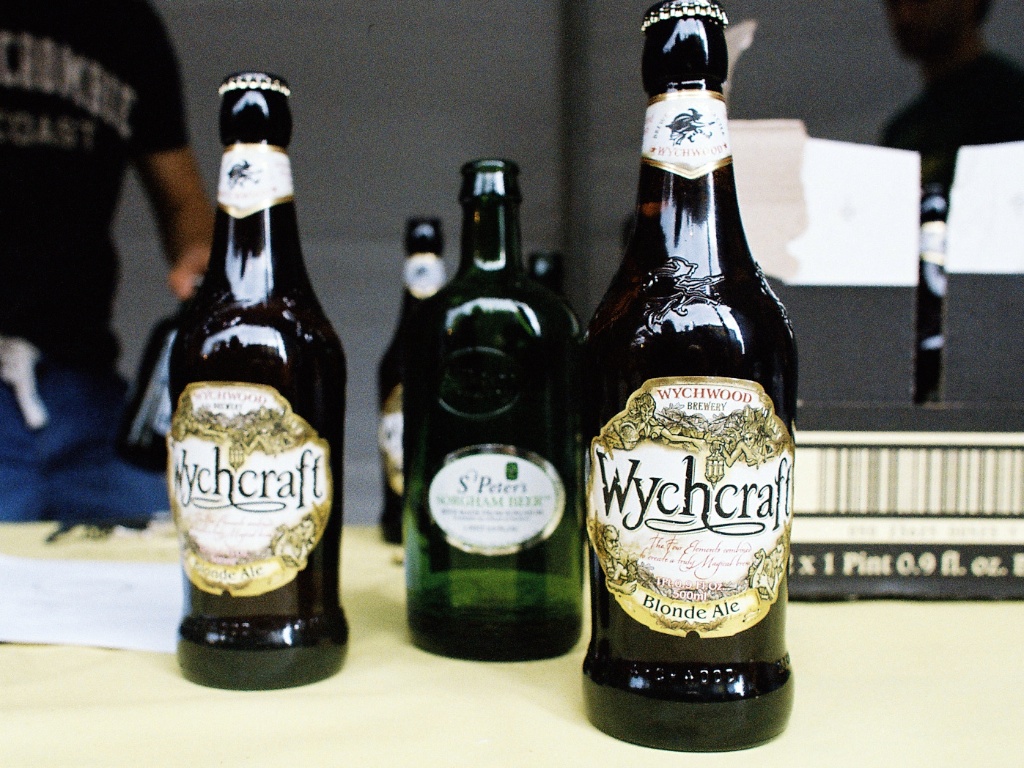 This past Saturday was the first LA Vegan Beer Fest. We went with our dear friends Jannatha & Kyle. They're beer fest pros.
Check out their beer mug beads! They also have some pretzel necklaces (which didn't make it to this fest) for snacking while you drink.
Alicia and Baxter came along too. They were there to keep us in line. You might call them the law.
We got these handy little mugs for sampling the beers. At about 4 oz each, they were the perfect size to get to try all the beers while still getting to enjoy each one for a little bit.
My top picks of the day were the Duvel Green, the Solace from Firestone Walker and a special edition coffee beer from Speakeasy Brewery. I was totally in love with the coffee beer actually.
While I enjoy beer, I was even more excited about the food. With a ton of trucks, serving exclusively vegan snacks, I was ready to get my grub on.
We started with the lemongrass tofu bahn mi from Mandoline Grill. You can't go wrong with a ban mi really, but Mandoline grills up their tofu just right. Super tasty.
We drank some more beer. We got hungry again. This event went on for a few hours, so you have to try everything possible.
Next up was the jackfruit tofu taquitos and the beer battered avocado taco from Seabirds Truck. Holy crap. I'm still in awe that there's a completely vegan food truck, let alone one that is better than half the restaurants in Los Angeles. Beer Battered Avocado Taco. Do I have to say more? Every word is delicious!
We also got a few things from Doomie's, which we learned is finally back in action and opening a new location in Hollywood. Stoked!
I tried their sushi, which was amazing. Who knew Doomie's made sushi? Anyway, it was fantastic: faux tuna and faux shrimp with cream cheese, all topped with that awesome sauce.
Shawn hung out with his buddies at the Frankenstand. We had a lot of franken dogs. My favorite is the witch.
When you drink a lot of tiny cups of beer, sometimes your pictures get a little silly.
When you run out of beer and have to go home it is very sad. All good things must come to an end though.
Off we rode into the sunset with Kyle & Jannatha on their sweet tandem bike.
If you want to see more, Shawn has tons more photos over at Shawn's flickr. Check 'em out.