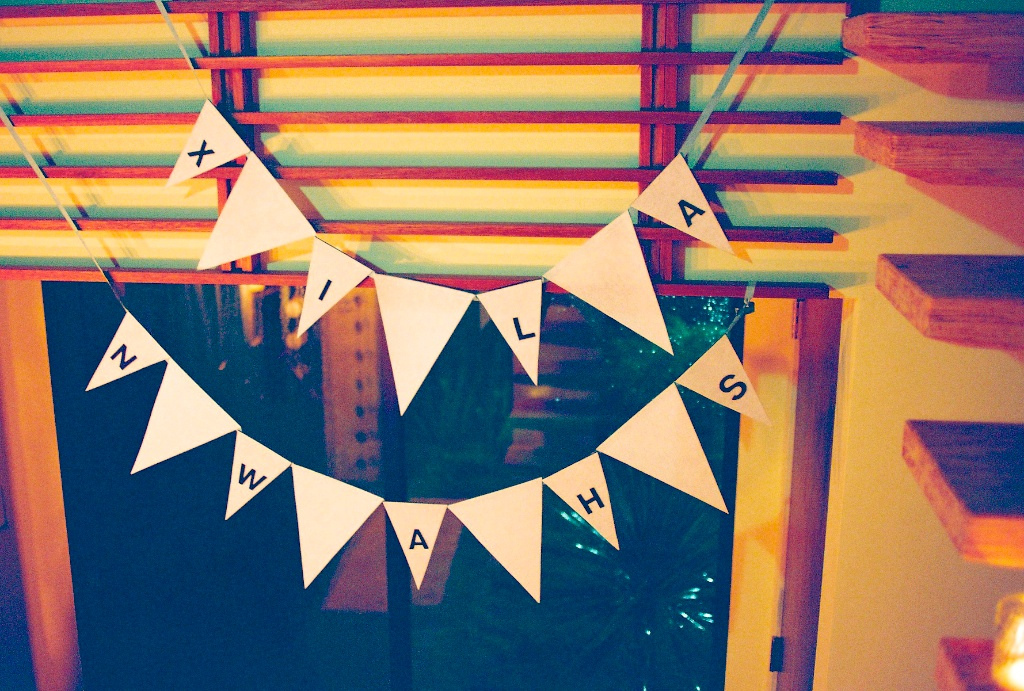 Let me set the scene. It's Friday February 18th. It's raining, a lot; an uncommon occurrence in Los Angeles. It's the weekend of the NBA all star game and the city is packed with visitors and traffic. It's also the day before our wedding.
I've been in the kitchen all day putting final, albeit rushed, touches on our wedding cakes and Shawn has been running around taking care of last minute preparations. We find ourselves exhausted just a short time before the rehearsal, but pull everything together and make the trek to the Natural History Museum.
While we've visited the museum numerous times in preparation for the wedding, this was the first time going after hours, when it was empty except for a few staff. Walking into the museum on this night, with all of our wedding party and family, I realized what a crazy wedding we were about to have. It was about this time that most of the stress and frantic feelings I'd been having for months began to subside.
We walked through what would happen on the following evening and you could feel the excitement from everyone there. Then, in the rain, we all piled into a bus and headed across town to my mom's house for a little party.
Early on, we decided we didn't want to have a formal rehearsal dinner. Instead we were able to host all of our out of town guests and spend time with everyone.
The coolest part was that we hired Seabirds Truck to cater the party. They pulled into our driveway and everyone had their choice of vegan tacos and sandwiches.
Everything was so yummy and fresh. Stephanie from Seabirds picked out some seasonal fruits and vegetables for salads and was great to work with. Everyone loved it and gobbled up tacos till they were stuffed. We got so many compliments on how good everything was, especially the beer battered avocado tacos.

Check out the menu!
Here is the part where you can get mad at me for not taking any photos of the food. Everything was just too overwhelming. I totally had exactly this plate again though.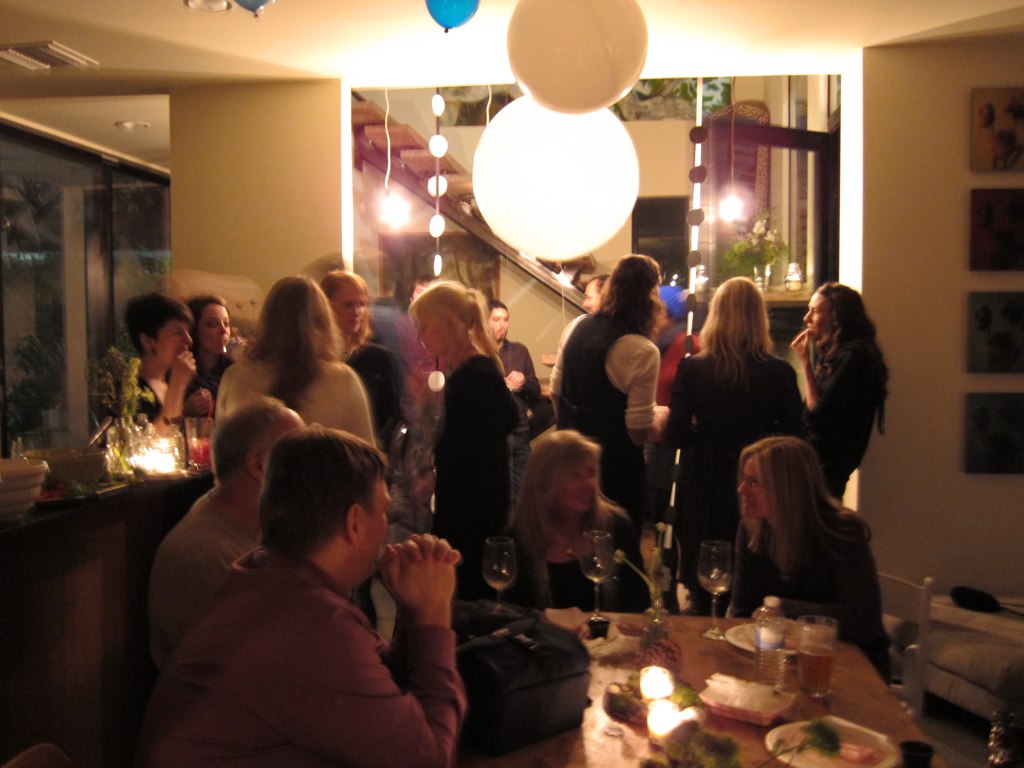 It was awesome to just get to hang out with people in a more relaxed way and eat and chat. Not to mention, our friend Alicia decorated my mom's house beautifully. I was so surprised when we arrived to see such pretty centerpieces, lights and banners.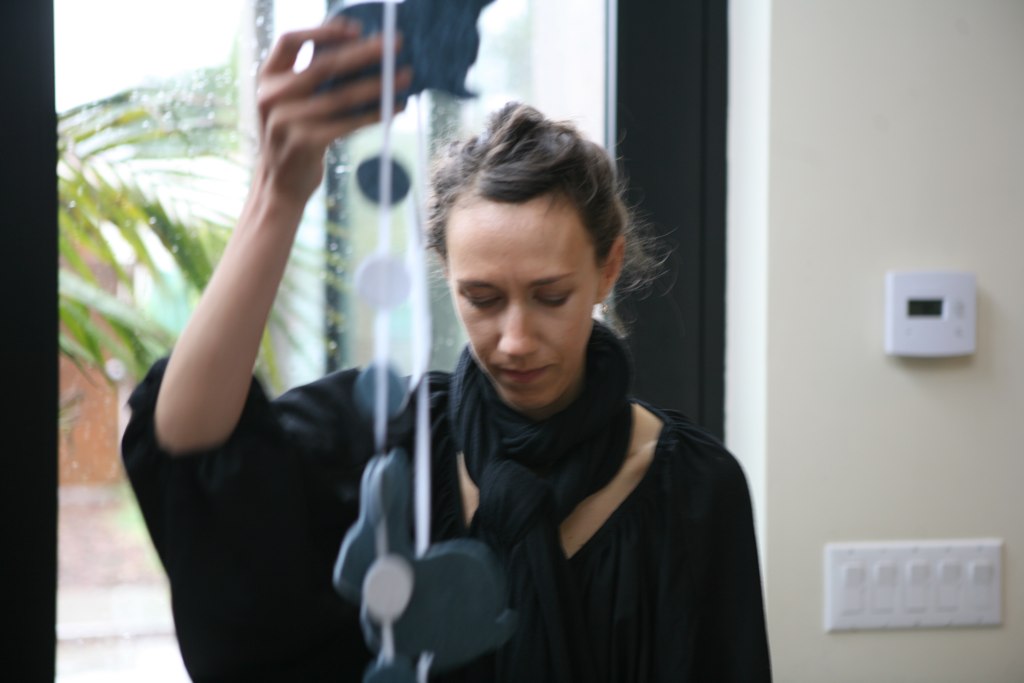 She strung up felt streamers with bunnies and foxes and our names as well as hand making each little mushroom and moss centerpiece. It was amazing to see the house transformed in the few hours between when I left from my cake making extravaganza to when we all arrived at the party.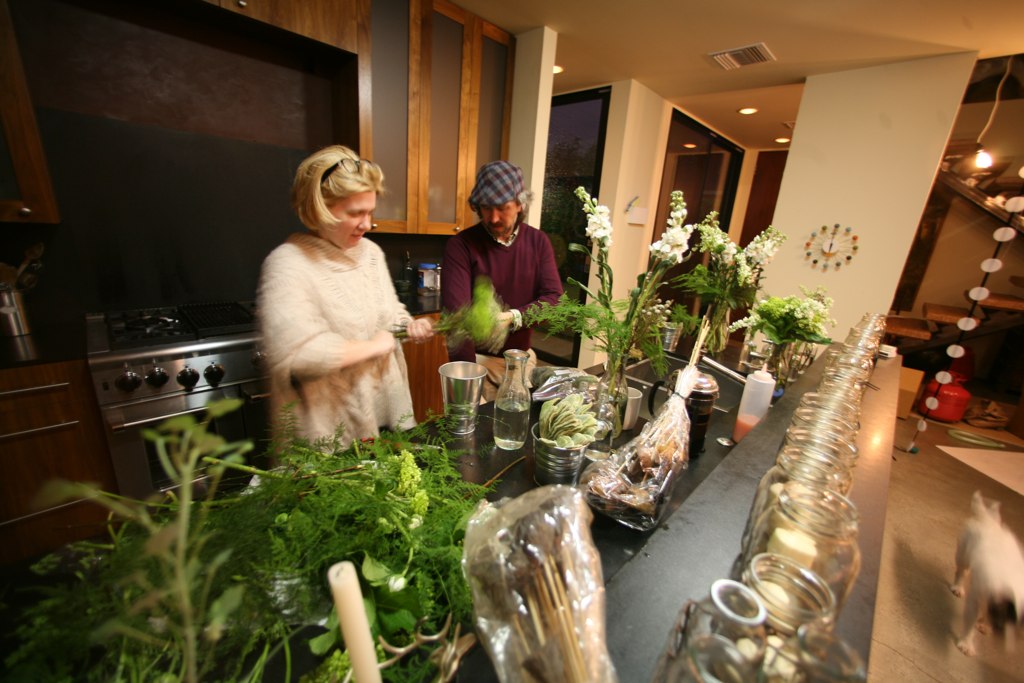 Shawn's sister and brother-in-law, Missy & Mark, came early and helped out arranging flowers and setting up candles.
We borrowed hurricanes from Jannatha & Kyle who used them in their own wedding. Wedding recycling!
Many of the glass bottles were from Alicia & Baxter's personal collection. They were so pretty.
Everyone was so happy and you could really feel everything building for the next day. Big smiles from my parents and Shawn (which is serious, Shawn rarely smiles in photos).
After the party we headed to the Standard Hotel downtown for some craziness. There was a giant foot in our room!
There was dancing in the bathtub.

There was a huge orange couch, with room for everyone. I want this couch for my own.
And best of all, late at night, I got to stuff my face with Bella sandwich that I'd saved from Seabirds. Most satisfying sandwich ever I think.
Gosh that turned into an epic post, and I left so much out! More importantly, so much more to come.