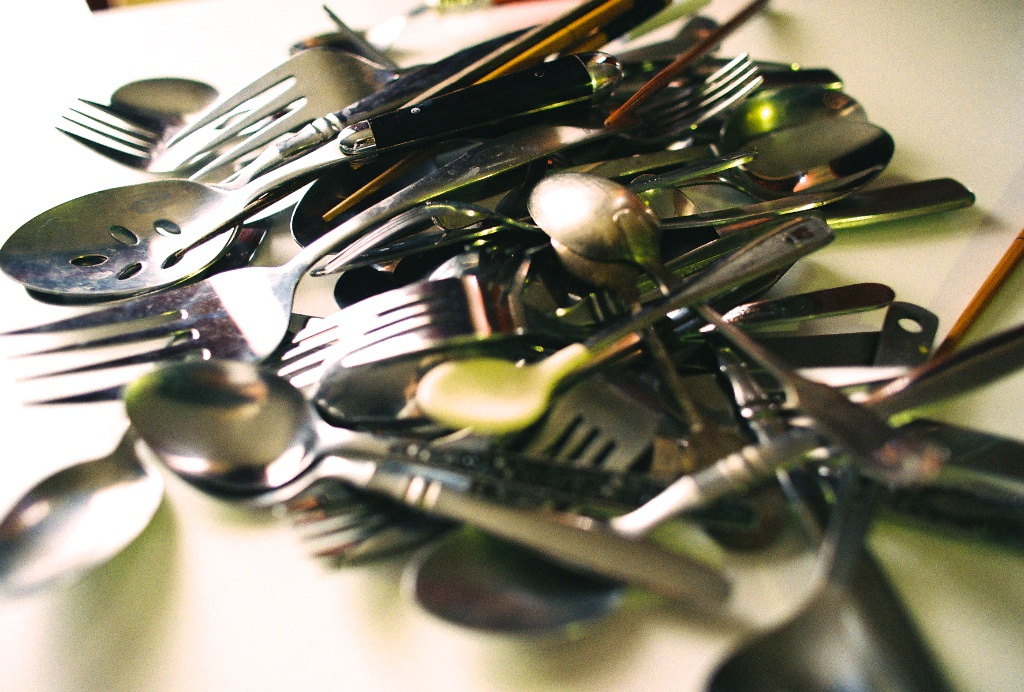 This weekend is the big moving weekend. Yikes! We've begun the process of bringing things into our new home but there are still a lot of big pieces of furniture (some of which need to be disassembled) that need to make the trek. I foresee lots of heavy lifting.
We somehow volunteered to have Easter brunch at our place, which is pretty funny because we don't even have a dining room table yet. The search continues! On the other hand we have some spring appropriate decorations for the occasion. Shawn and I have already been brainstorming a menu, so despite the deadline pressure I'm very excited to be cooking up some quiches. Bagels maybe? How about these vegan deviled eggs? Oh and candy, definitely candy.
I feel the need to put a lot of care into the design of our new space, and not bring unwanted items into it, but I'm trying to realize it won't all happen right away. Slowly but surely. The bookcases I bought in college will probably still be in my kitchen holding appliances. My leopard print chair will still be in our living room but perhaps with a slipcover.* There will still be big ikea presence. Oh well.
We're also taking the time to really make everything nice, even though it's a rented apartment. Which means restoring old door knobs and lots of little fixes. I'm happy to do it and am even enjoying the process. I'll definitely be sharing some of our upgrades and the decorating here in the future.
I have a huge laundry list of stuff to take care of this weekend that includes really boring things like buying a paper towel holder. How come paper towel holders are so ugly? Why do all the inexpensive ones look so phallic? Why do I even need a paper towel holder? When did I become so boring?
The cats will also be making the move this weekend. They've been very needy all week as we've moved stuff out, so I'll be glad to finally show them they're not being left behind.
Other exciting news: We're getting our wedding photos! Like today according to the famously reliable United States Postal Service. So get ready. I'll be sharing them over the next few weeks. (Monday even? Maybe!)
Also, I've decided on a new blog feature that I'm going to start incorporating in the near future. I'm very excited to share another passion of mine that gets a little left out here on Cute & Delicious oddly enough. Plus some site design changes.
Besides moving, there are lots of exciting things to do this weekend. Can't wait to get some fancy cupcakes and beer at the vegan drinks cupcake party. We also have tickets to a movie I'm fond of, with a director Q&A which is always a bonus. Hooray! Weekend!
* I love this leopard print chair. It's terribly comfortable and made for me by my grandfather. I just made the unfortunate choice as a teenager to have it covered in leopard print velvet. Alas. To make things worse, it was originally covered in a modern, dusty pink fabric. Oh if I could only turn back time.