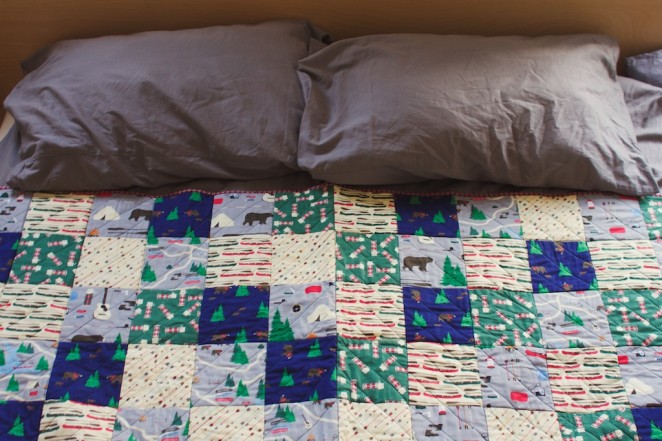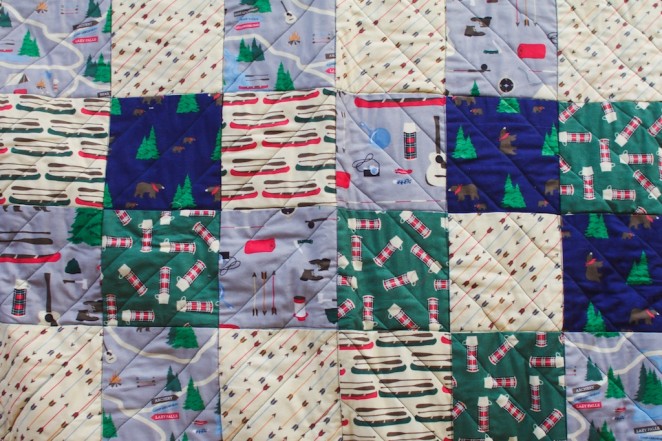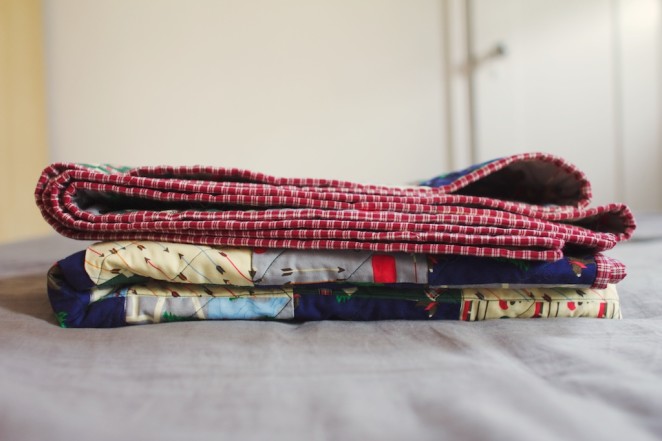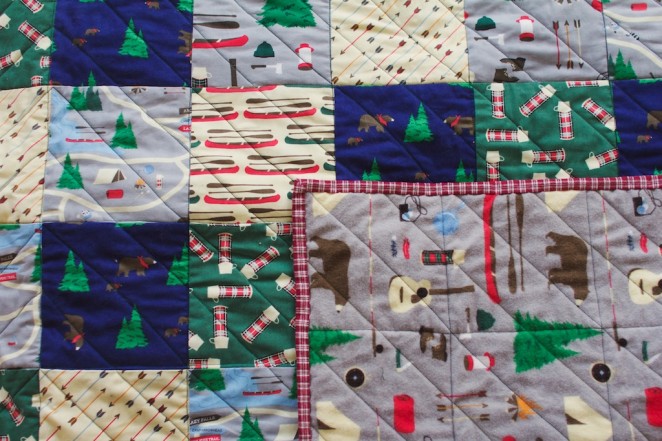 For some reason it seems strange to write about quilting during summertime but here goes. I was supposed to finish this quilt last year. Then I was supposed to finish it in January. Then I got super busy and we went on lots of adventures and the quilt was nearly done but I just couldn't make myself sit down and hand sew the binding. Last week, I found myself with an evening where I wasn't exhausted and our plans had been cancelled and finally it was time to finish the darn quilt. I was determined. So much so that I finished sewing it with a headlamp on after Shawn had gone to sleep. It is done!
The quilt is a gift for Shawn, as I thought he'd like the outdoor adventure fabrics. It is not really meant for the outdoors, as the backing is a snuggly fleece, but it isn't necessarily restricted from them. It's a bit larger than a standard throw blanket, by request of my tall husband. I did all the quilting on his vintage Singer sewing machine, also by request. The binding is hand stitched as I still haven't figured out how to make a pretty machined binding (passable sure, but not pretty). I'm pretty happy now that it's complete. I thought I was sort of done with quilting but I imagine it's just a summer thing. As I write this I am imagining a cute quilt that could go on our spare bed. If only I knew how to make a quilt that repelled cat fur.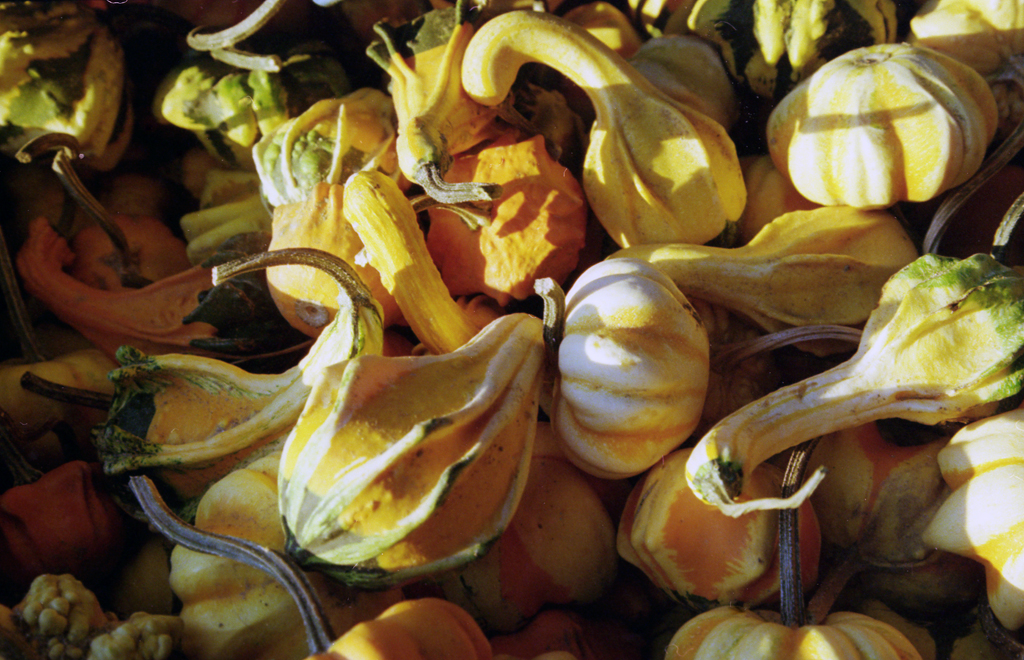 Let's pretend, just for a moment, that it's not nearly 100° here in Los Angeles. Let's pretend this city actually has seasons and we're in the midst of a cool, beautiful fall. It's a perfect autumn day and we're going on an adventure to the corn maze.
Here we are, excited about the pumpkins and fall squash a plenty.
Gorgeous pumpkins and gourds of all colors.
Squash bigger than I've ever seen. You could feed a whole family with one of those banana squash.
But we're here for the corn maze, so let's enter, shall we?
Let's enjoy the afternoon and take some photos.
We're surrounded by lovely lush corn. It's an adventure for sure. Who knows where we're going…
In fact, we might be lost and the GPS isn't helping.
And you have to be careful of masked men in the corn.
The sun is moving lower in the sky and the corn is so tall we can't tell which direction we're going.
But we escaped!
Getting lost has never been so fun.