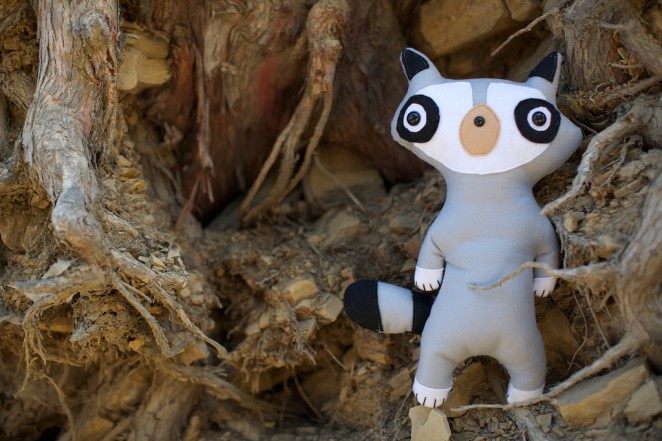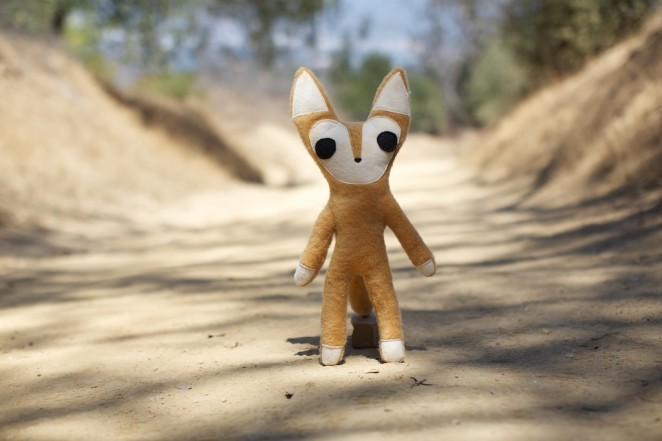 Meet Bandit Raccoon and Kit Fox. We made these stuffed animals as one of the rewards for Ashes of a Cowboy backers. There will also be a brown bear and jack rabbit. Shawn chose animals that are found in California since the the main character travels across the state's desert and mountains.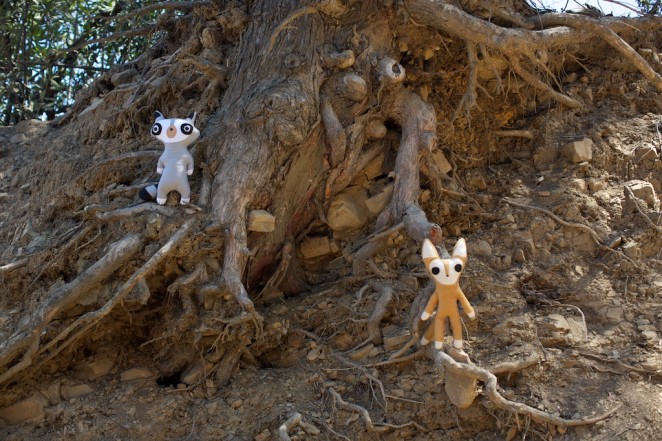 You only have until Wednesday at 3pm to donate to Ashes of a Cowboy (and get one of these limited edition cuties).
I'm excited to share that Shawn has launched a kickstarter for his newest short film ASHES OF A COWBOY. He's been working like crazy on this project but needs some help getting it off the ground. To quote from his site:
Lately I've been making my films more experimental, lower profile and lower budget. For once I want to make something with a more traditional narrative and I need your help. I'd love to make a movie that my friends and family will really care about. This movie is all about great acting and telling a sincere story. For a low budget movie this will take me a lot of time, preparation, and resources.
We've been funding our own film projects for years and this is the first time we've reached out to the the community for support. If you have a few spare dollars to contribute to independent film we would be forever grateful. Even if you can't donate, sharing the project with friends helps get the word out.
Watch the film above or checkout the kickstarter page.