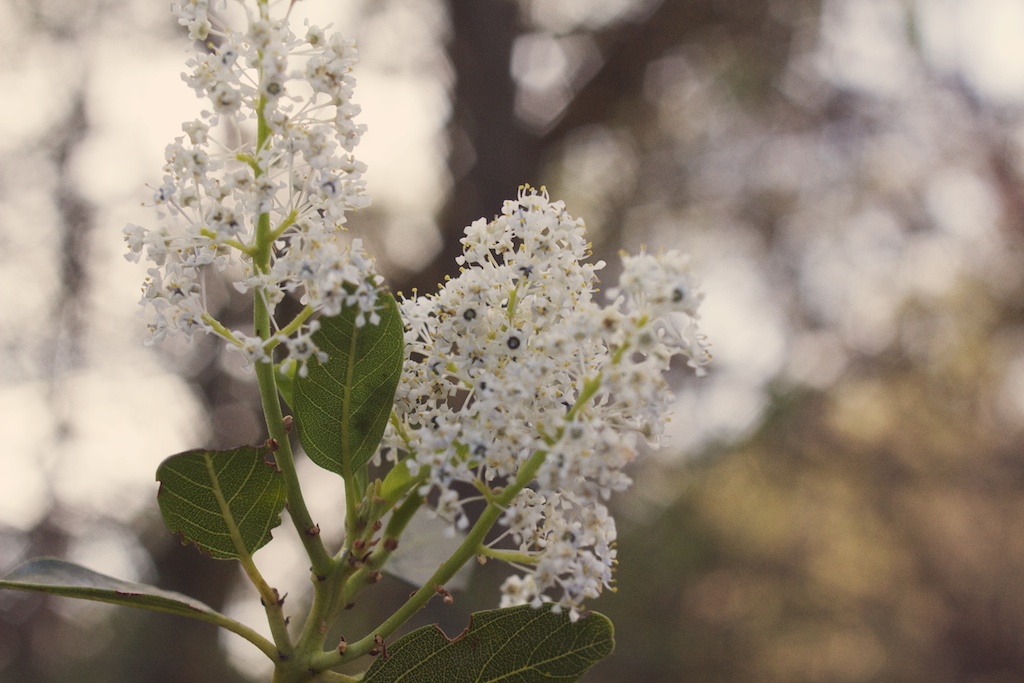 Hello friends and happy President's Day. Hopefully many of you have the day off and are enjoying an extra long weekend. I certainly am.
A few weeks ago I mentioned that Cute and Delicious would be getting a makeover. This is something I've been wanting for what seems like forever. Unfortunately, my design and coding skills are basically non-existent, while at the same time I'm very particular. Because of this, the blog has been looking pretty grim for the past few months as I'd rather it look like nothing than something silly. Lucky for me (and for you) the redesign is nearly here.
That means tomorrow Cute and Delicious will have a totally new look. Yay!
p.s. if you're browsing around today, please excuse any strangeness as I've got a bit of housekeeping to do before the launch.
My goodness it's August and I haven't posted a thing. I don't really have a reason for that. It's just so. Was feeling a little guilty about it though so I thought I should pop in and say something. There's been lots swirling in my mind lately and maybe it would be best to write it down. Perhaps.
Things are good, you know? I just seem to be tumbling through time and living life with not much to report. No big announcements. And while Shawn and I have been doing a lot of fun stuff (checking out the new Mohawk Bend, going to an amazing all night movie marathon, having Seabirds at Verdugo Bar) I just haven't felt like writing about any of it. I haven't really felt like writing about anything.
Mostly I just feel like sitting on my couch and reading. I just joined Good Reads and though I'm just starting to add books, feel free to add me, as I can always use book recommendations.
I pulled a muscle in my back/shoulder a few weeks ago and then decided to go to my aerial class anyway and ended up hurting it much worse. It's been weighing on me as even now, it hurts nearly all the time. I'm afraid it won't be healed enough for my last class in two weeks when I'm supposed to perform. This saddens me greatly.
On the other hand, some major personal accomplishments have happened in the past two weeks. For one, Shawn and I cleared out a storage unit we've had since we moved in together years ago. It feels so good to be rid of it, as if somehow a leash has been untied from us. Not to mention I've made a major dent in some of my personal debt. Such relief. I can't wait till it's completely gone and the weight of financing a movie and going on a too expensive honeymoon are washed away.
As I'm writing this, I am realizing that this blog is 4 years old this month. Though I barely posted a thing that first year, so let's say it's 3 years old in earnest. Pretty crazy. I've been thinking a lot about where I want to go with this blog. It is one of my true loves. At the same time it needs a little more direction and attention than I've been giving it as of late. Frankly, for the past year I've been using the blog as a way to put off other projects. Blogging can be so instantly rewarding whereas other creative endeavors take a great deal more work and the gratification can come much much later if at all.
So that's part of what this post is, seeing where I want to go, with this blog and my life in general. It is not easy to push yourself that extra mile to make the things you want happen, and despite reminder after reminder that I have to do exactly that, here I am, nearly in the same place I've been for awhile now. Except now I'm married, which is the coolest. There is that.
Here is what I know. I like security and routine; therefore, I worry a lot. I need to let go of that. I need to stop letting myself get so caught up in the details of life, quiet my brain and let my creativity be free again. I busy my thoughts with with distraction (is the kitchen clean? when can i fit in this appointment?) and need to sweep out these cobwebs and put other things in the front of my list instead of trivial bits of time consumption. I need to lose control a little.
I need to trust in myself. It is easy to let self doubt poison the good things you do. It can tinge things that are perfectly fine a strange shade of worthless. I can only be myself. I am only capable of my best, which is pretty damn good. Best not agonize over whether things are "right" or not. They are or they aren't and that's that.
I've been struggling with what direction I want to put my energy towards. Eternally indecisive. The truth is I know what I want and I have always known. It has just never been clear how to get there (or where exactly there is). I have to remind myself that everything is gradual and life can give me what I want if I just ask for it.
It's too hard to think about a plan for the future in the long term for me. It makes me anxious. At some point I think it won't. For right now I have a plan that lasts a few months, enough to give me loose guidelines and goals but without too much pressure.
Would you like to hear the plan?
My plan is to celebrate Halloween.
That means October is off limits. That means I can fill that time with any costume making, treat baking and movie marathons I want. It means magical rejuvenation and exhaustion all rolled into one. It means no extra-curricular work. It means I have to finish some writing projects by the end of September. I means I have the rest of this month and a bit more to figure out an implement a plan to make it possible for people to see Brainwashed Love. It means a lot. And I'm excited.