October has almost come to a close and we're having a very relaxed final weekend. It's nice to celebrate without feeling pressure to indulge in too many festivities. In fact, I haven't even truly made a costume this year.
I did realize I never shared all of our decorations, like our veiled lady, which I think we'll keep up for the rest of the year as well. Or our floating pumpkins.
We spent Friday evening watching more horror movies while I made a black velvet cape for Shawn.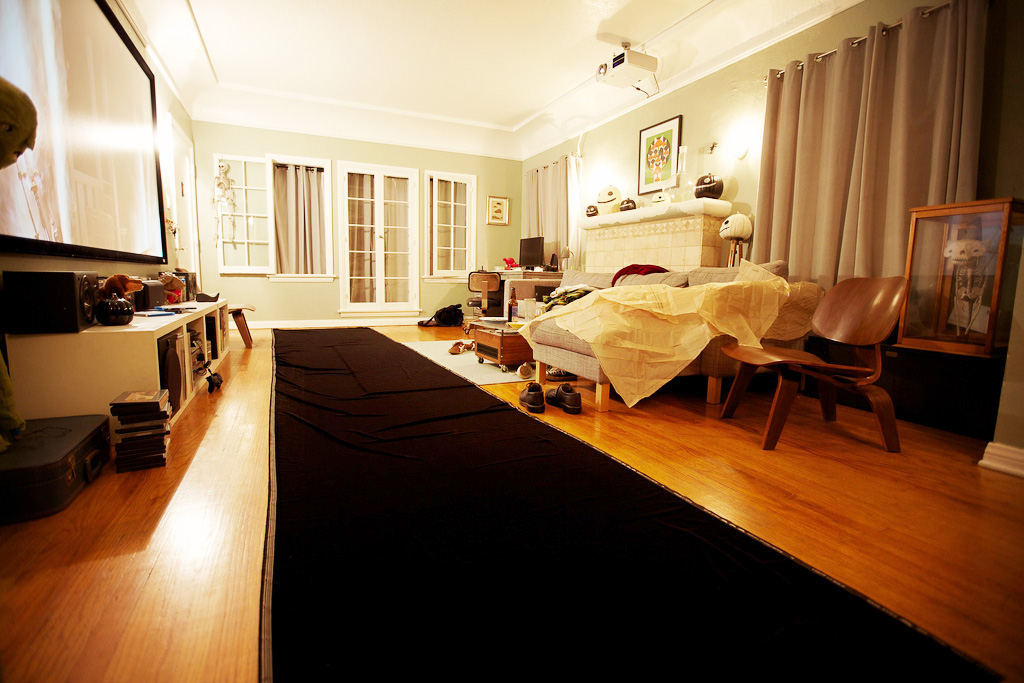 I've had the same black cape for the past 14 years and it's served me well (I even wore it to our wedding), now Shawn has one of his own that will surely last longer as my sewing skills have improved in those years. There is something wonderful and comforting about being able to shroud yourself in a cloak. I hope to make more, different capes to wear on a more regular basis.
We wore our matching capes to the Hallovegan event at Verdugo bar this year. I was pleased that they played The Shining all evening. Not to mention the delicious vegan food they had.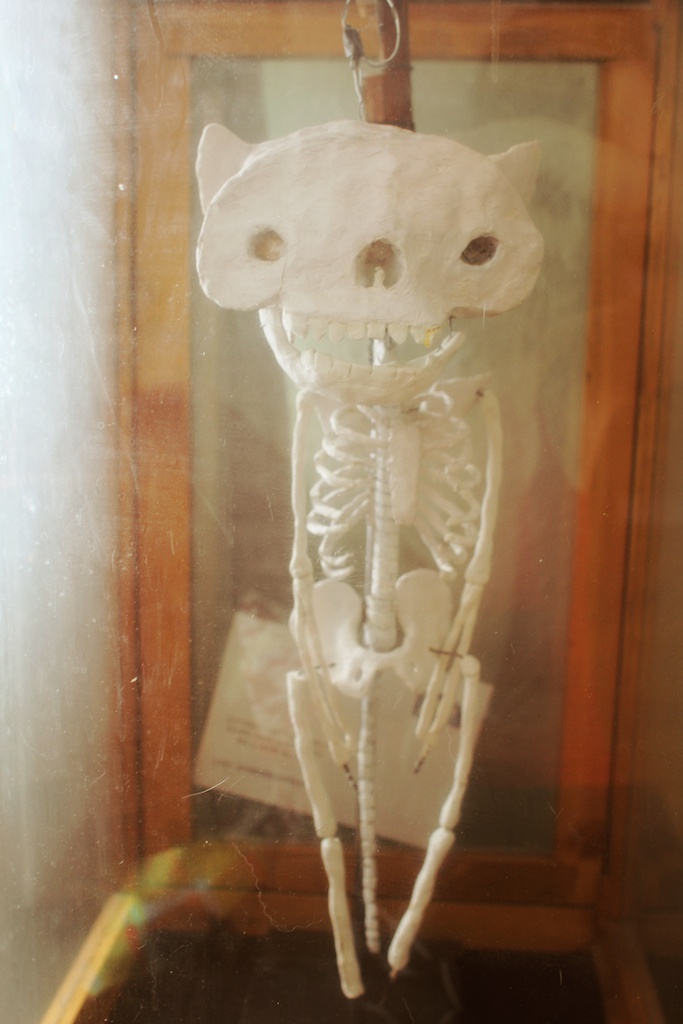 Looking forward to going to check out one of the most beautifully decorated neighborhoods in Los Angeles tomorrow. It's so exciting to see all the kids trick or treating. Can't wait to dress up some kidlets of our own.