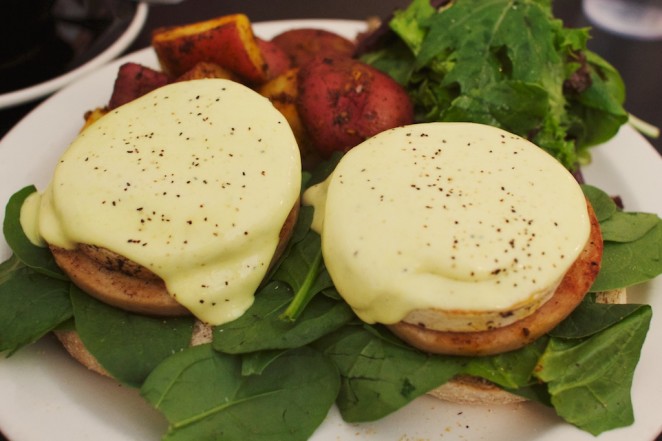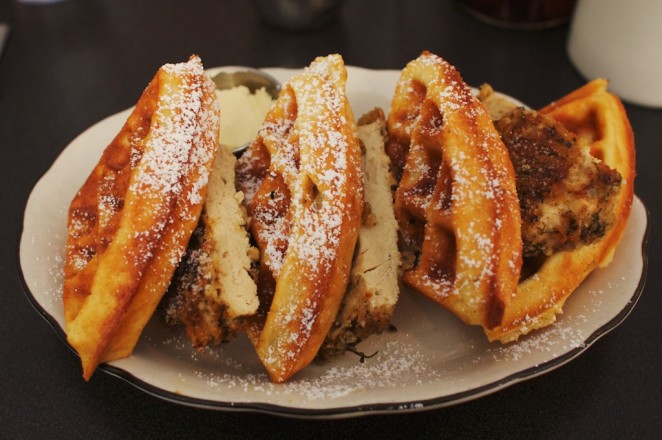 There are so many great vegan brunch spots, but Champs holds a special place in my heart. A quick trip to New York over the weekend meant brunch was first on the agenda. While I was tempted to get the monte cristo like last time, I went for something new and tried the tofu benedict. I was not disappointed. The hollandaise sauce was perfect and so was the combo of faux ham and tofu. Shawn got the "chicken" and waffles which were equally as awesome.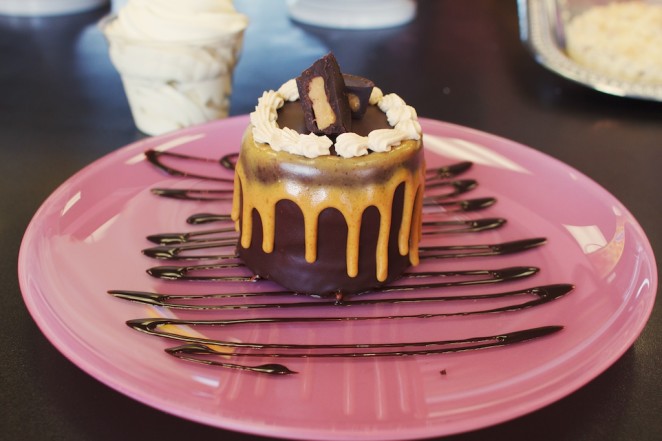 We also made the trek out to Bethlehem to go to Vegan Treats. It's always worth the trip to get some freshly baked items. I got a peanut butter tandy cake which was ridiculously rich and lovely.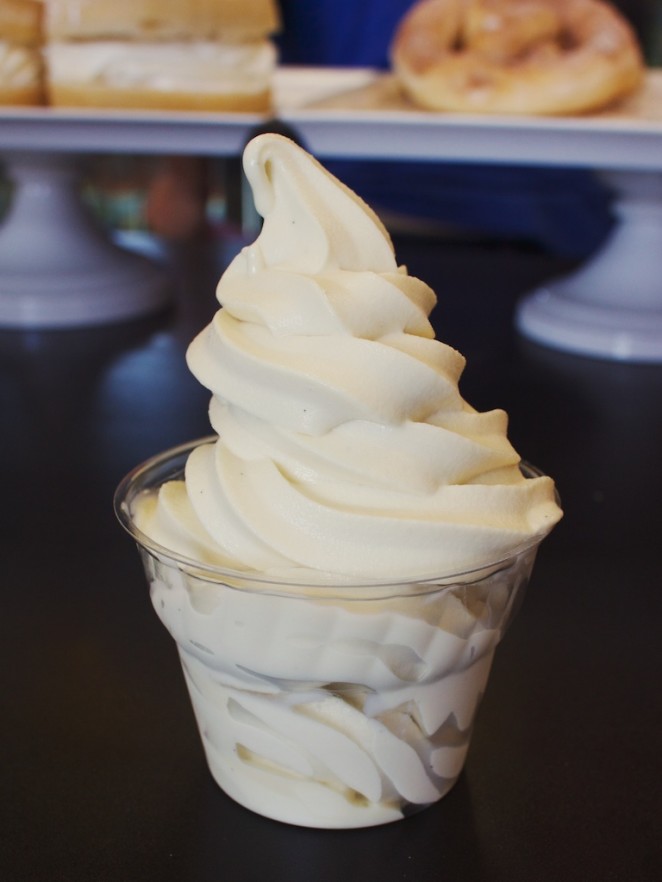 This was the first trip where we've been able to get soft serve. The vanilla custard soft serve was so good. Best soft serve in recent history without a doubt and perfect with the chocolatey peanut buttery cake.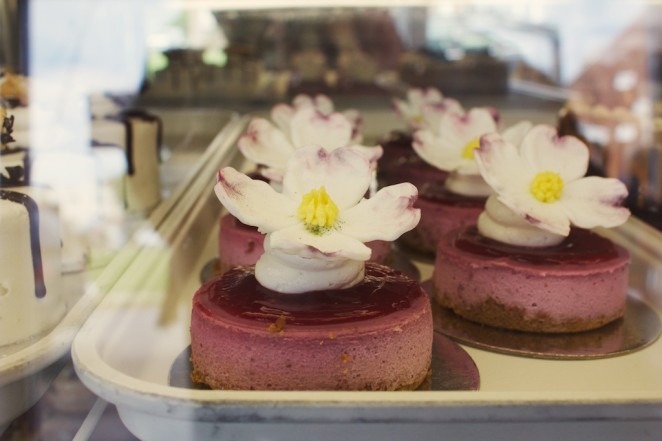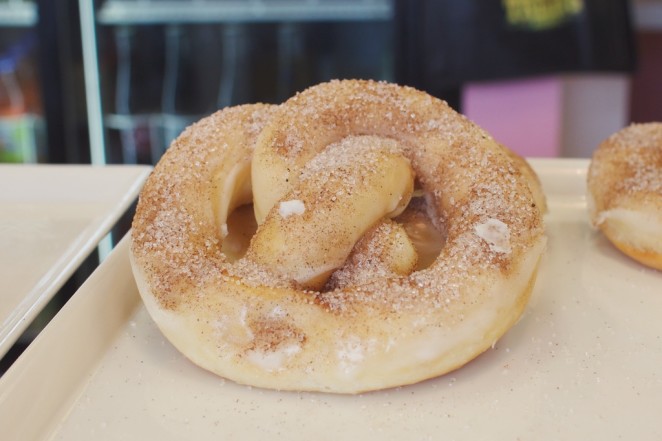 I'm always impressed with how beautiful all the cakes are at Vegan Treats. I love that there are always new things to try. They now have a lot of gluten free options as well as lots of fun doughnut variations like the donut pretzel above.
I guess it's a good thing that these places are on the other side of the country so that I can't eat at either all the time. Then again, that might not be so bad.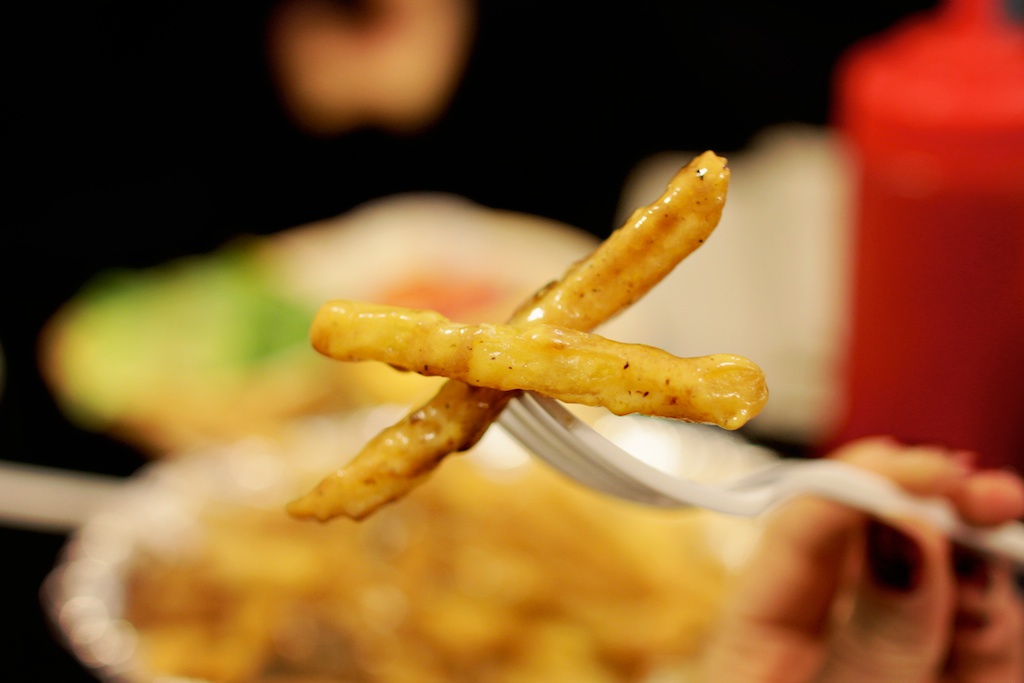 There are some places we have to visit every time we visit New York. Los Angeles has amazing vegan food, but there are some things we don't have here on the west coast.
For one, we always go to Foodswings for some DISCO FRIES. You know what I'm talking about. Fries + gravy + cheesy sauce. They are so good. While places out here have tried to replicate their deliciousness, none of them measure up.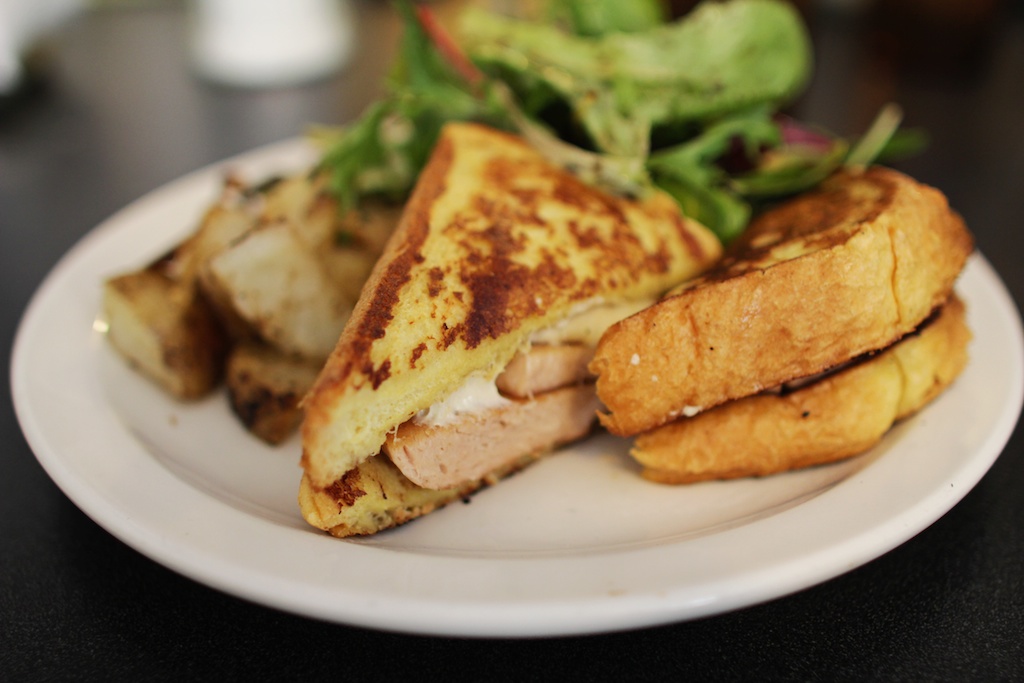 A new favorite of ours is Champs. We visited there for brunch and oh my god they have vegan monte cristo. A faux ham and cheese sandwich made with french toast. Dream come true.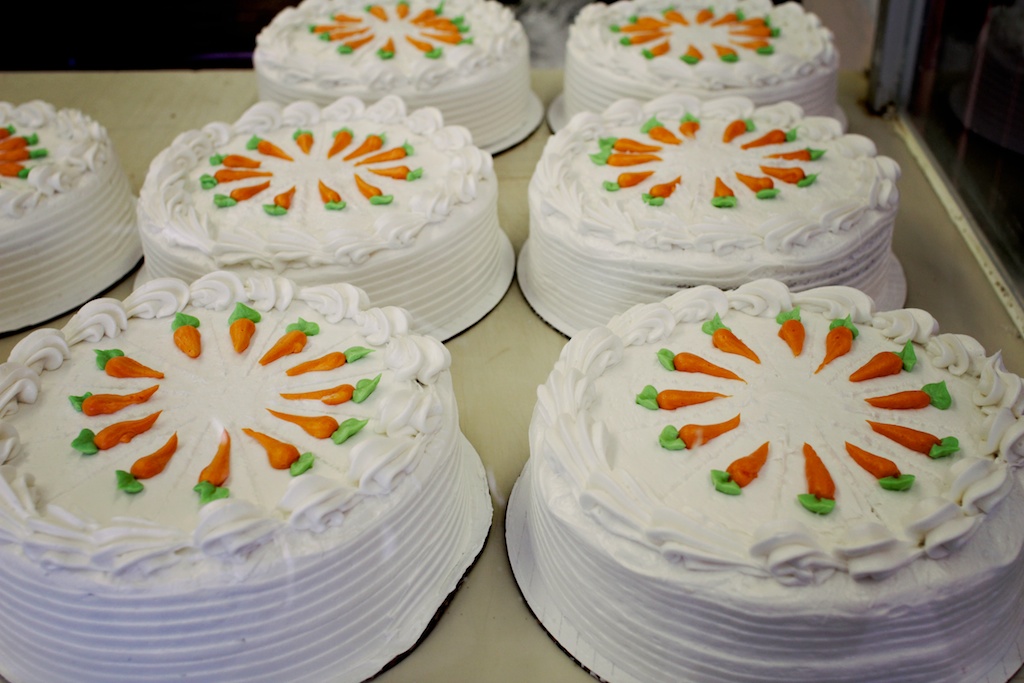 The thing I miss the most out here is Vegan Treats. Officially the bakery is in Bethlehem, Pennsylvania, but it's available at nearly every veg restaurant in New York. The most decadent cakes and pastries you've ever had and the cutest decorations too. Look at those carrot cakes!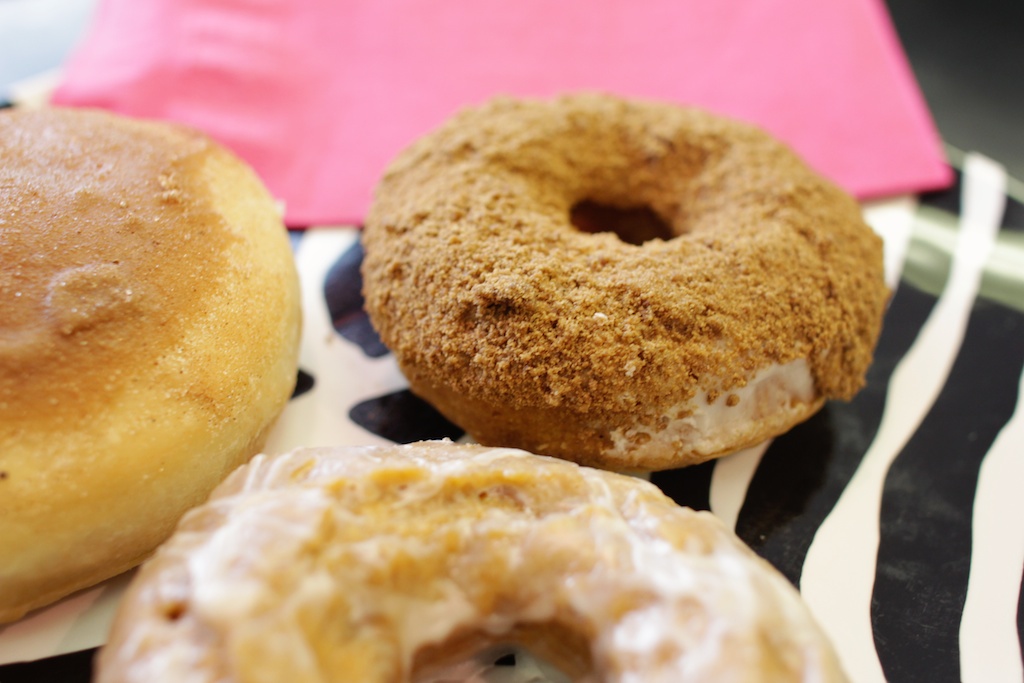 No one makes a better donut. You have to know when the deliveries are to get these, they sell out fast.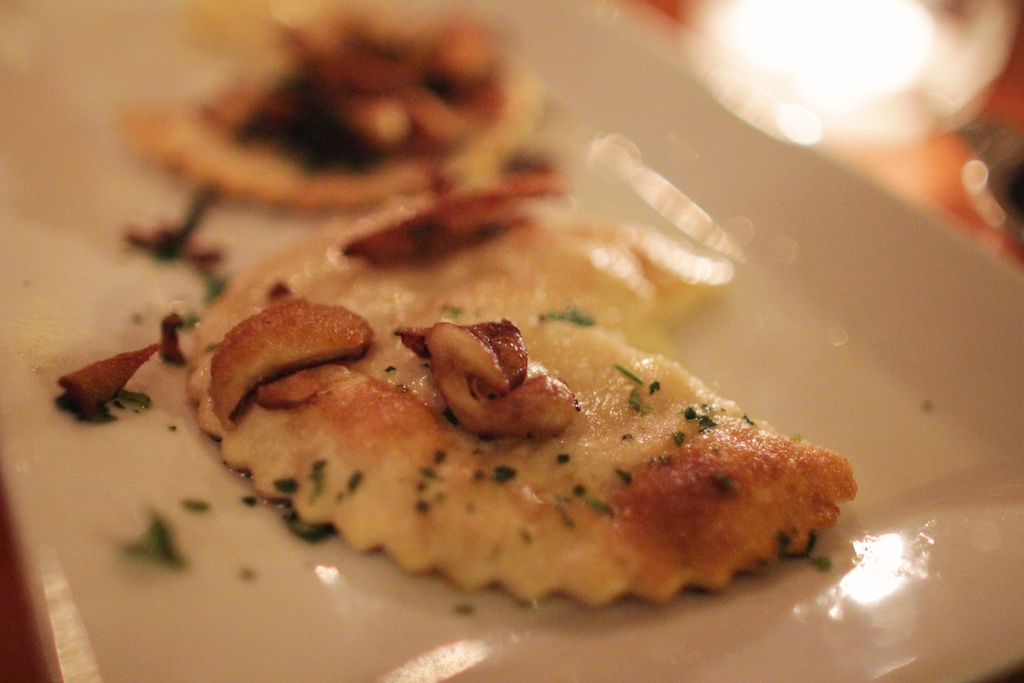 We also tried Blossom for the first time. These raviolis were amazing. Perhaps I am biased because I love ravioli, but these were by far some of the best.
We stopped by Blossom in a rain storm right before going to see Margaret on one of it's few theatrical runs. You should definitely see this movie. It's crazy but really good. I'm really glad we were able to see it in New York too, since it is really about the city in a way.
What are your favorite places to eat in New York? One day I want to go of a dedicated food tour of the city.