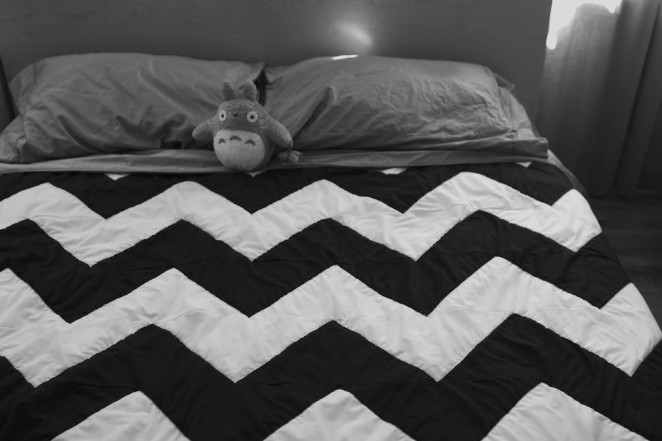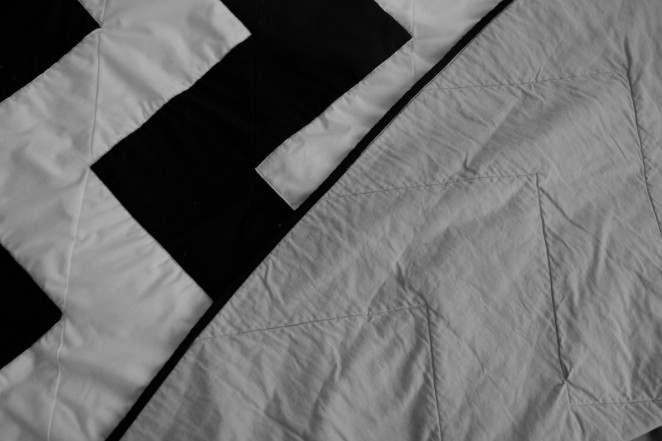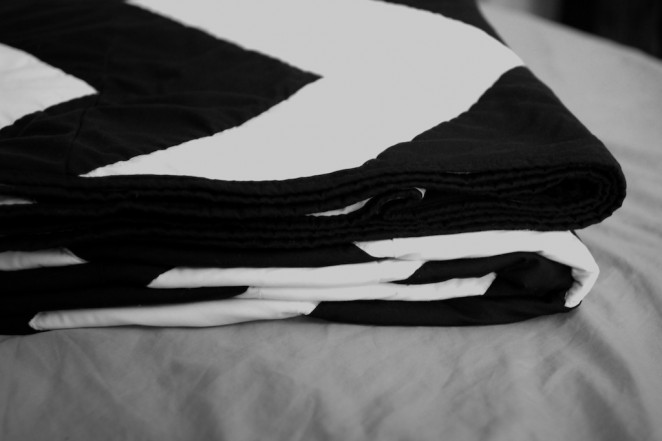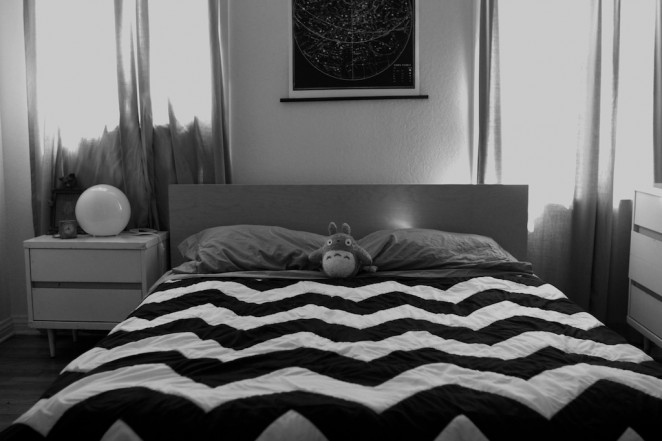 Remember that chevron quilt I was working on? Well I finally finished it. It took FOREVER. One day I will actually remember that quilting is a really extensive process. Maybe.
In any case, I am really happy with how it looks in our bedroom, making it even more monochromatic than before. Even though I made a ton of mistakes at the end of this project, I still have the quilting bug. I've just learned that quilting a queen size quilt on a tiny sewing machine doesn't work as well as I had hoped it would. I still can't wait to start the next one. I'll just have to make sure I have a long time to work on it.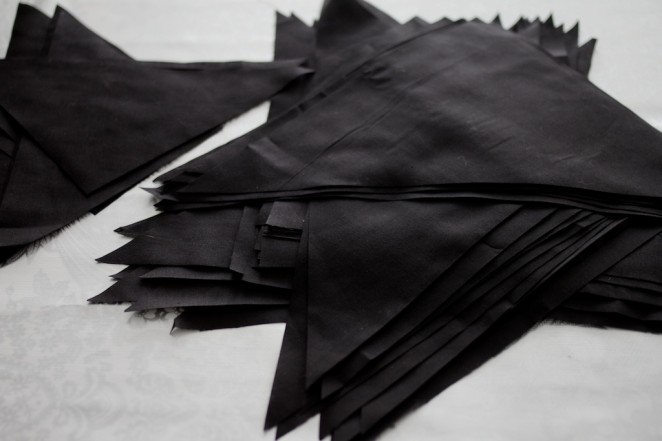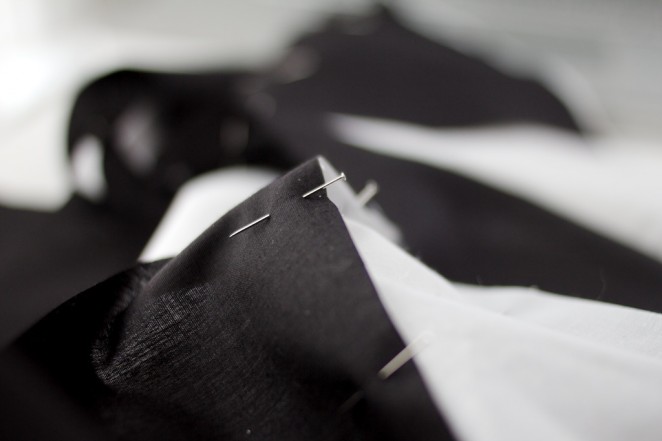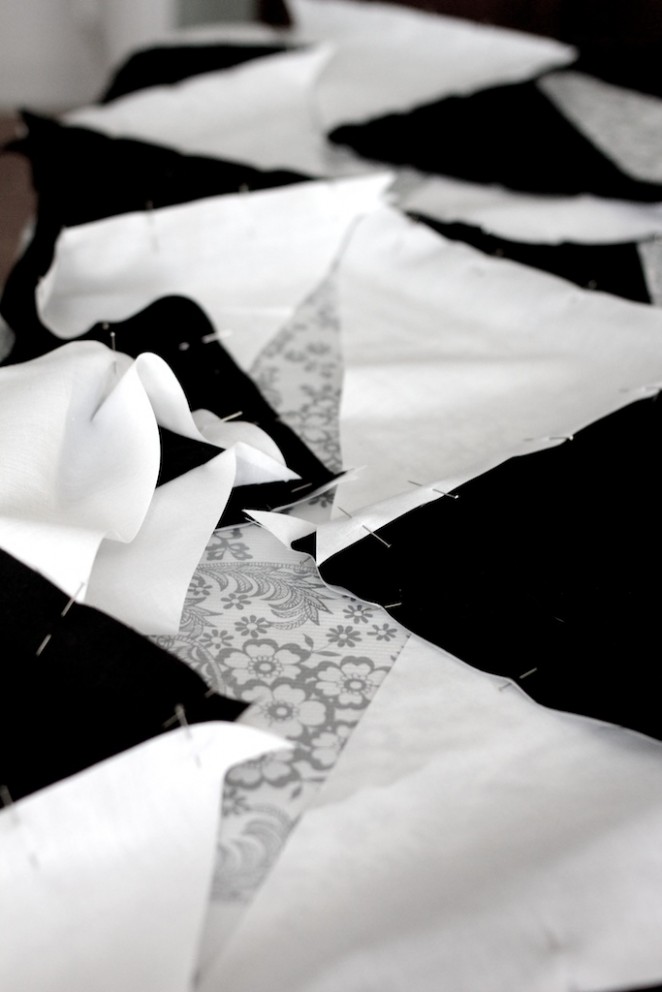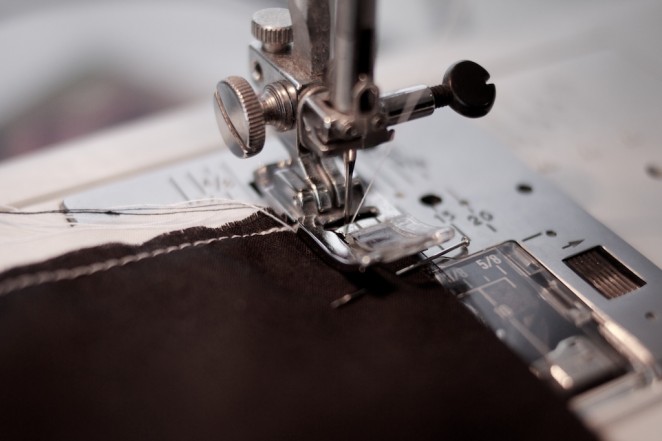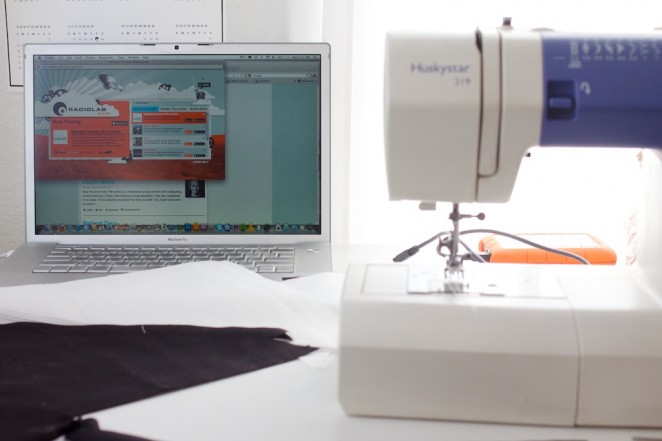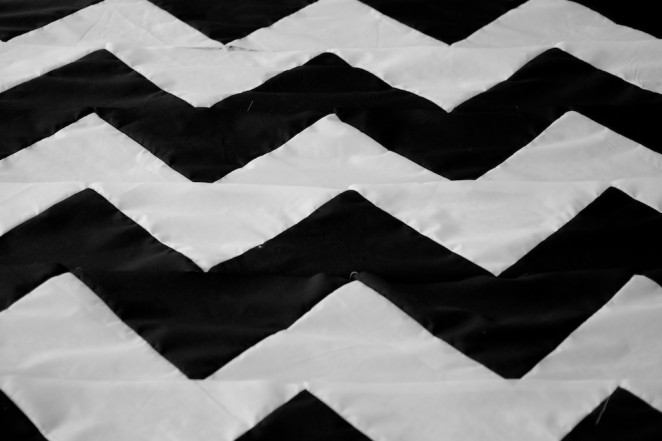 Ever since we had out Mad Men Party there have been plans for more marathons and themed gatherings. The most anticipated is our Twin Peaks Marathon, which is happening this weekend. Being a huge Twin Peaks fan, I may have been a little too ambitious in my preparations. In order to make our living room feel like the black lodge, I've been making a black and white chevron quilt. I love how it's coming along, but with so many pieces on this fairly large quilt, I'm not sure I can pull it off in time for this weekend. I'm going to try though! Thankfully I have Radiolab podcasts to keep me on task while I sew.
Beyond the quilt, I still have red velvet curtains to make. Plus lots and lots of pie. I am really good at making nearly impossible tasks for myself. I wouldn't have it any other way I suppose.