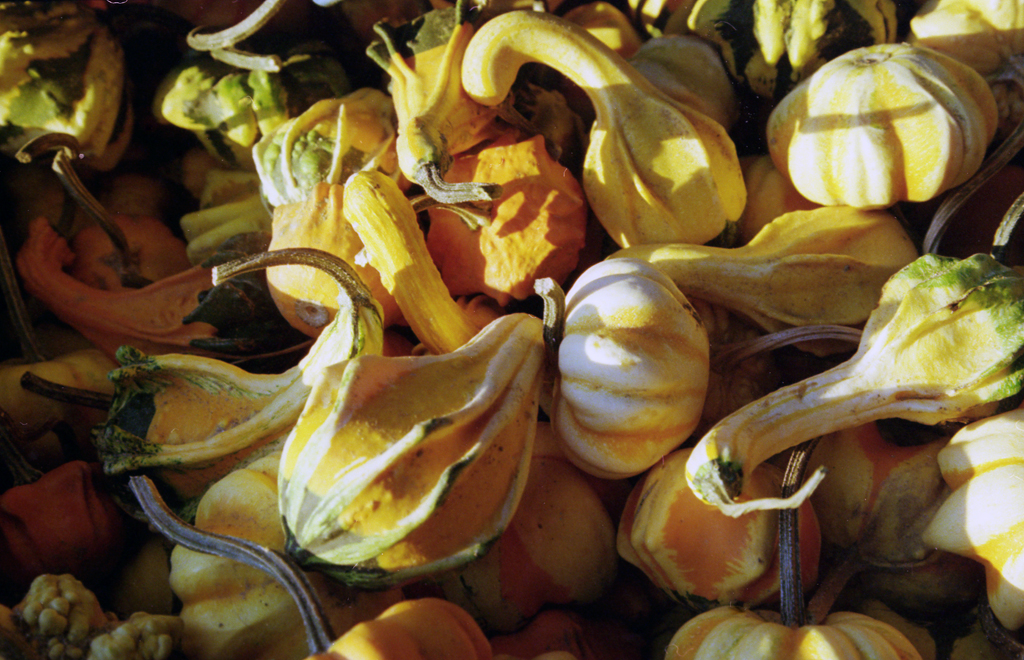 Let's pretend, just for a moment, that it's not nearly 100° here in Los Angeles. Let's pretend this city actually has seasons and we're in the midst of a cool, beautiful fall. It's a perfect autumn day and we're going on an adventure to the corn maze.
Here we are, excited about the pumpkins and fall squash a plenty.
Gorgeous pumpkins and gourds of all colors.
Squash bigger than I've ever seen. You could feed a whole family with one of those banana squash.
But we're here for the corn maze, so let's enter, shall we?
Let's enjoy the afternoon and take some photos.
We're surrounded by lovely lush corn. It's an adventure for sure. Who knows where we're going…
In fact, we might be lost and the GPS isn't helping.
And you have to be careful of masked men in the corn.
The sun is moving lower in the sky and the corn is so tall we can't tell which direction we're going.
But we escaped!
Getting lost has never been so fun.