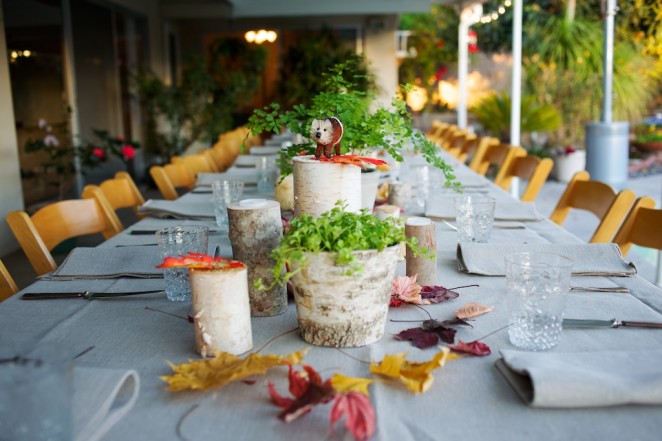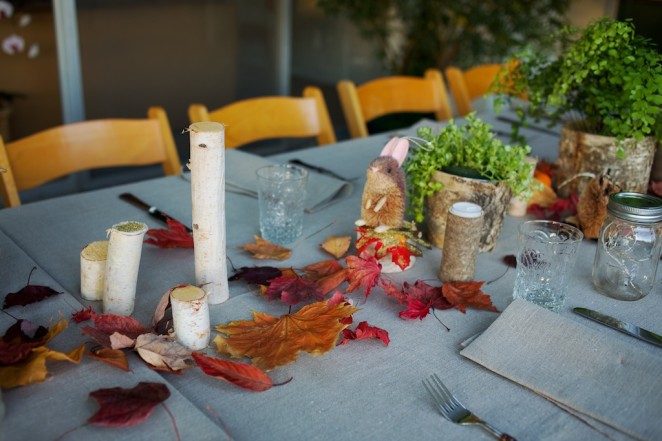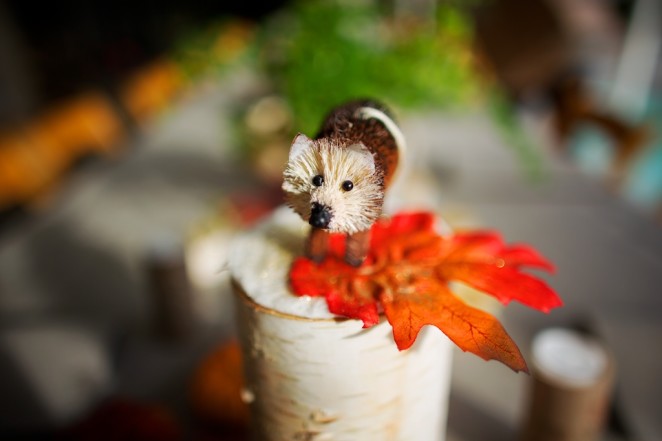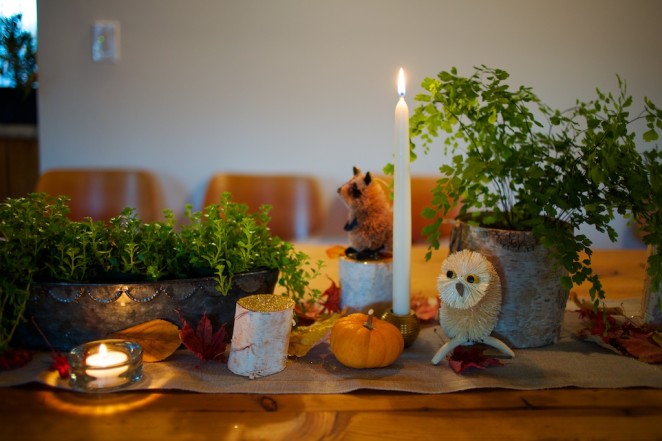 The holiday season is just around the corner. With a late thanksgiving this year, my mother and I were already able to throw a fancy dinner party. When looking for inspiration for table decor, I found that a lot of the autumn themed decorations tended to be a bit hokey. We kept it fairly simple and decorated mostly with birch logs and little woodland animals that my mom already had from her christmas tree last year. We added some glitter and fake leaves just to spice it up a little then lined the table with real leaves that I collected back East, candles and tiny pumpkins. My mom also found some birch lined planters to house a few ferns. I loved how it turned out and it was not terribly difficult to set up. It even felt like fall in seasonless Los Angeles.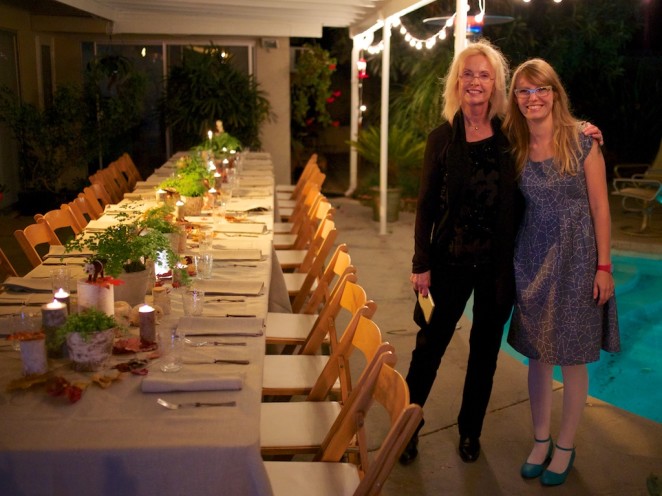 I wanted to share this lovely video from La Sera that a friend showed me last October. It's simultaneously cute and gross. Not to mention I love the song. Good for the season.
It's really starting to feel like fall here in LA. We don't so much get a season but a brisk cold time. Shawn and I have been watching our fair share of horror movies and that strange creepiness is starting to pervade my senses. I love it though. Feeling a little scared when I walk down the hallway in the dark or like something might be out there in the night.
Looking forward to a weekend filled with scary things and perhaps some creations in the kitchen. I promise food here on the blog next week.
Don't forget, a week from today we'll be screening Brainwashed Love at the La Femme Film Festival. Be there or be square.