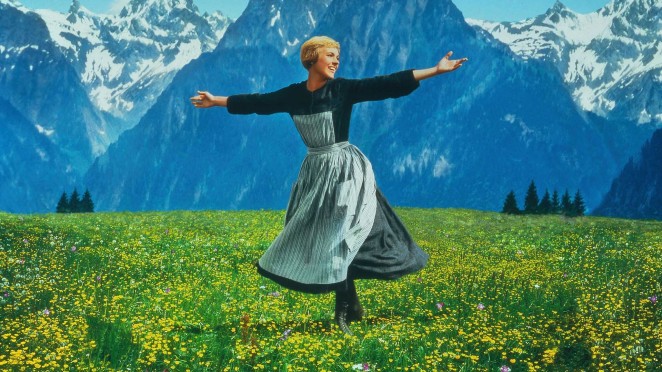 We're lucky enough to get to attend a performance or two at the Hollywood Bowl every year. It's always fun to pack a picnic and spend an evening watching a show. We're big fans of the bowl, so I was really excited when I was offered a chance to give away a pair of tickets to The Sound of Music Sing-A-Long.
First of all, The Sound of Music is such a fantastic film. We re-watched it recently and it is just so great. Seeing it at the bowl would be such fun. One lucky reader will win a pair of tickets to the show on Saturday, September 21st.
All you need to do to enter is comment on this post and tell me your favorite song from The Sound of Music. For an extra entry, just become a fan of Cute + Delicious on facebook. Just make sure to tell me in a comment that you've done so. A winner will be selected at random.
This giveaway has closed! The winner, chosen by Random.org is AJ!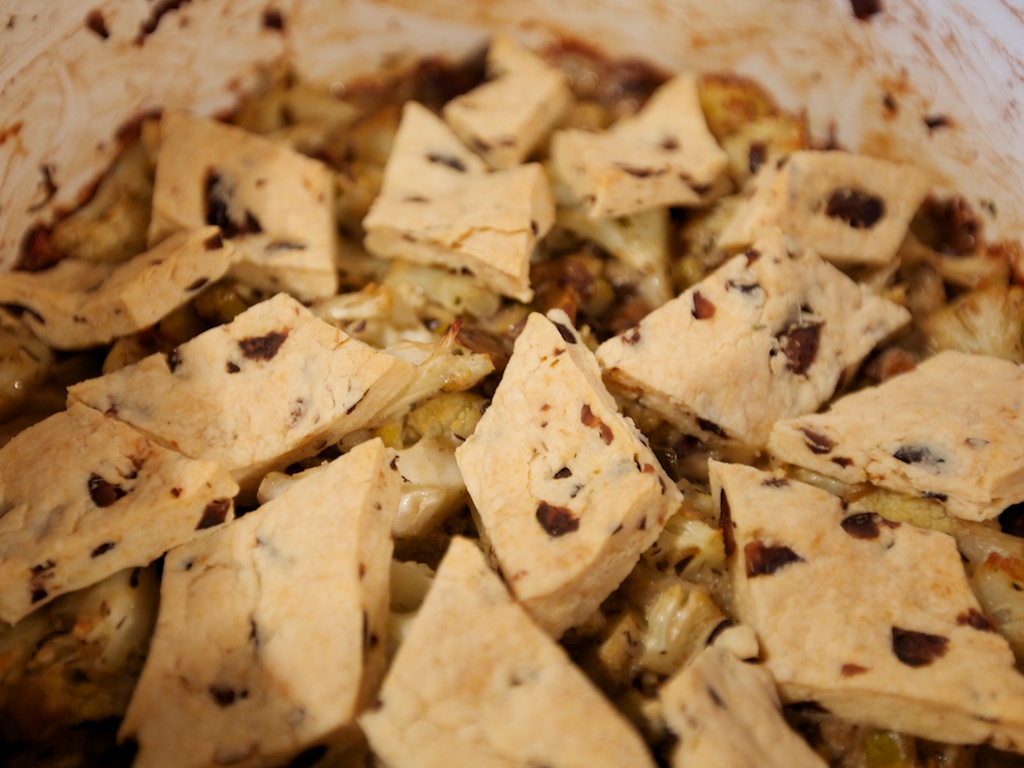 Today was a beautiful grey day here in Los Angeles. While we didn't have much of a summer, I'm ecstatic about the arrival of fall. Why? Because fall is the best. The best time to get baking away. And of course Halloween is just around the corner. I can't contain my excitement.
With Labor day off, I wanted to spend some time in the kitchen. I made the Cauliflower and Mushroom Pot Pie from Veganomicon. This is the perfect recipe for the transition from summer to fall.
This pot pie is  full of fresh fragrant vegetables with a good dose of spices. While the pot pie is leaning towards the heartiness of fall, the vegetables still have a hint of summer.
Check out all that cauliflower. This pie is packed with it. It cooks down to a soft and insanely delicious treat. It meshes greatly with the mushroom and other veggies.
The pie is topped with a biscuit like olive crust. The savory crust is salty and crunchy and a nice contrast to the soft veggies; all in all, wonderfully balanced. While this pot pie is fairly large, Shawn and I were able to finish it off in one sitting. It's that good, and not overly filling.
Ok, now back to that giveaway. I couldn't have made this pot pie without the help of my Dutch oven. Well I guess I could have but it wouldn't have been nearly as simple. But let's not kid around, these guys aren't cheap. Cookware.com has offered to give a $70 gift card to one lucky reader (which doesn't quite pay for a dutch oven, but would definitely make one affordable).  The great thing is that you can buy anything on their site…or any of their affiliated sites, like AllModern.com or 200 other sites. That's a lot of options.
All you have to do is comment on this post before midnight on September 13th. If you want another chance to win, follow me on twitter (and make sure to mention it in your comment). I'll pick a winner at random when the giveaway closes. Good luck!
Update
And we have a winner! Congratulations to Meghan! She's gonna get to go on a fancy shopping spree. Yay!