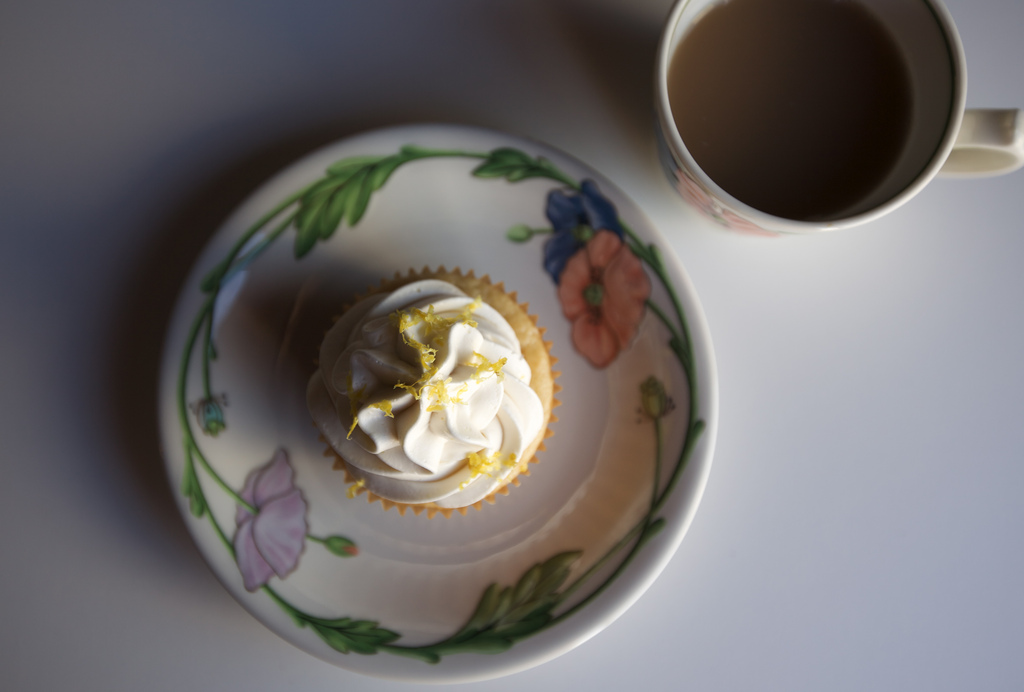 This past weekend I participated in the Homemade for Haiti bake sale hosted by Home Ec Shop in Silverlake. We were able to raise an amazing $1,220 for Doctors without Borders.
I cooked up some of my favorite cupcakes and some of my best sellers in hopes that they could get the most money to those in need.
While the bake sale itself wasn't exclusively vegan, they had a whole table full of vegan goodness (and even soy milk for coffee)! The shop is so cute too and all the bake goods were packaged up to be exponentially adorable. You can see more photos on flickr.
If you want to do something really easy to help with the relief effort in Haiti, there are a ton of vegan bake sales going on across the country.  I'm particularly envious of the NYC vegan bake sale at Mooshoes (which coincidentally uses one of my cupcake photos taken by Studiodrome). There is even a bake sale here in Los Angeles this Sunday.
Also, if you're in Los Angeles, you can currently get a hold of these cupcakes at Meet Market or at Vegan Bake Sale. Yay!
This Halloween Shawn and I participated in the Zombiethon run/walk around the Silverlake reservoir. We dressed up like zombies, terrorized a few Silverlake residents and had a lovely time walking around the reservoir on a beautiful October afternoon. Of course it was all for a good cause of raising awareness about brain cancer.
Since we're pros in the zombie transformation department, Shawn won first place in the costume contest! He got a gift bag with a bunch of cool stuff, including an awesome limited edition zombiethon tee shirt, some gift certificates and of course a zombie craft kit. Of course, I completely hijacked the craft kit. It as put together by Home Ec and included everything you need to make some awesome zombie embroidery.
I stitched this zombie boy and girl on kitchen towels following the pattern from Sublime Stitching. The iron on patterns were super easy to follow, even for a first time stitcher like myself. Not to mention they look scary and awesome. It is kind of addicting too. I suddenly have the urge to stitch creepy little faces on fabric, sweatshirts, tees, towels, anything. Best of all, I finally get to use all that embroidery floss I've been holding on to from my friendship bracelet days (yeah we're talking pre-teens).
You can check out Shawn's photos from the event here and see more of the zombie madness. Also, check out our Halloween costumes (and a lot more)!