Well, the Mad Men premiere party was a success. I managed to make all the dishes on the menu we planned (despite my kitchen sink breaking the day before, sad times). On top of that, Shawn set up a photo booth and made some awesome Mad Men masks.
I loved the episode and it was nice to have all the characters back. More so, it was fun to watch with friends and I was super happy that everyone dressed up. I see more tv theme parties in our future. A Twin Peaks marathon has already been discussed.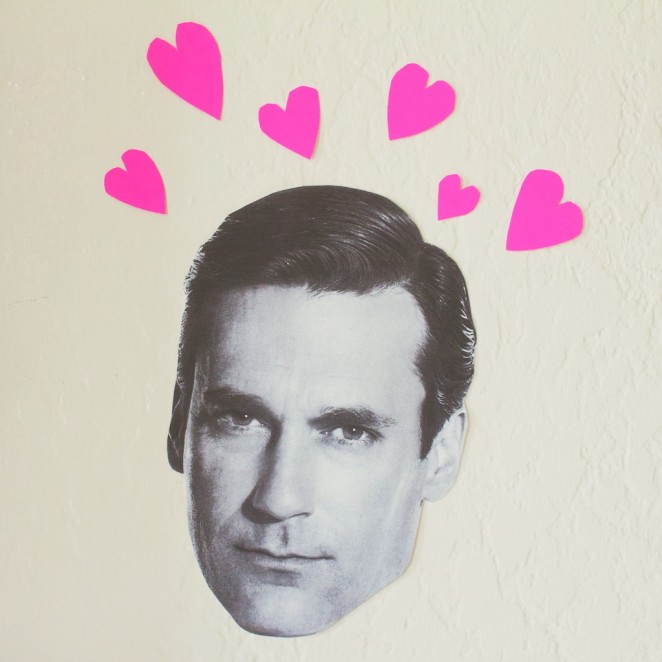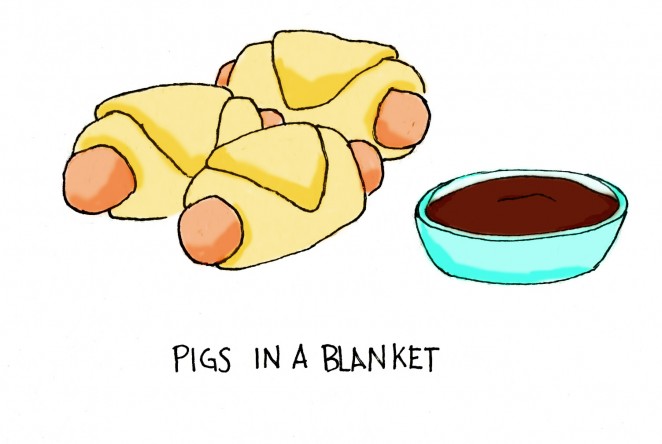 It's time to get serious about the season premiere of Mad Men this weekend. Are you excited? I am! I don't watch a ton of television, but Mad Men is just so darn good. More than that though, I'm really excited that we're going to have a 60's themed cocktail party and watch with our friends. Any excuse to dress up and have fancy drinks is good for me.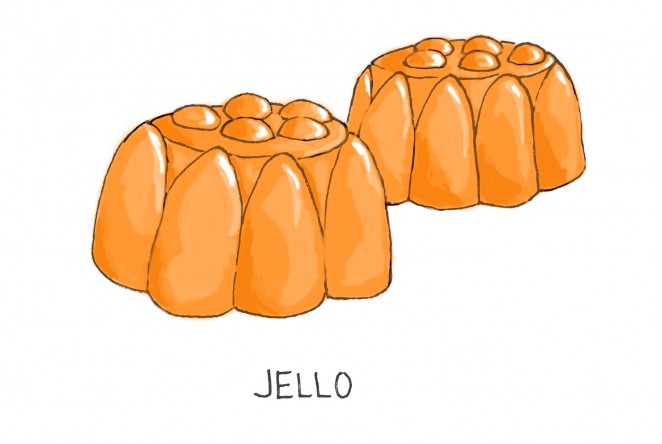 I've been brainstorming appetizers for weeks now and have settled on a few so far. When I asked my mom what appetizers were popular in the early 60's, she responded with "Boring stuff." Boring just doesn't work for me. So here are some ideas that are simple and easy to make, but still fun.
Pigs in a Blanket – Tofu dogs wrapped in puff pastry, with a side of BBQ sauce. That's about as easy as it gets.
Jello – There is actually such a thing as vegan jello. You can buy the boxed brand or make your own with agar-agar. The tricky part will be finding cute jello molds. Maybe top these with with some coconut whipped cream.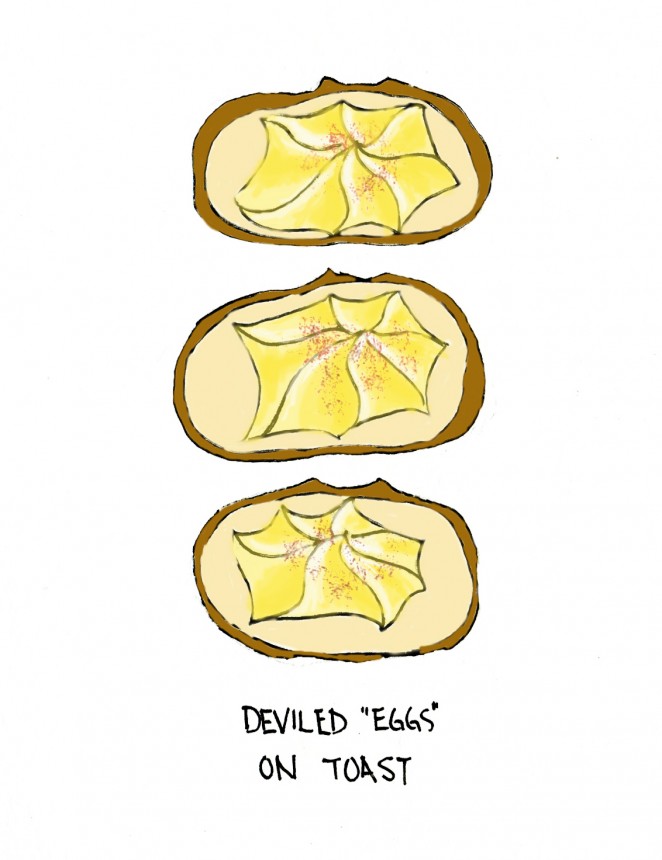 Deviled "Eggs" – I've always wanted to try this recipe. To make things easier though, I may just put the "yolks" on toast.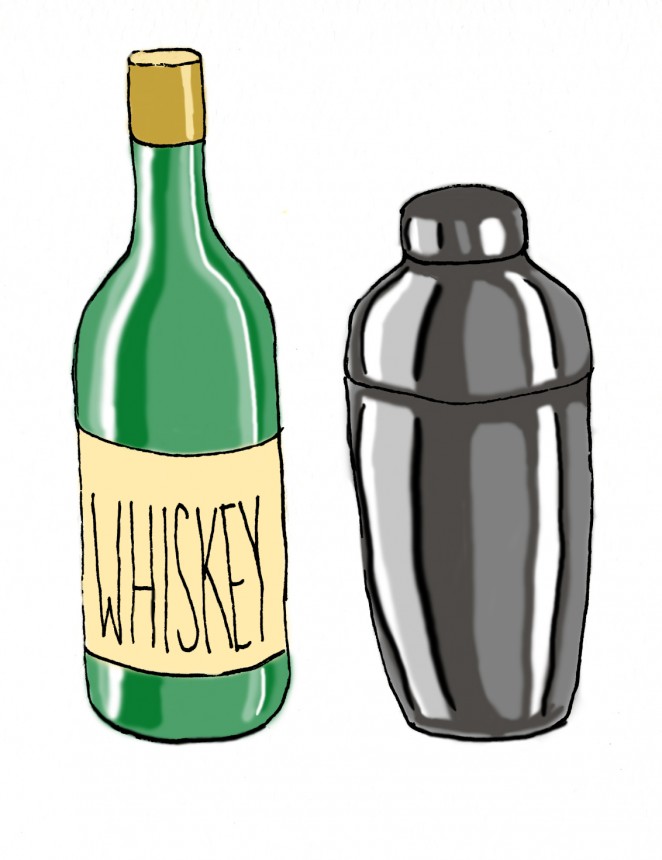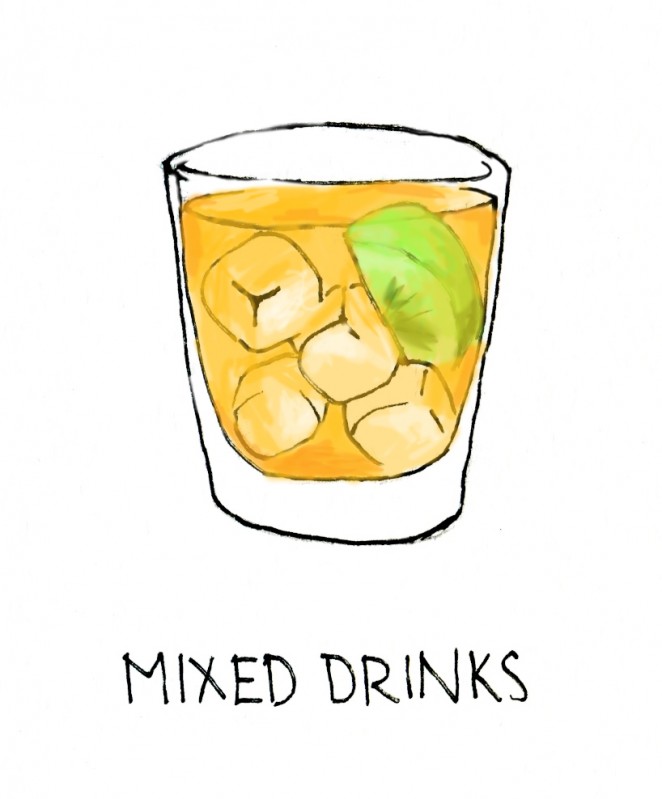 Obviously though, it's essential that we have a well stocked bar to make cocktails. I'm thinking some Moscow Mules & Old Fashions. I suppose it's appropriate to also have martinis but then I need to get some darn martini glasses that I may never use again. Don't know how to make these classics? Recipes below!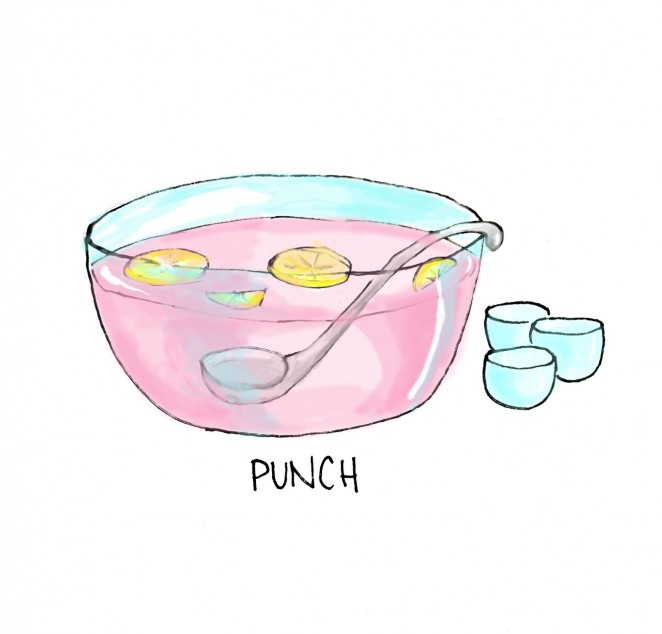 I really want a punch bowl too. This isn't exactly traditional cocktail party style, but it's spring and it would be fun to have some citrus fruit drink.
Ok, let's get on to those drink recipes.
Old Fashioned
2 oz whiskey or bourbon
1/2 tsp sugar
2 dashes Angostura bitters
1 orange twist
In a cocktail shaker or large glass, muddle the sugar with the bitters and a splash of water or seltzer until the sugar is dissolved. Fill with ice and stir in alcohol until chilled. Strain into a double old fashioned glass filled with ice. Garnish with a twist.
Moscow Mule
2 oz vodka
1/2 oz lime juice
4 oz ginger ale (chilled)
1 lime wedge
In a tall glass, mix vodka and lime juice. Add ice and pour in ginger ale. Garnish with lime.
Then of course there is also the important element of what to wear. I'll be a search for the perfect party dress. Can I make my hair into a beehive? I don't know but I'd sure like to try.
Do you want to have a Mad Men party too? I hope so. What will you serve?