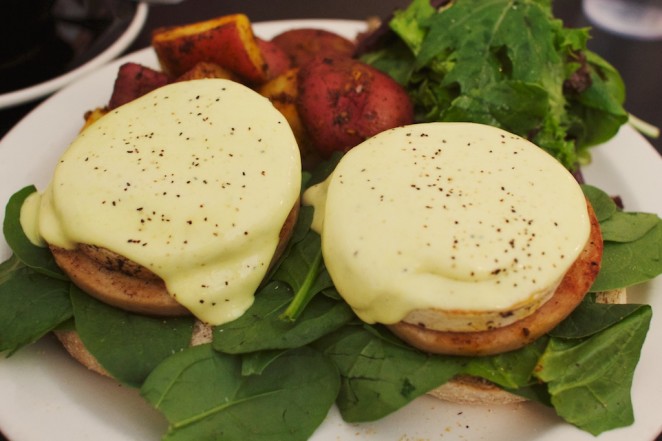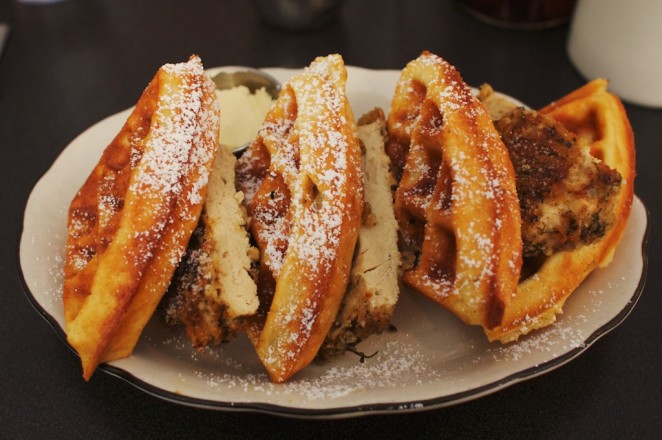 There are so many great vegan brunch spots, but Champs holds a special place in my heart. A quick trip to New York over the weekend meant brunch was first on the agenda. While I was tempted to get the monte cristo like last time, I went for something new and tried the tofu benedict. I was not disappointed. The hollandaise sauce was perfect and so was the combo of faux ham and tofu. Shawn got the "chicken" and waffles which were equally as awesome.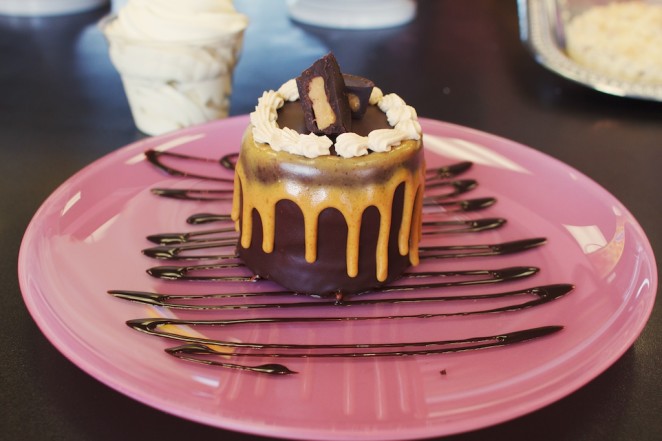 We also made the trek out to Bethlehem to go to Vegan Treats. It's always worth the trip to get some freshly baked items. I got a peanut butter tandy cake which was ridiculously rich and lovely.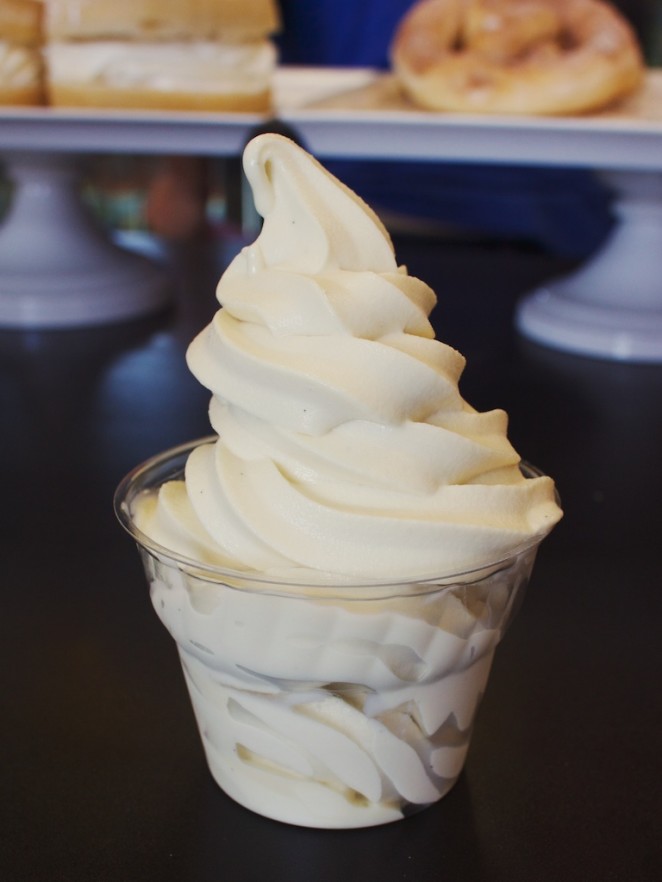 This was the first trip where we've been able to get soft serve. The vanilla custard soft serve was so good. Best soft serve in recent history without a doubt and perfect with the chocolatey peanut buttery cake.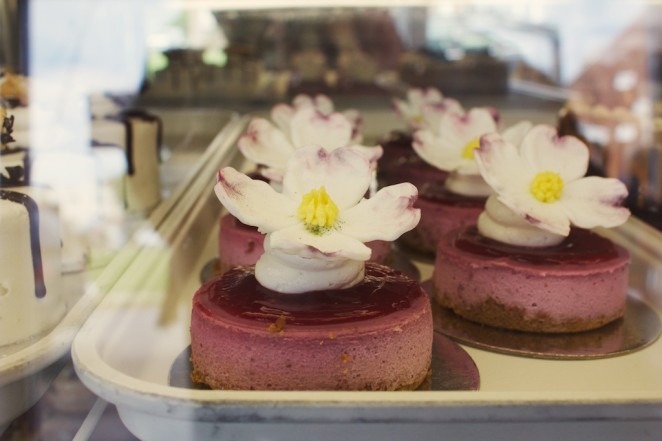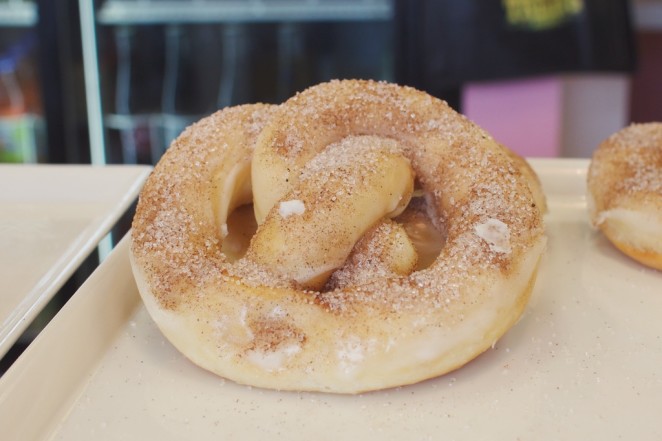 I'm always impressed with how beautiful all the cakes are at Vegan Treats. I love that there are always new things to try. They now have a lot of gluten free options as well as lots of fun doughnut variations like the donut pretzel above.
I guess it's a good thing that these places are on the other side of the country so that I can't eat at either all the time. Then again, that might not be so bad.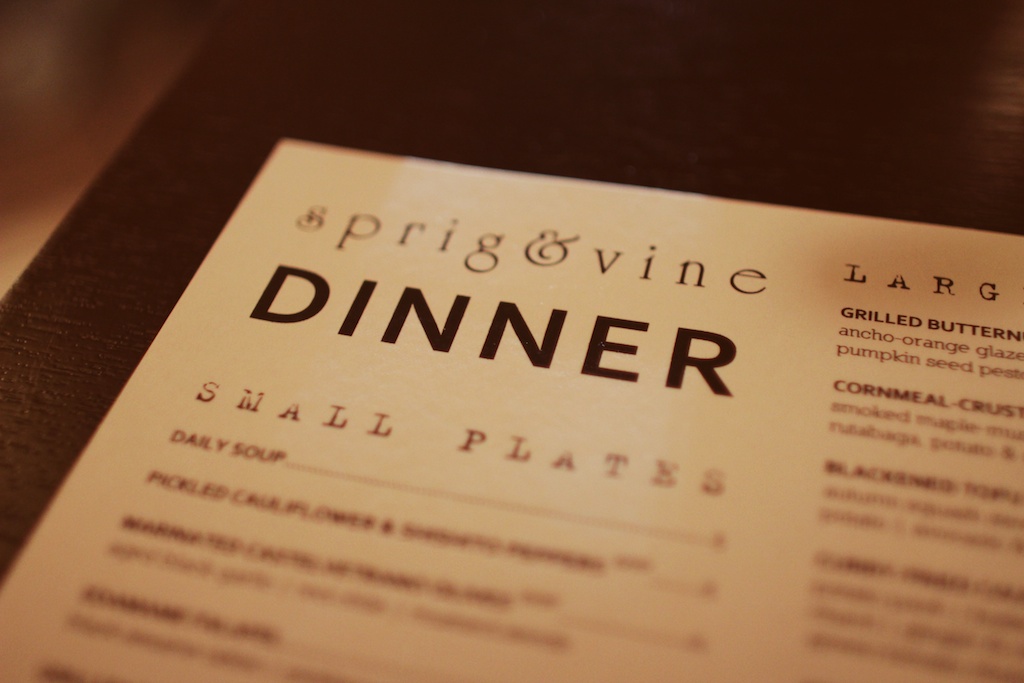 While traveling back east, Shawn and I visited this charming restaurant, Sprig & Vine, in New Hope, Pennsylvania. Their all vegan menu had a different vibe than what seems to be popular at the moment; an exciting change for me. Each dish focused on the local fresh vegetables and grains and combining flavors and spices rather than trying to emulate more traditional recipes.

We opted to order a handful of the appetizers for the table and began with the grilled oyster mushrooms. They were gently spiced and perfect to start. Next were the roasted gold beet crostinis topped with black beluga lentils and smoked cashew ricotta, my favorite of the lot. We also tried the green onion pancake rolls filled with roasted mushrooms and sesame-tomato jam. Each plate had it's own distinct flavor and style and I loved each one.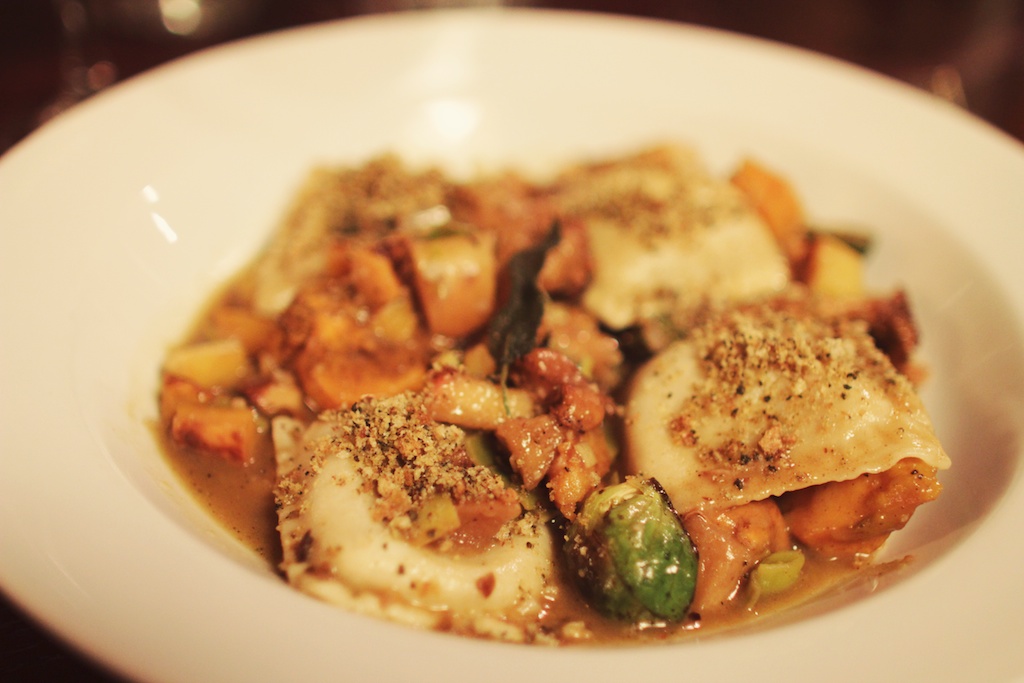 For my entree, I couldn't resist the pecan and kabocha squash ravioli. I was totally surprised at how many vegetables they packed into this dish, each one perfectly cooked and seasoned. Every bite was a distinct collection of flavors. The raviolis themselves almost took a backseat to the amazing pieces of roasted squash and delectable Brussels sprouts.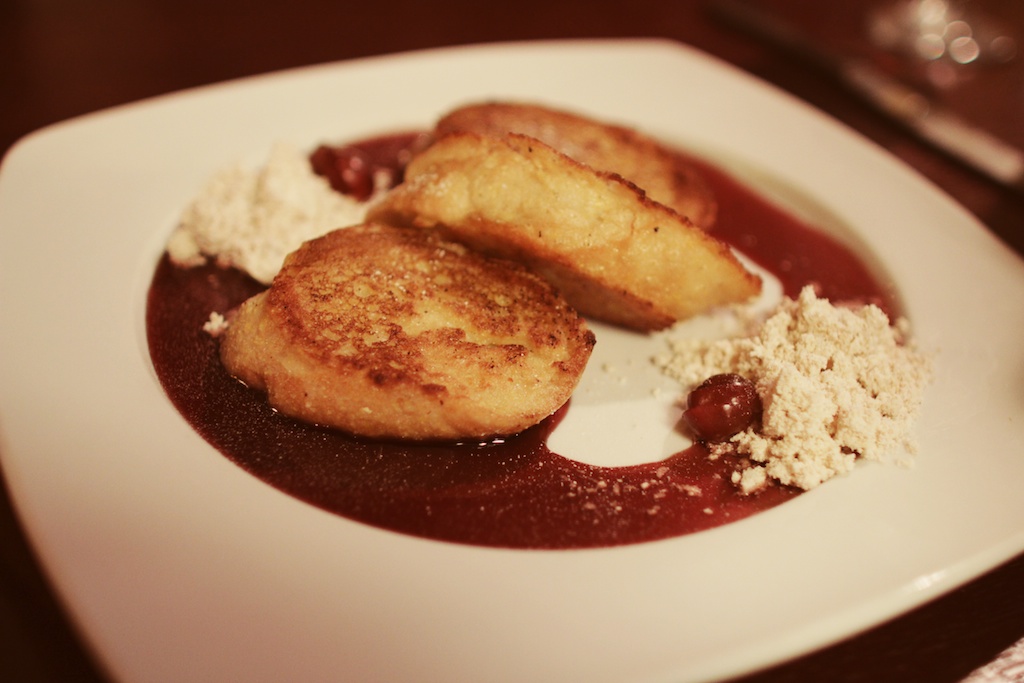 To finish things off, we all shared the peanut butter and jelly french toast. It sounds simple enough, and delicious enough, but it was quite unexpected. The peanut butter was actually as sweet powder and the jelly was a wonderful fruit compote. Though we were all quite stuffed, it was a nice treat.
I would love to visit again and try some more of the dishes. I loved that there were so many fresh vegetables in each plate prepared carefully and thoughtfully. I wish more places would focus on including such a wonderful selection of vegetables in their menus.
Sometimes you need a breath of fresh air, a little change of scenery, a little bit of nature. Sometimes you need fluffy cats and fluffier alpacas. Sometimes, also, you don't feel like saying much so I'll let the photos do the talking today.