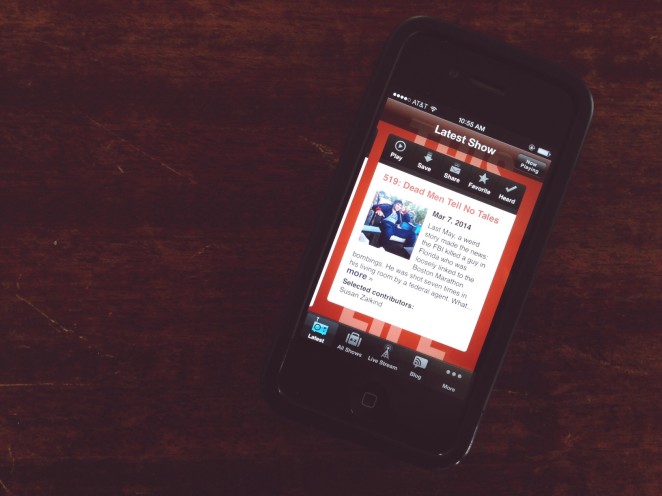 I've always been an avid public radio listener. Now it is now pretty acceptable, maybe even a little cool, but possibly wasn't as cool when I would arrange my Saturdays in college so that I could listen to the This American Life broadcast. Such arrangements are no longer necessary thanks to podcasts, even weekly shows can be consumed freely and in bulk.
I like to listen to stories more than music while I work on projects like quilting or editing photos. Audiobooks are the best, as they continue on for ages, but it's an expensive habit and I usually consume my one allotted book per month in no time. So podcasts it is. I've listened to nearly every This American Life at this point and it's really time I broadened my horizons.
I love Radiolab. It's a great mix of storytelling, history and science. The episodes stick with me. I think about this one about the silence and darkness of space often.
Another recent favorite is Night Vale Radio. It's fun to follow along with the absurdity of this fictional, supernatural town. I've just burned my way through all the episodes and am impatiently waiting for more.
Next on my list to check out is Sawbones. Exploration of misguided medicine? Count me in!
Podcasts have really exploded in the past year or so and I love it. Even friends are starting their own podcasts. I'm looking for new material though. What are your favorite podcast?